This February, our family won a trip to Washington, DC as part of Kaboom.org's Summer Playground Challenge. It's almost overwhelming how many options there are for things to do when you visit and at the end of our trip we definitely left wanting more.
Based on our trip, here are my suggestions for places you may want visit if you are taking young kids – but most of the options hold true even if you aren't travelling with kids.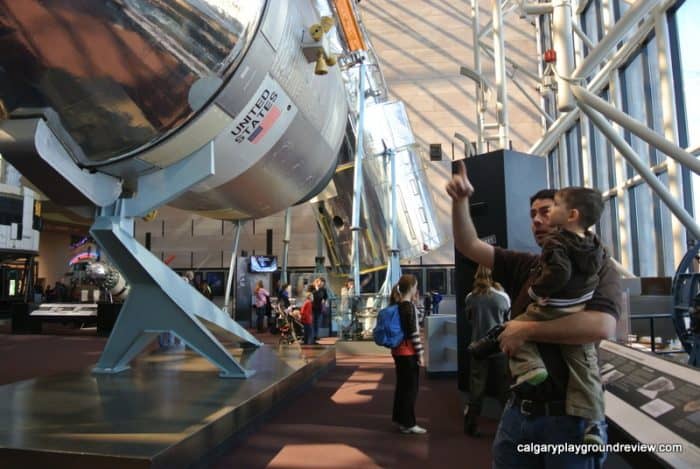 The Smithsonian National Air and Space Museum is hands down my pick for the best museum in Washington for young kids. It is fill of displays that I found mind-blowing even without having a major interest in airplanes, like the original Wright Flyer.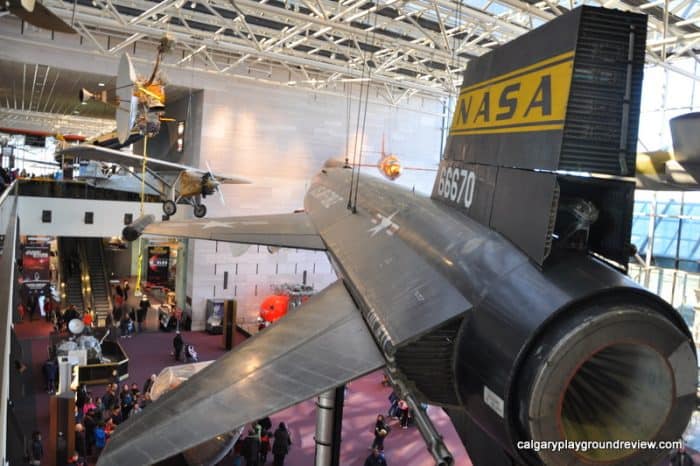 One of the great things about the museum is it is full of real airplanes which even Nicky (11 months), was able to appreciate. There are also lots of interactive displays and opportunities to go inside some of the planes (Gordie's favorite part). I can't even count how many times since we've been that Gordie has said, 'we saw that at the Air and Space Museum'. Oh, and you can touch a piece of the moon – the moon!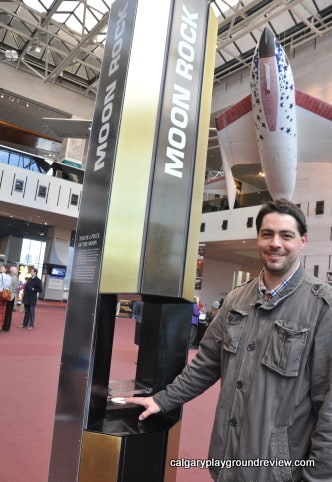 If you are a big aviation fan, you are also going to want to check out the newer Steven F. Udvar-Hazy Air and Space Museum which is 45 minutes outside Washington. It has some amazing pieces like the SR-71 Blackbird and the Space Shuttle Discovery but is less kid friendly.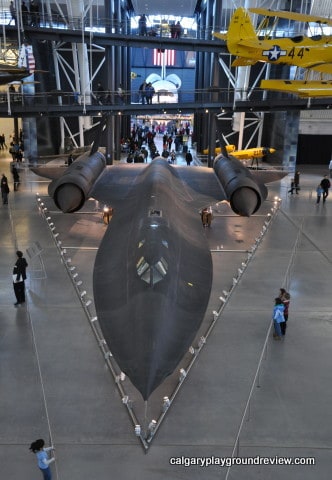 (Check out my full review of the Smithsonian National Air and Space Museum and the Steven F. Udvar-Hazy Center).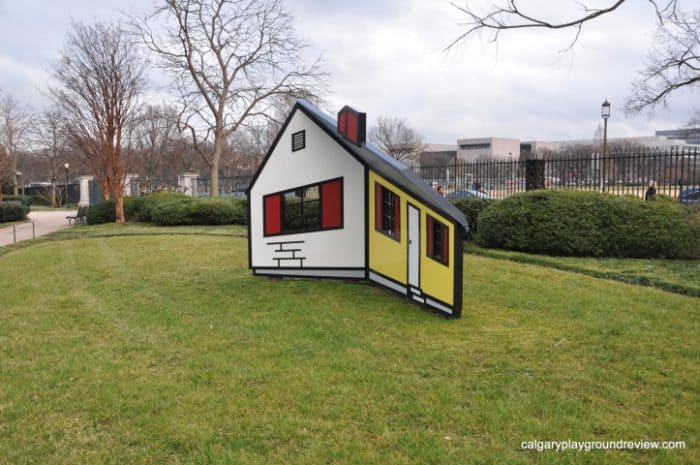 Taking preschoolers and toddlers to art museums can be a bit daunting. The National Mall features two outdoor sculpture gardens perfect for an introduction to art. They are not huge an are close to many places to warm up again indoors so you should easily be able to take a walk through even if it's a bit chilly. Although the kids still can't climb on the art, there is no problem with them being loud or running around.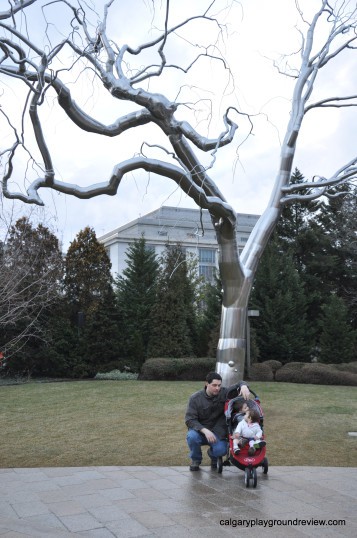 The National Gallery of Art's Sculpture Garden is centered around a fountain that doubles as a skating rink the the Winter. Across the mall you'll also find the Hirshorn Sculpture Garden. If you are feeling a little more confident, the Hirshorn Museum features contemporary art exhibits – the art displayed may not always be beautiful but will rarely be boring making it a great starter museum for kids (although the content is not always suitable for kids so check before you go).
(Check out my post on visiting Art Galleries and Sculpture Gardens at the National Mall with Kids).
3. Learn about History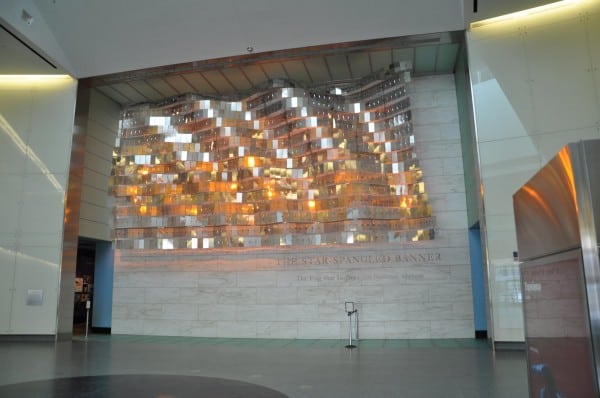 As the capital of the United States and seat of the US government, Washington, DC is a natural place to learn about US History. The American History Museum is a great place to learn more about American History and many of the exhibits such as 'America on the Move' will be of interest even to young visitors in a way that say, a tour of the White House may not.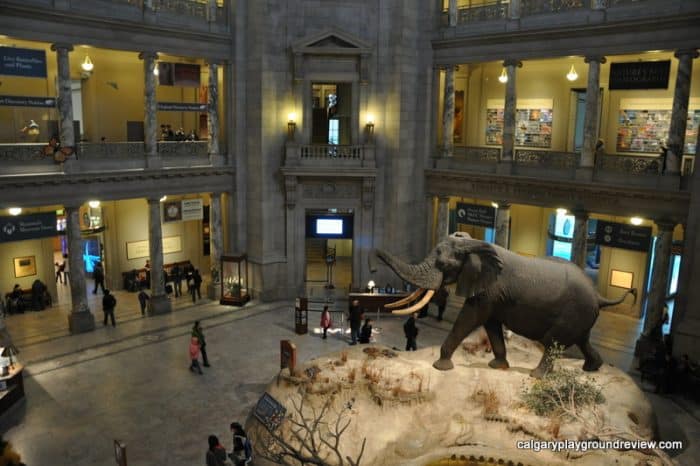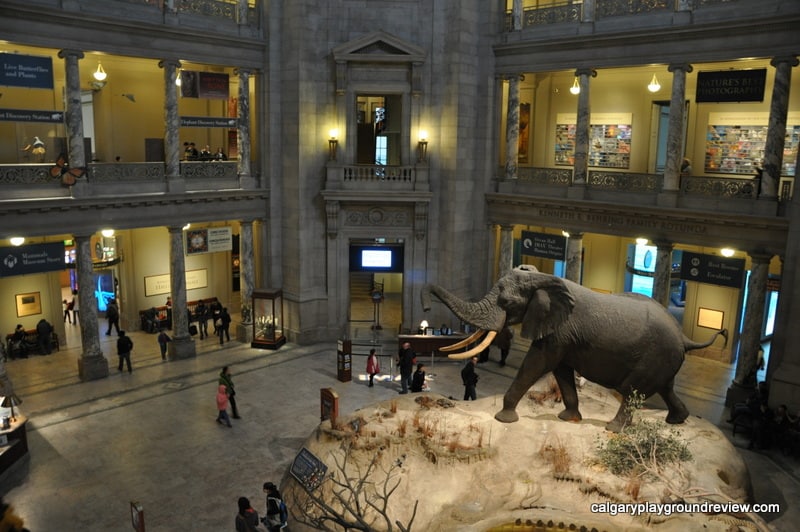 The best history museum for young kids in Washington, DC, however, is the Museum of Natural History. With exhibits featuring insects, dinosaurs, giant squid and butterflies you are sure to find something to please the toddlers and preschoolers in your family. Gordie was thrilled to see the dinosaurs and Nicky was enthralled with the butterflies.
If you have older kids you may also want to check out the Newseum. Located close to the National Mall, the Newseum is a news and journalism museum.
(Check out my reviews of the Smithsonian National Museum of Natural History and the my post on Visiting the Smithsonian with Kids).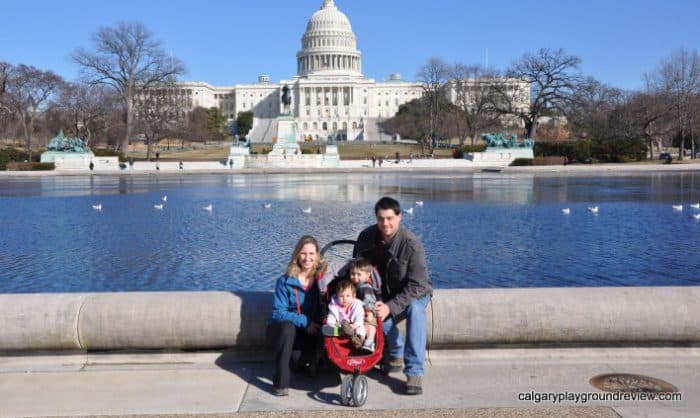 Okay, this isn't exactly a great thing to do if the weather is chilly, but it is something you don't want to miss. The number of highly recognizable landmarks, buildings and memorials along the National Mall is astonishing and includes the Lincoln Memorial, Washington Monument and the Vietnam War memorial and the Capitol Building to the East and the White House a bit to the North as well.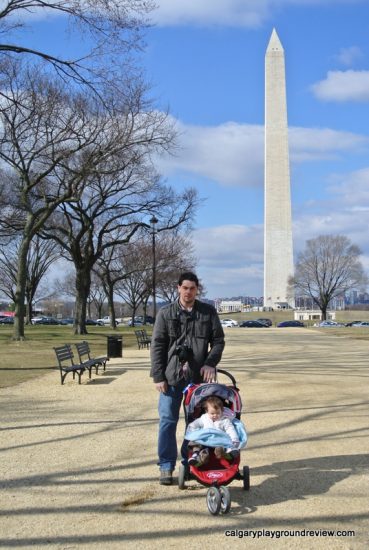 If it is a bit cool bundle up and stop by the Botanic Gardens on the East side to warm up, and the Ranger Station to the South West of the Washington Monument (Where you can also get your National Park Passport Cancelation Stamps). If you find it even too cold for that take a driving tour. You can't go home without being able to tell your kids "We saw that! We were there!" when the Washington Monument or the Capitol Building are on TV. This is one area where I really wish we were able to spend more time but it was just so cold!
(Read more: US National Park and Memorial at the National Mall and check out my review of the US Botanic Gardens)
5. Go for a Day Trip
There is plenty of beautiful park space for kids to run around in but places for kids to burn off some energy can be a little harder to come by on a cold day. There are no Children's Museums inside DC, but there is one close by
Port Discovery, located an hour away in the Inner Harbor area of Baltimore, is one of the highest ranked Children's Museums in the US. It aimed at kids 10 and under and is huge – we only managed to go to about half the exhibits. Gordie loved the large wooden train the best. I was really impressed with the toddler/baby area and thought the giant climber in the centre of the museum was pretty cool too. The Inner Harbor is also home to the Baltimore Aquarium and the Maryland Science Centre.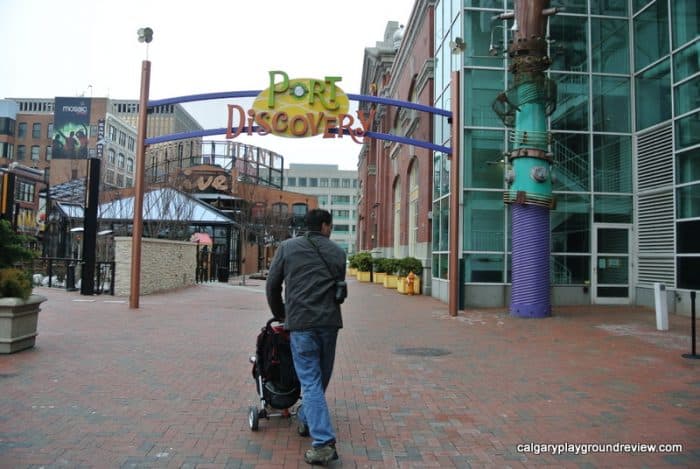 (Check out my reviews of the Port Discovery and the Baltimore Aquarium)
We didn't to get it on this trip, but my husband checked out the Zoo on a work trip and it is really amazing. Check out his review of the Smithsonian's National Zoo here.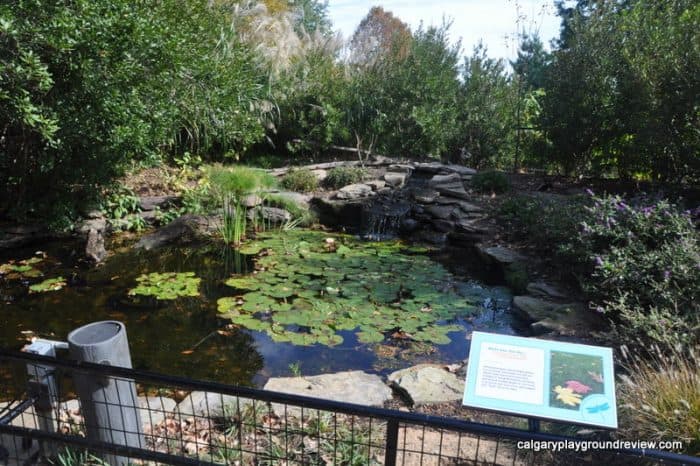 Please Note: 
We do our best to ensure the information on Calgary Playground Review is accurate, however information and events are subject to change. Please contact the organizations directly to avoid disappointment.
Can you help make this article better?
If you have noticed an error, have additional information or would like to share a comment you can:
E-mail us at calgaryplaygroundreview@gmail.com
Find us on Facebook: CalgaryPlaygroundReview
Find us on Instagram: YYCdana
Tweet us: YYCdana
We are not affiliated with any venues, attractions or organizations. Please message them directly if you have questions or concerns.