Location:  see map at the bottom of the post
Address: Southwood – 110 Avenue and 5 St SW.
You can find this little meditation labyrinth in the park by the Anderston LRT station. I'm sure many people walk right by it because it is not easy to see. It's not overly large, the bricks are flush with the ground and the grass grows up around it. We actually had to ask someone where it was in order to find it as there are no signs or anything to help you out.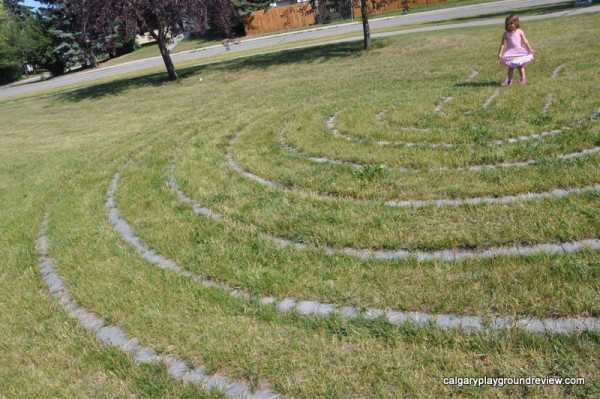 I went up a little hill to try and get a wider picture and it practically disappears.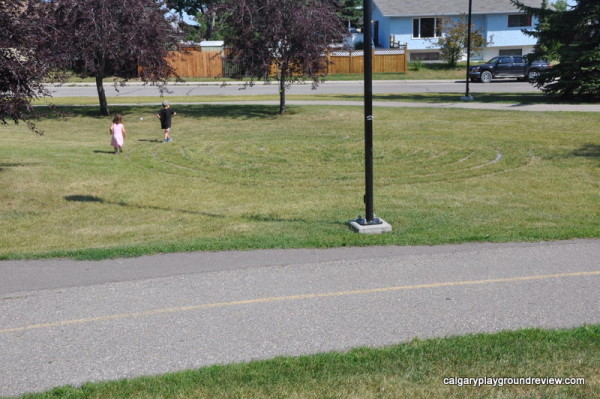 The centre of the labyrinth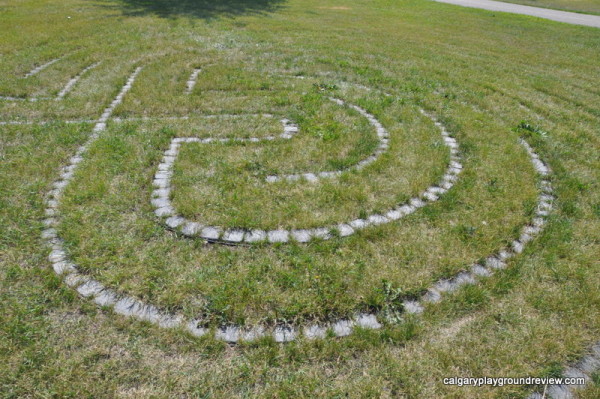 The photo below is taken from the path close to the road. My kids are in the middle of the labyrinth.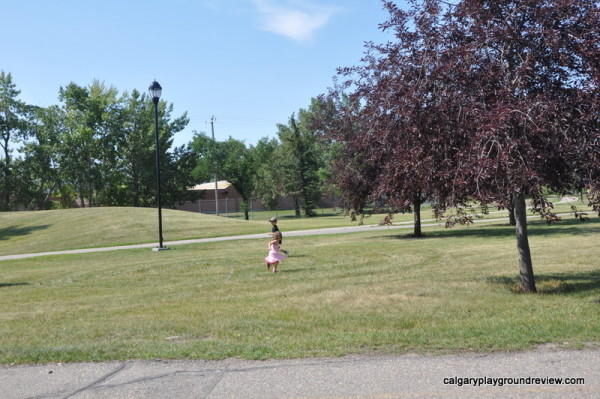 If you are driving up, here is a photo from 110th avenue close to 5th St SW.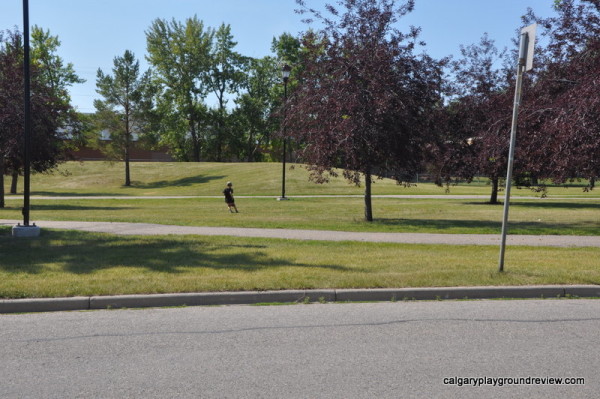 My kids had fun navigating all the way through the labyrinth although my son was a little disappointed that there were no dead ends as he loves a good maze.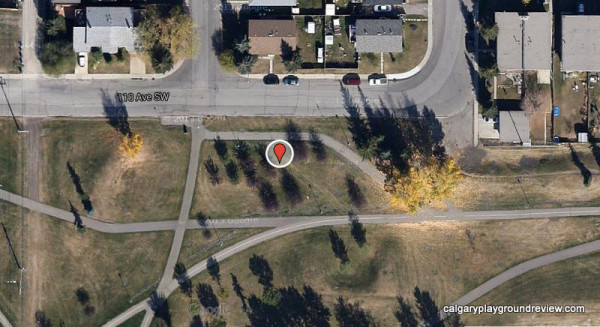 Have you been to the Anderson labyrinth?