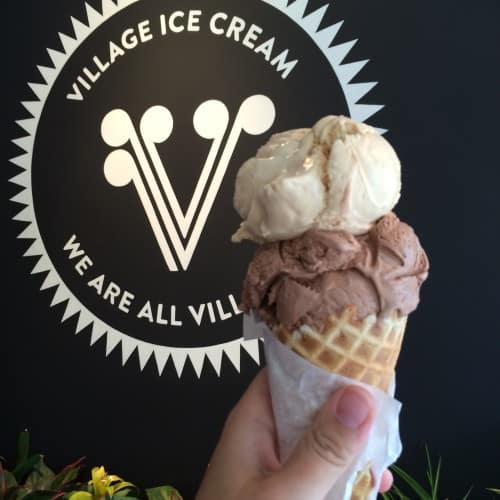 Address: Britania Plaza – 820 49th Ave SW (shown in photos), Victoria Park – 431 10 Avenue SE and Garrison Corner – 2406 34th Ave SW http://villageicecream.com/
Season: Open year round
Seating: There are some benches and stools inside. There is a bench a couple stores down.
Special Diet Options: Two dairy free options – one sorbet and one with coconut milk base. Flavours change seasonally.
Ice Cream: Small batch hard ice cream crafted by Village Ice Cream. 10 flavors always available plus a few seasonal flavors as well.
Other frozen treats: Ice cream sandwiches and pints of ice cream. You may be able to get pints of ice cream that are not currently available by the scoop.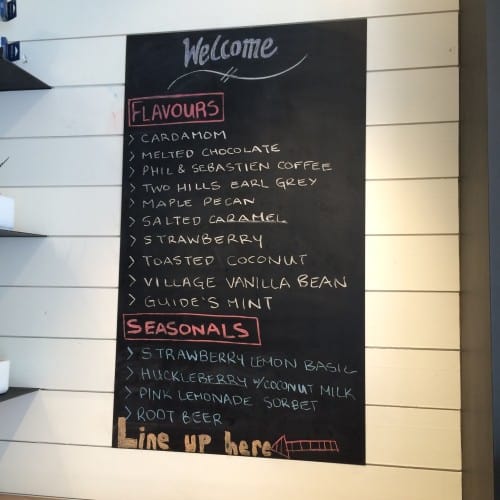 When I asked around about the best places to get ice cream in Calgary the most popular and enthusiastic responses were for Village Ice Cream. They make their own small batch ice cream with high quality, local, seasonal and often organic ingredients. They have some classic flavours like chocolate, strawberry and vanilla as well as innovative artisanal flavours like salted caramel, earl grey tea and cardamom.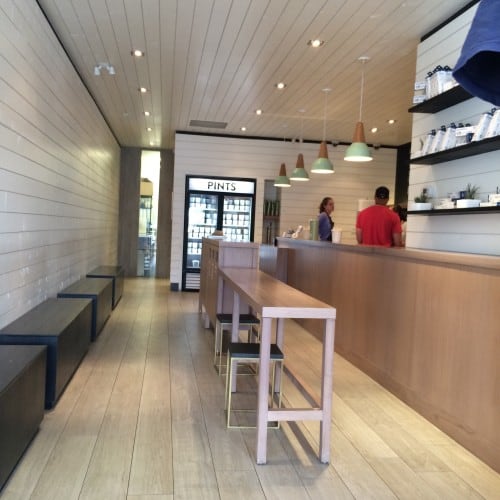 We visited Village Ice Cream's Britannia Plaza location on a Saturday afternoon. The interior has a sleek and modern feel. You can't see the flavours but they have a sign up as you walk in. They serve scoops in three sizes, kid scoop, single and double in a cup, regular cone, sugar cone or waffle cone (made on site).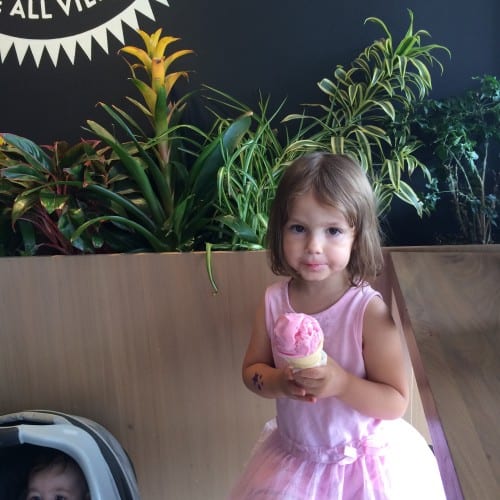 Nicky chose pink – a kid scoop of pink lemonade sorbet in a regular cone and Gordie got a kid scoop of huckleberry made with coconut milk in a sugar cone. They both managed to finish their cones but it seemed to be more than the golf ball amount of ice cream that the kid cone is supposed to be.
It was really nice to be able to get a creamy ice cream flavour that is also dairy free. These flavours change seasonally so if you want dairy free ice cream you aren't stuck with the same two flavours all the time.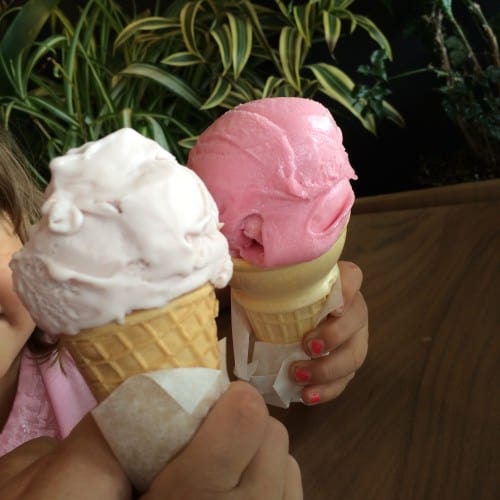 Stephen got a double scoop of melted chocolate and salted caramel in a waffle cone.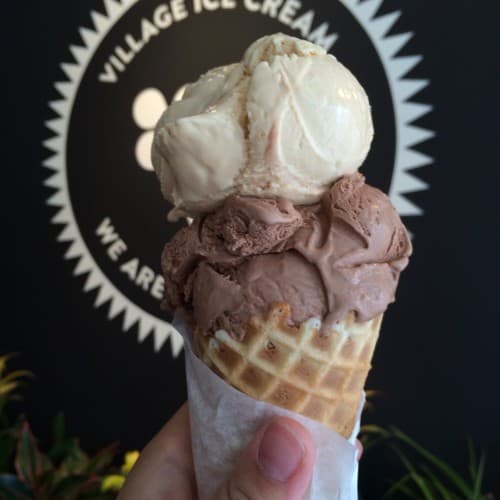 I got a single scoop (which is supposed to be about the size of a tennis ball) of salted caramel in a bowl. The ice cream is really smooth and creamy. It was the perfect consistency and temperature.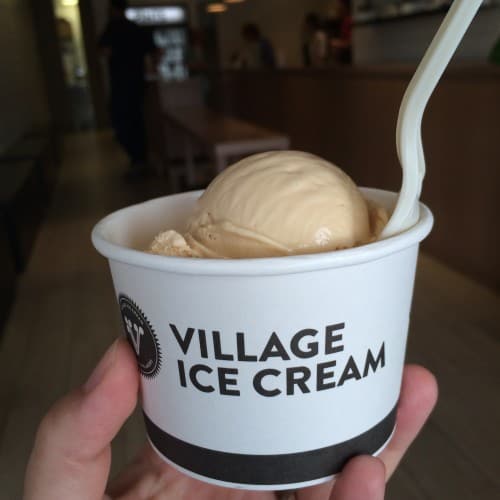 Have you been to Village Ice Cream? What did you think?