Location   map
Community: Mayland Heights – 17a St and 10 Ave NE
Parking: Free street parking
Gordie's Review (5 years old) What was the best part? "Throwing our hats and shoes down the slide."
Nicky's Review (2 years old) "airplanes!"
Age Range: 5-12 years.
Ground Cover: pour-in-place recycled tire flooring.
Shade: little to none.
Features: School-aged climbers with slides, twisty slides, steps, and bridges
Surrounding Park Area: school fields.
Accessibility: The ground is accessible but there is a dip in the flooring.
Seating: a few benches.
Overall assessment: A nice school playground with accessible flooring making it easy for kids to run around. It's not exceptional but it has a lot of play value. One of the best things about this playground is that you can watch airplanes fly by while you play.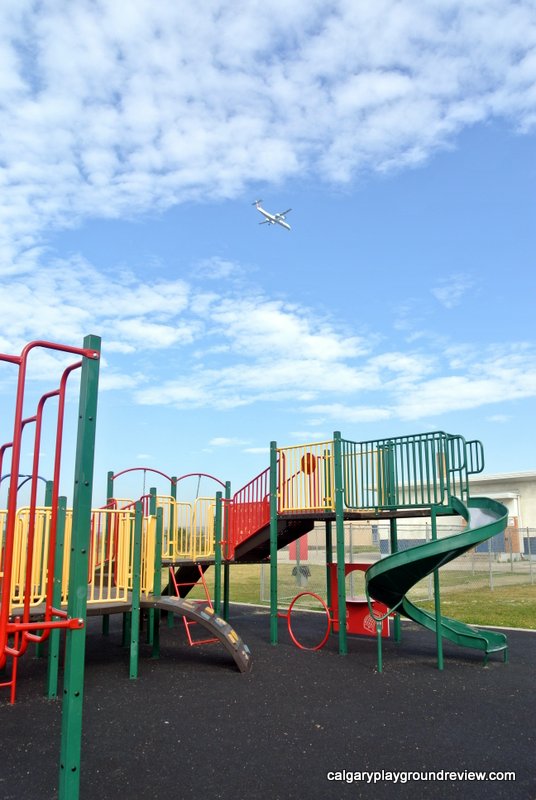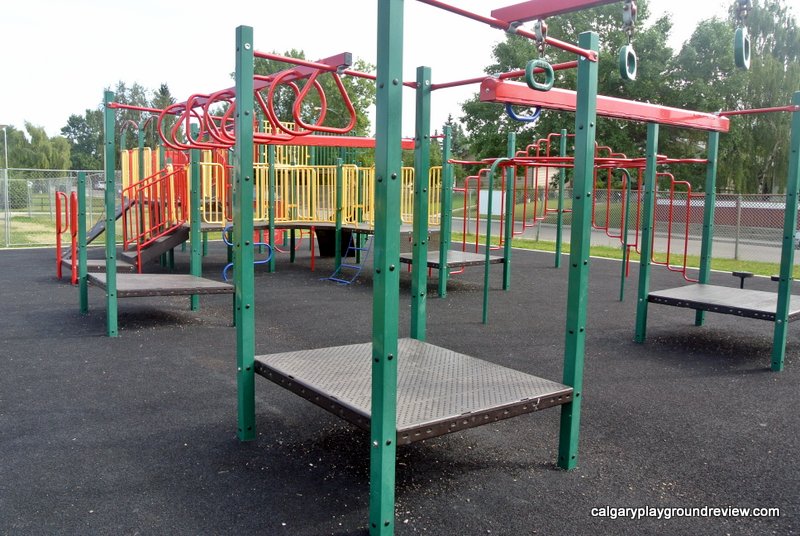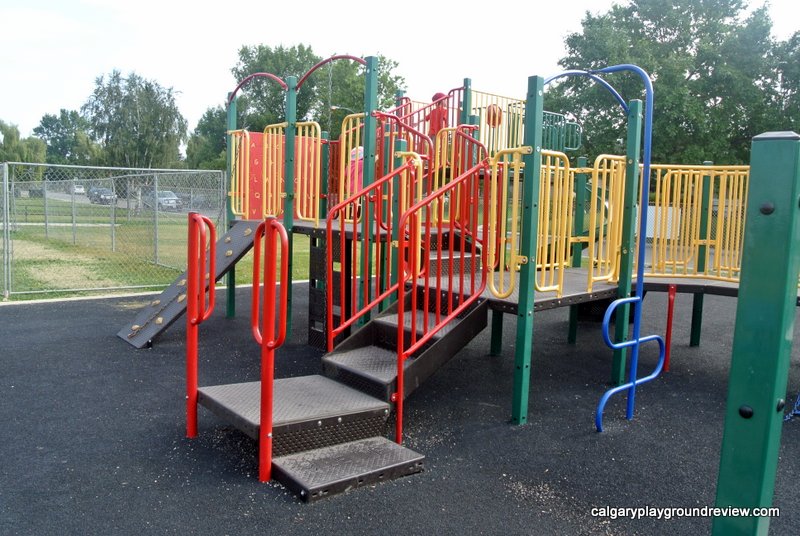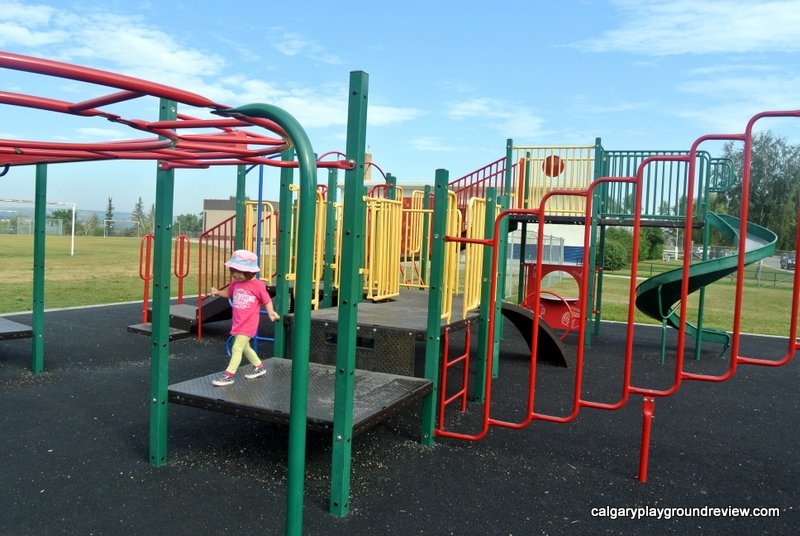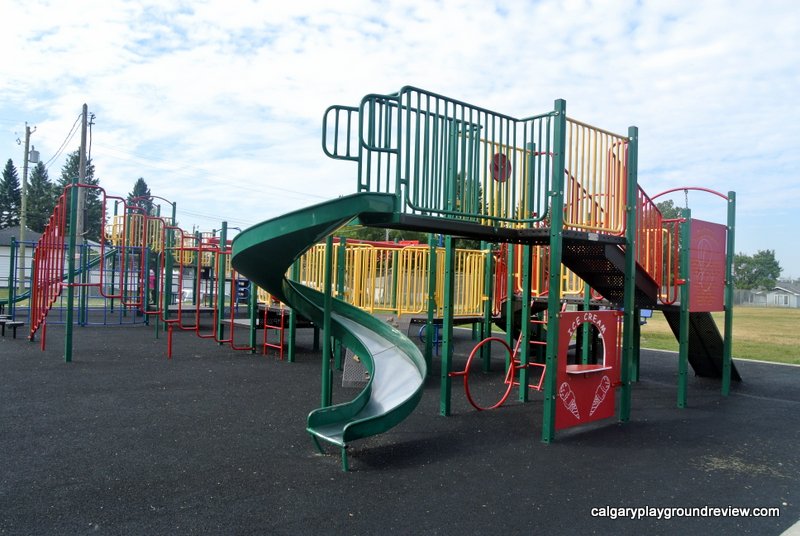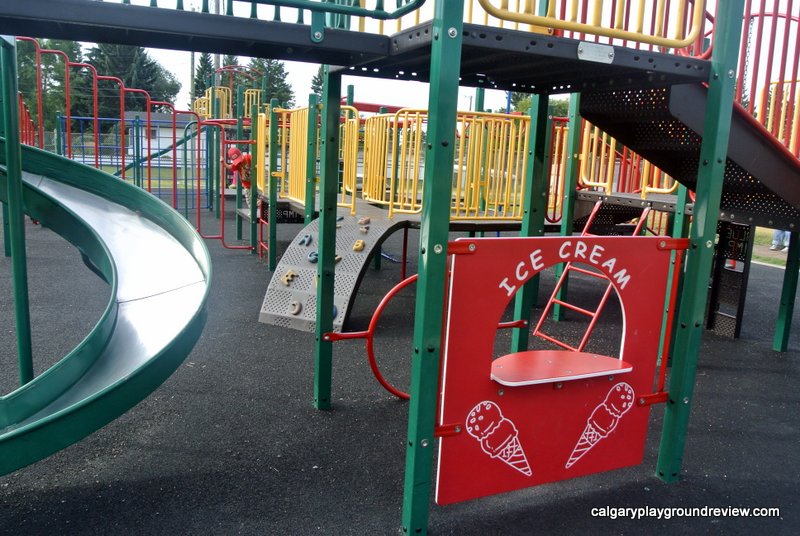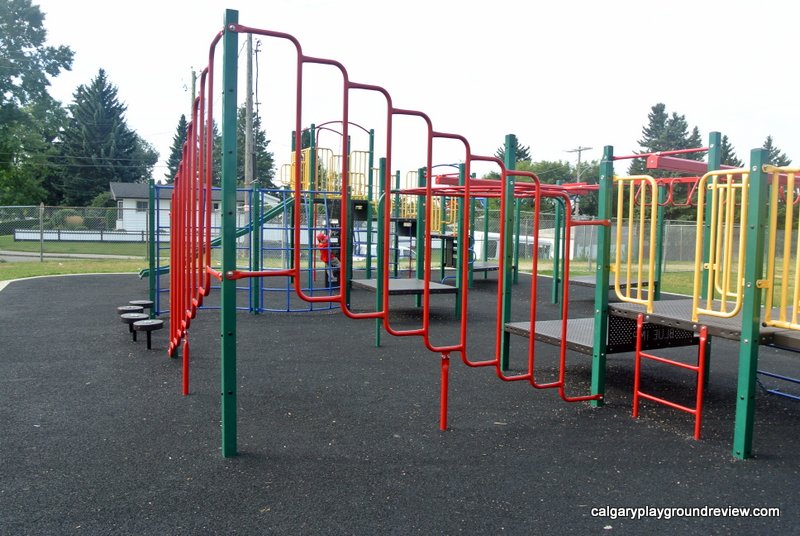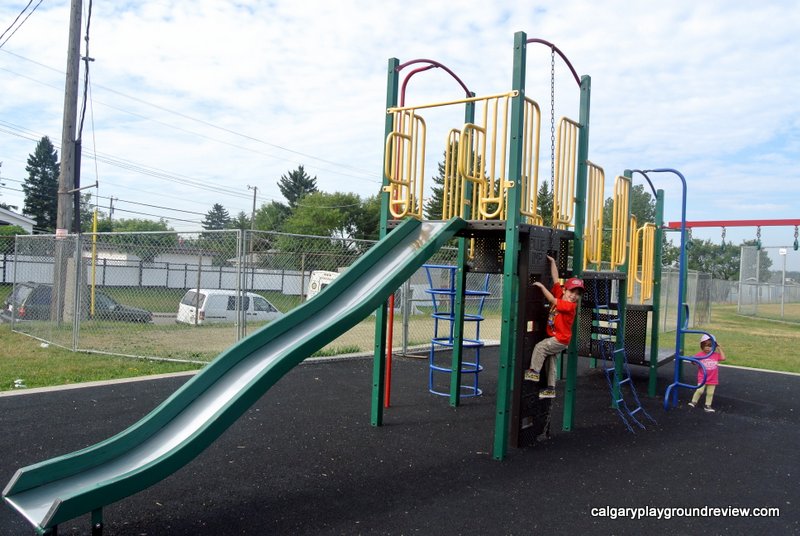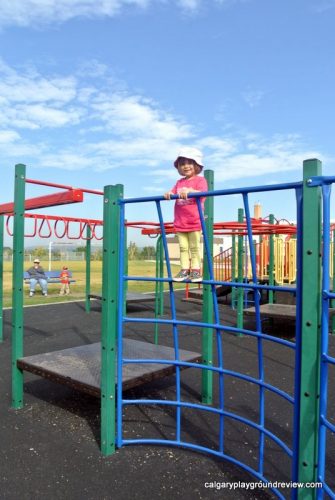 Have you been to this playground? What did you think?