Parking: free lot parking.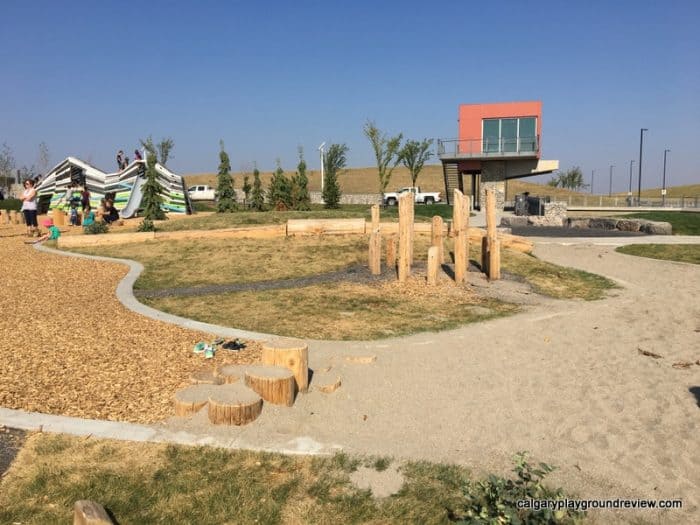 Gordie's review (9 years old):"I liked the mountain climber"
Nicky's review (6 years old): "I liked the slide with the mountain stuff, the sand part and the wood"
Robbie's review (3 years old): "I liked the sand so much"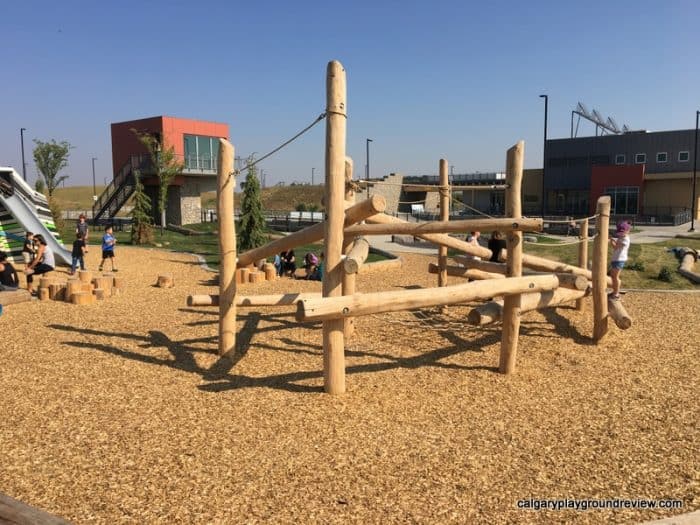 Age Range: 2-12
Ground cover: wood chips, sand
Features: Large wooden mountain climber with slides, zipline, large log jam feature, sand pit with sticks and log loose parts and shovels. Areas well set up for fort building.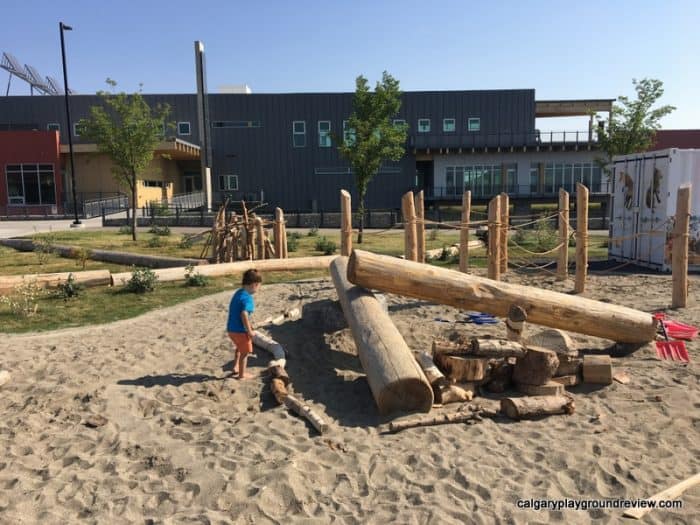 Surrounding park area: wetlands, pathways
Accessibility: wood chips are considered to be an accessible surface according to the ADA, however, it is still a loose surface and may not be effective for all individuals.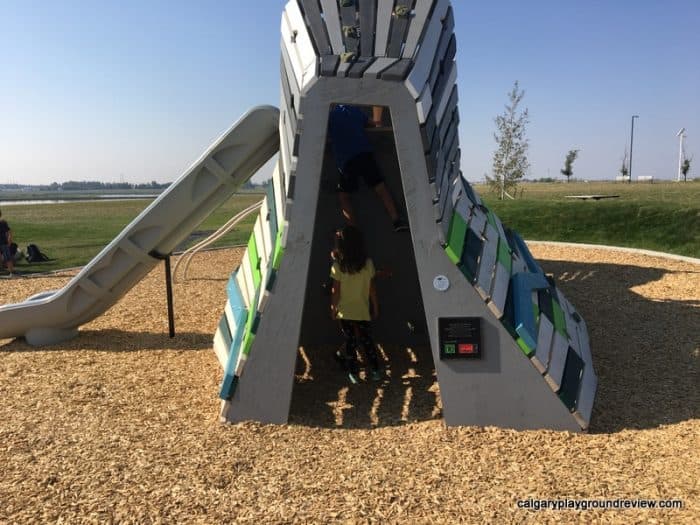 Shade: limited but there are some small trees around
Seating: picnic tables, long logs that can be used as benches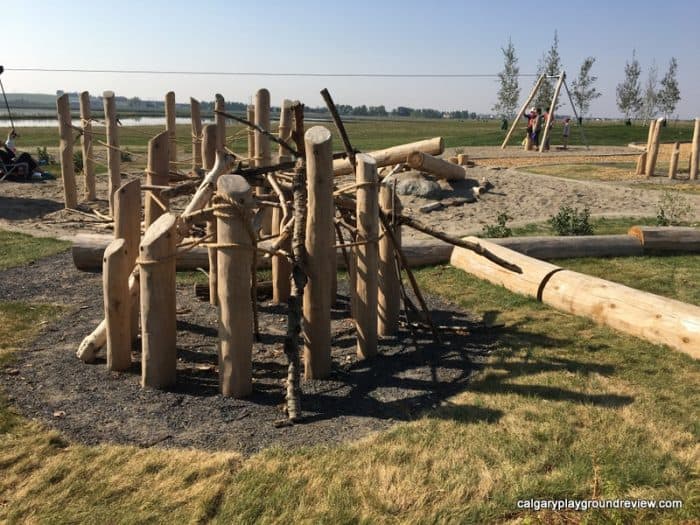 Overall assessment:
This new playground (summer 2018) has already become very popular. Bigger kids will love the zipline, testing their skills on the 'log jam' and playing on the unusual mountain climber.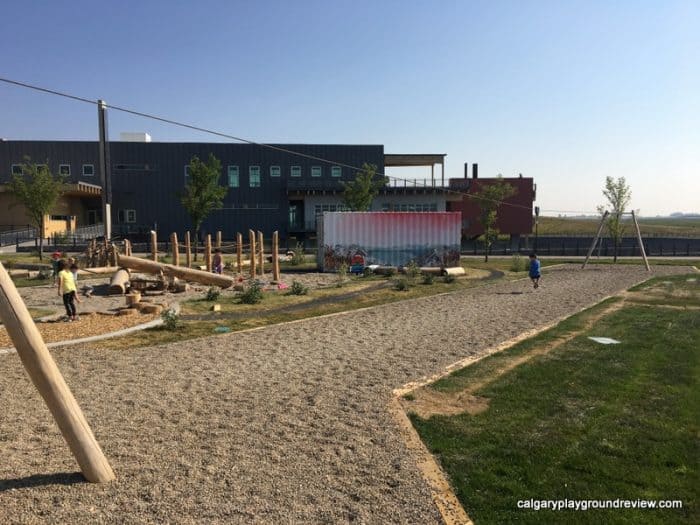 Little kids will love the sand pit and mini log jam. This is a great park for meeting up with friends as it has lots of space, bathrooms nearby, picnic tables and will entertain a large age range.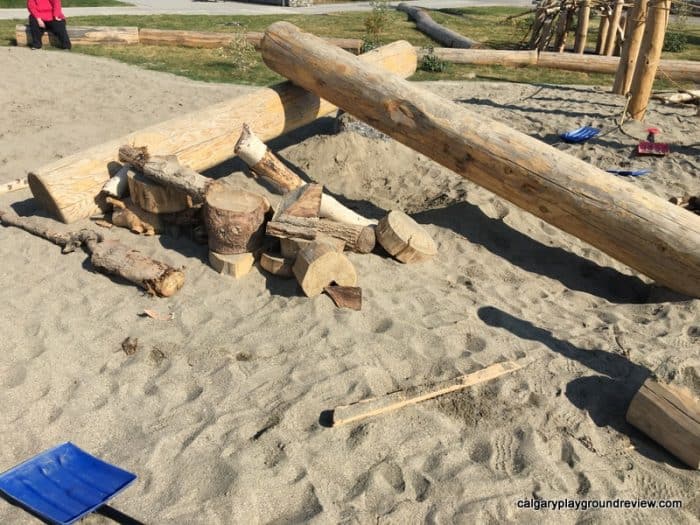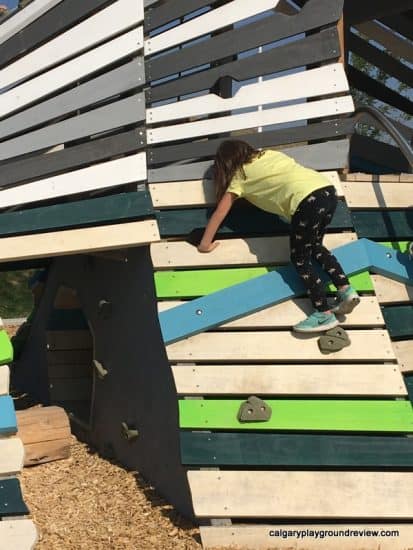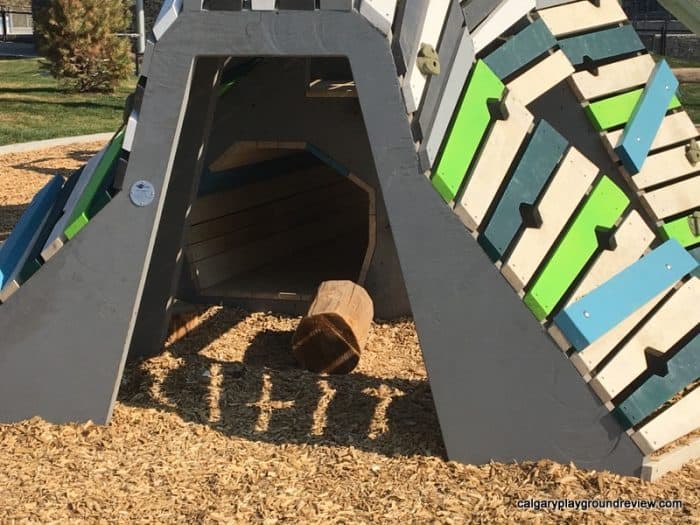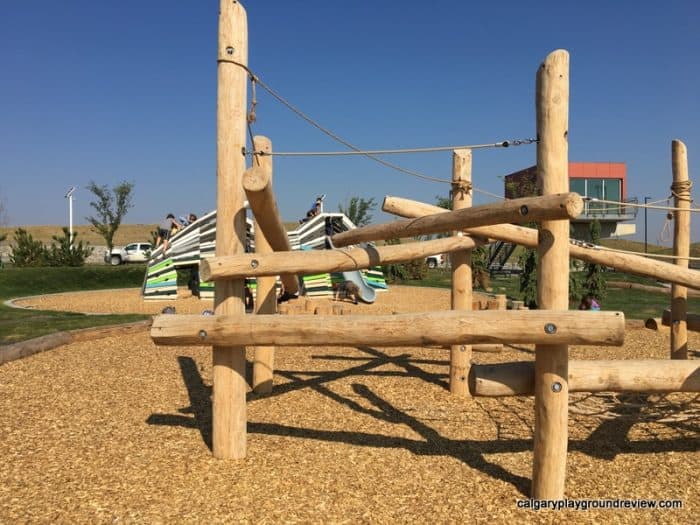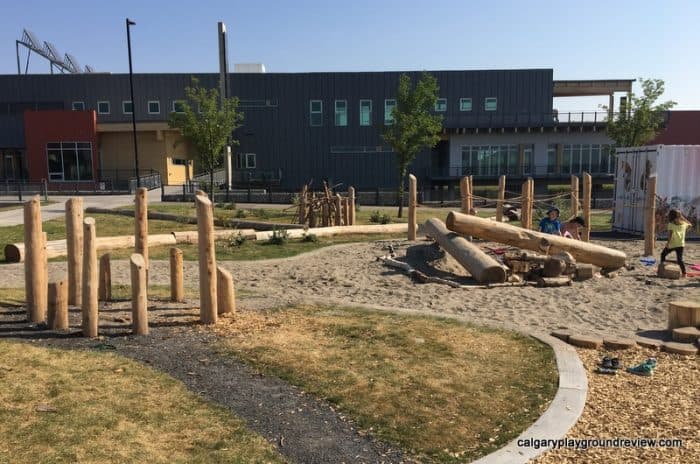 You may also be interested in: