Parking: free street parking
Ben's review ( 10 years old): "That was a pretty good park. Perfect for playing tag. The hammock in the climbing area was the best!"
Fable's review (8 years old): "I thought it was amazing. It has all these bumps and I loved them even though I fell a lot. It was really colourful and there were chairs for parents who only like to sit and you can bring snacks because there's tables. You could totally have a carnival there! Worst part no swings for big kids just babies. When can we come back?"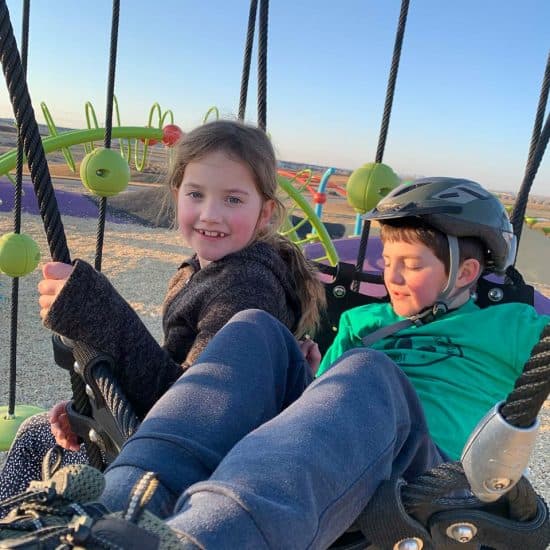 Age Range: 2-12
Ground cover: wood chips , pour-in-place recycled tire on hills
Shade: little to none. The picnic tables do have metal umbrellas.
Features: large colourful climbing hills, double hill slide, tons of unique climbing features. preschool climber with slide and steps. 2 baby swings.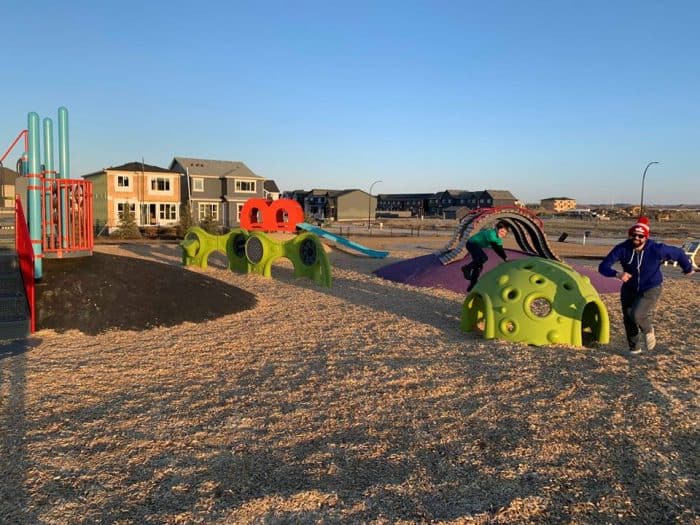 Surrounding park area: connected to an extensive pathway system. Many smaller paths on the north side of the park.
Seating: picnic tables with metal umbrellas in between this large open play areas. They have metal Adirondack chairs sprinkled around the outer edges of toddler and the older kids areas.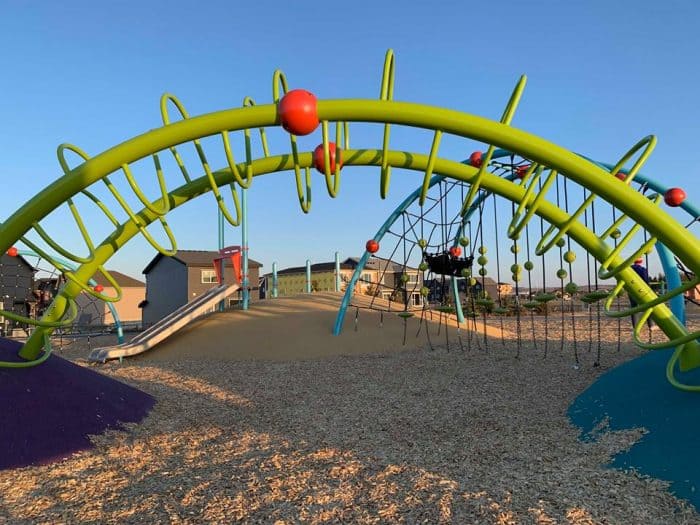 Accessibility: pathway access to the playground. Ground level activity panels. Wood chips are considered to be an accessible surface according to the ADA, however, it is still a loose surface and may not be effective for all individuals.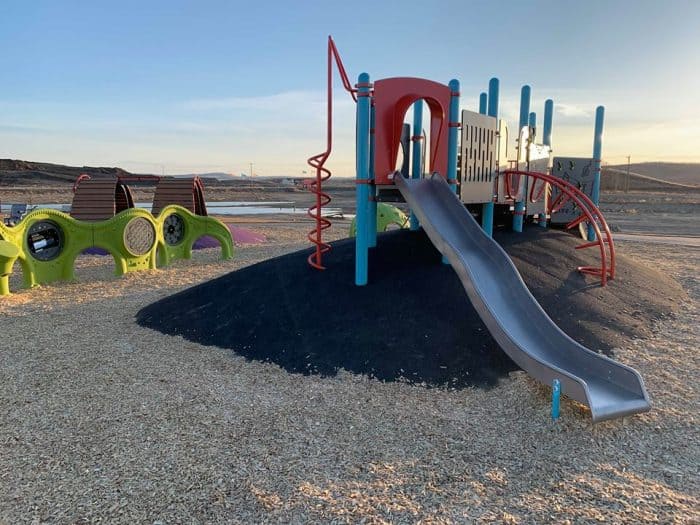 Overall assessment:
Lots of great climbing challenges for all ages and enough space that we barely came in contact with the other three families playing there.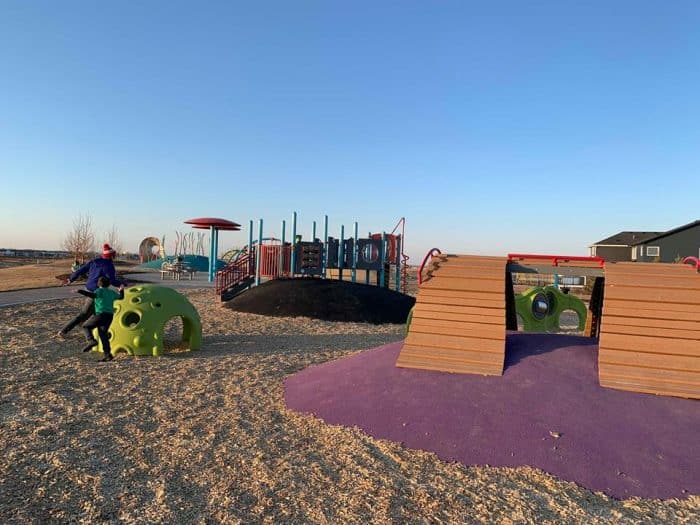 It's connected to an extensive pathway system and there are many smaller paths on the north side of the park that will provide a great place to wheel around if playing on the structures isn't your kid's idea of fun. The toddler area has swings and a little slide and the older kids area has side-by-side areas but this is really a climbing space.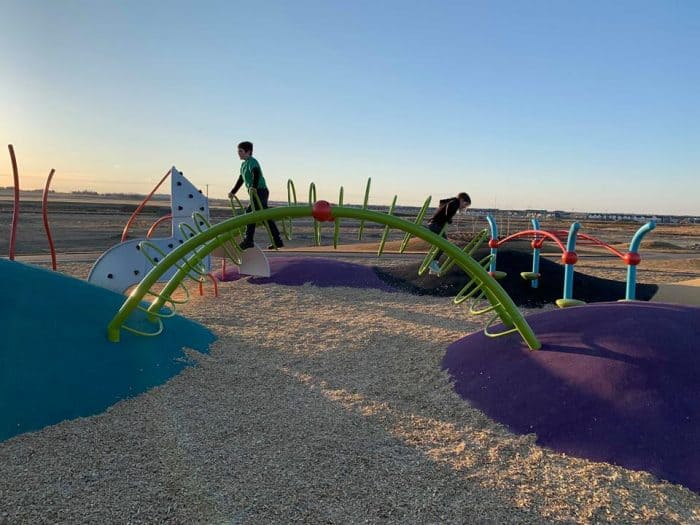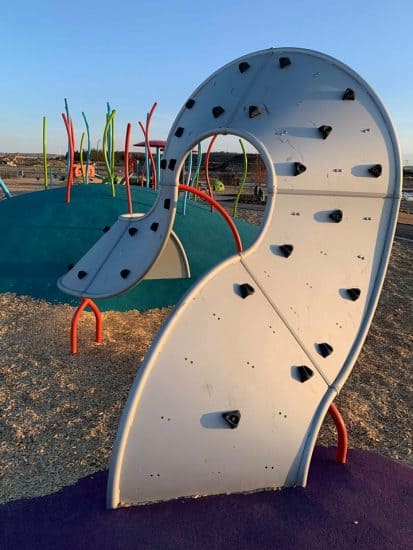 You may also be interested in: