Address: Midnapore – 55 Midpark Rise SE
Parking: free street parking.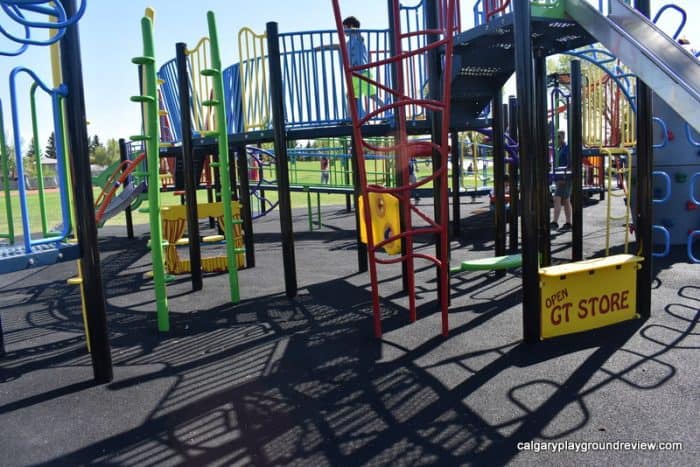 Gordie's review (9 years old): :"I liked the rocket."
Nicky's review (6 years old): "I liked the rocket ship."
Robbie's review (3 years old): "I liked the slide. And that rocket ship."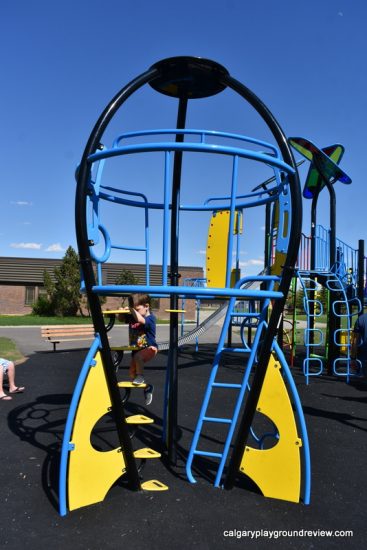 Age Range: 2-12
Ground cover: pour in place recycled tire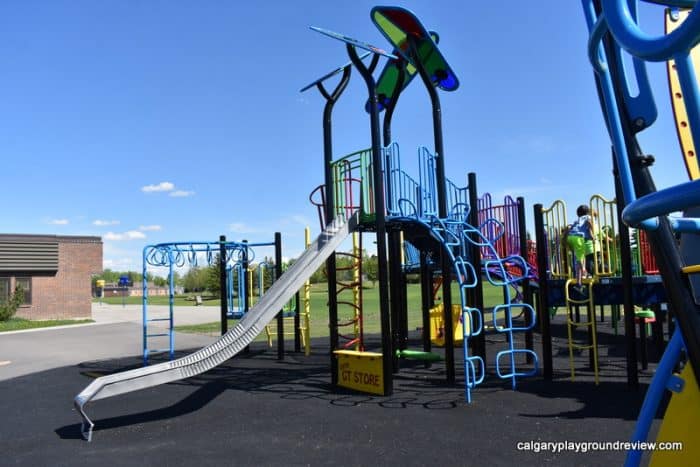 Features: Rocket ship climber, large climber with ramps, activity panels and slides. musical panels, seat spinner, standing spinner.
Surrounding park area: school fields and a skate park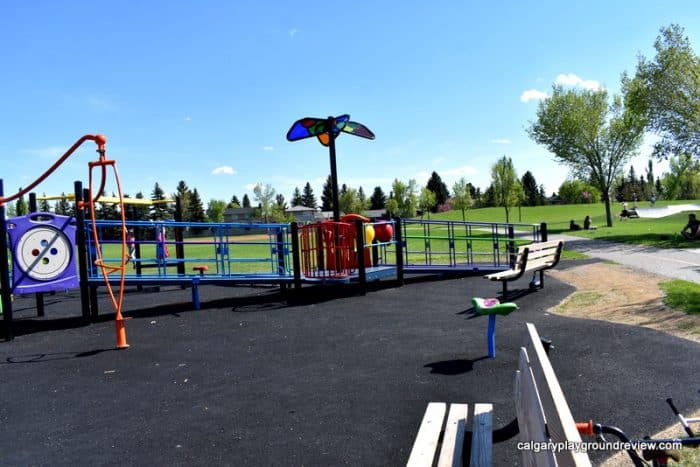 Accessibility: accessible flooring throughout, ramp system with activity panels, access to the higher levels of the climber for kids who are ambulatory. Ground level pretend play areas.
Shade: some shady trees set back a bit from the playground
Seating: several benches
Overall assessment: One of the best new playgrounds we've been to this year. Little kids will love the ramp system and how easy it is to get around on the accessible flooring.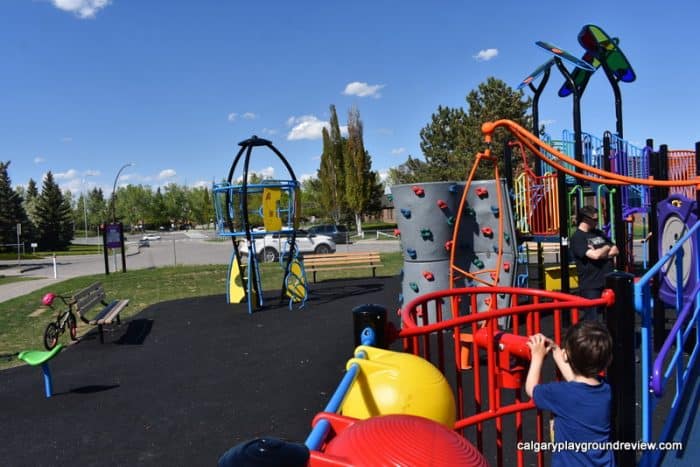 Older kids will love the climbing features and playing pretend on the rocket ship climber. Great for families that have a wide age range as the skate park is also right nearby.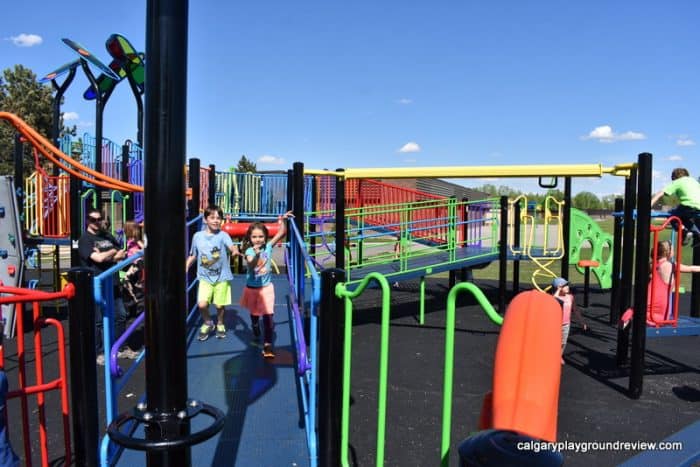 You may also be interested in: