Address: Mission – 327, 23rd Ave SW     https://berlingocalgary.com/
Season: Year round
Seating: several tables outside
Special Diet Options: dairy-free sorbet – sorbet is also nut free
Ice Cream: soft serve ice cream and sundaes
Berlingo is a new soft serve ice cream shop brought to you by the same people who run Yann Haute Patisserie (located right next door).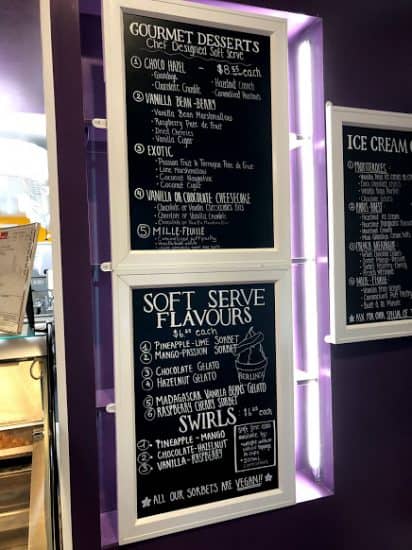 They offer soft serve ice cream and sorbet with flavours like pineapple-lime, mango-passion, chocolate, hazelnut, and raspberry cherry. (swirl combinations also available). They also have Chef designed sundaes such as choco-hazel, vanilla bean-berry, chocolate cheese cake.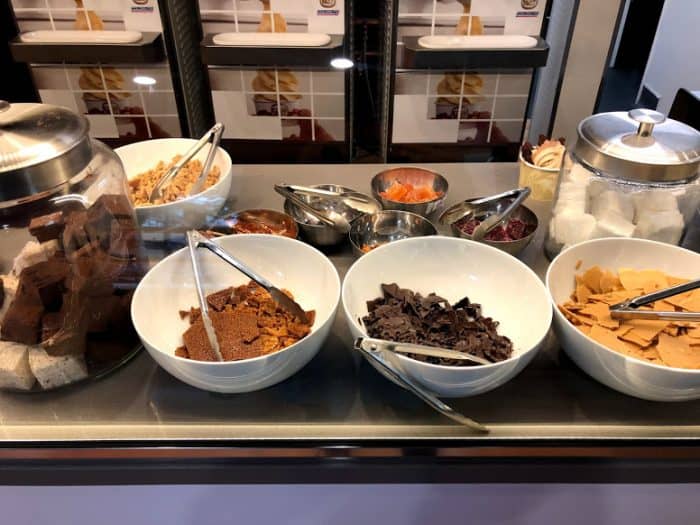 The ice cream and toppings are made in house and sourced as much as possible from local ingredients.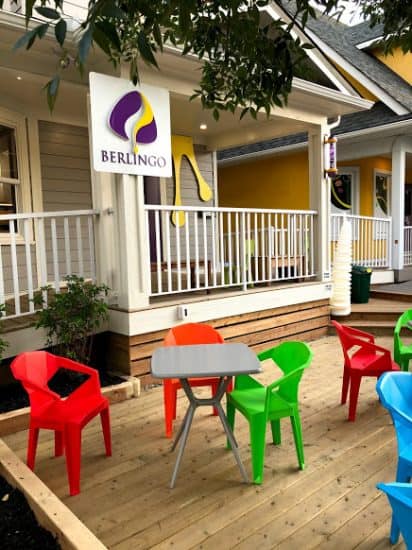 There is no indoor seating, but there is a lovely Instagram friendly patio with several tables.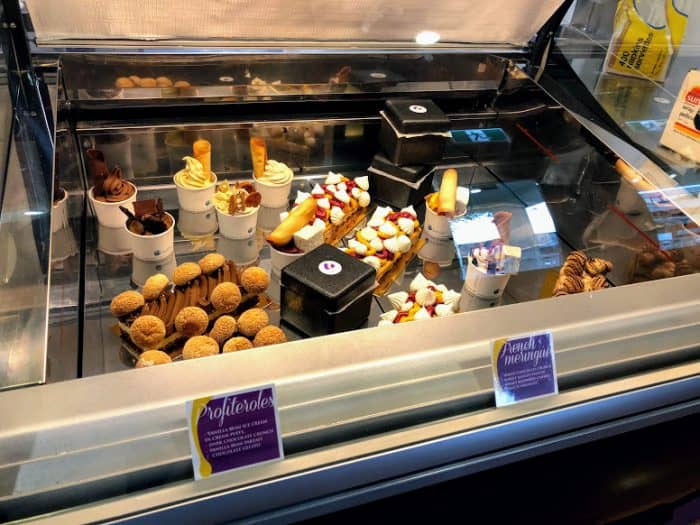 In addition to the sundaes, they also have ice cream cakes available.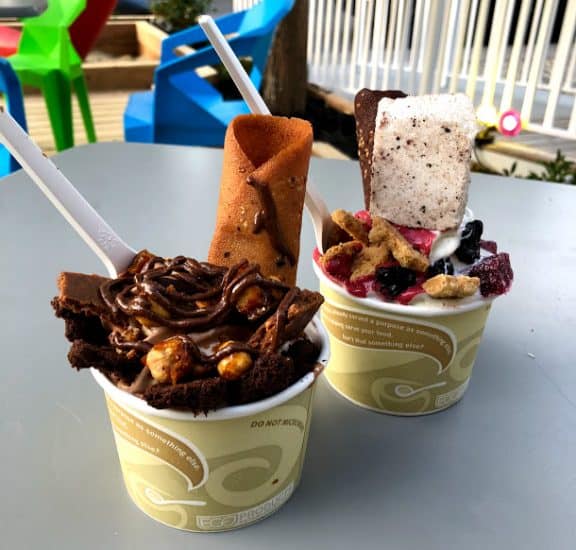 On our visit we tried the choco-hazel and vanilla bean-berry sundaes. They say that they more than just ice cream, they are gourmet desserts – this is a good description. The 'toppings' are more than just an afterthought. You won't find any store bought sprinkles and teddy grahams here.
The raspberry cherry sorbet was pretty tart but the sundaes were both delicious. If you love soft serve ice cream or sundaes loaded with toppings you will definitely want to give it a try.