Location     map
Multiple entrances – Bounded by 14th St, John Laurie Blvd, Shaganappi Trail and the Community of Macewan
Parking: Free lot parking
Gordie's Review (4 years old) – "I liked riding my bike. And finding the little boxes."
Nicky's Review (17 months old) – "Puppy" (we saw a lot of people walking their dogs)
Park Features: Hiking trails, off-leash area, washrooms, wildlife, interpretive signs, native grasslands
Overall: Nose Hill Park is Calgary's biggest city park (Fish Creek is a provincial park) covering 11.27 square kilometers. Nose hill is a natural environment park with numerous hiking, biking and walking paths – many are dirt, but some are gravel or asphalt paths.
Nose hill is a great location for wildlife spotting, and is home to many larger mammals like deer and coyotes. You can also find many geocaches and it is a of OISEAU: Agents of Nature site.
There are numerous access points to Nose Hill park including several with parking lots.
14th Avenue and Berkley Gate Entrance (North East Entrance) – map
On this visit, we decided to access Nose Hill Park from the parking lot off of Berkley Gate because that's where the codes for the OISEAU app are located.
This free app is aimed at getting Calgary kid's outdoors discovering the city's parks and other green spaces. The app (available on itunes and the goggle play store) unlocks fun interactive place based challenges about nature and local wildlife. Each location has QR codes placed in the parks that when scanned unlock challenges. The challenges are structured around becoming an 'agent of nature' with the fictional secret agency known as OISEAU, an "inter-species" group dedicated to solving the great mysteries of nature.
From this entrance you can access interpretive signs as well as a paved pathway, great for little kids to bike ride on.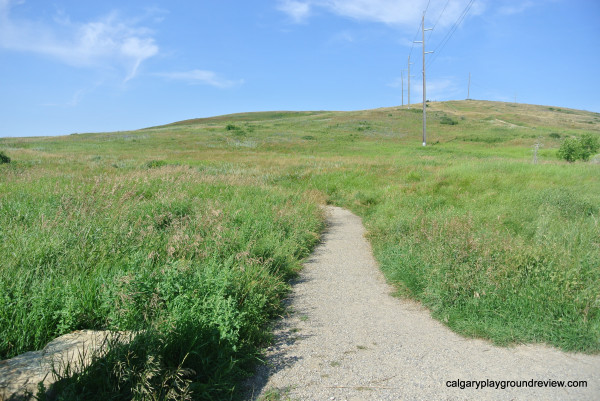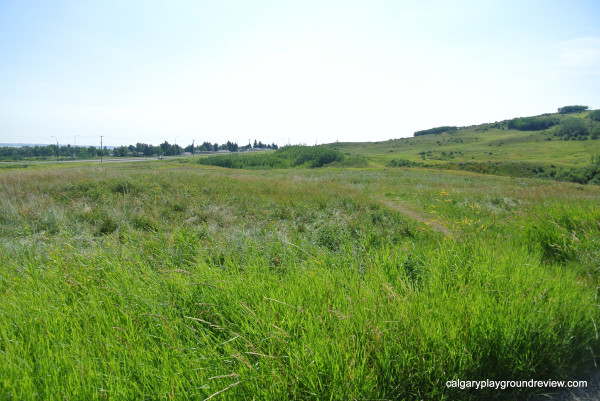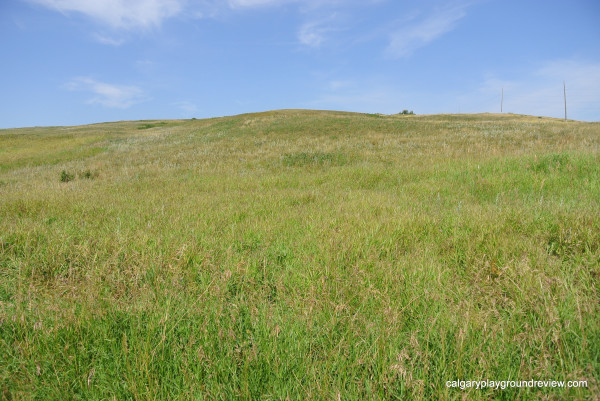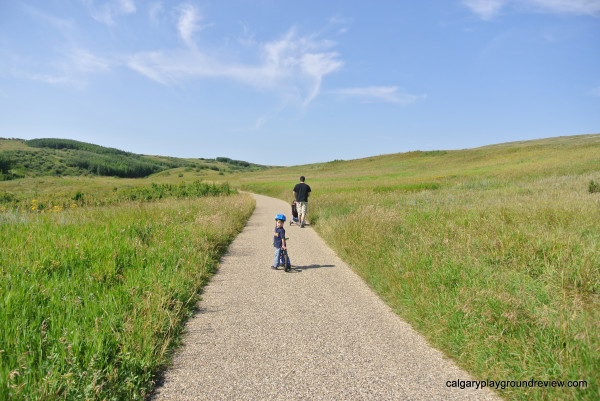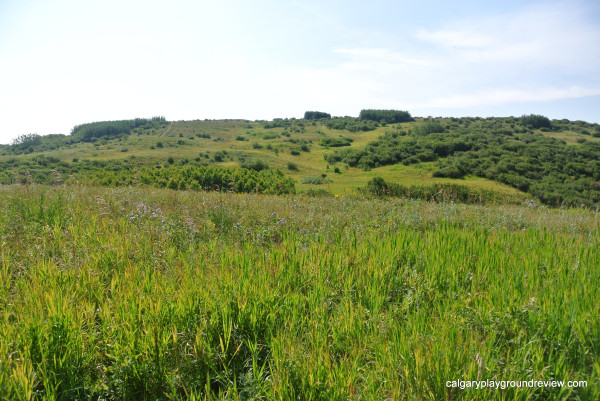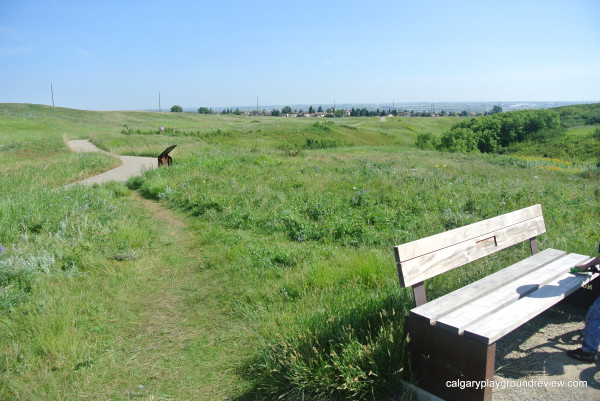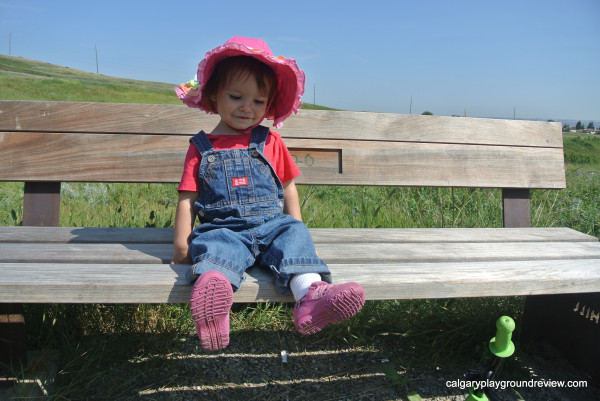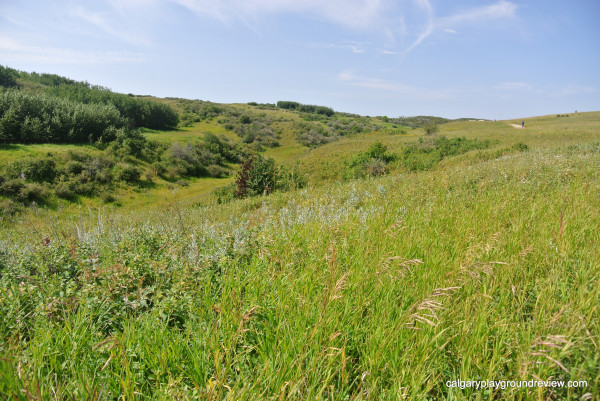 We also went down some dirt pathways looking for geocaches.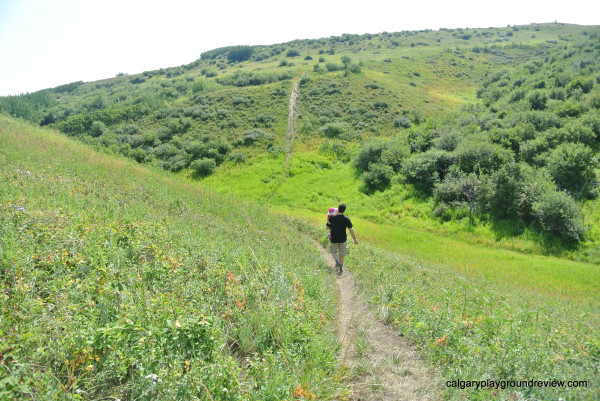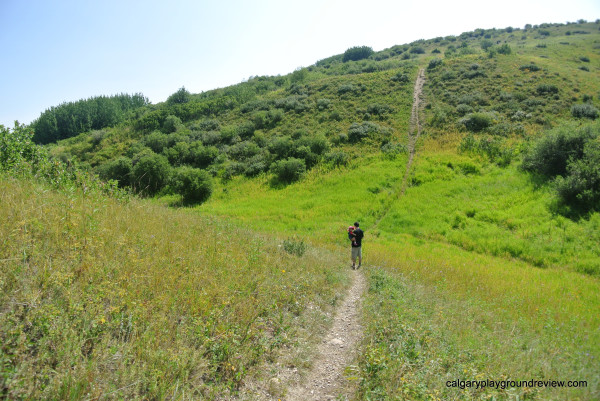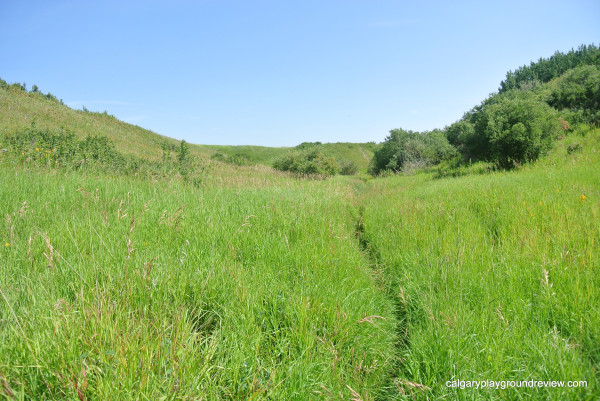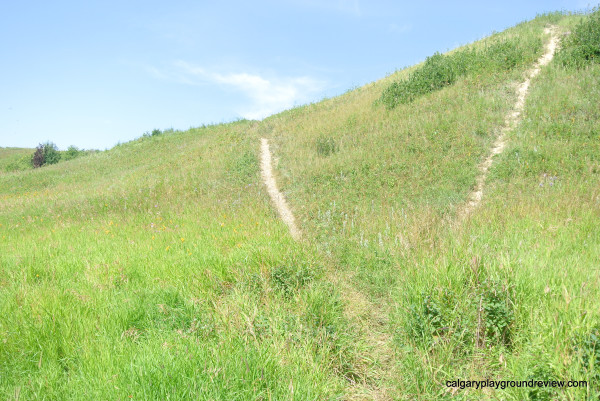 Have you been to Nose Hill Park? What did you think?