Address: 1013 17th ave SW – suite 121
Season: Year round
Seating: a table with several bar stools and a bench inside as well as a bench outside.
Special Diet Options: Dairy-free sorbet/vegan
Ice Cream: Several flavours of small batch, hand crafted ice cream and vanilla soft serve ice cream with toppings and sundaes
Other frozen treats: Ice cream bars, ice cream pints,
Other options: Baked goods (individual pies/tarts), Monogram coffee, kombucha, ginger bear, Made by Marcus macarons (in the freezer)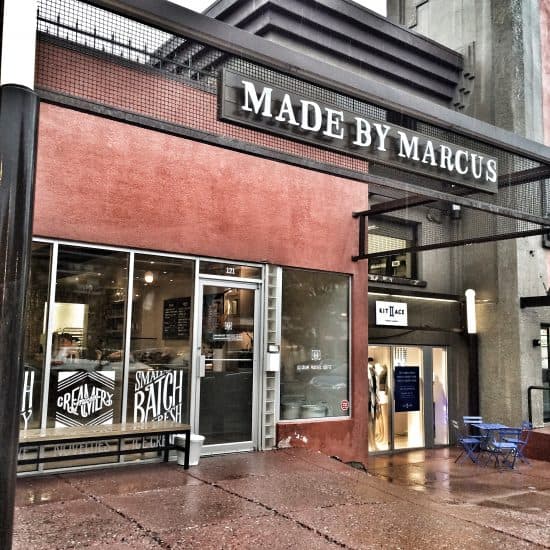 Made by Marcus Microcreamery is Calgary's newest ice cream shop (opened June 21, 2016). Made by Marcus ice cream has been available at specialty shops (like Bridgeland Market) for a while but now they have their very own storefront along 17th avenue. We stopped by on a rainy evening after it had been open for a few days.
They have a tall table with several bar stools as well as a bench by the door.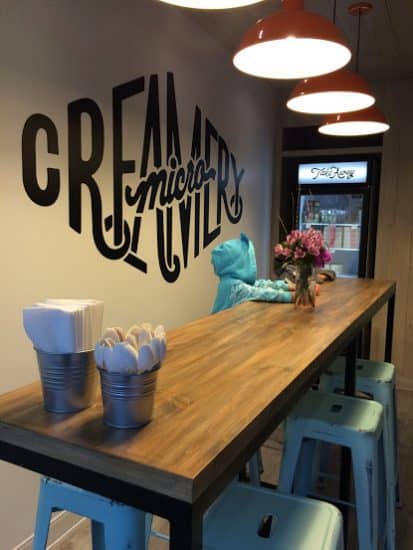 Made by Marcus specializes in small batch hand crafted hard ice cream. They offer kid scoops, single scoops and double scoops as well as a a 4 flavour sampler. While we were there they had 11 flavours available including one that was a dairy-free sorbet. Although they do have vanilla and some familar options like rocky road or cookies and cream, their flavours tend to be more unusual choices like passionfruit basil or earl grey chip.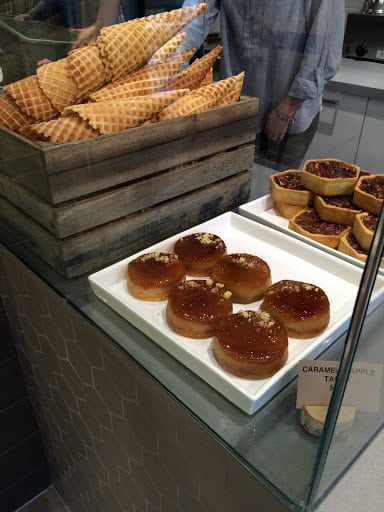 You can get your ice cream in a bowl or a browned butter waffle cone as well as on top of a pastry or as an affrogato (ice cream with coffee).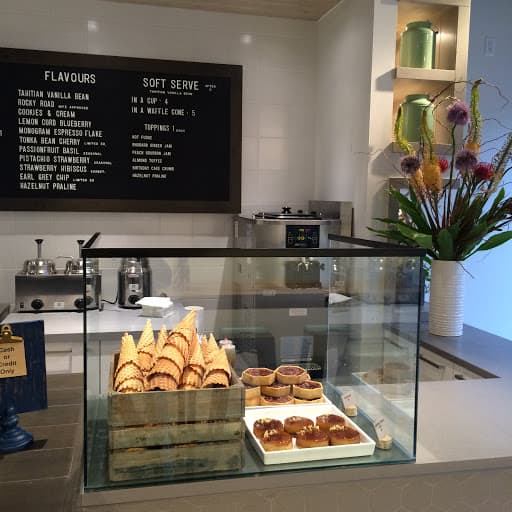 They also offer soft serve vanilla ice cream with topping like hot fudge and rubarb ginger jam. And amazing sundaes like Mexican hot chocolate and happy camper.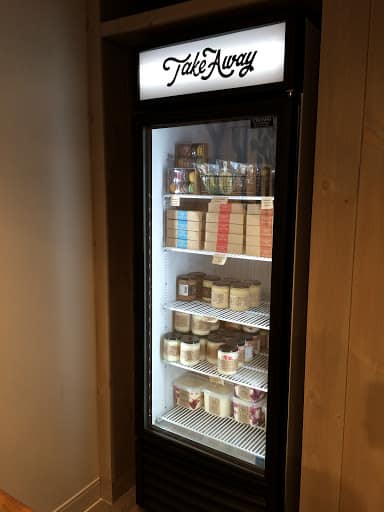 Made by Marcus also have a freezer where you can get their macarons, pints or their ice cream bars (singles or packs of 3).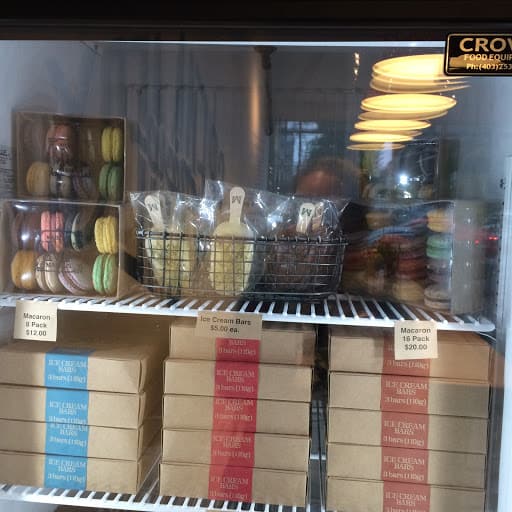 I got a single scoop of blueberry lemon curd ice cream in a browned butter waffle cone. I normally don't bother with the cone, but these ones are super good.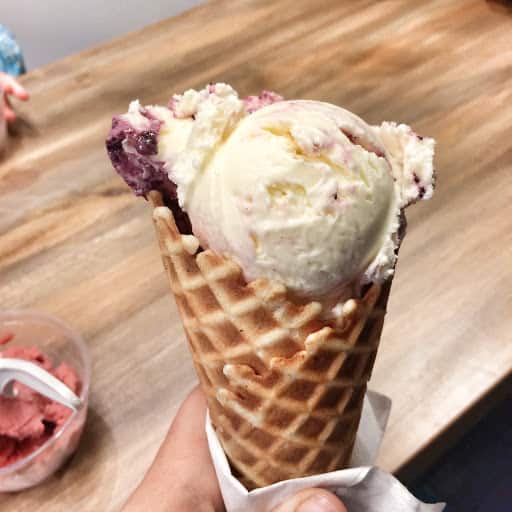 My kids got a kid scoop of the strawberry hibiscus sorbet. It was a good amount for them – my big kids loved it but my toddler was not as enthused with the flavour.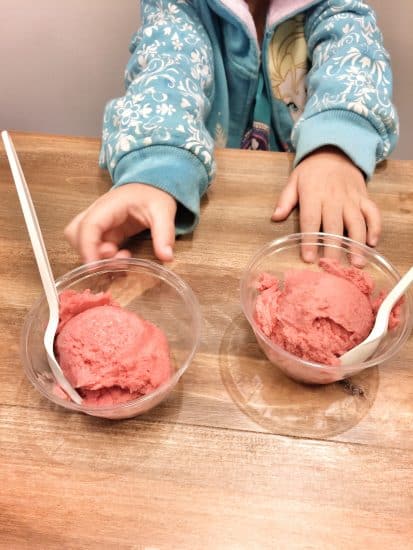 My husband got a double scoop of pistachio strawberry and hazelnut praline.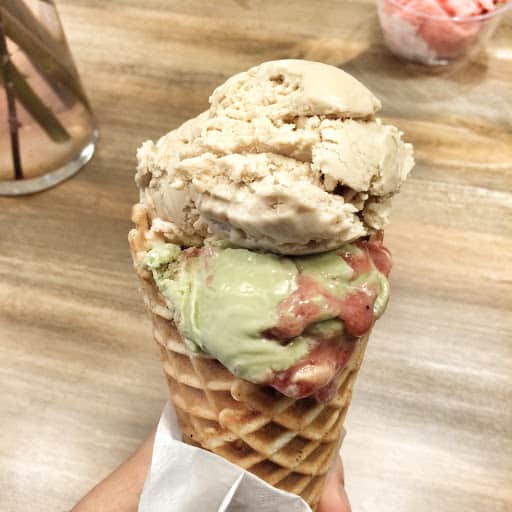 Can't get enough ice cream? Check out this list of Calgary's best ice cream