Location: 1st Avenue and 1st Street SE – High River
Parking: Free lot and street
Gordie (7 years): "I really liked that climbing thing back there"
Nicky (4 years): "I liked the slide kind of, and that thing I was trying to do."
Robbie (18 months): loved going up and down the hills
Age Range: All ages.
Ground Cover: pea gravel, mulch and grass
Shade: There is good shade at the park but the trees closest to the playground are still young
Features: natural playground features including log and rope structures and a slide built into a hill
Surrounding Park Area: picnic area, sports fields, washrooms
Accessibility: None.
Seating: a picnic table, logs that make great benches
Overall assessment: This playground is part of a recent trend in playground design that uses natural materials such as logs, hills and rocks rather than plastic and metal for the play equipment. The equipment is usually more spread out making the play less congested. Natural playground are also supposed to allow for more creative and imaginative play.
My kids had a great time exploring this playground and happily played for quite a while. My daughter loved the wide slide that allowed her to go down in less traditional ways. My oldest (7) thought the rope and log climber was one of the coolest things he's ever played on. It was also a nice safe space for my toddler. He primarily played on the hills.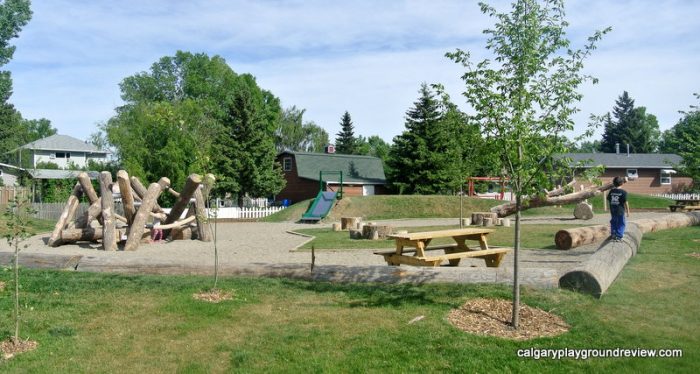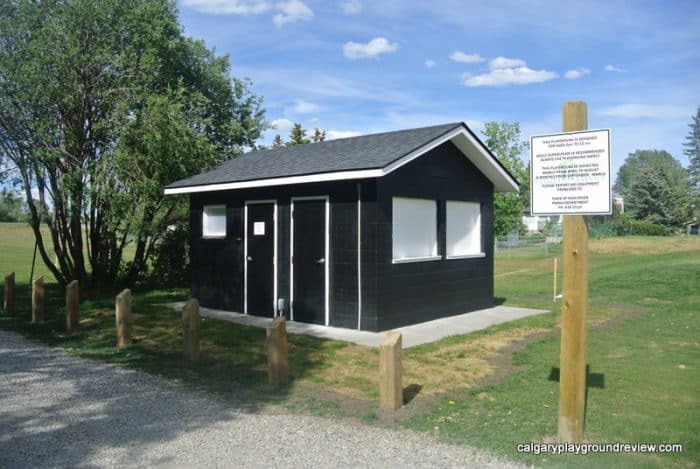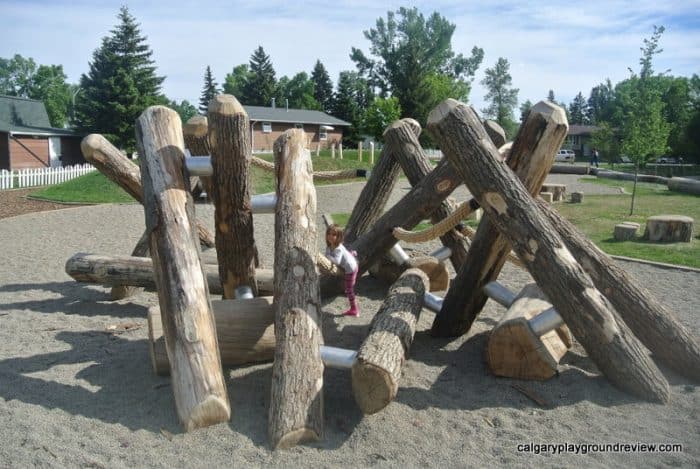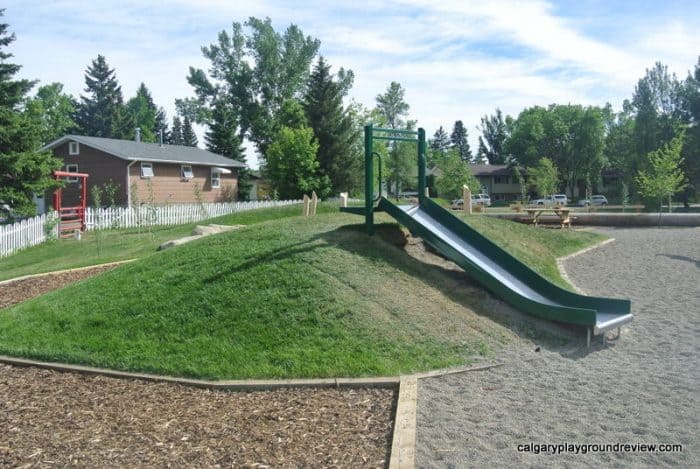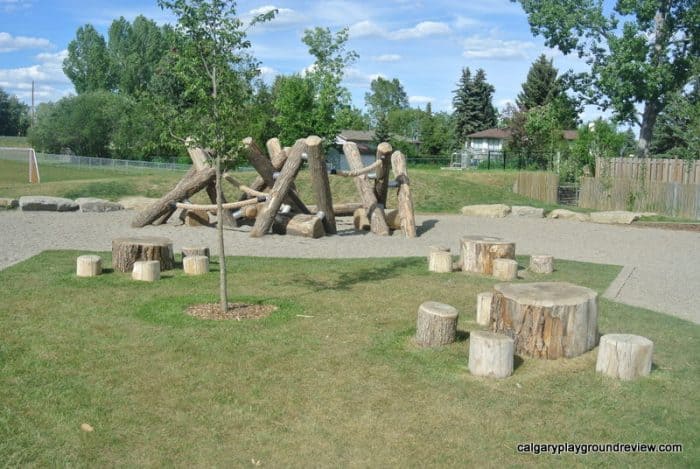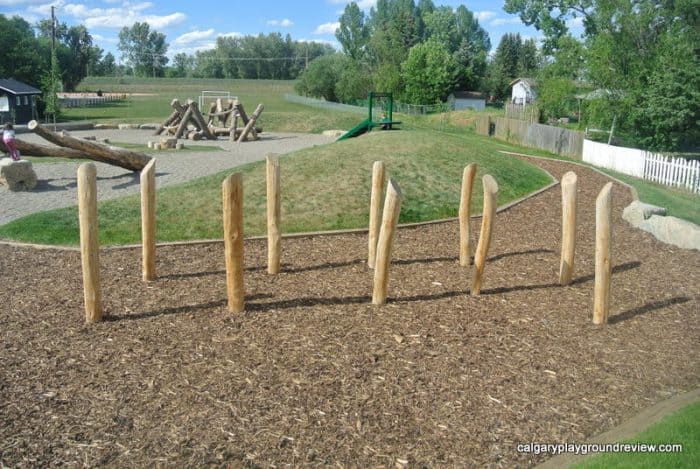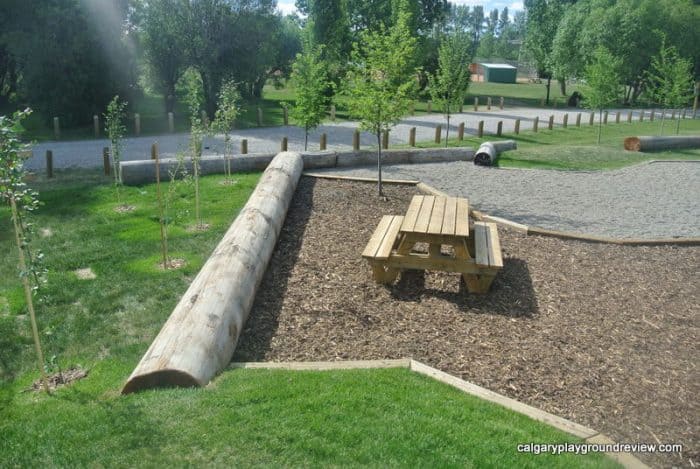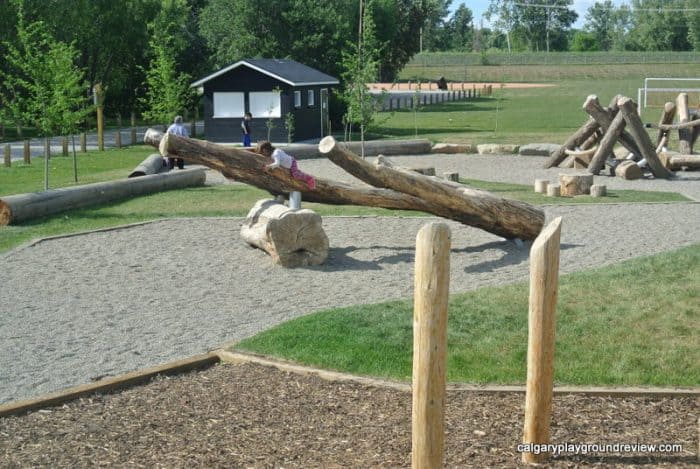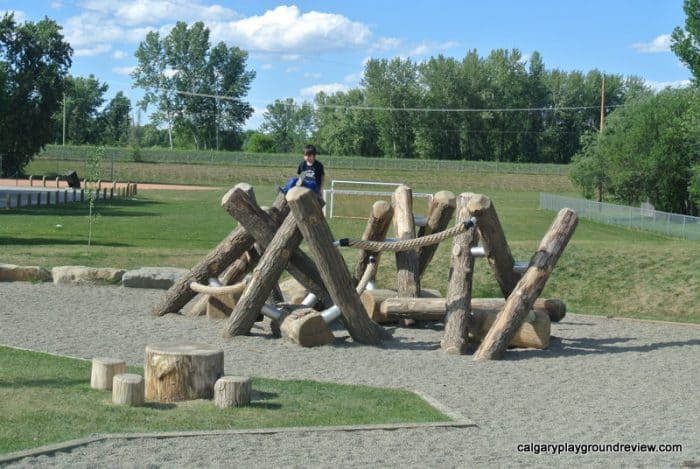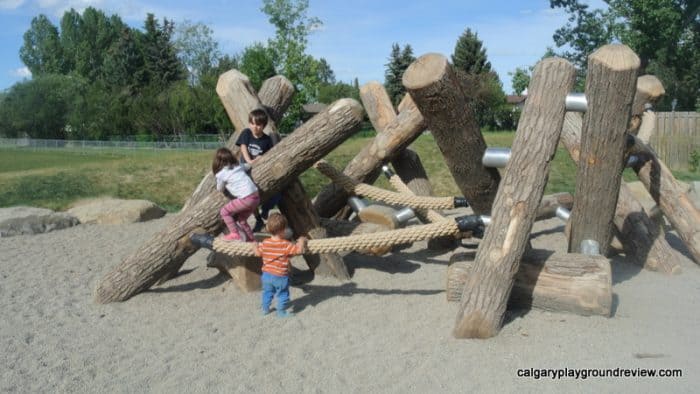 My kids also really enjoyed playing with the natural elements by the picnic tables.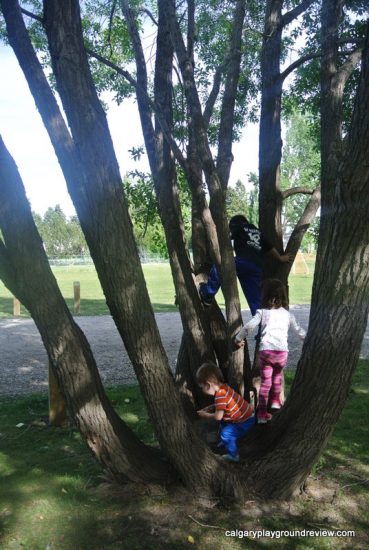 Have you been to this playground? What did you think?