Location         http://www.readerrock.com  – Map at the bottom of the post
Address: 325 25 Ave. S.E.
Parking: Free lot parking
Park Features: Rock garden paths, gazebo, Reader's Garden Cafe (lunch and brunch times)
Overall: This park was formally used by William Reader while he was Calgary's parks superintendent (1913 – 1942). The park is in bloom from mid-March to mid-November.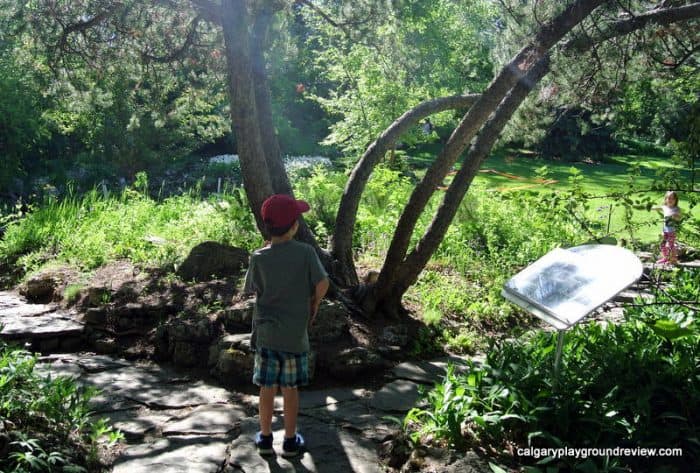 Reader transformed the hillside into a beautiful garden landscape. He used the space to test what kind of flowers and plants could grow well in Calgary and used this information to create some of Calgary's formal gardens such as Central Memorial Park. He also shared his findings with the people of Calgary – many of the flowers you now have in your garden were likely ones that Reader had found to be successful.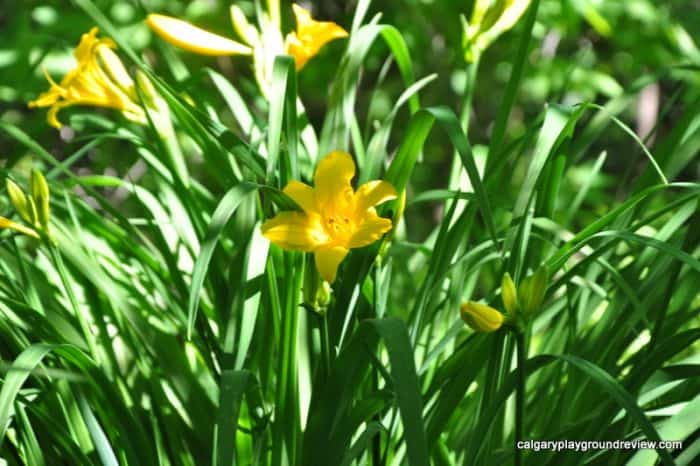 After Reader's retirement, the house was torn down and the garden fell into disrepair. Restoration work began in 2004 and the park reopened to the public in 2006.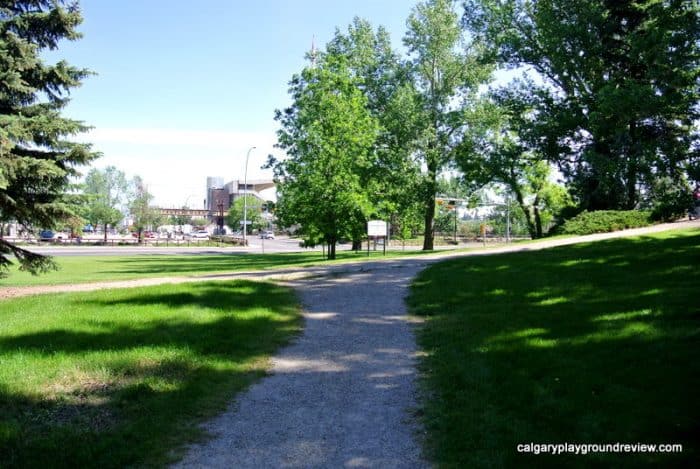 The park is located on a hill so some elevation gain is necessary even if you are just planning on going to the restaurant.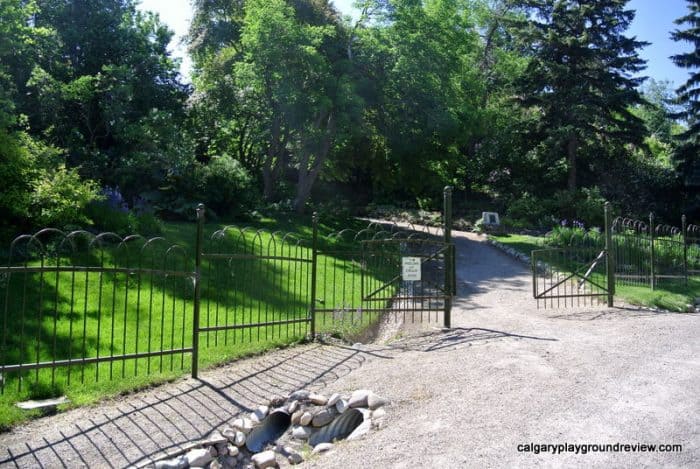 There is an accessible path that you can use with wheelchairs and strollers.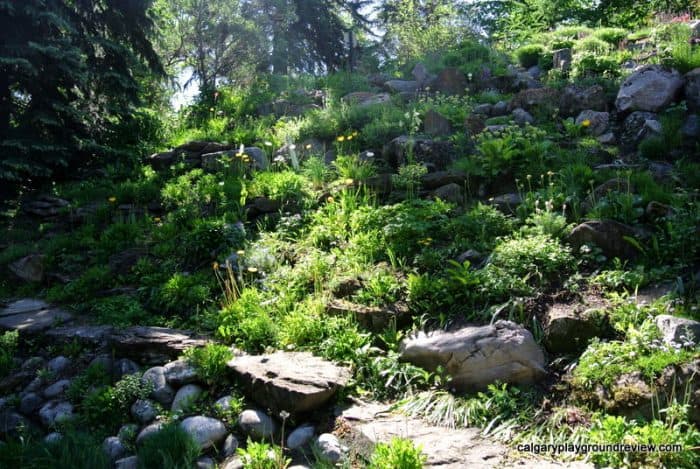 The sides of the accessible path are beautiful but the park is best viewed from the pathways.
The primary entrance takes you to the West Garden.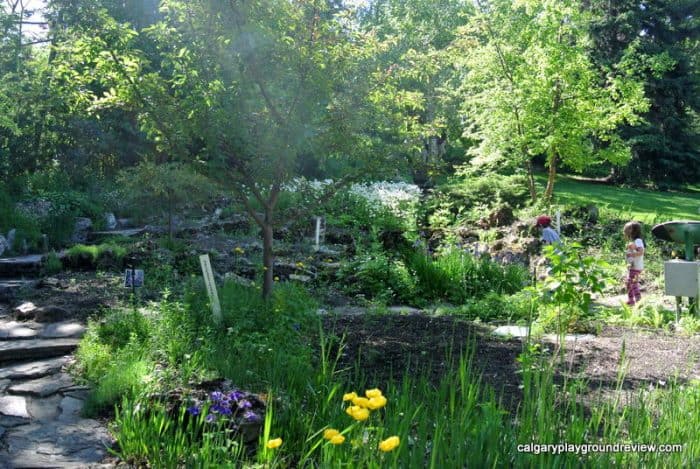 The West Garden includes a couple of small ponds but there wasn't any water in them while we were there. Throughout the gardens you will find educational panels.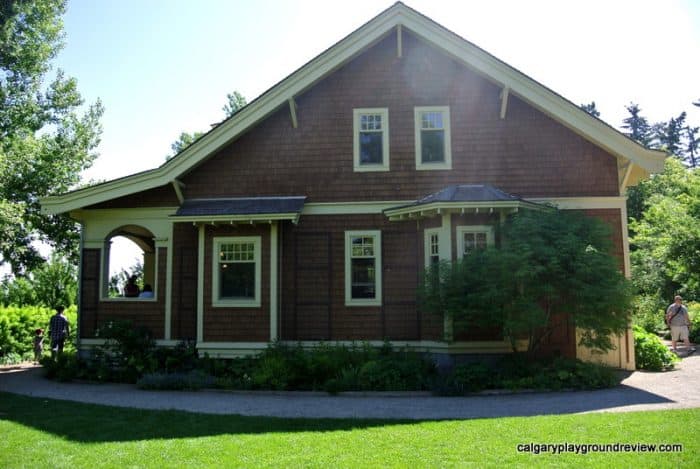 Beyond the West garden is Reader's Rock Garden Cafe located in a replica of Reader's old house (which was on the same spot). The restaurant has lunch and brunch times.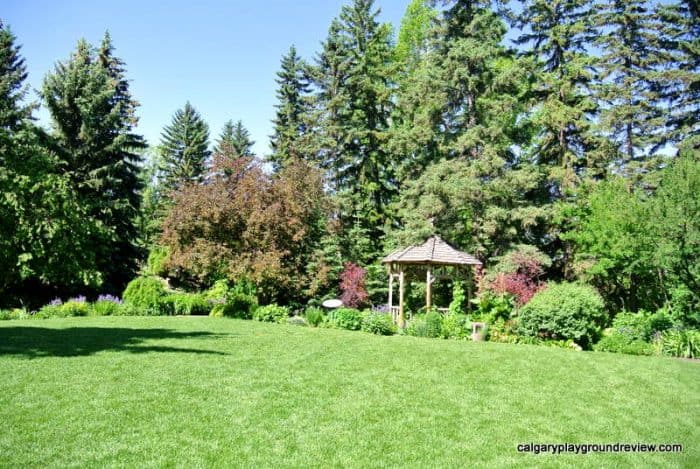 In front of the house is a large grassy area with a gazebo.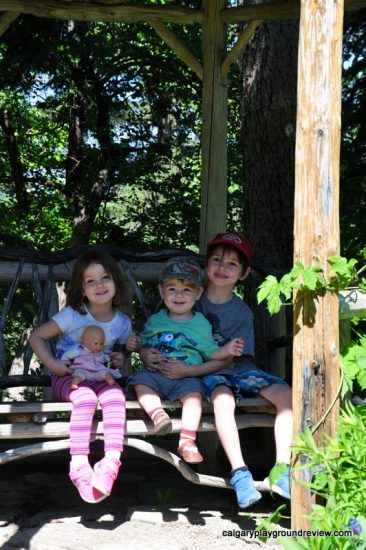 The wood benches and the gazebo are copied from old photographs and re-created in the Arts and Crafts style popular at the time.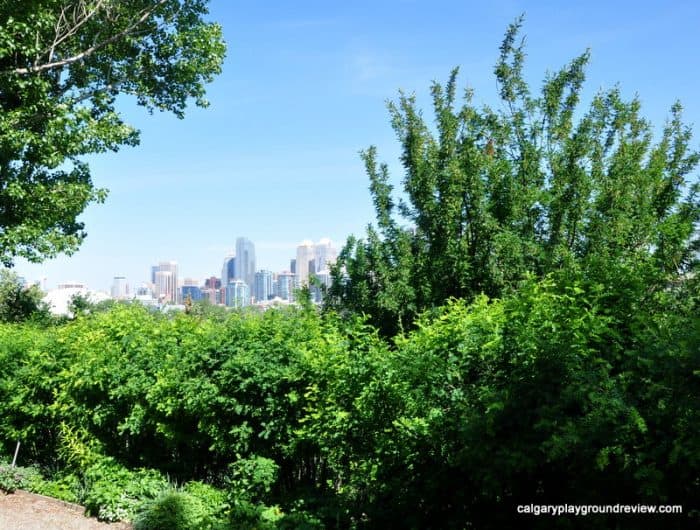 The gardens are located right next to the Stampede Grounds. You can't see it or downtown from most of the gardens due to the large hedges and other greenery.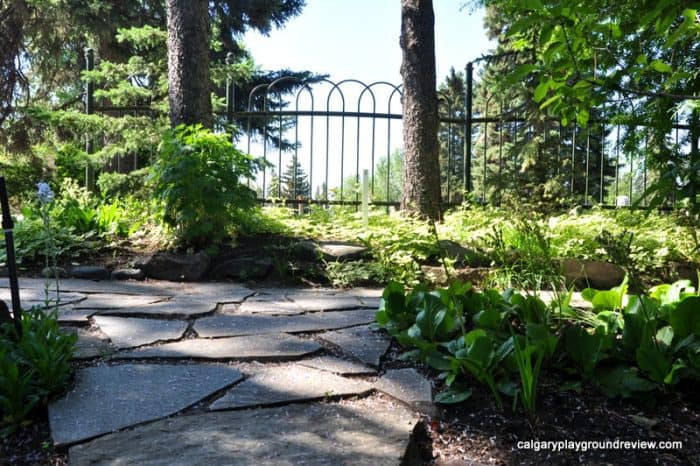 Union cemetary abuts the gardens to the South.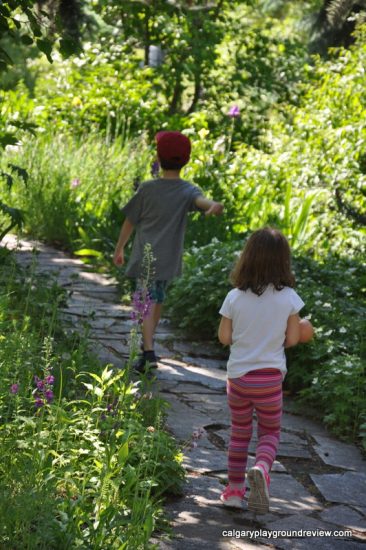 The pathways through the gardens are beautiful with pops color from gorgeous flowers around every turn.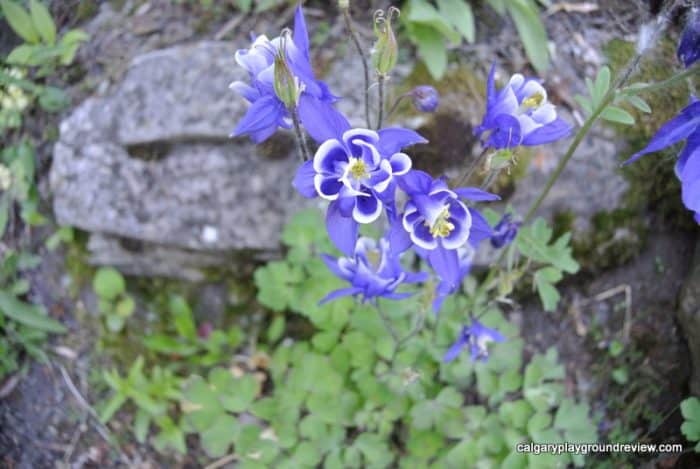 The paths are built with rocks making them uneven. People who are unsteady on their feet may find the walks difficult.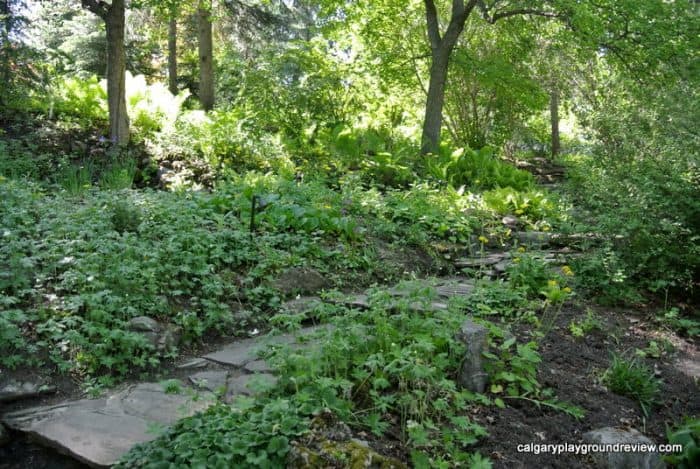 The steps are also made with rocks. Some are only safe to go one way so be sure to follow the posted signs.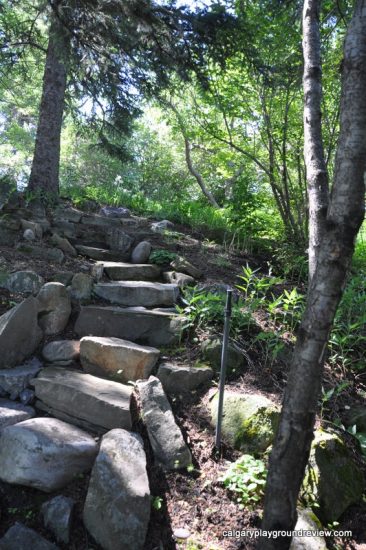 Although the majority of these gardens are thick with plants, trees and flowers there are a very grassy spots as well.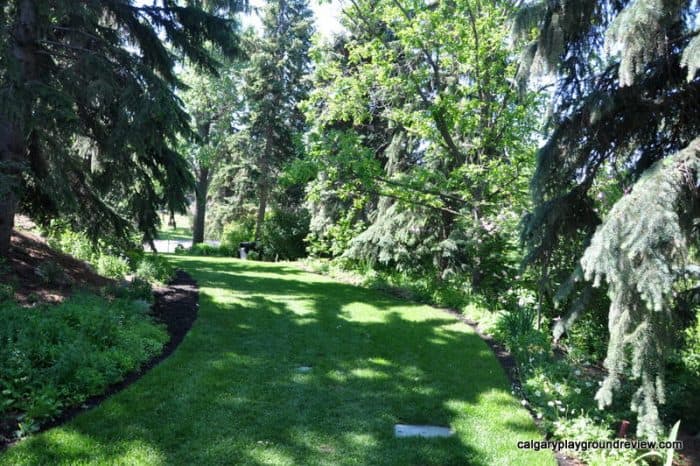 The garden is a lovely place to practice photography – the lighting conditions can be quite challenging on a sunny day.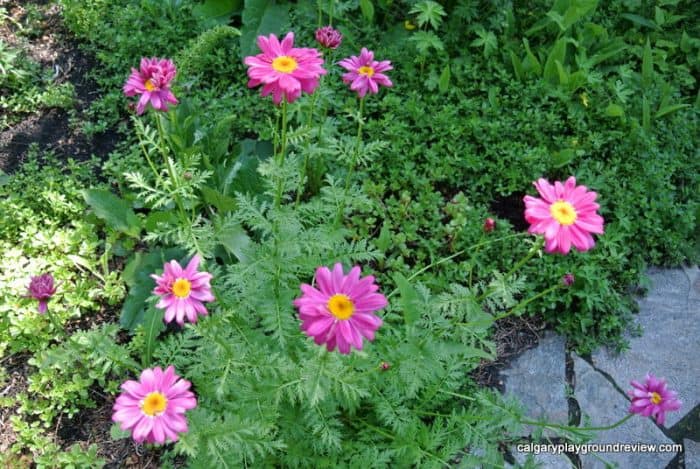 Our family really loved walking through Reader Rock Garden. It didn't take a long time, maybe 30 minutes to walk all the paths. The kids delighted in the uneven ground and all the steps. It was a bit much for our youngest (1.5 years old) so I had him in a carrier and managed quite well.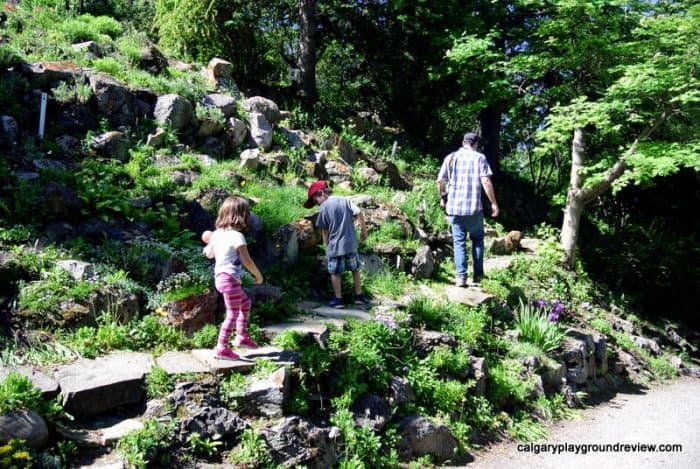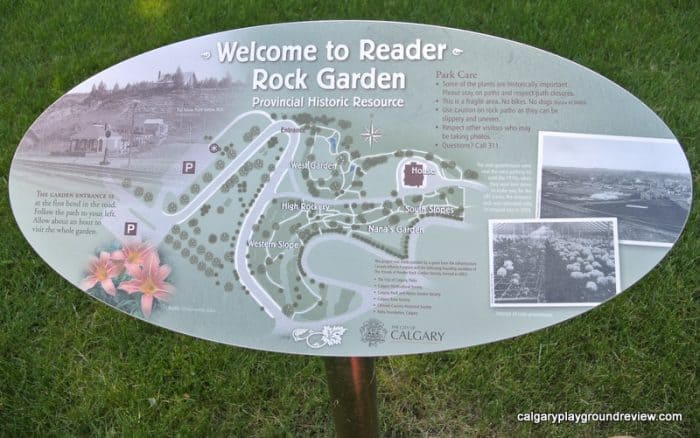 Have you been to Reader Rock Garden? What did you think?