Location: Emerson Rd SW – High River, AB
Parking: free street parking
Gordie's Review (7 years old): What was your favorite thing? "Playing with my new friends"
Nicky's Review (4 years old): "The slide. It was a little bit fun and a little bit scary."
Robbie's Review (18 months old): He thought this climbing structure was great but it did not feel really safe from my perspective.
Surrounding Park Area: small park area with big trees,  grassy area with a hill, benches and two picnic tables.
Age Range: 3-10 years
Ground Cover: pea gravel
Shade: Great shade from mature trees.
Playground Features:  climbing structure with a high up walking loop, gazebo and two steep slides, two seater bouncer.
Seating: a couple of benches and picnic tables
Accessibility: None.
Overall assessment: This is a lovely little park with big shady trees in a quiet area. This playground is not awesome for little ones who might fall out of openings. They can easily get up using the steps but it is a little hard to get them out and once they are up everything is kind of high. The hill behind the climber is good fun for little ones though.
The playground is great for kids beyond the toddler years. My kids loved the slides – just on the verge of scary. The climber is all connected with a circular path so kids can run around and around high up.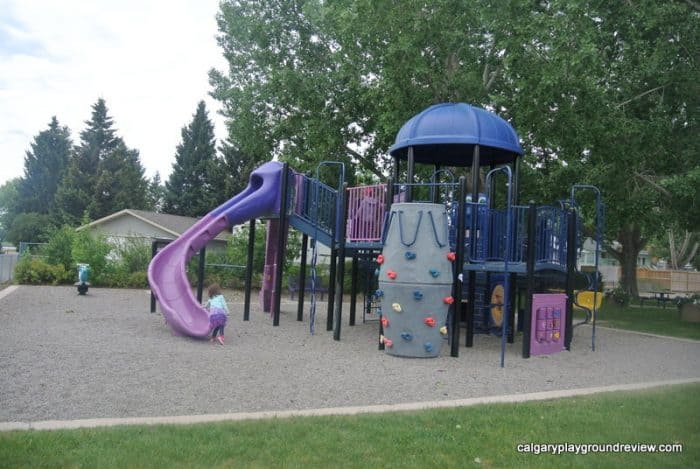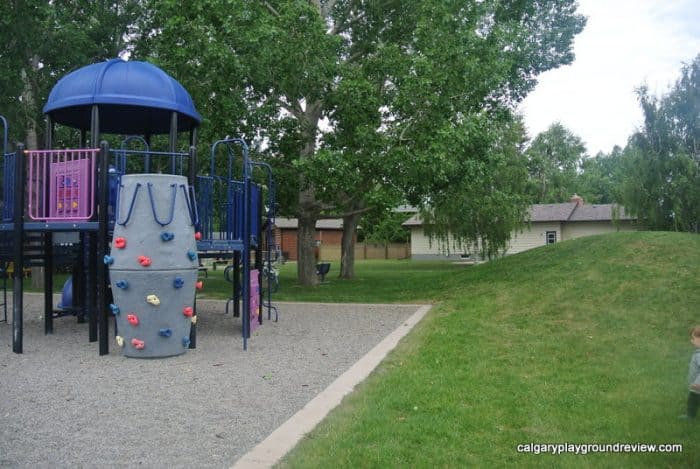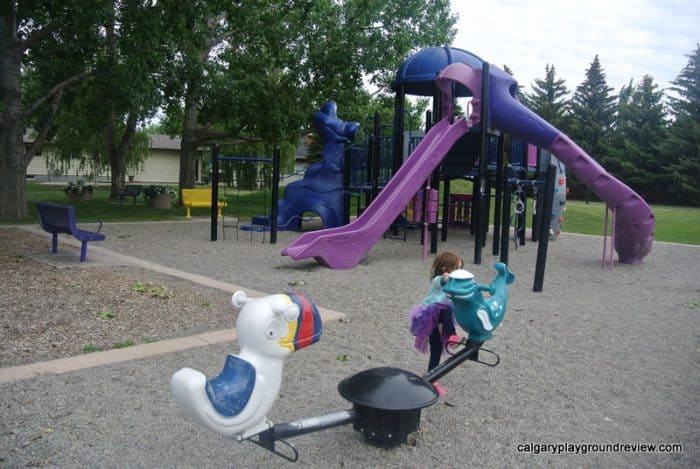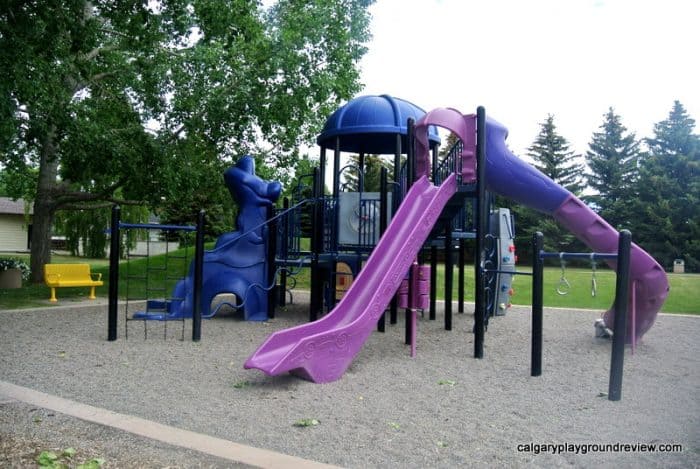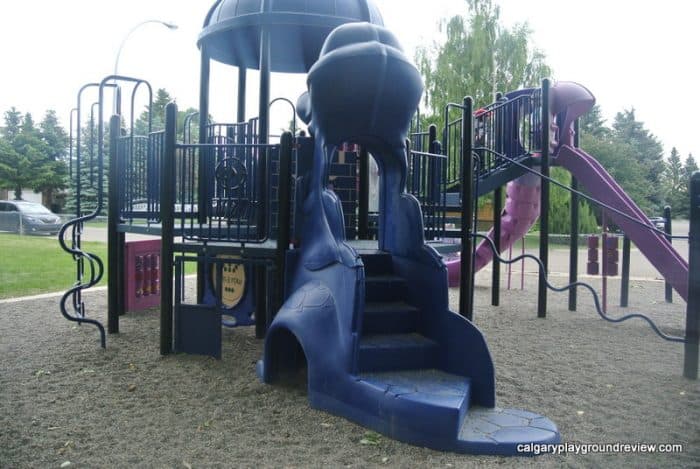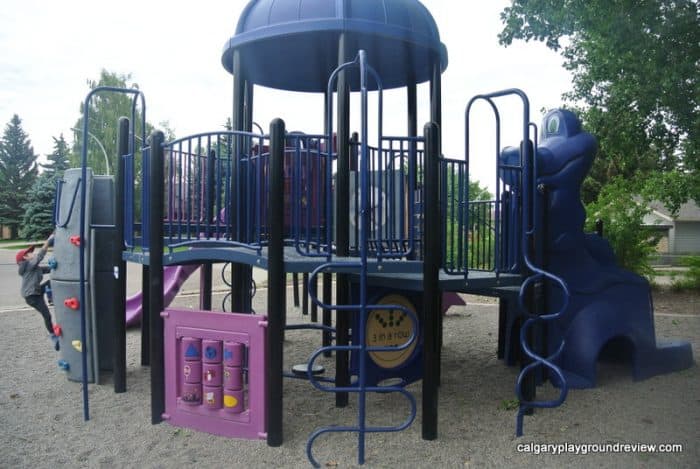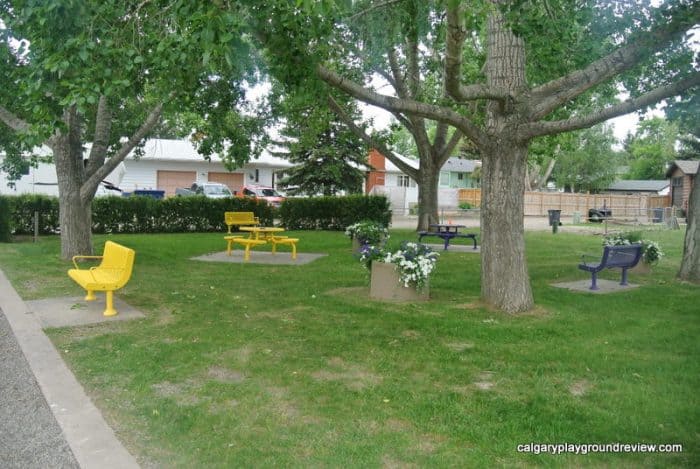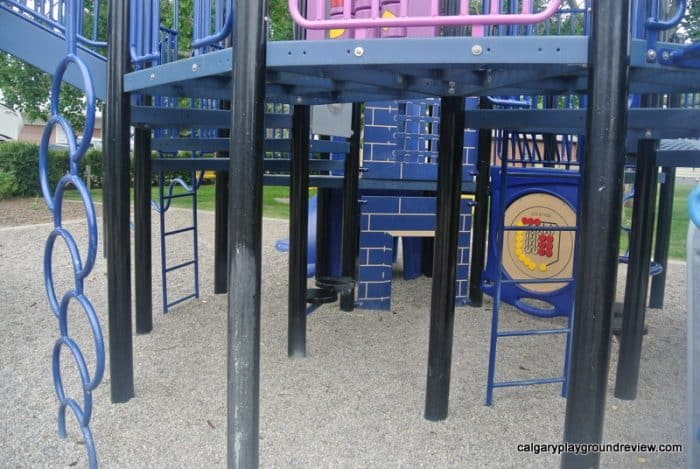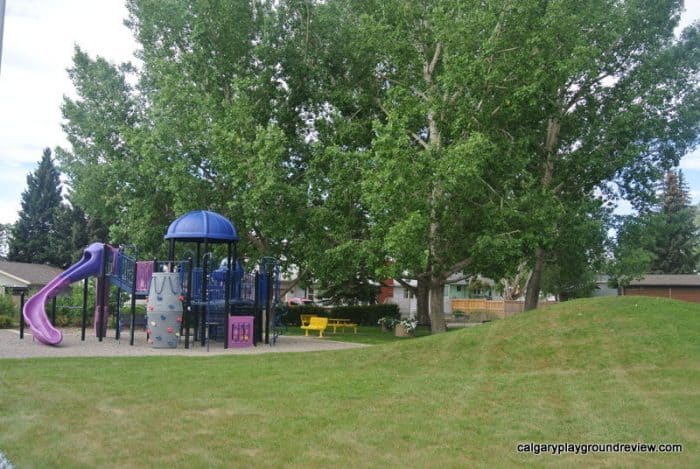 Have you been to this playground? What did you think?