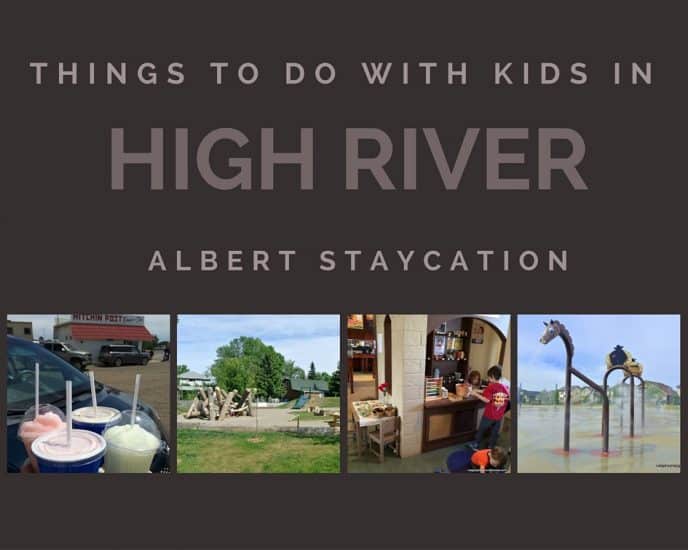 You don't have to go far to have a fun filled family vacation. We've been exploring Alberta to check out the family friendly attractions that are right in our own backyard. High River is only a 30 minutes from the south end of Calgary, making it a perfect distance for a day trip. We spontaneously decided to turn our day trip into a staycation and had a really great time in High River.
Here are some of the things that you won't want to miss!
The Imagination Station at the Museum of the Highwood
1 St SW, High River, AB http://museumofthehighwood.com/
Admission by donation.
The Museum of the Highwood fairly small museum that holds two exhibits. One about Film in the Foothills and the other about the writer W.O Mitchell.
At the back of the museum, you'll find the Imagination Station. This area isn't huge but it is really well set up. It features a dress-up house, small 'school house', quiet camping area, store and more. My kids (7, 4 and 1.5 years) all really loved this space. My daughter particularly liked playing tea party, my oldest loved the store and my littlest loved all the toy cars.
Read more about the Imagination Station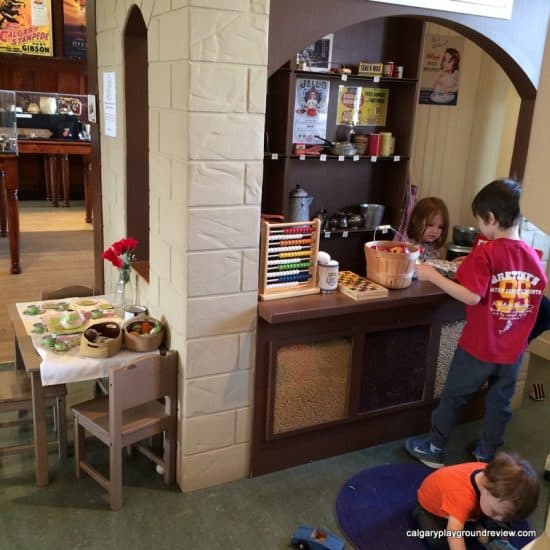 The Parks and Playgrounds
1st Avenue and 1st Street SE – High River
High River recently opened a Natural Playground in Birchwood Park. The playground features a slide, lots of large logs, a log and rope climber and more. My kids absolutely loved this playground.
See our review of Birchwood Park's Natural Playground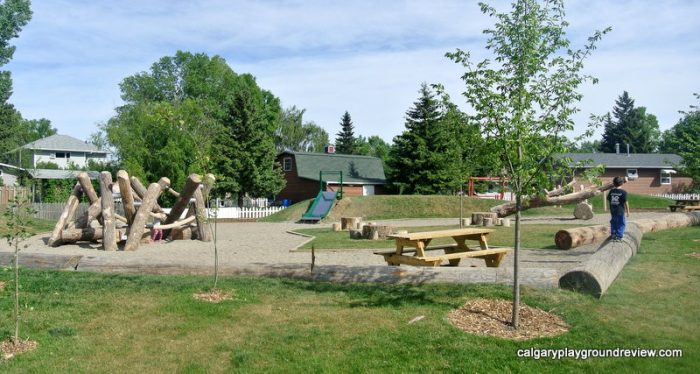 We had a picnic nearby in the park. The kids enjoyed the natural elements in this part of the park as well.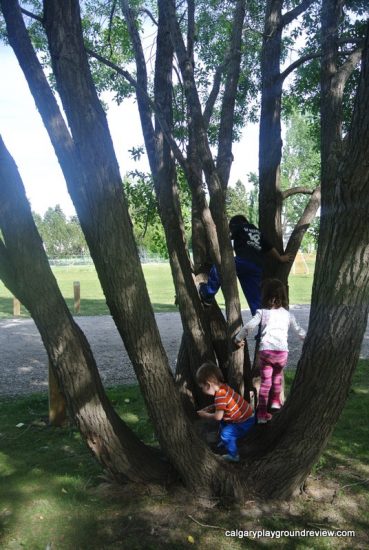 Emerson Road Playground
Emerson Rd NW
My big kids loved this playground. It features two big slides that are a teensy bit scary. The park has nice big trees, a couple of picnic tables and a little hill too. It's not the best for toddlers – they can get up the steps and get up pretty high where there are lots of places for them to fall down.
Review of Emerson Road Playground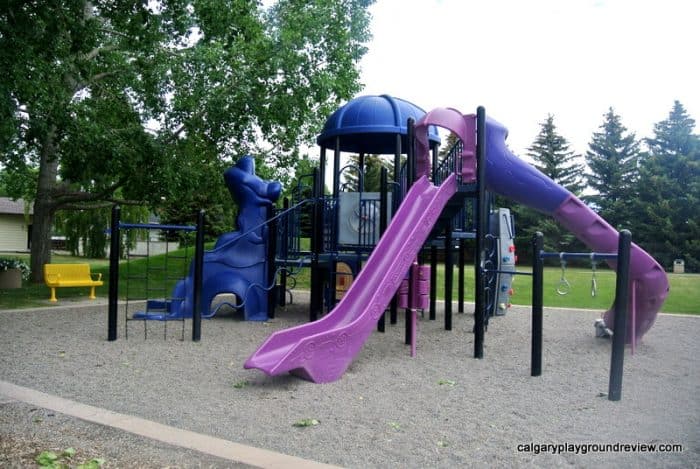 George Lane Memorial Park
5 Ave and Macleod Trail SW
George Lane Memorial Park is located in the middle of High River. It has large beautiful trees, picnic areas, a great playground and a campground (open from May 1 – Sept 30).
The playground has a school aged climber (shown below) as well as a preschool climber.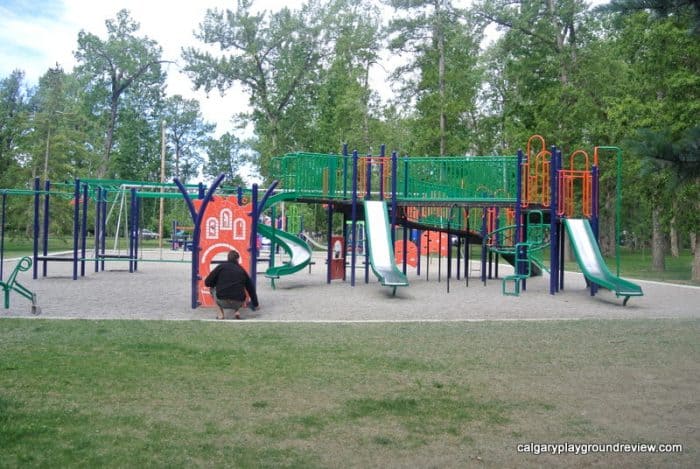 1819 High Country Drive NW.
High River's spray park is located in the NW High River. There are is a large section (shown below) that has larger sprays and water guns and smaller area with smaller sprays. There are picnic tables, washrooms and a nearby playground.
It wasn't super warm while we were there so we didn't stay long, but my oldest loved the water guns and my younger kids loved playing in the stream.
See more about the High River Spray Park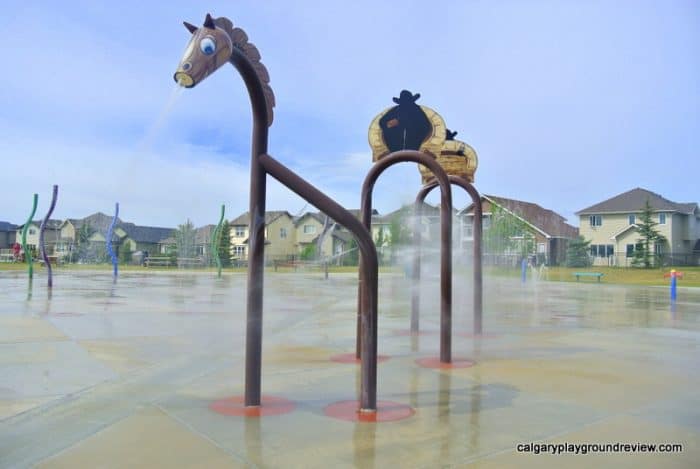 Where to Eat with Kids in High River
Whistle Stop Cafe
406 1 St SW http://www.whistlestopcafe.ca/
The Whistle Stop Cafe is inside an old train dining car located right next to the Museum of the Highwood – the old train station.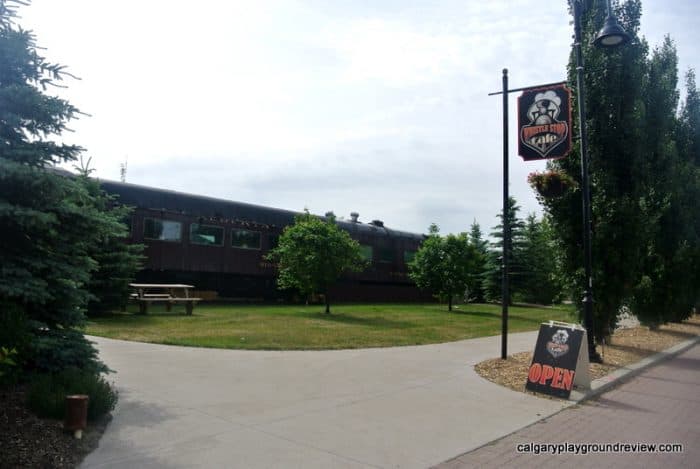 The best part of course is eating inside a train dining car. We didn't make to the Whistle Stop Cafe on our visit but a friend of mine wrote about it for Calgary Playground Review a few years ago and she said the portions were large, the waitress was friendly and the restaurant was very welcoming to kids.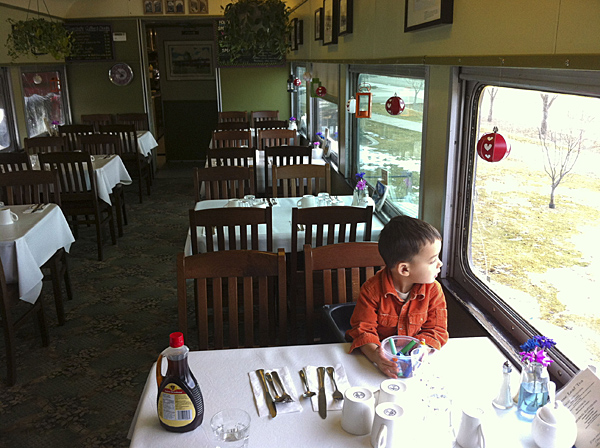 (photo credit: Cielia Hatch)
Evelyn's Memory Lane Diner
118 – 4 AVE SW (no parking on that street) http://www.mlcafe.ca/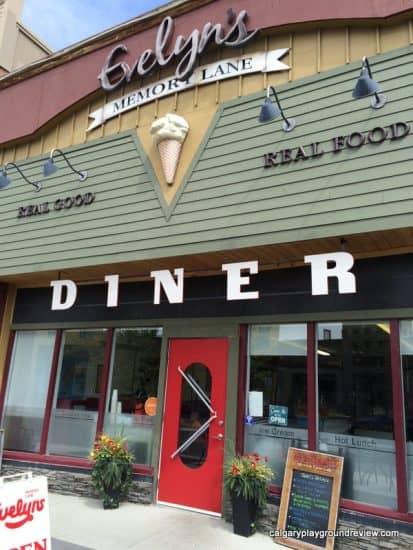 You can find the store front for Maggie's Diner from Heatland in High River but you can't actually eat there. Don't worry though, just one street over you'll find Evelyn's Memory Lane Diner.
The restaurant has classic diner styling but the food is excellent. Even the bread is made in house and things as simple as a grilled cheese sandwich will keep you thinking about the food for days afterwards. They also have a great dessert counter and ice cream made in house.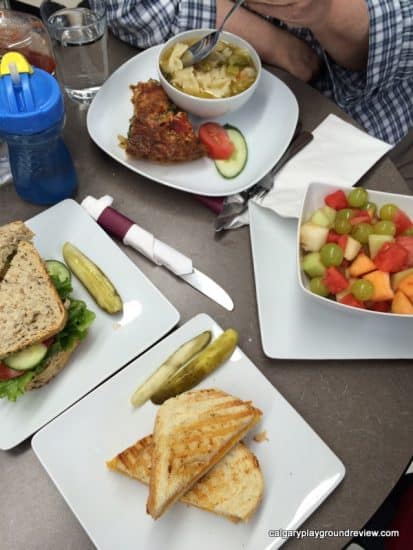 Hitchin Post Drive-in
100 12 Ave SE  
The Hitchin Post is similar to Peter's Drive-in. The menu is a bit more diverse, the service is a bit slower but the lines tend not to be as long either.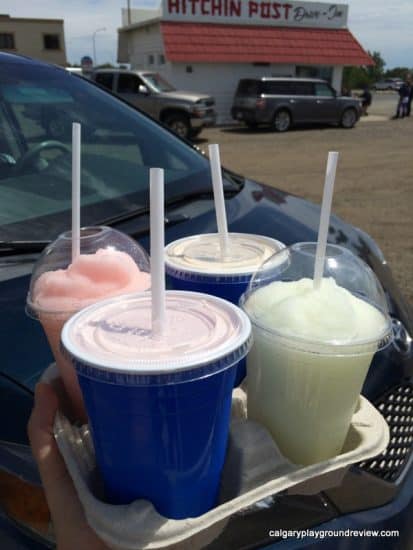 Sheena's Sweets and Such – Small Things Baby and More
1204 16 St SE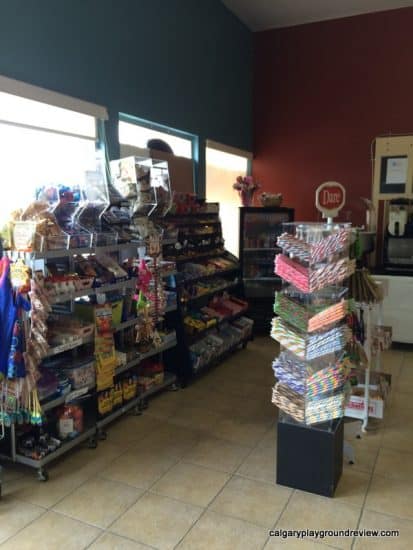 We passed Sheena's Sweets and Such on the way to our hotel. Since our family seems to associate road trips with candy, we stopped in to get some for the drive home.
The kids picked their candy out with their Nana (who said yes way more times than I would have!) while I checked out Small Things Baby and More which shares the space. They had a pretty good selection and I picked up some Lil Jo's leather shoes that I had been wanting to get for my littlest.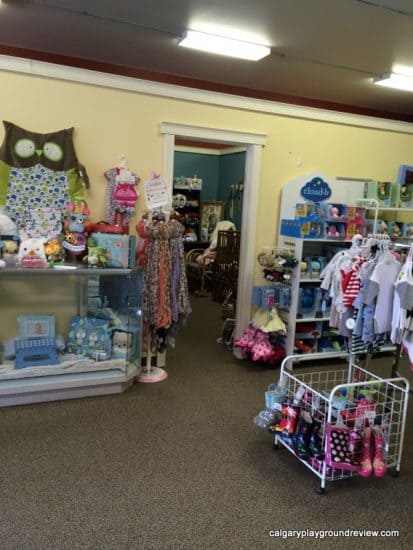 Other Attractions
Sheppard Family Park
12th Ave. and 5th St in High River
The 13.6 Acre land that is now Sheppard Family Park was donated to the people of High River in 1995. The park celebrates High River history largely from the 1880s to 1920s.
At the park you can see Ruth's Cabin and garden, Little Bow School House, MacDougall House and Munroe Barn. They also have a picnic area and playground. Admission is free but donations are appreciated.
Located at the Agricultural Grounds – Highway 2A and 543 north of High River, AB
Located just North of High River the High River Agricultural Museum restored tractors and farm implements, vintage Ford cars, old gasoline advertising and automotive signs. Admission by donation.
June 23 – 26, 2016
Looking for the fun of a rodeo but find the Calgary Stampede overwhelming? There are many other options in small cities including High River's Guy Weadick Days. You can enjoy pro rodeo, chuckwagon races, concerts and rodeo dance.
They also have a Family Zone including: wagon rides, petting zoo, bouncy castles, farmers markets, food trucks and a tractor museum. The Family Zone is included with your Rodeo or Chuckwagon tickets ($18) or $5 per adult.
Where We Stayed
We stayed at the Ramada High River for the night. They had rooms with 3 double beds which was perfect for our family. The staff was friendly and attentive.
The free breakfast buffet was great and in addition to the french toast, sausages and waffles they had lots of cereal choices. Later in the day they have free popcorn by the lobby. We had an awesome time at the pool which even has a waterslide!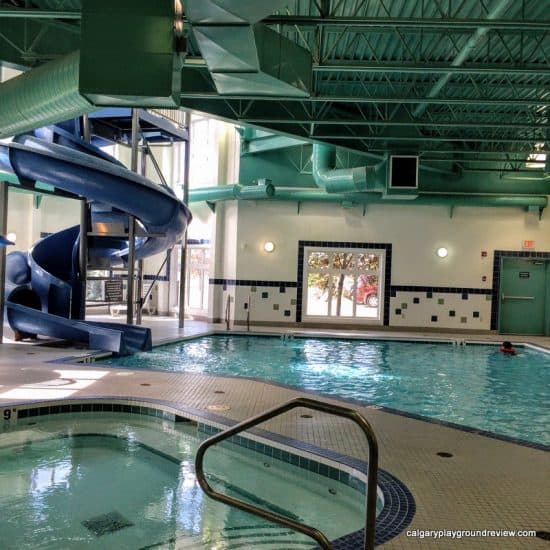 Disclosure: This post was not sponsored or compensated in any way. Although my mom did treat us, so there is that.
Please Note: 
We do our best to ensure the information on Calgary Playground Review is accurate, however information and events are subject to change. Please contact the organizations directly to avoid disappointment.
Can you help make this article better?
If you have noticed an error, have additional information or would like to share a comment you can:
E-mail us at calgaryplaygroundreview@gmail.com
Find us on Facebook: CalgaryPlaygroundReview
Find us on Instagram: YYCdana
Tweet us: YYCdana
We are not affiliated with any venues, attractions or organizations. Please message them directly if you have questions or concerns.