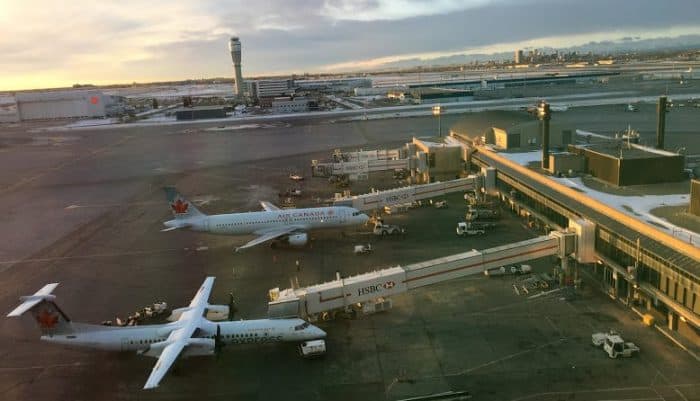 Community
:
Airport –
2000 Airport Rd. N.E.
Cost:

Free but you have to pay for parking unless you are dropped off or take the bus. I would suggest parking in long term parking. It is
$10 per hour to a maximum of $28.
Food Services: full service restaurants, food court, coffee shops.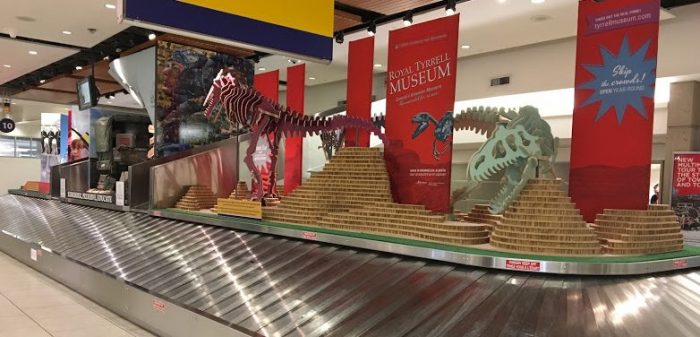 The airport is probably not the first place you think of going when you are looking for an indoor play area. But there is a surprising amount of things for kids at the airport. There's a lot of different displays that are really well done by places like the zoo and the Royal Tyrrell Museum if you take a walk around the baggage carousels on the arrivals level.
Of course the best thing is the airplanes which you can even see right out the large windows at the 2nd floor play area and inside the Spaceport. The play areas themselves have never been very crowded when we've been there even on the weekends.
The Spaceport provides another play area for little kids and a lot of interesting material for older kids (and adults) interested in NASA space programs, especially since it's free!
The airport isn't the cheapest place to park, but it's great for a change of scene over the winter when you just can't bear going to the mall play area again.
Domestic Terminal Departures Level (2nd Floor) Play Area 
Domestic Terminal Departures Level
Age Range: There is a section for kids 3-5 and a section for kids 5-12.
Play Area Features: Airport theme- Large climbing structure, TV, airplane cockpit, control tower with small slide.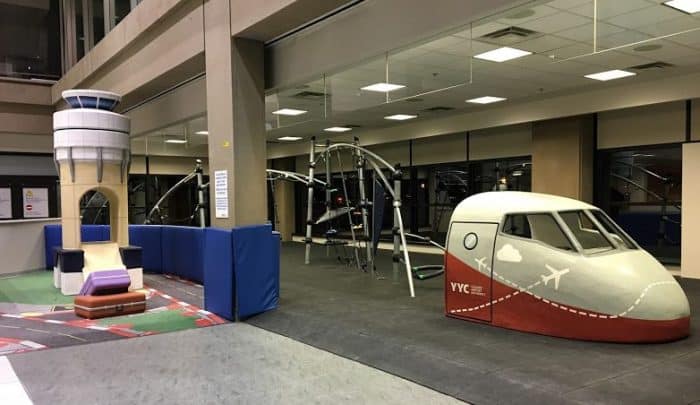 Domestic Terminal Arrivals Level (1st Floor) Play Area 
Age Range: Suggested for ages 3-5.
Play Area Features: Calgary Theme – tunnels and small steps. Very cute but best for small kids.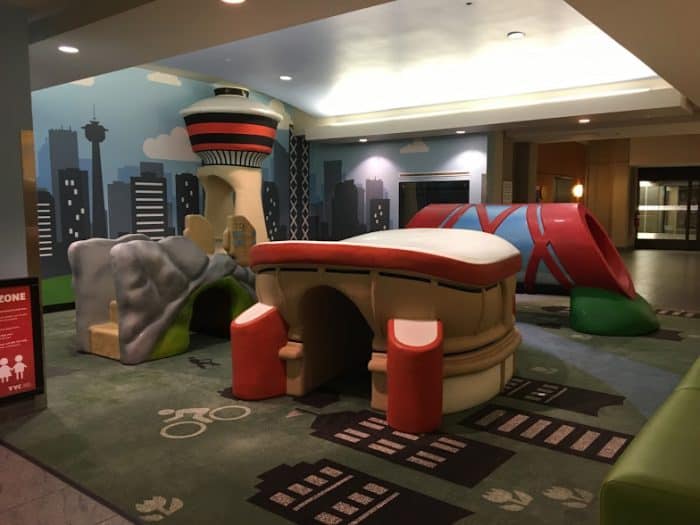 Arrival Level (1st Floor) Play Area
Age Range: Suggested for ages 3-5.
Play Area Features: Two dinosaur climbers. Best for small kids for a short period of time.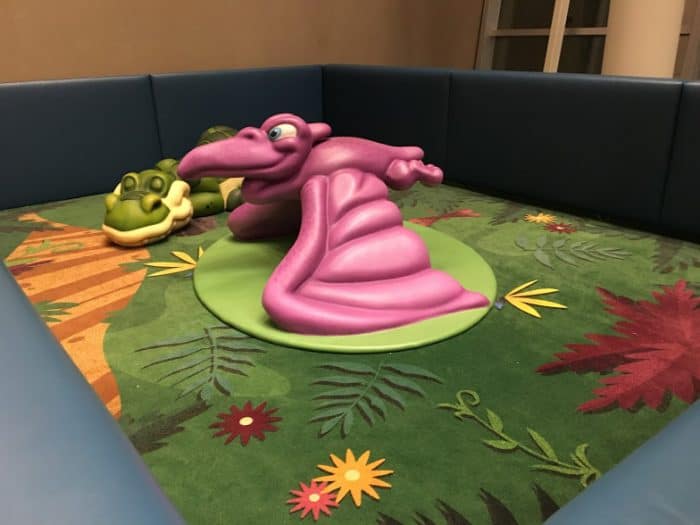 Spaceport (3rd floor by the food court) Calgary SpacePort 

Age Range: All ages.
Features: Toddler play area with space themed panels and video game stations; various hands on exhibits and artifacts on display.