3688 48 Ave. N.E. (access from 48 Ave.)  map
Parking: There is free parking at the back of the park.
Gordie's Review
(15 months old) – Running around this playground was great fun! The roller slide was kind of scary.
Age Range: Aimed at accessibility for people with disabilities.
Ground Cover: Recycled tire.
Features: One medium sized play structure with a roller slide and two low ramps; a Gazebo; Sway Fun; Large accessible swing.
Shade:  Gazebo provides some shade.
Surrounding Park Area: Family picnic area nearby with a fire pit and cooking stations; Accessible Atheletic Facilities(basesball, track); Tennis courts; Basketball courts.
Seating: 2 benches, many picnic tables nearby.
Accessibility: Most things available at the ground level, wheel chair access throughout the playground.


Overall assessment: This playground does not seem to be particularly well used. It's very isolated with no neighborhood access. I do know that it is accessed by day programs of adults with disabilities so it at least gets some use. The quiet can have an appeal as Gordie was able to have the run of the place and a lot more freedom than he would have been able to at a larger or busier playground. This probably would not be large enough to entertain a school aged child for long. It has nice accessibility for toddlers if this is close to where you live. Unfortunately a few of the pieces of equipment have suffered from sand/wind damage and the 'telephone' and viewer no longer work. The gears and sway fun seem to be stiff. I would be interested to hear the experience with this playground of someone who had a child with a disability.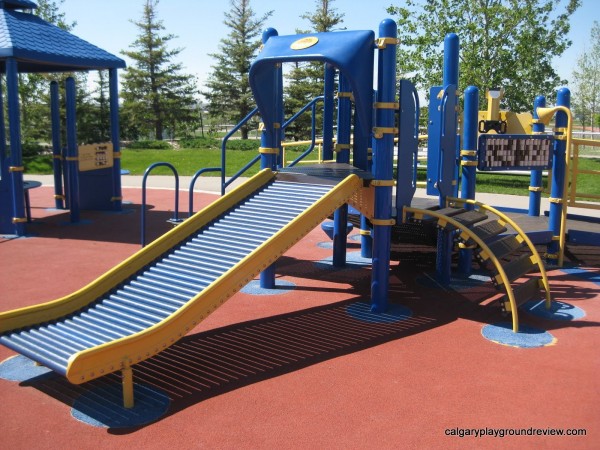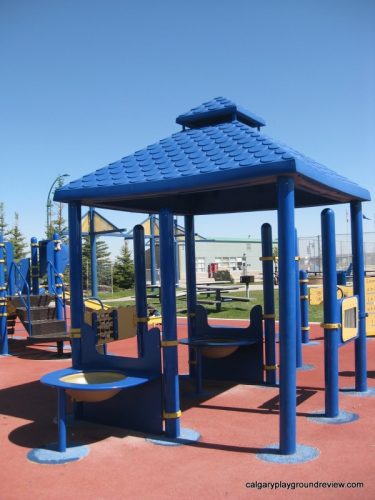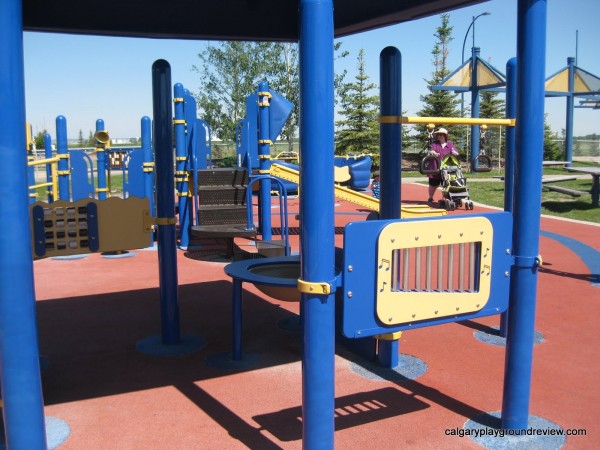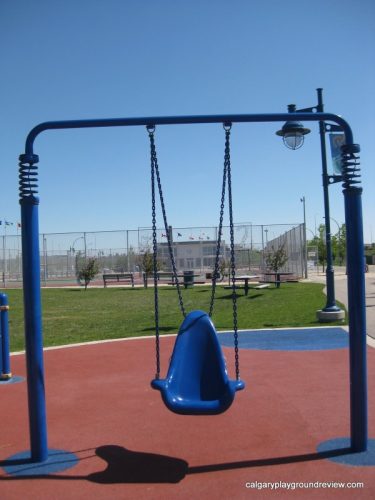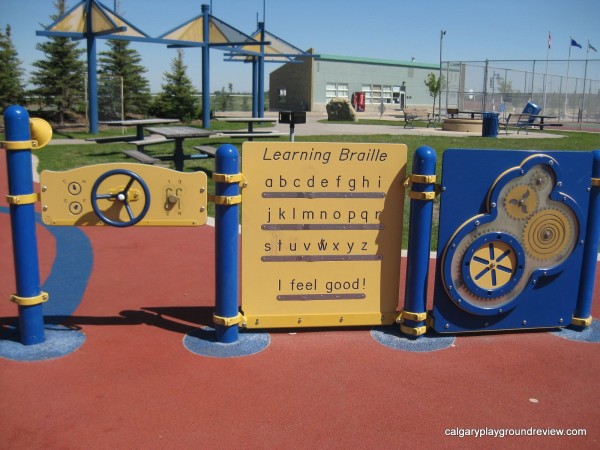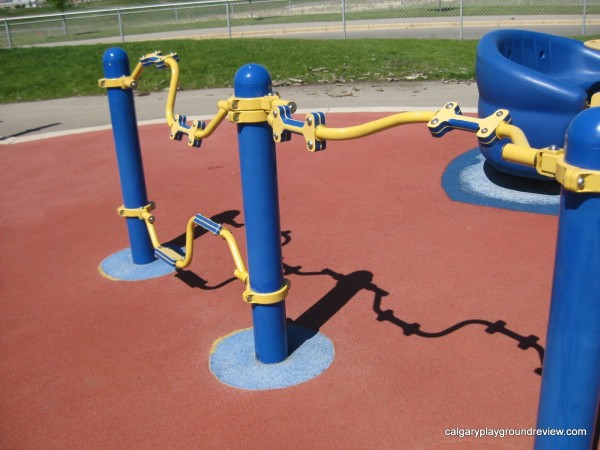 Have you been to this playground? Have a suggestion for a playground review? Would you like to write a guest review? Write your thoughts in the comments.