Note: This is a school playground. You may be asked to leave during school hours.
Location map
Community: Capitol Hill – 22nd Ave and 18th St. NW
Parking: free street parking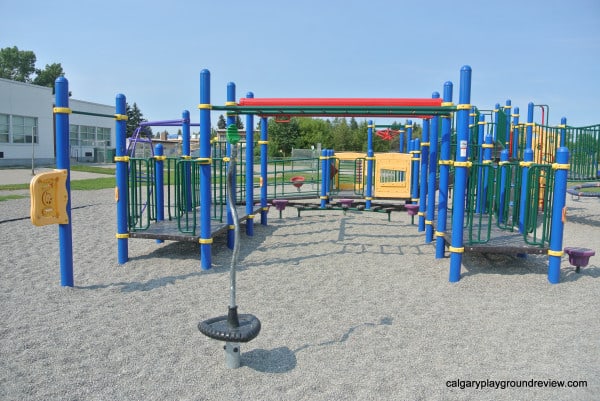 Gordie's Review (4.5 years old) – "I liked the purple slide"
Nicky's Review (17 months old) – "whoa, whoa" (she liked being bounced on the wave balance beam)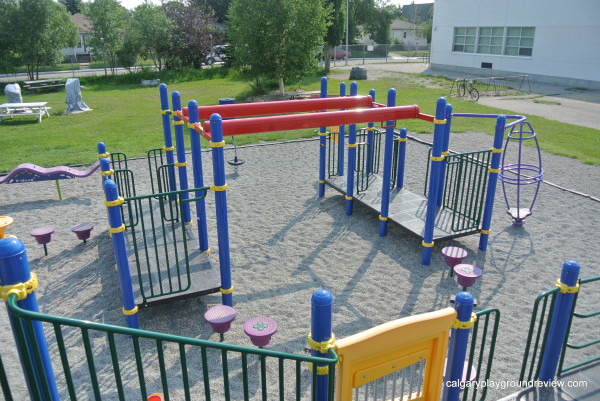 Age Range: 5-12 years
Ground Cover: pea gravel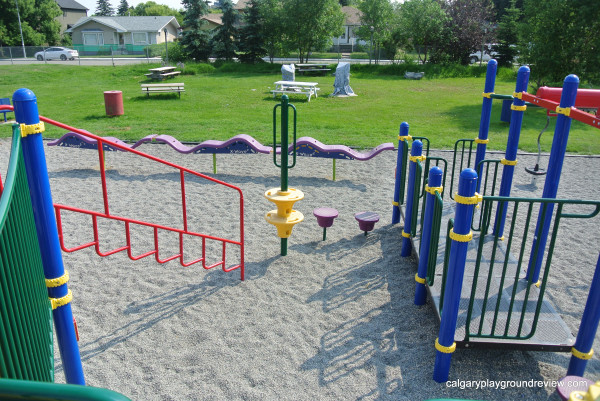 Features: School-aged climber with twisty slide, ramp, wobbly bridge, slide, flying fox, spinner, scavenger hunt; ring spinner; three saucer swings; wave balance beam; standing spinner; bowl spinner
Surrounding Park Area: school and fields
Shade: some shade from the playground itself
Seating: a few picnic tables and benches
Accessibility: None.
Overall assessment: This is a great playground for older kids – there is a lot of opportunities for different kinds of physical challenges, and a wide variety of equipment to spin or swing on too.
Younger kids will still have fun but may need a little more support when playing but will enjoy the ramps, saucer swings and bouncing on the balance beam.