Location map
Community: Parkdale/West Hillhurst – 5th Avenue and 27th St. NW.
Parking: Free Street Parking along 27th St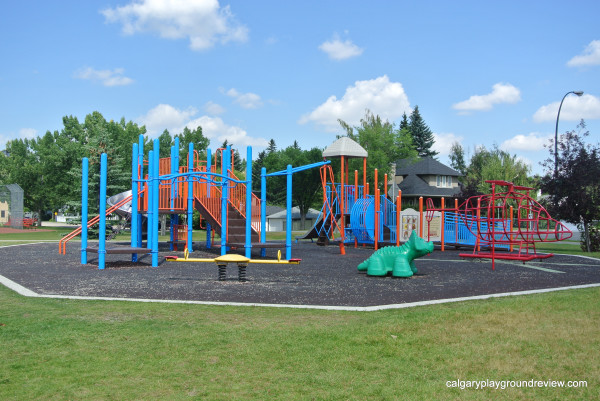 Gordie's Review (15 months old) – Going up the stairs and down the slide was super fun.
Gordie's Review (4.5 years old) – "I like the helicopter"
Nicky's Review (17 months old) – "whee!" (she liked the merry-go-round)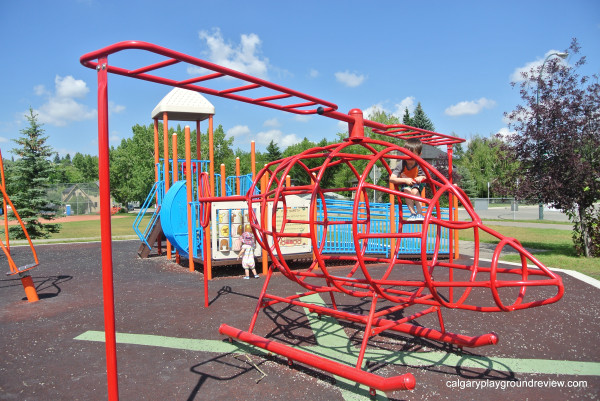 Age Range: Basically any age that would have fun on a playground would have fun here. Different areas for different age levels
Ground Cover: Rubber carpet in the younger kid area; pea gravel by the older play structures and swings.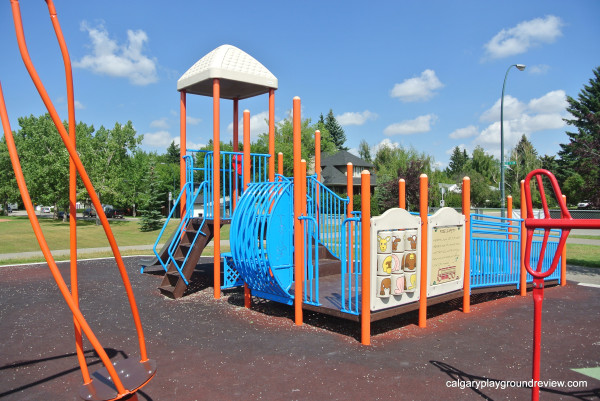 Features: Smaller kid area (2 large playstructures with 2 slides; Helicopter climber; dinosaur climber; teeter-totter), Pea gravel area (climbing structure; large slide; two small spinners; two bouncy structures; merry-go-round; 4 swings (two infant swings).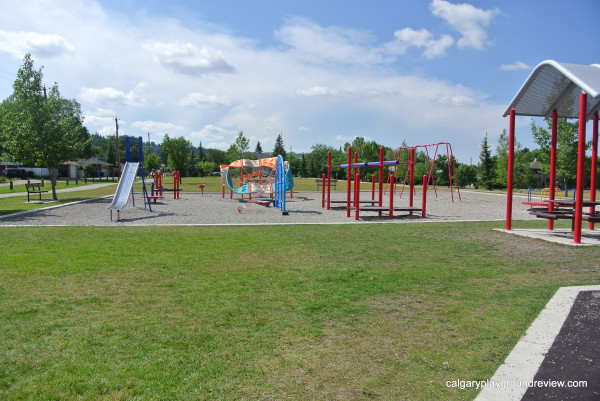 Surrounding Park Area: Large flat grassy area; baseball diamond
Shade: little to none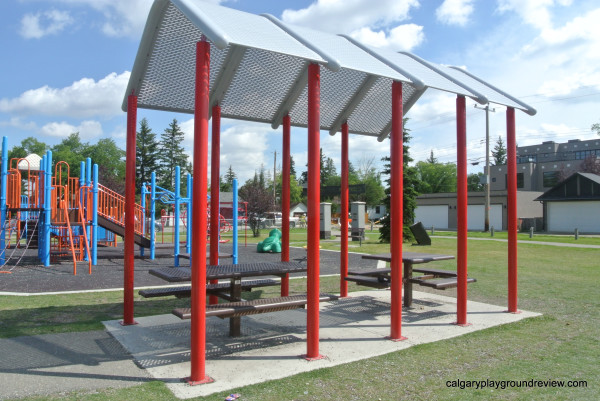 Seating: 2 picnic tables under an awning , 6 benches
Accessibility: great to the park and inside the smaller kid play area. One of the play structures has a ramp so wheel chairs can get to the first level.
Overall assessment: This is a popular playground that is often referred to by name. It's a great playground for children of all ages. Quite big with a lot of variation in the equipment. Worth a 15 minute drive especially if you were going to meet someone. Excellent surface for early walkers or others unstable on their feet.