Location map
Community: Cliff Bungalow (by Mission) – Cliff St and 22nd Ave SW
Parking: Free Street Parking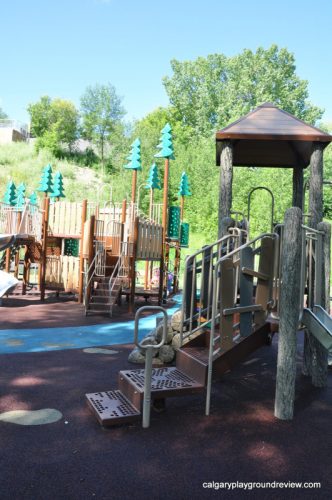 Gordie's Review (10 years old) – "I thought it was pretty nice, in a sense, that you could get from one place to another without touching the ground. And I kind of like doing that stuff. Small but fun. It was good for challenging myself."
Nicky's Review (7 years old) – "I liked the fake rocks and the monkey bars, and the climbing rope and the climbing trees."
Robbie's Review (4 years old) – "I liked everything!"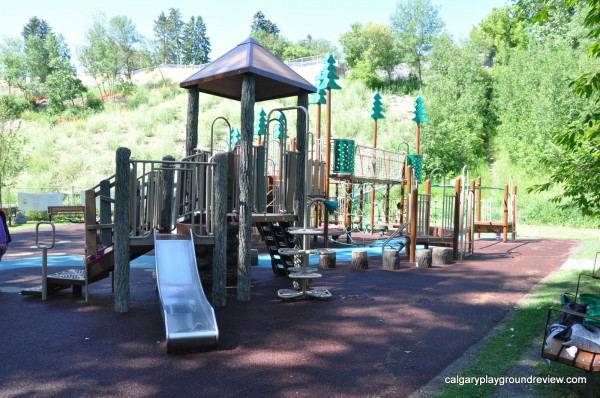 Age Range: All ages.
Ground Cover: Pour in place recycled tire flooring.
Features: School-age climber with catwalk, bridges, twisty slide; preschool climber with slide; 4 seater bouncer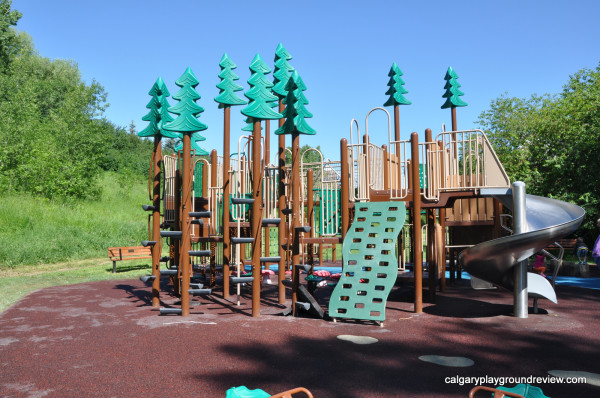 Surrounding Park Area: small park area fenced on two sides, beside the Cliff Bungalow Community Centre
Shade: Shade from mature trees as well as the playground equipment itself.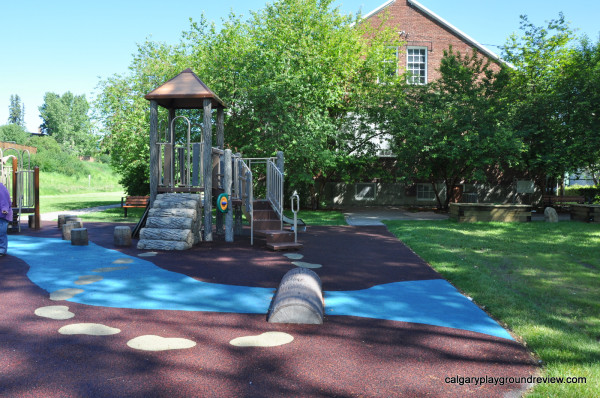 Seating: a few benches.
Accessibility: Accessible flooring throughout. There are no ramps and little that can be accessed from the ground floor, however.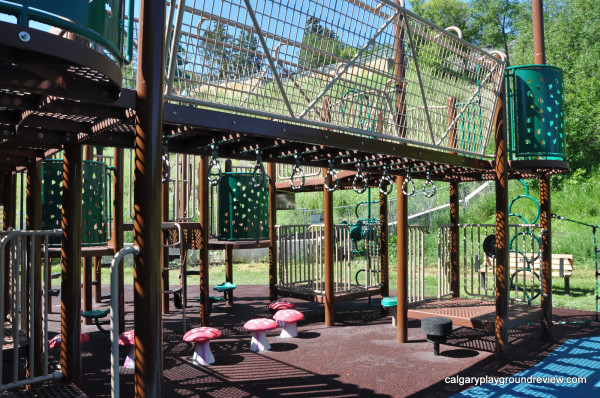 Overall Assessment: This is one of Calgary's prettiest playgrounds with a consistent woodland theme throughout providing a beautiful backdrop for imaginative play. The school age climber is set up in a loop at the top so kids can run all the way around without having to come back down. This would be a great playground for a keep off the ground game (like grounders).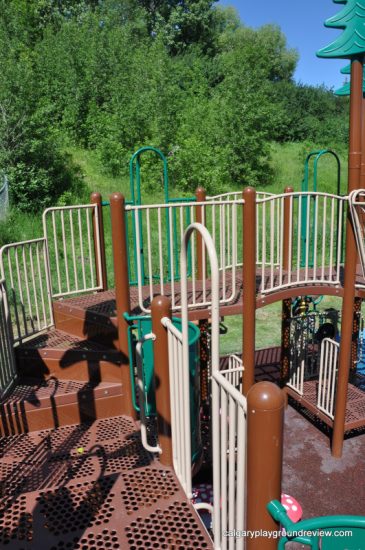 It's also great for little ones with the steps and stools and pour in place recycled tire flooring which makes it easy for them to run from one place to another. This is one of my favorite finds this year – I highly recommend popping down to check it out.