Note: This is a school playground and you may be asked to leave during school hours.
Location   map
Community: Hamptons – 10330 Hamptons Boulevard N.W.
Parking: Free street parking
Nicky's Review (3 years old) "The castle. I didn't like the wind"
Age Range: 2 years-12 years
Ground Cover: pour-in-place recycled tire flooring
Shade: Some shade from the play structure itself.
Features: Castle themed climber with balconies, bridges and twisty slide. 6 swings (2 tire swings). Two smaller climbers. Musical array. 2 dinosaur climbers.
Surrounding Park Area: school fields.
Accessibility: Accessible flooring throughout. There is a ramp to access one of the smaller climbers.
Seating: a few picnic tables and benches.
Overall assessment: With three climbers and swings this playground can accommodate a lot of kids.  Older kids will love the castle themed climber and little kids will love the ease that they can move around the accessible flooring and climbing up and down the ramp.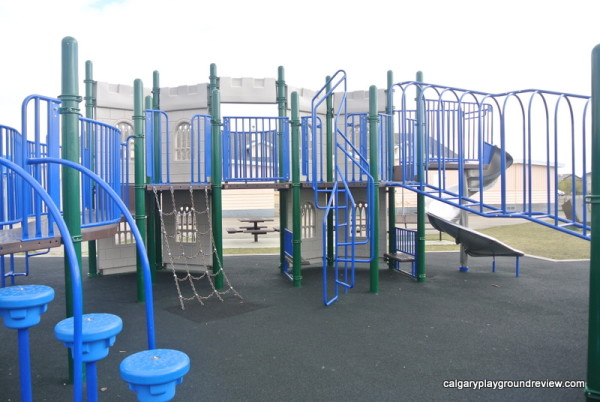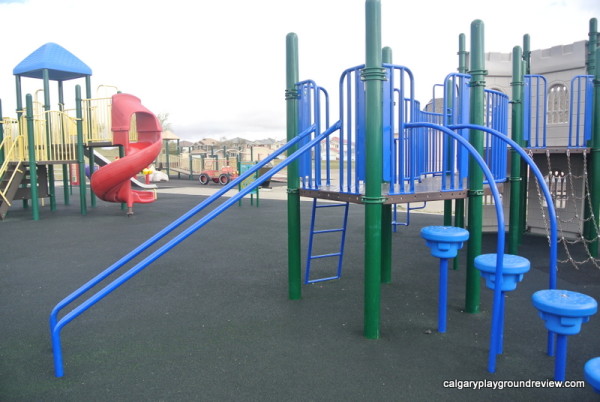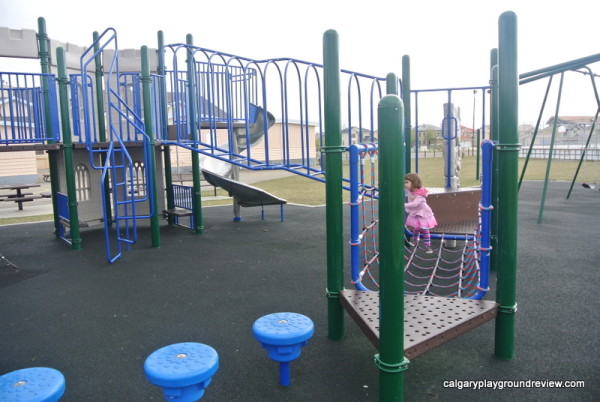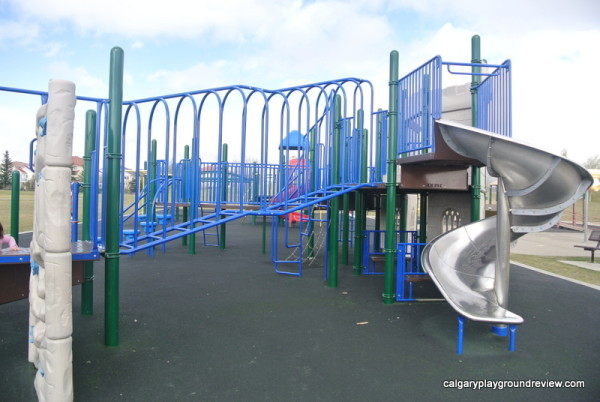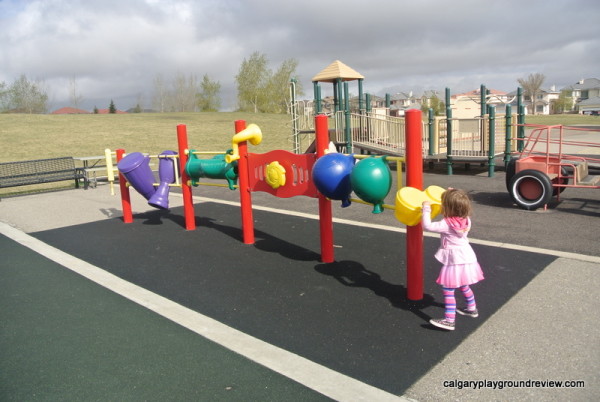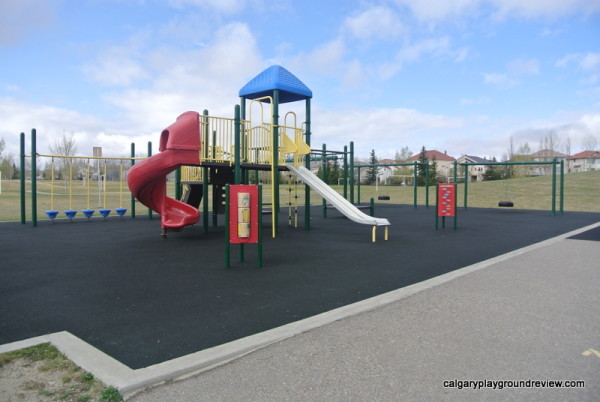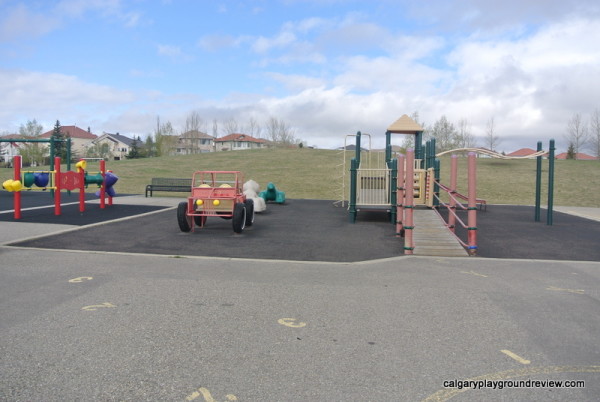 Have you been to this playground? What did you think?