Location map
Community: off Copithrone Road – Harmony – Springbank, AB
(follow the signs to the Harmony show homes – you should be able to see the playground when you are close)
Parking: free street parking
Gordie's Review (7 years old): "I liked how much I could do!"
Nicky's Review (4 years old): "I kind of liked that big slide!"
Robbie's Review (18 months): Liked wandering around.
Age Range: 4-12
Ground Cover: pour-in-place recylcled tire flooring.
Features: 2 house-web climbers, nest swing, 2 spinners, curved balance beam.
Surrounding Park Area: in a new residential area. Park space has some seating and low hills.
Shade: little to none – trees nearby are young
Accessibility: accessible flooring throughout the play area.
Seating: a few benches – a couple of picnic tables under a shelter set back a bit from the playground
Overall assessment: This playground uses different equipment than I have seen elsewhere near Calgary. The web climber has panels on the outside that makes it double as a playhouse which I thought was brilliant. This playground is best for school-aged kids and older preschoolers, however my toddler amused himself happily the whole time we were there. The area will be lovely once it's finished (although the park space looks pretty great already) but be aware of the construction when you go visit.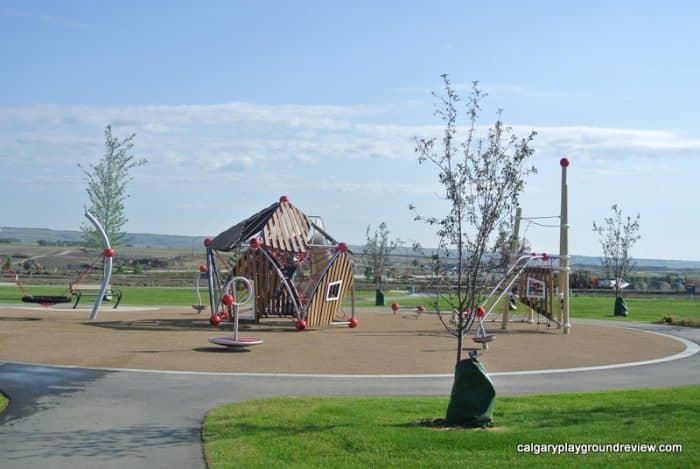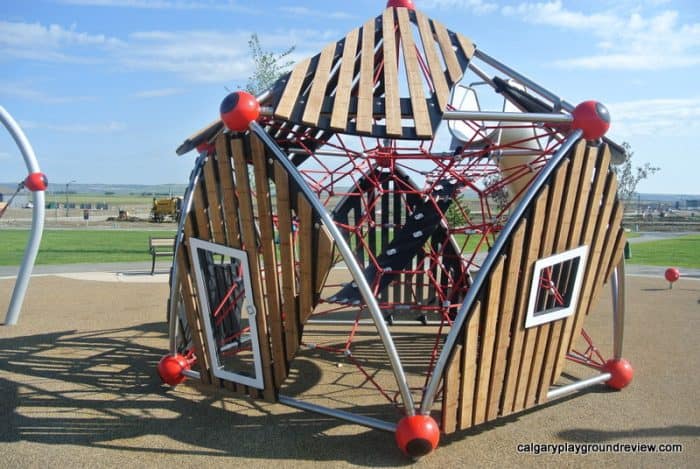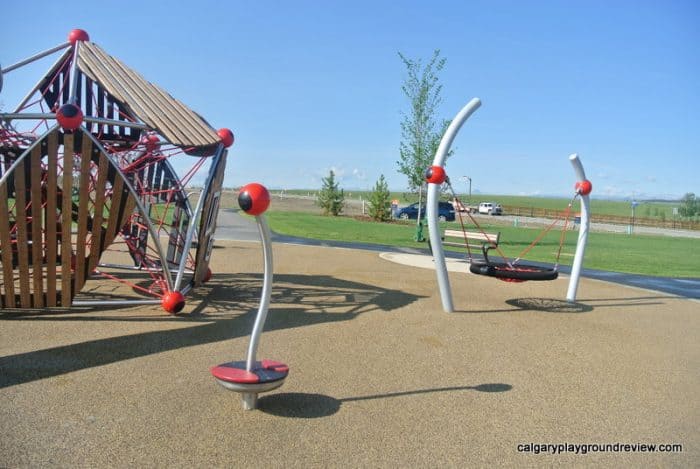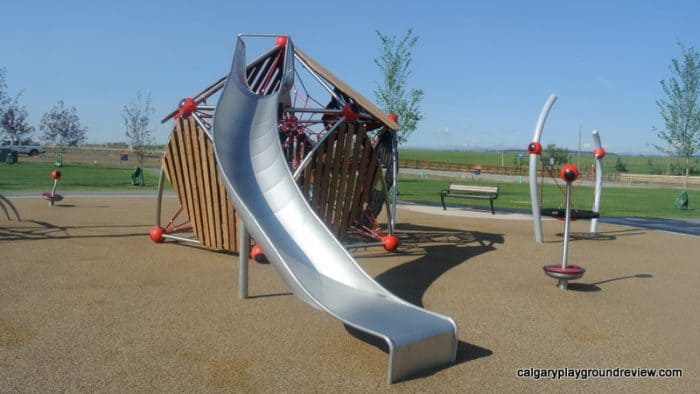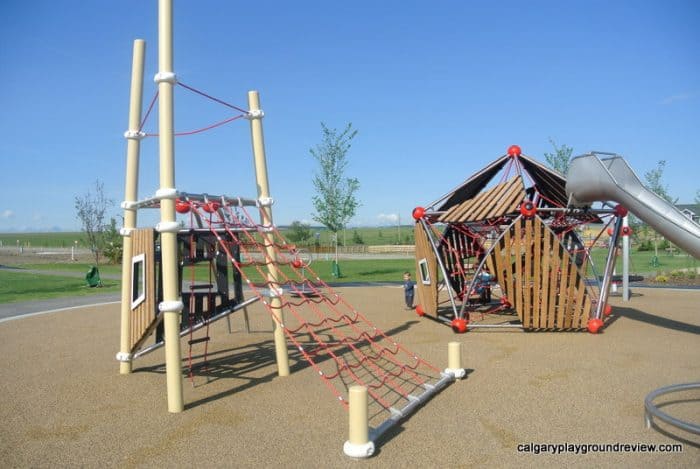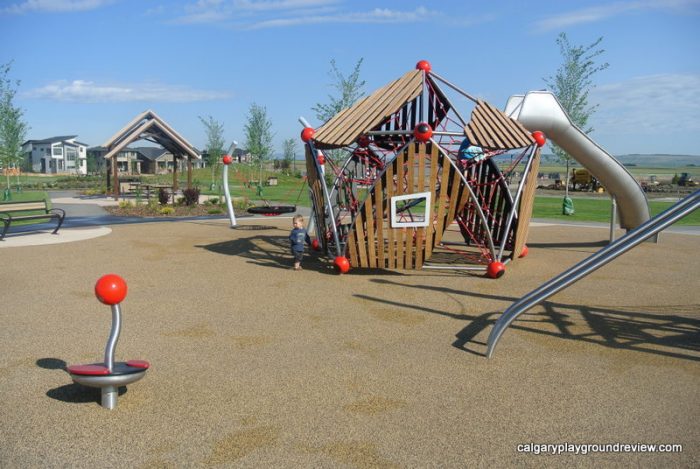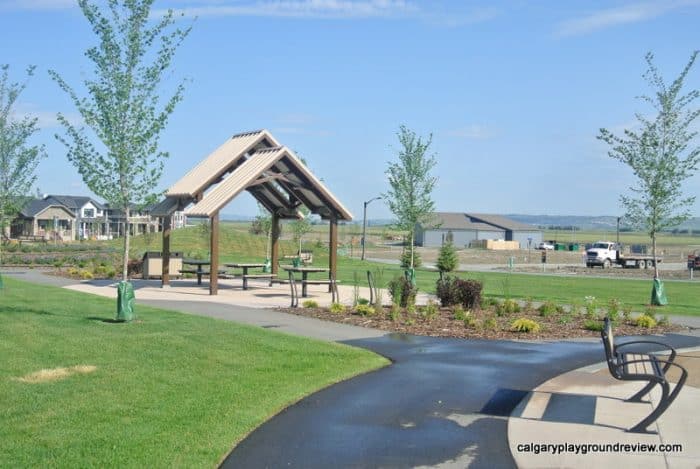 Have you been to this playground? What did you think?