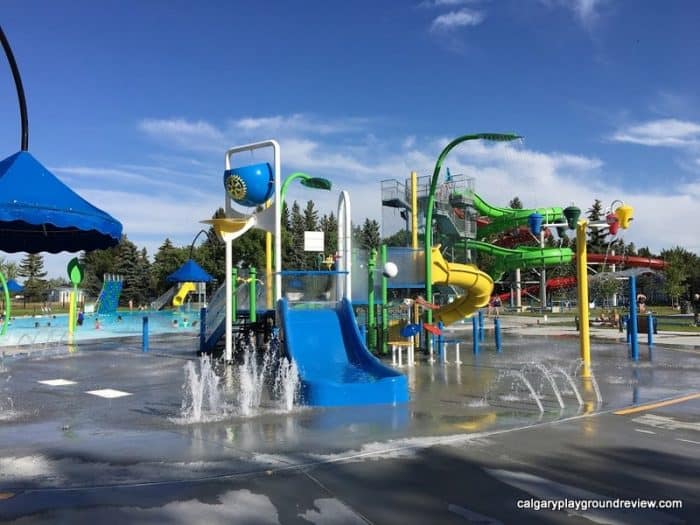 Address:
Henderson Lake Park –  2710 Parkside Drive South, Lethbridge, AB (2 hours south of Calgary)
http://www.lethbridge.ca/Things-To-Do/Aquatics-Pools/Pages/HendersonPool.aspx
Cost: $14.50 for a family day pass. 
Season: Typically open May long weekend until Labour Day weekend. (Extended until September 17, 2017 due to good weather).
Hours: Generally 12-8pm, 1-7pm on statutory holidays.
Sept 5-17th 4pm until sunset (Mon-Thu), Noon until sunset (Fri/Sat/Sun)
(check website to confirm)
Note: Family change rooms are available pool side. You have to go through the regular change rooms to get to them.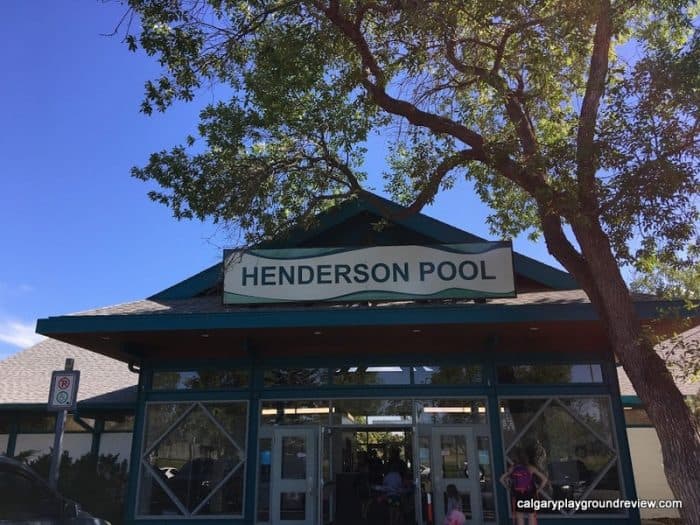 This was our first visit to Lethbridge's Henderson Outdoor Pool and we had an amazing time. It is one of the best water parks near Calgary. It is now neck and neck with the Abbey Centre Outdoor Aquatic Centre in Blackfalds for our favourite pool.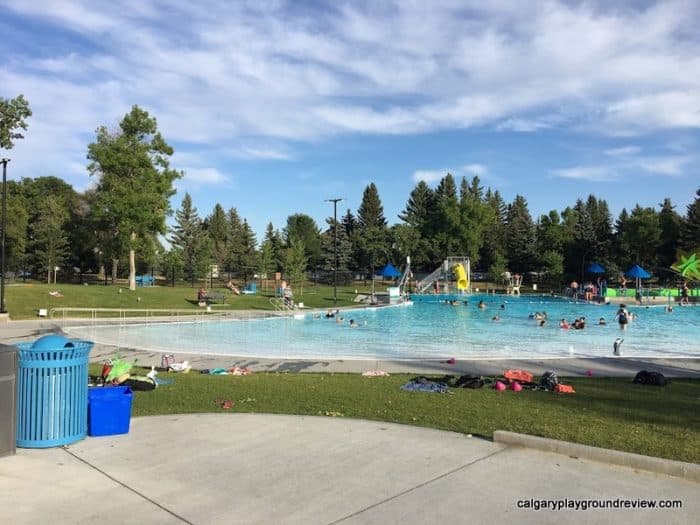 Features:
The pool is built for family fun. There are two water slides – the red is a fast fully enclosed slide and the green is a slower, open topped slide. They pop out into a separate run off rather than into the pool which is nice for kids who don't love getting dunked at the end. My kids really enjoyed the green slide but didn't try the red slide.
There is a spray park with a slides and sprays on the deck.
The main pool has a zero depth entrance and an area spray features. Most of the pool is fairly shallow making it great for playing and for beginner swimmers. There is also a deep section with a driving board, climbing wall and a drop slide (short but very steep and fast).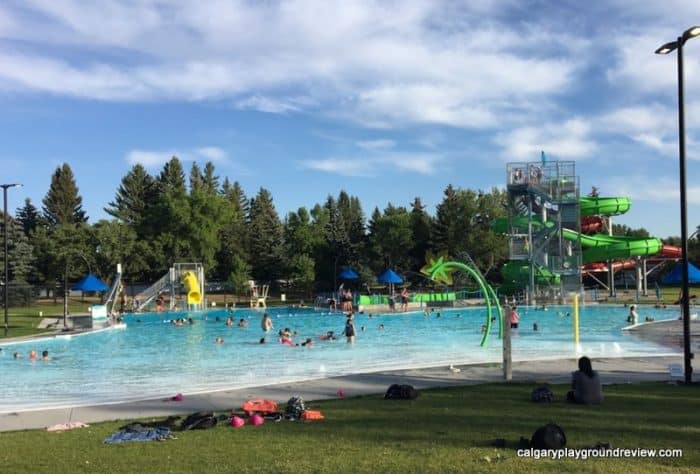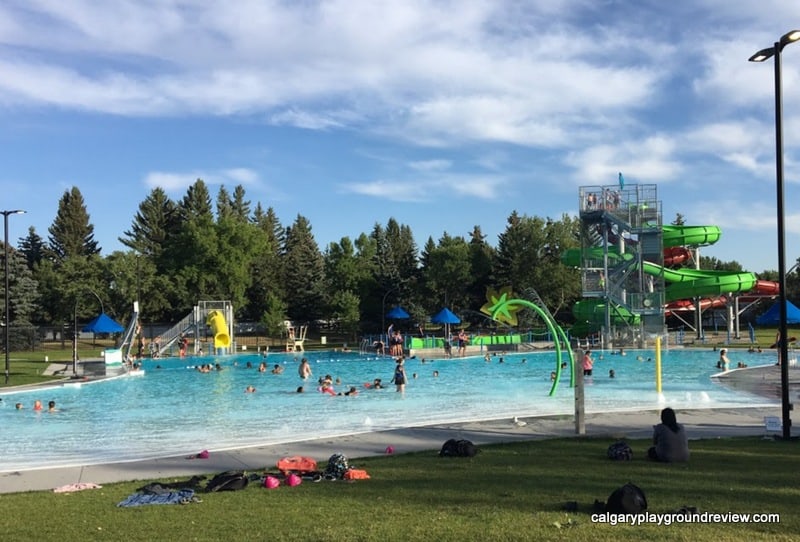 Our review:
We stopped at this pool on our way home from a road trip. We ended up having so much fun that we stayed longer than we intended and got home pretty late but it was totally worth it.  The pool was was perfect for our kids (2, 5 and 8) – it was deep enough so they could try things like jumping into the water, floating and trying to swim, but shallow enough to give them confidence.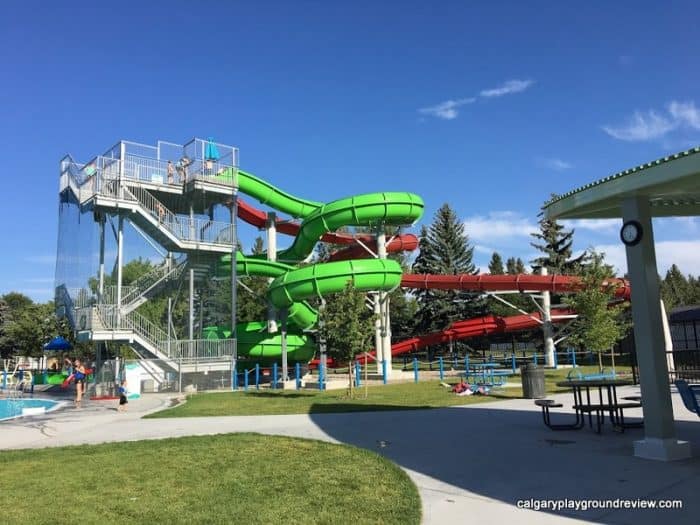 Tips:
Don't forget sunscreen!
Go early as it can get busy and you may have to wait to get in otherwise. If you do end up having to wait, you can prepay so you don't have to wait room opens up. It may be less busy later in the day or on a cooler day.
Family washrooms are available pool side. You have to go through the regular change rooms to access them.
You are allowed to take one of your kids down the water slides with you
There is a concession and eating area pool side with snacks, drinks and meals. You can also bring in your own food to eat there.
The pool is right next to Henderson Lake Accessible Playground and the Nikka Yuko Japanese Garden