Address: Highwood – 11 Holmwood Ave NW
Parking: free street parking
Age Range: 2-12
Ground cover: pea gravel
Features: Large school-age climber with overhead features, slides. tall spinner. seat spinners. 2 saucer swings. Rock and log natural area.
Surrounding park area: school fields. Next to Highwood outdoor pool.
Accessibility: Pathway to the playground. Several options for kids who benefit from vestibular stimulation.
Shade: large mature trees
Seating: a few benches and some large rocks

Overall assessment:
This is a solid school playground with a large play structure with tons of different equipment for kids to test their skills. The trees and natural area give it a little something special compared to your average school playground. It's a great place to visit before or after swimming at the Highwood Outdoor Pool.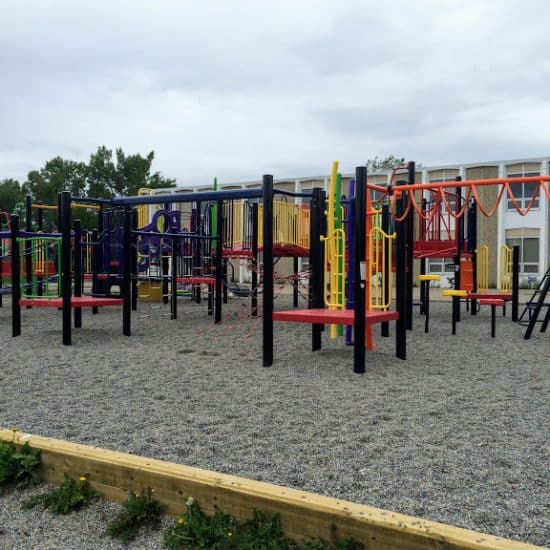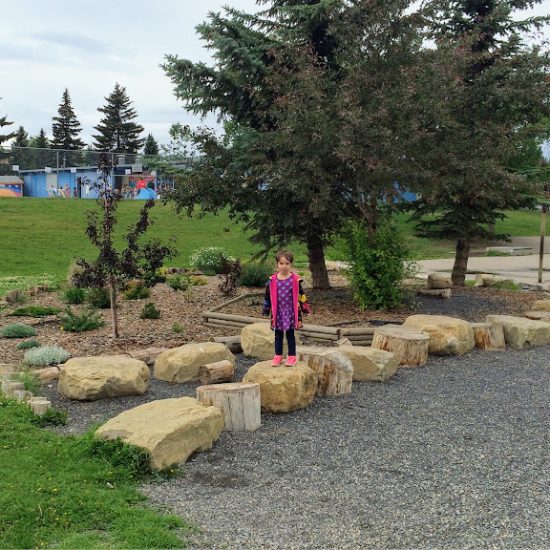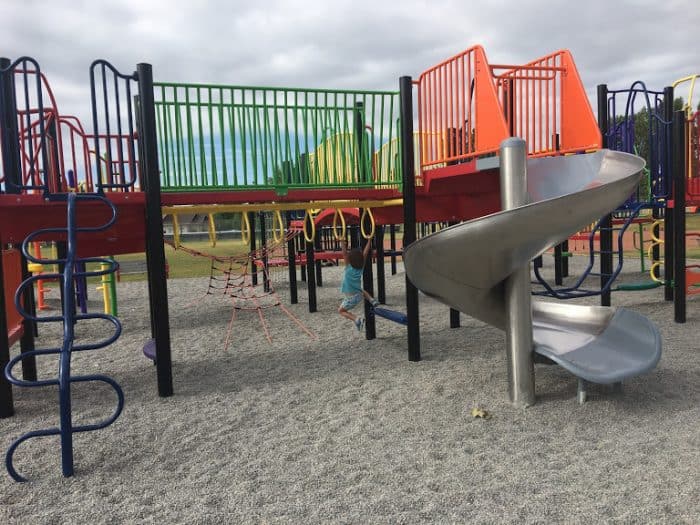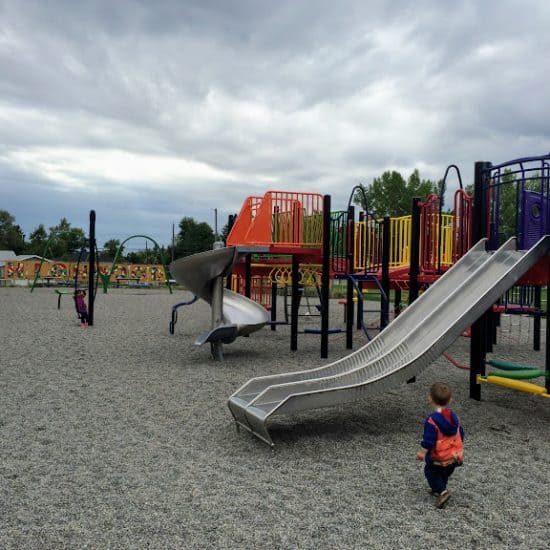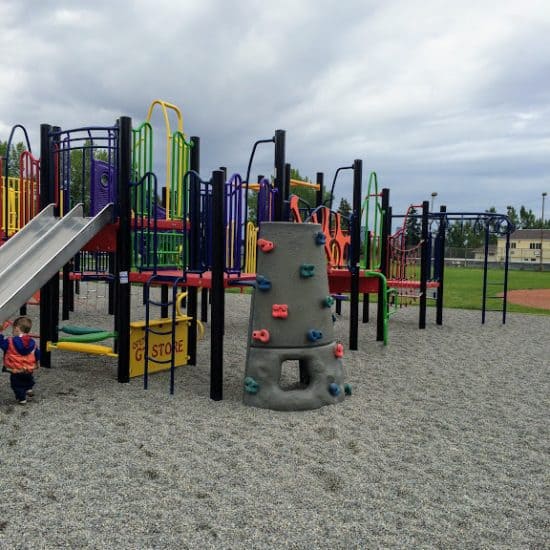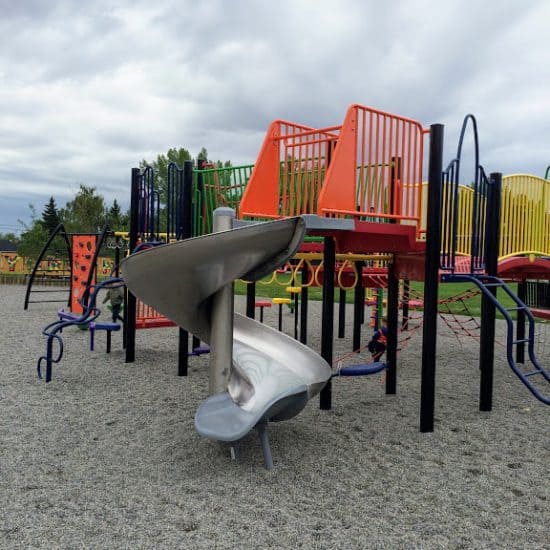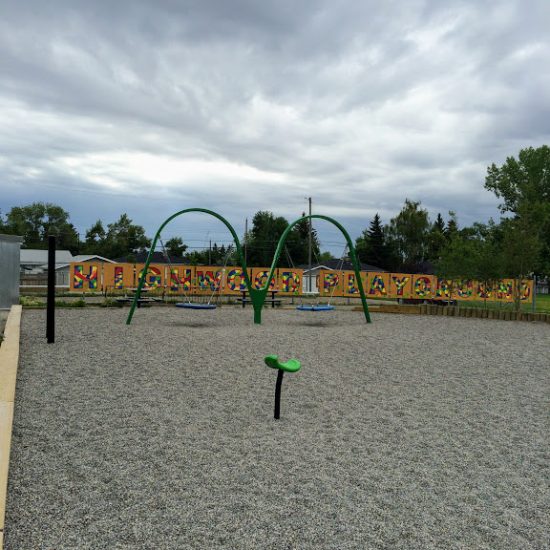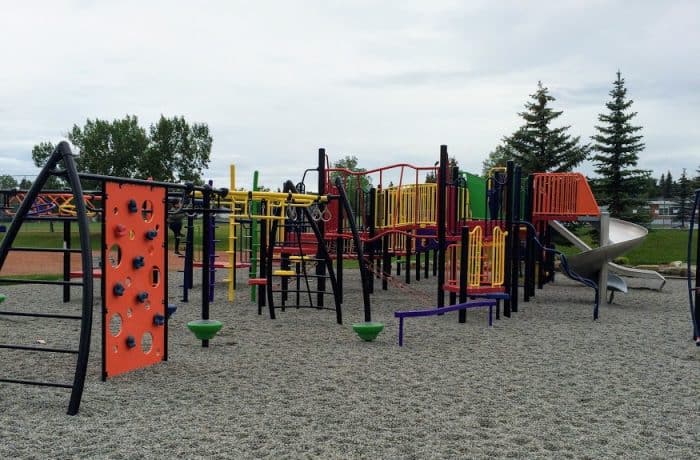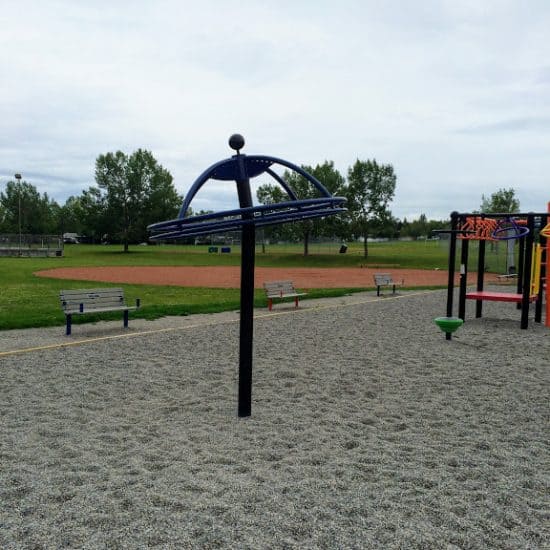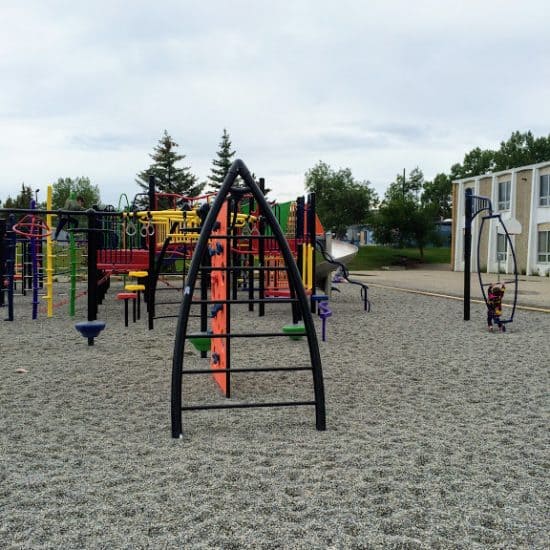 You may also be interested in: