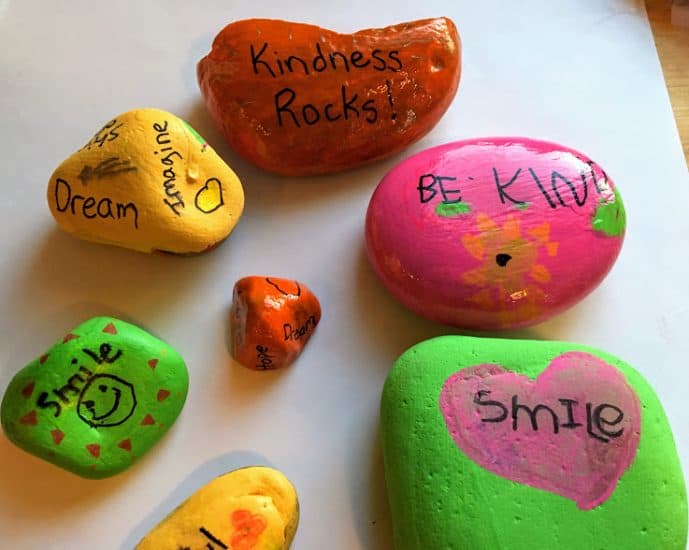 Last summer my kids and I organized a painted rock hide and seek in our neighborhood. The kids loved it and it felt great to help create some community and friendship close to home.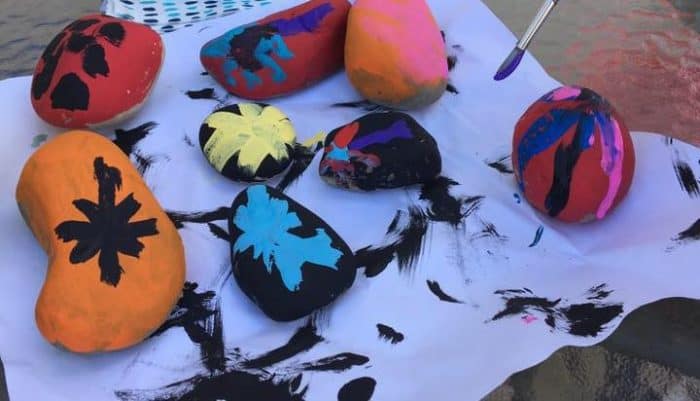 This year we are taking it a step further and creating kindness rocks.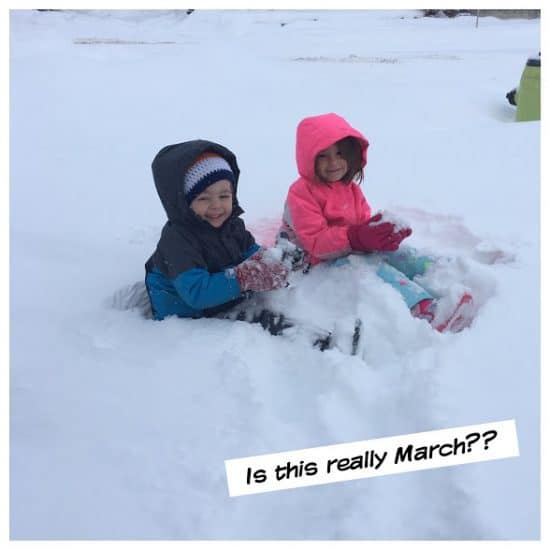 The Winter here in Calgary this year has dragged on and on, so it seems like a perfect time to spread a little sunshine with Kindness Rocks.
How to Make Kindness Rocks
1. Collect your rocks – Find (and wash if needed) some rocks that you would like to paint. Palm sized ones with a flat surface are easiest to write on, but other kinds of shapes can be fun and interesting too.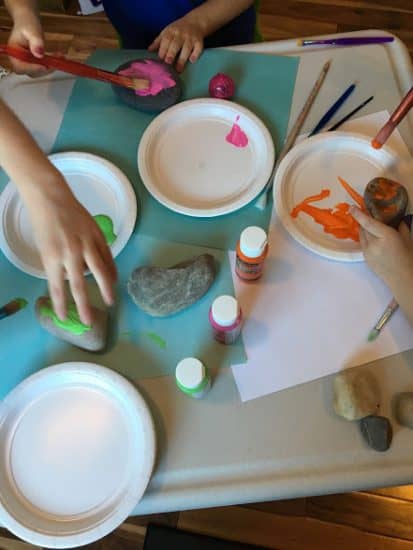 2. Paint – Paint your rocks with non-toxic acrylic paint. Light pastels work best – you may want to
do more than one coat. Doing a white coat first as a primer can help make your colours show up
better. Let dry.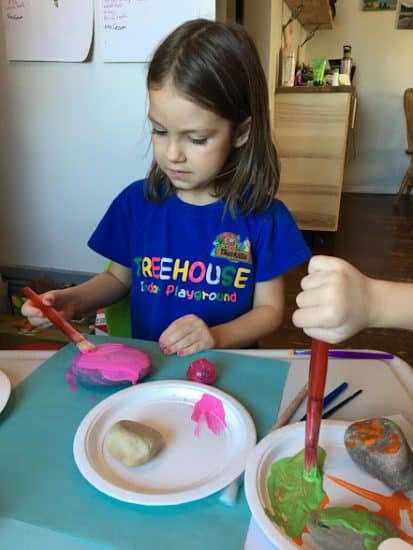 3. Write Kindness Messages – Use sharpie markers to write your kindness messages. Black will show up best.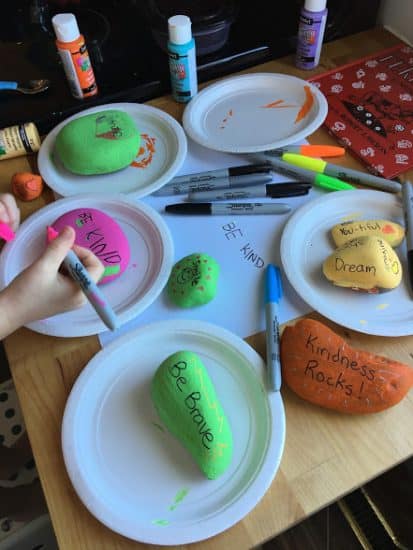 4. Let dry – Let the rocks dry completely. Overnight is best.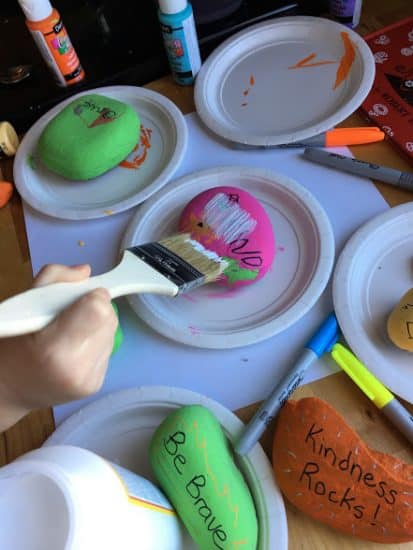 5. Protect your messages – cover your rocks with a non-toxic clear sealant like Mod Podge or an acrylic spray. I found that using the acrylic spray by itself made my words smudge a little (I probably should have left them dry longer) but the Mod Podge worked perfectly. If you find your rock to be a bit tacky you can spray an acrylic spray over top.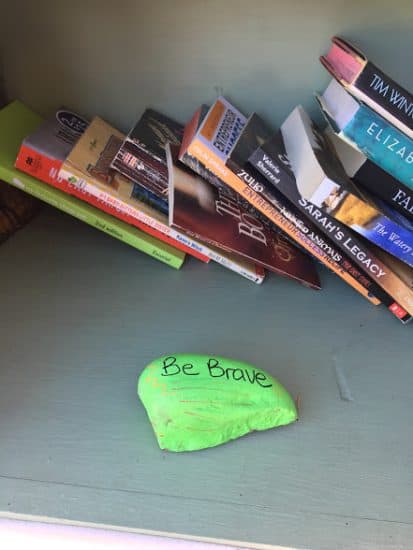 6. Spread Kindness – Leave your rocks around for people to find – parks, outside libraries, playgrounds – anywhere for people to find and feel a little boost in their mood. There is still a lot of snow on the ground here so we had to be a little creative when placing our rocks.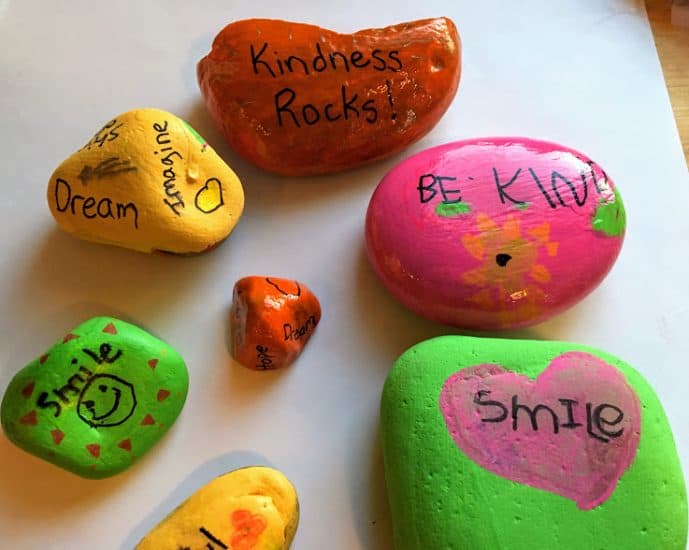 7. Pass it on – Help continue to spread kindness by encouraging your friends, family and neighbours to create their own kindness rocks.
My kids and I really loved doing this project together. They are really excited to think about how people will feel when they find their rocks. Beyond the rocks themselves, it was a great way to talk to my kids about kindness, empathy and how they can make their world a better place.
Please Note: 
We do our best to ensure the information on Calgary Playground Review is accurate, however information and events are subject to change. Please contact the organizations directly to avoid disappointment.
Can you help make this article better?
If you have noticed an error, have additional information or would like to share a comment you can:
E-mail us at calgaryplaygroundreview@gmail.com
Find us on Facebook: CalgaryPlaygroundReview
Find us on Instagram: YYCdana
Tweet us: YYCdana
We are not affiliated with any venues, attractions or organizations. Please message them directly if you have questions or concerns.