Location   map
Community: Kingsland – 80th Avenue between 7th and 5th St. SW.
Parking: Free street parking
Gordie's Review (5 years old) What was the best part? "I liked the digger."
Nicky's Review (2 years old) "slide!"
Age Range: 2 years-8 years
Ground Cover: pea gravel
Shade: shade from large mature trees.
Features:  4 seater-bouncer, digger, dino-bouncer, 2 swings (1 baby) , climber with slides, steps, catwalk, overhead features.
Surrounding Park Area: located on a small park area.
Accessibility: None.
Seating: a few benches and picnic tables.
Overall assessment: This well designed playground was newly built this year. It's located in a lovely little park with large trees making it a shadier playground than most. Although the playground isn't huge, it has a lot of play value.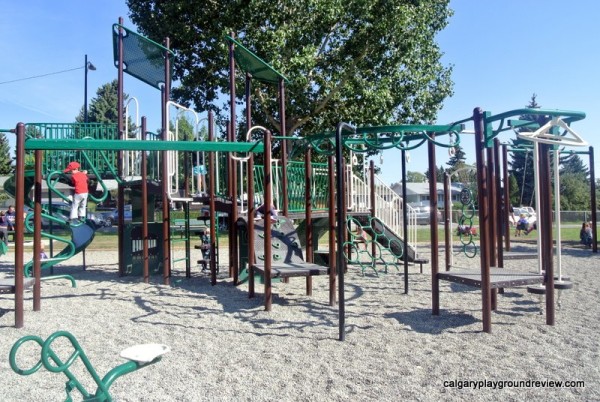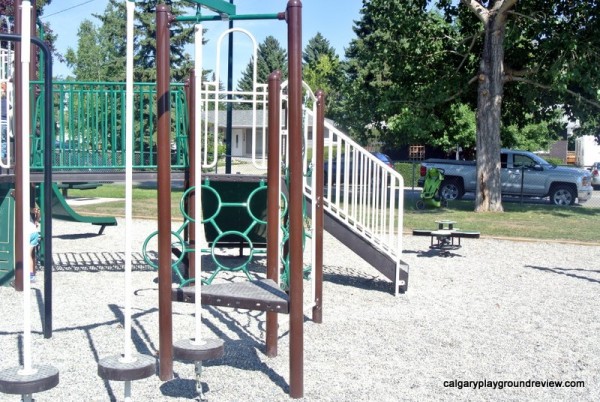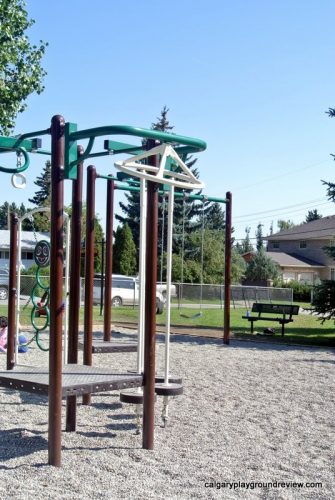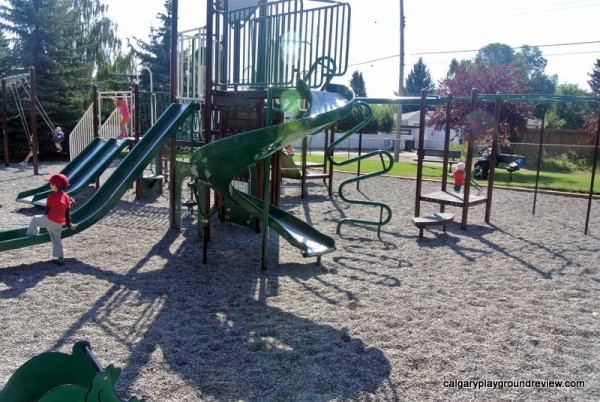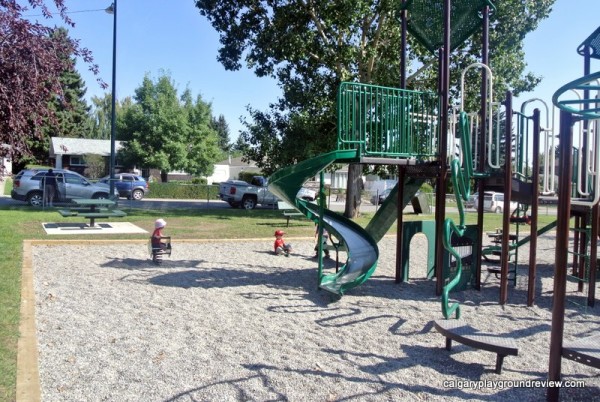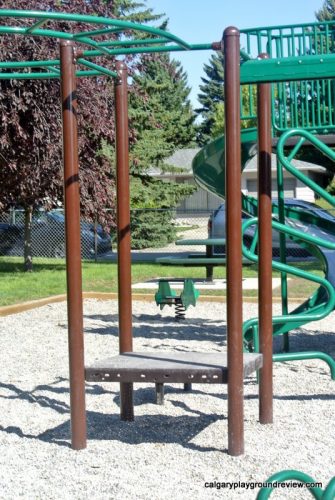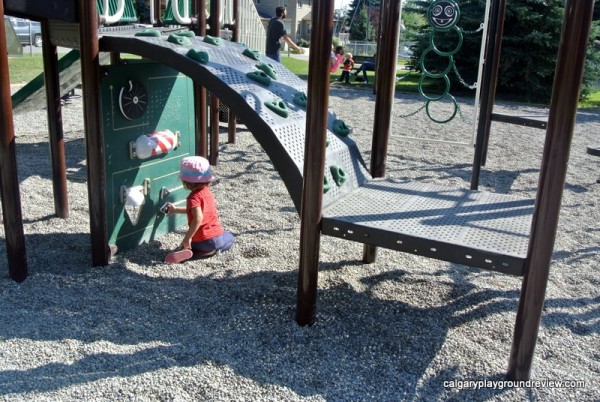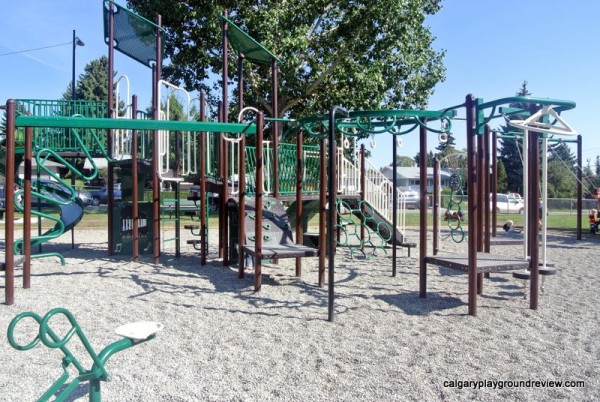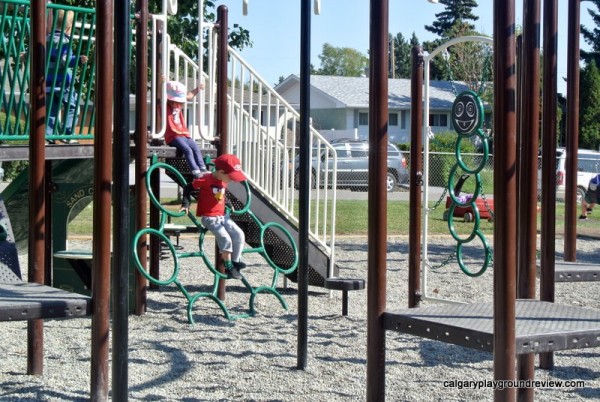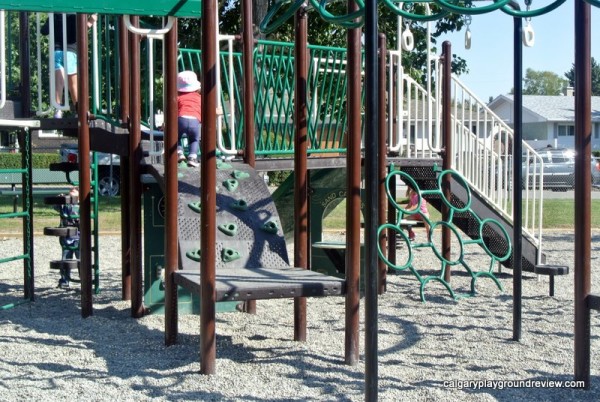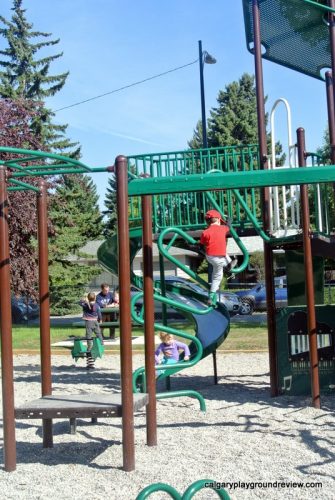 Have you been to this playground? What did you think?