Note: This is a school playground. You may be asked to leave during school hours.
Location   map
Community: West Springs –7970 Wentworth Dr SW
Parking: Free street parking
Gordie's Review (5 years old) "I liked playing with that boy"
Nicky's Review (2 years old) "Run up!" (She liked the ramps)
Age Range: 2 years -12 years
Ground Cover: pea gravel
Shade: Not enough.
Features: Large school-aged climber, with ramps, catwalk, bridges, gazebo, standing spinner and slides. 3 saucer swings, large web spinner.
Surrounding Park Area: School tarmac and grassy fields.
Accessibility: None.
Seating: a few picnic tables and several benches.
Overall assessment: Although this playground is not wheelchair accessible, it has an excellent ramp system great for kids who are a little unsteady on their feet. The playground is large with lots of opportunities for physical challenges for kids of all ages.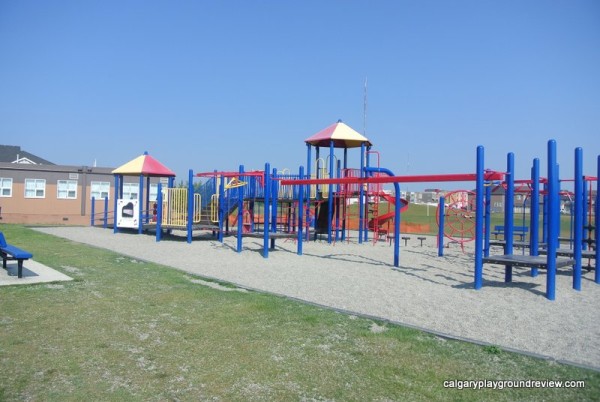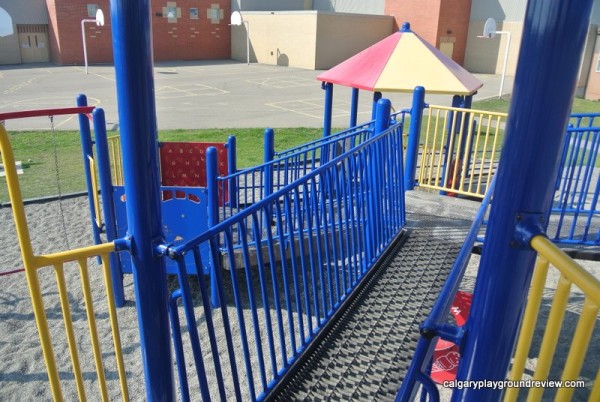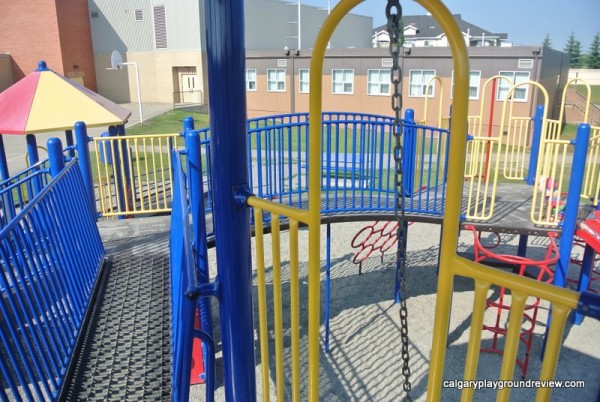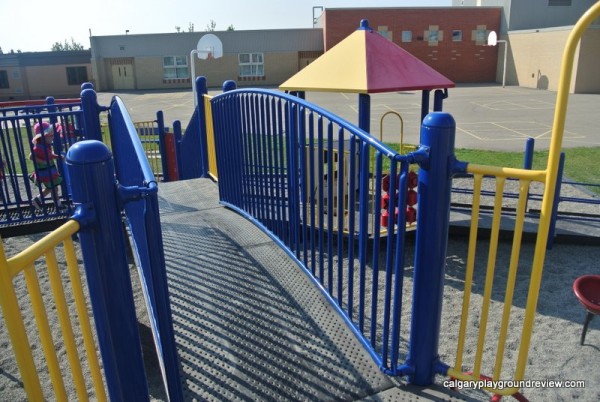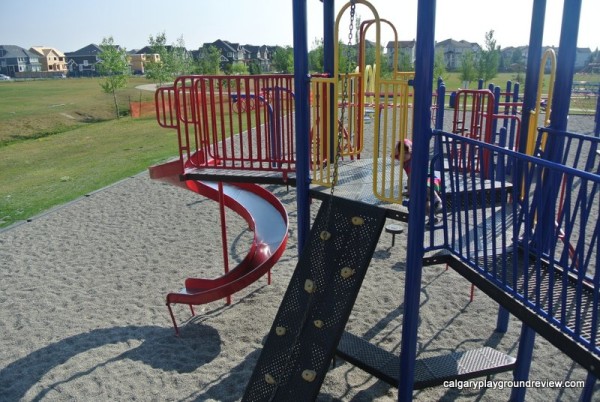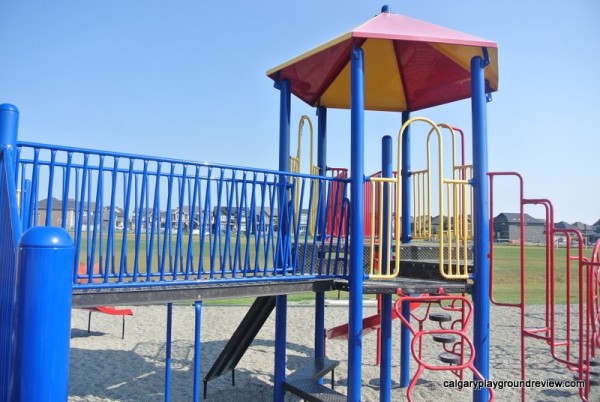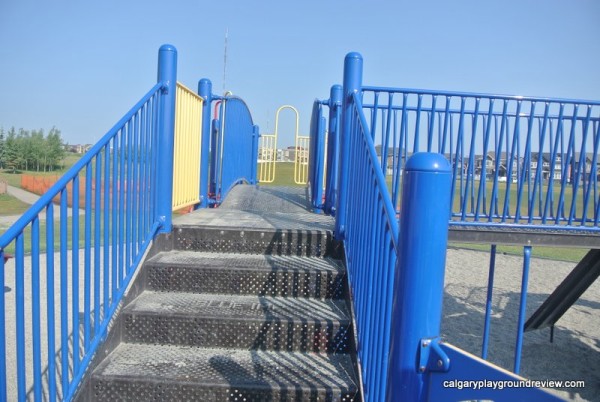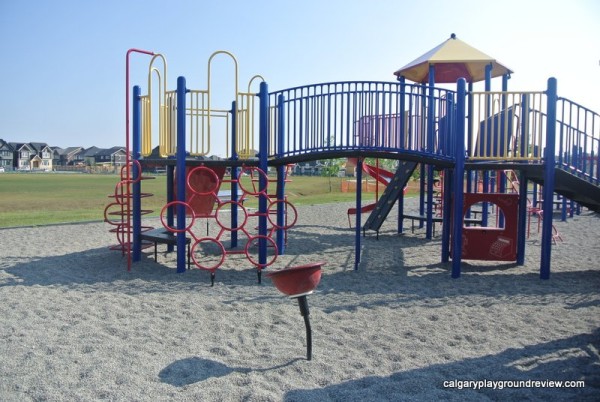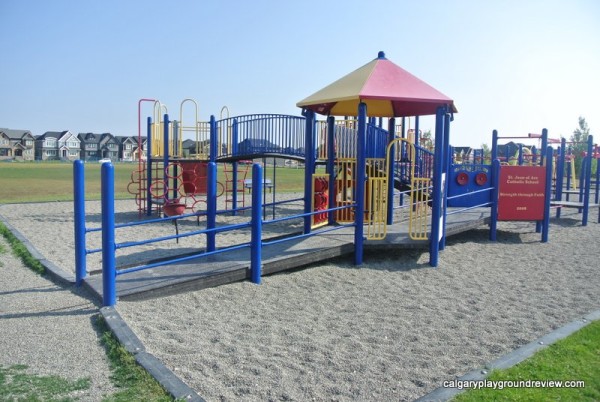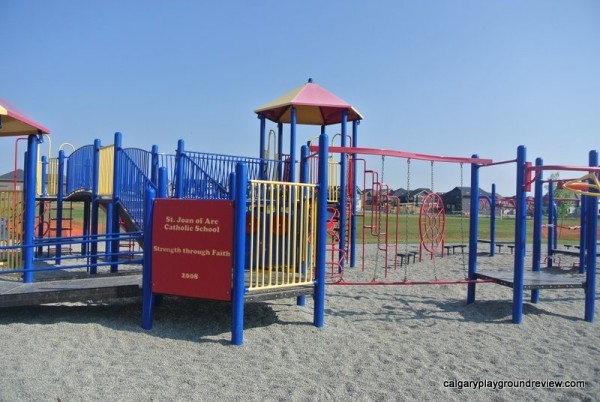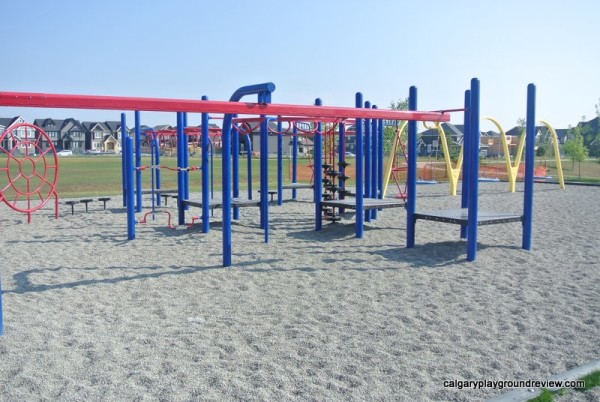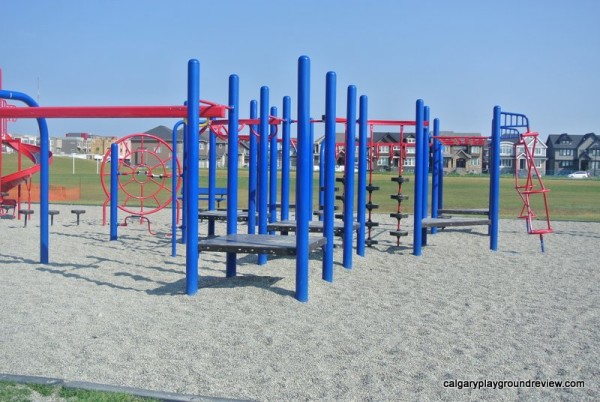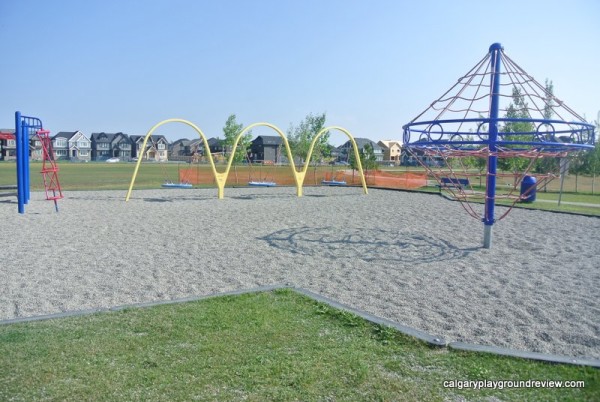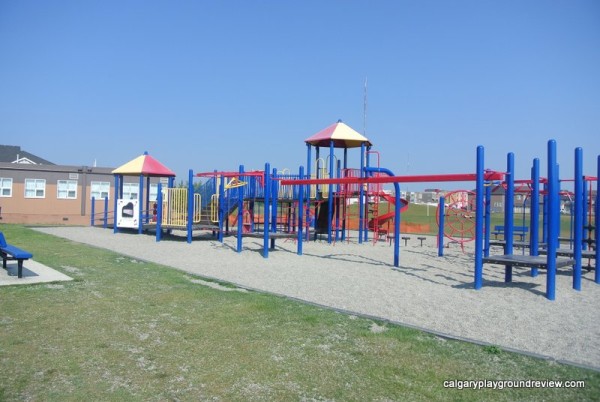 Have you been to this playground? What did you think?