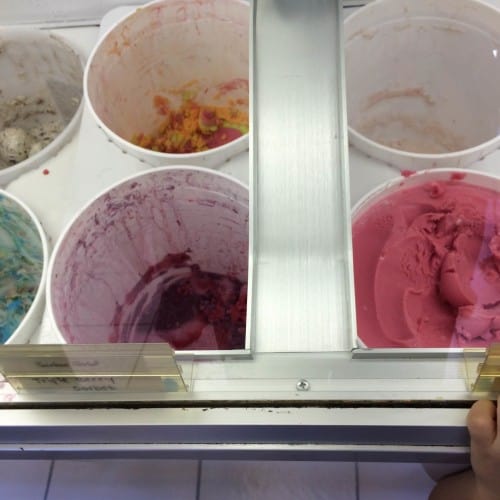 Address: Parkdale – 3410 – 3 Ave NW Calgary, AB        http://lics.ca/
Season: Open year round.
Seating: a few small tables and a bench inside, a few small tables outside
Special Diet Options: Sugar-free, lactose-free and dairy-free sorbet options available
Ice Cream: More than 30 flavors of hard ice cream
Other frozen treats: Frozen yogurt, Yotopia (vanilla frozen yogurt mixed with frozen fruit), floats, sundaes, milkshakes, parfaits, banana splits, chocolate dipped frozen bananas, Ice cream cakes, take home ice cream containers
Additional Options: Hot dogs, fries, burgers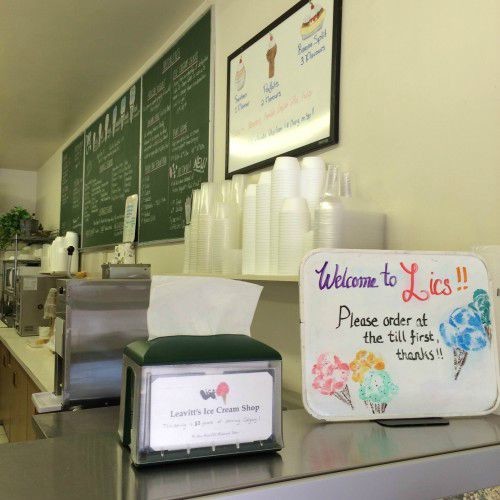 Leavitt's Ice Cream Shop, more commonly known as Lic's has been a Calgary favorite for 33 years. The seating is limited, but it is located right along the Bow River, making it easy to grab your cone and take a lovely walk.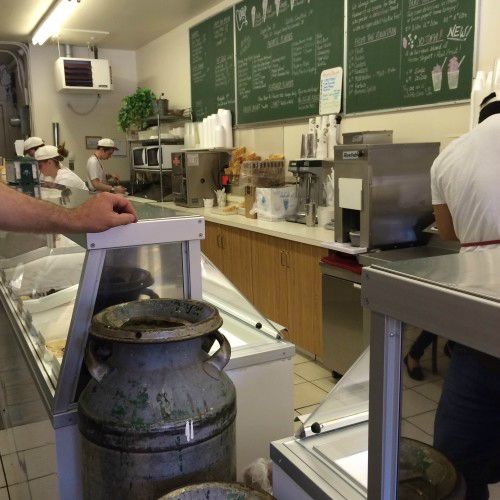 The inside has a small town nostolgia feel – nothing very fancy plus a few antique items including a piano.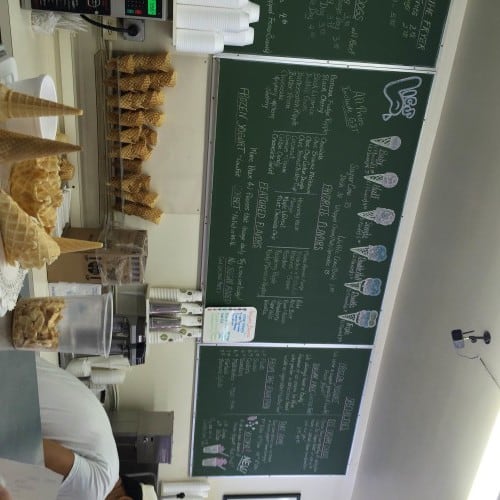 Lic's can get very very busy and it is not unusual to see it lined up out the door. It doesn't have a lot of competition for the best ice cream shop in North West Calgary.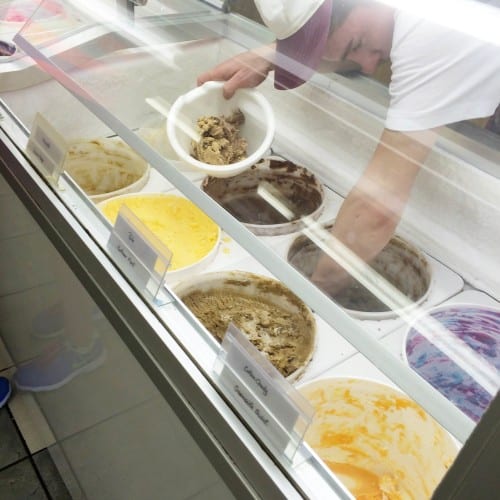 The ice cream comes in many flavors that now seem classic – at least it reminds me of flavors from my childhood. You can get a variety of cone sizes including a half scoop and a baby cone. The portion sizes are generous so the smaller options are great for kids or smaller appetites.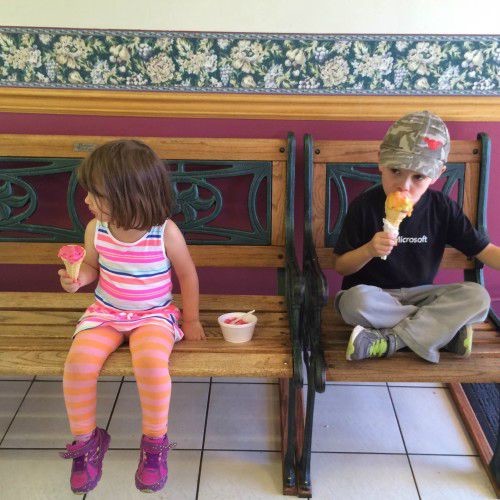 The day we were there they had three flavors of dairy free sorbet including rainbow, strawberry and berry. Nicky picked stawberry – we got her a half scoop in a cone with a bowl (the bowl is a few cents extra), and Gordie got a half scoop of rainbow. It was a little bit more ice cream than Nicky (3) could finish but Gordie (6) happily helped her out.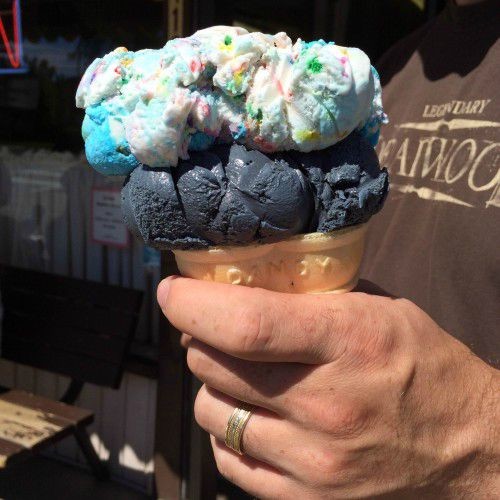 My husband Stephen got a double cone (which is actually served in a double cone) with licorice and birthday cake – he was surprised with how much ice cream that was.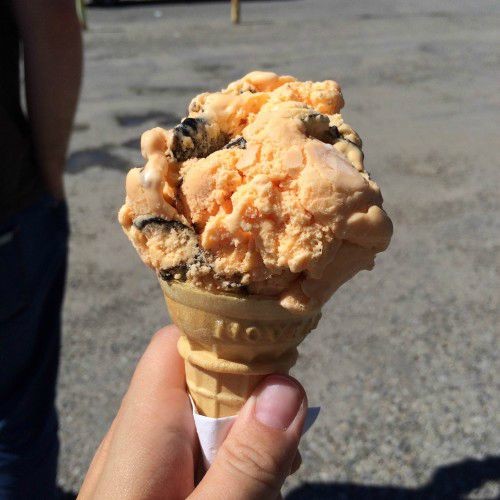 I had a single scoop of tiger and it was just perfect and delicious.
Have you been to Lic's? What did you think?