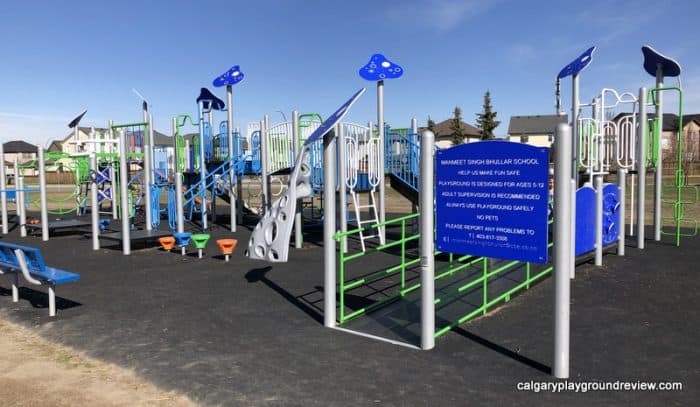 Location     map
Community: Martindale – 1027 Martindale Blvd NE
Parking: free street parking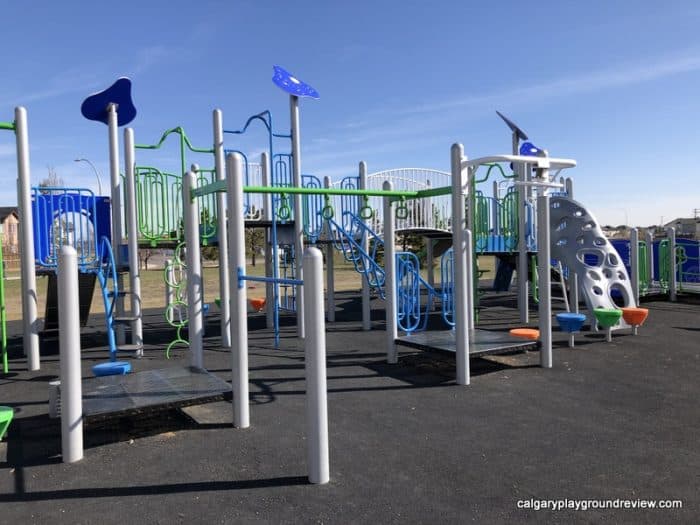 Gordie's Review (10 years old) – "I liked the roller slide, the musical flowers and the other two slides"
Nicky's Review (7 years old) – "I liked the roller slide and the other slides, the monkey bars, the green circle climber and the firefighter pole."
Robbie's Review (4 years old) – "I liked everything!"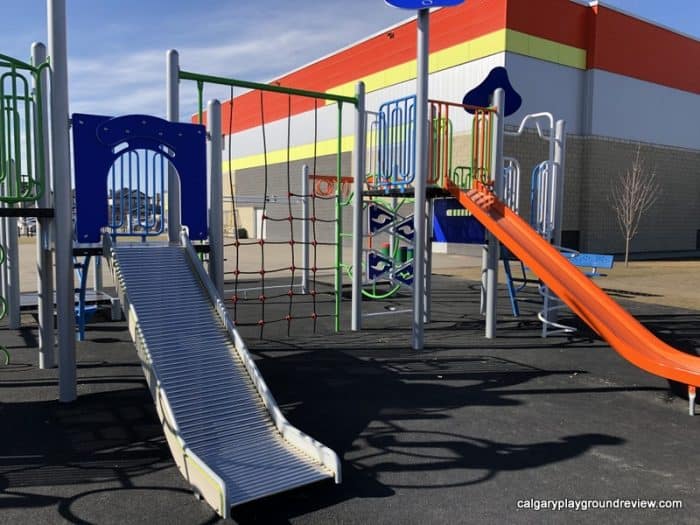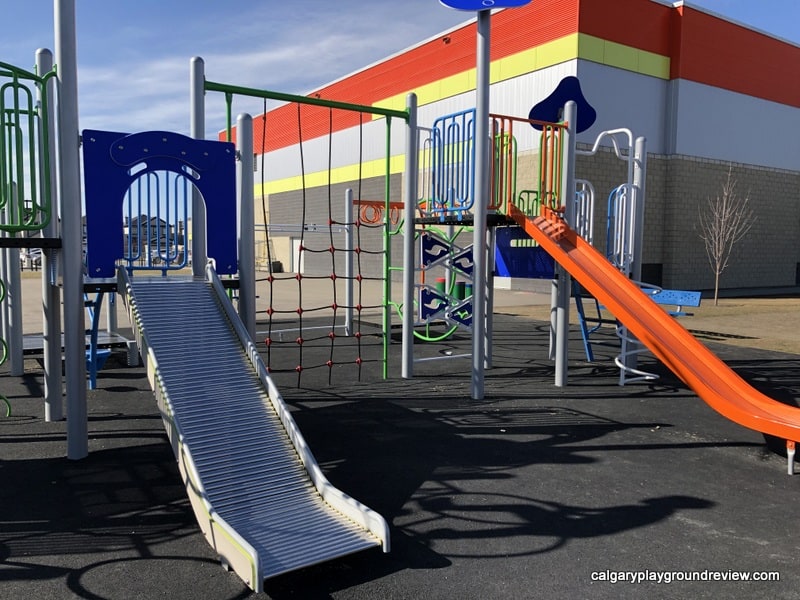 Age Range: 2-12 years
Ground Cover: Pour in place recycled tire flooring.
Features: School-aged climber with ramp, slides, roller slides. Musical features.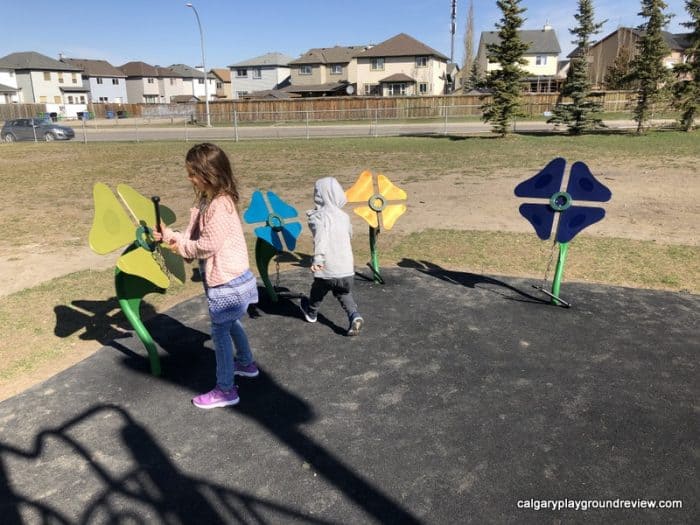 Surrounding Park Area: school fields
Shade: some trees set back from the playground but otherwise limited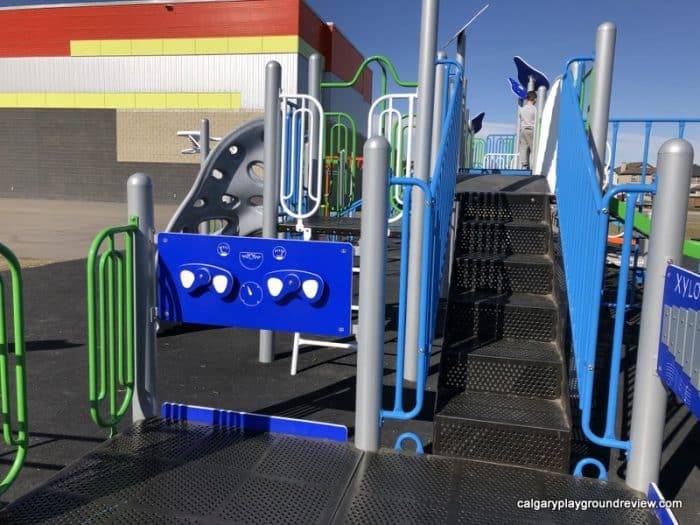 Seating: a few benches
Accessibility: accessible flooring throughout. Small ramp that leads to interactive panels and musical features. Steps to go further up the climber. There is a roller slide but it is not the easiest to get to.
Overall Assessment:
In many ways this playground looks similar to many school playgrounds around the city. But this one is a cut above. My kids all loved it.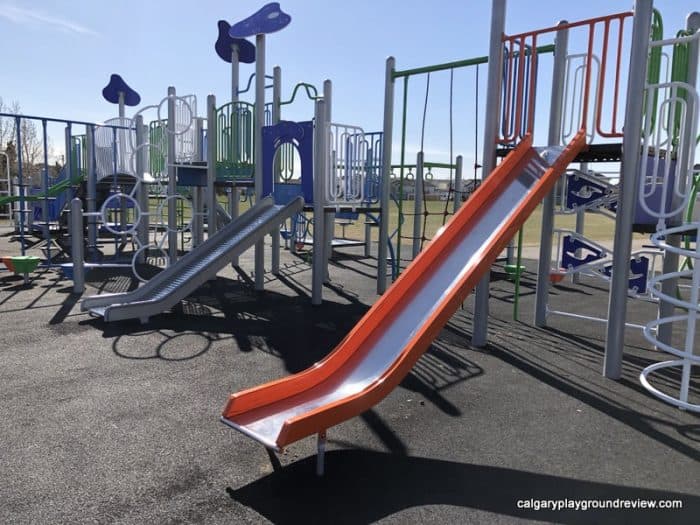 There is accessible flooring making it easy for everyone to get around, some interesting climbing equipment for kids to challenge themselves on and some uncommon features like the roller slide and the musical features.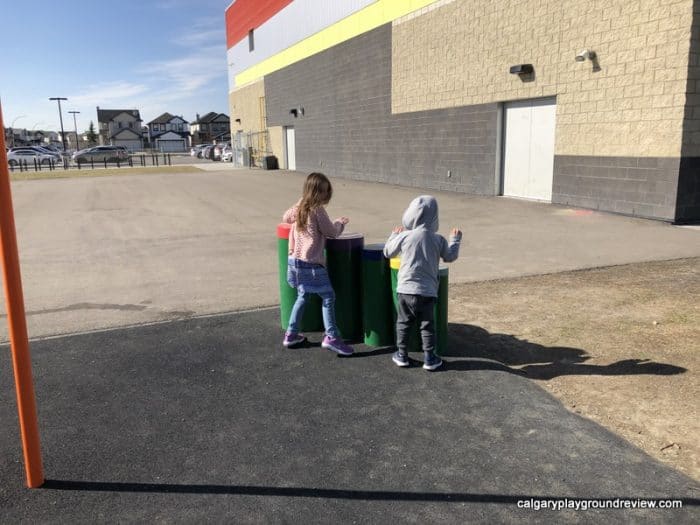 You may also be interested in: