Season: Open year round
Seating: a few benches inside and several just outside the shop.
Special Diet Options: dairy free sorbet available, No sugar added ice cream
Ice Cream: Over 50 hard ice cream flavors, frozen yogurt, sherbet and sorbet.
Other frozen treats: Milkshakes, malts, floats, banana splits, sundaes, chocolate bananas, take home ice cream containers, ice cream cakes.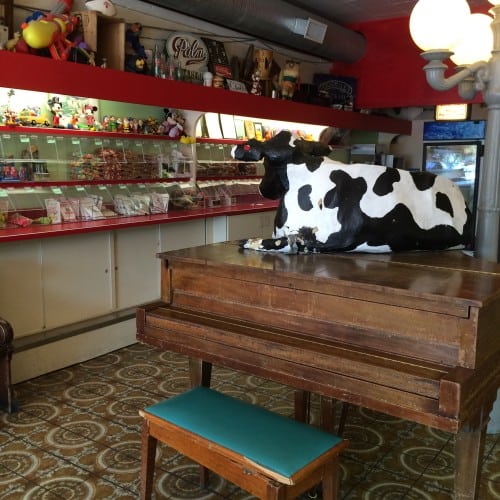 The Altadore location of My Favorite Ice Cream Shoppe has been around since 1981 and has what I can only describe as a retro dive feel. It's a little bit dark but the inside has more space than many of Calgary's ice cream shops. They also have candy bins along the side.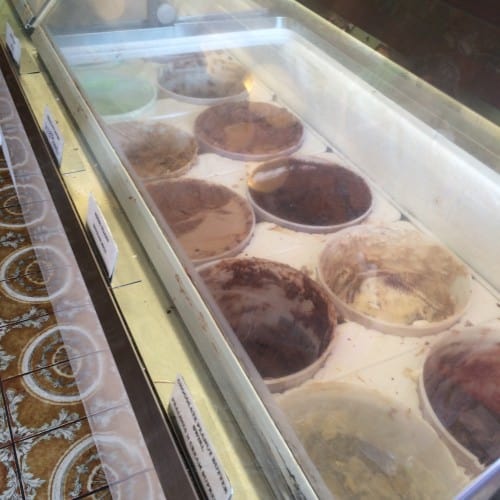 My favourite ice cream shop has a menu of 72 ice cream flavours, 5 dairy free sorbet, 2 sugar free ice cream flavors as well as a few frozen yogurt and sherbert (1% milk). They don't have room for all of the flavours at one time though but there is still a huge selection. Their ice cream largely comes from the Foothills Creamery.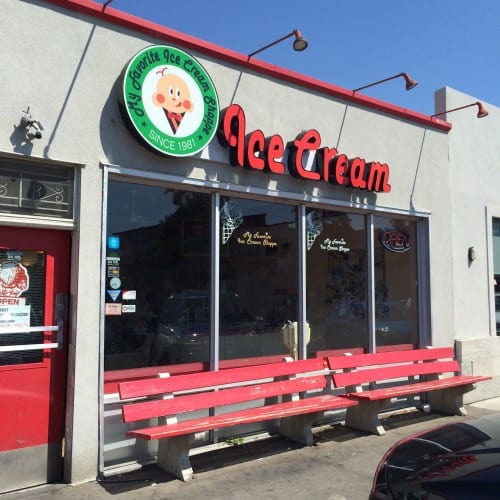 We went to My Favorite Ice Cream shop after spending the Tuesday morning at Sandy Beach which is close by. They have several benches in front and beside the store as well as a few more inside.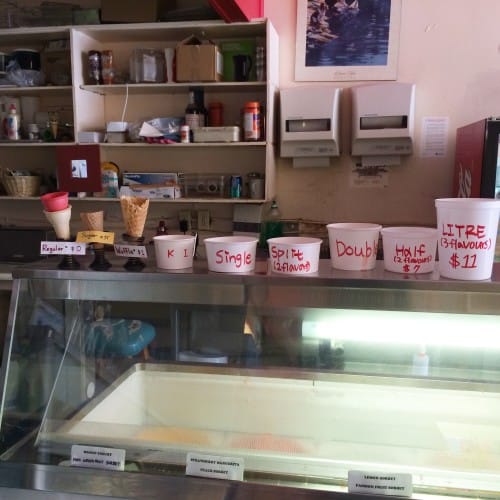 They serve ice cream in a regular (or red) cone, sugar cone, waffle cone as well as a variety of cup sizes. I've heard that they pride themselves on their generous portions.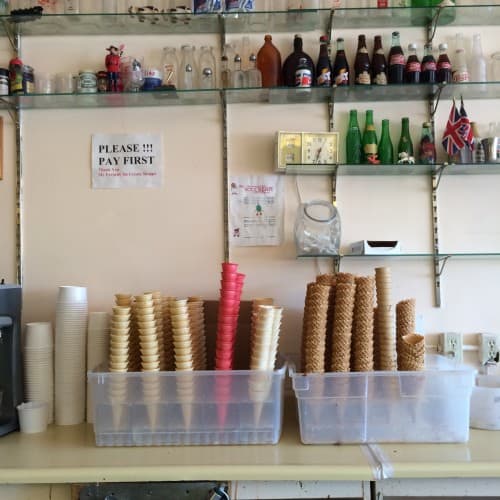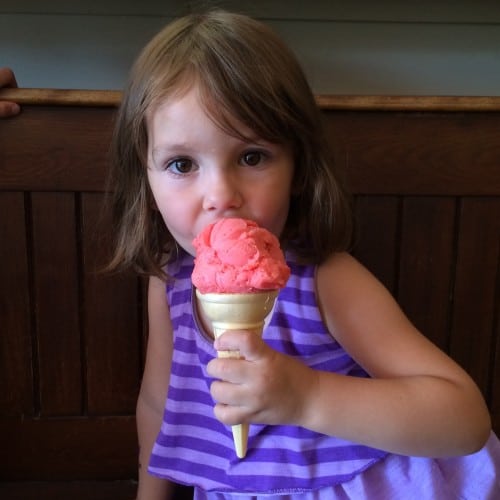 Nicky chose pink, which in this case was a kid's cone of strawberry margarita sorbet.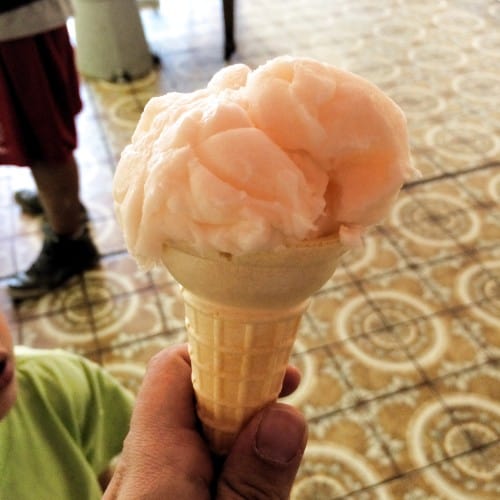 Gordie got a kid's scoop of passion fruit and was a little heartbroken that he did not get it in a red cone.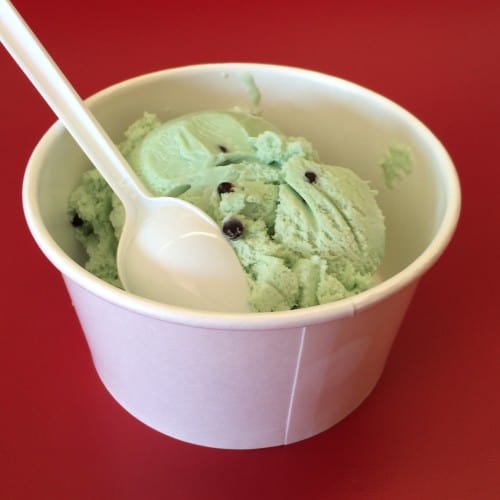 I got a single scoop of mint chip in a cup.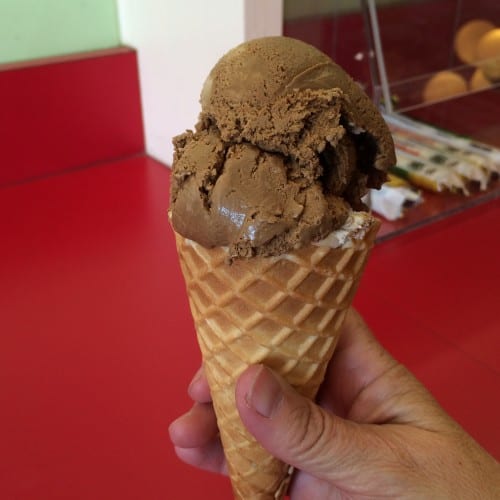 My mom got a single scoop of root beer in a waffle cup.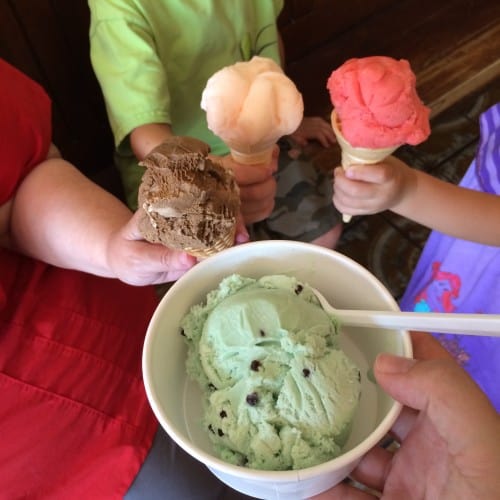 Have you been to my favorite ice cream shop? What did you think?