Location     http://www.calgarytower.com/ 
Address: 101 – 9th Avenue SW
Parking: Typical downtown parking – more information on how to get to the tower
Gordie's Review (3.5 years old): "What was the best part?"  "my cousins coming with us"
Day Pass Cost: Adult – $18, Child (4-12) – $9, Senior($65+) – $16, Under 4 – free, more rate options are available.
Food Services: Sky 360 Restaurant 155 meters up the tower – revolves once every 45-60 minutes. Elevator ride is complementary with purchase of an entree. There is also a small gift shop on the observation deck, where you can buy candy, pop and souvenirs. There is a larger gift shop on the main floor.
Age Range: All ages.
Stay Length: 30-60 minutes.
Overall: The Calgary Tower is one of Calgary iconic landmarks. Going up the tower, is something that I think all Calgarians should do at some point, but is really not something you're going to need to do again and again. I've gone up at least 4 times as an adult – twice before I had kids and twice since.
The highlight of the trip is the glass floor that was installed in 2005. There, you can stand right on the glass and look down the street below. You can also walk right around the observation deck and get a 360 degree view of the city, as well as the mountains in the distance. Kids have a good view by the glass floor, but shorter kids will need to be lifted up to see around the rest of the viewing area.
I've also been up the CN Tower a few years ago. In many ways I think the Calgary Tower is a better experience. It's cheaper, and the lines at the CN tower can be quite lengthy in the summer. The CN tower observation deck is quite a bit taller, but you can actually see things better at the Calgary tower because it's not quite so high.
The kids (0-5 years) found it really interesting to stand on the glass floor and were mildly interested in seeing a few sights like the Saddledome but we were in and out fairly quickly. Once you've stood on the glass floor, walked around, and stood on the glass floor again, you're pretty much out of things to do. One of the things I really liked about having gone, is now every time Gordie sees the Calgary Tower, he says "We went there!". Visiting the Calgary Tower also combines nicely with a ride on the C-train, trip to Olympic Plaza, the Devonian Gardens, the Glenbow Museum or Central Memorial Park.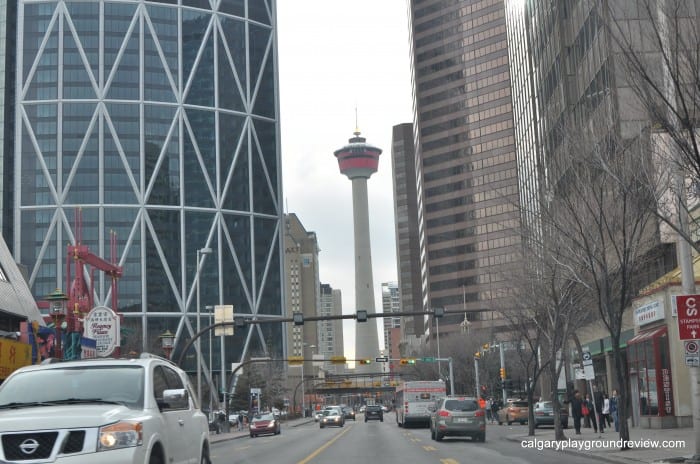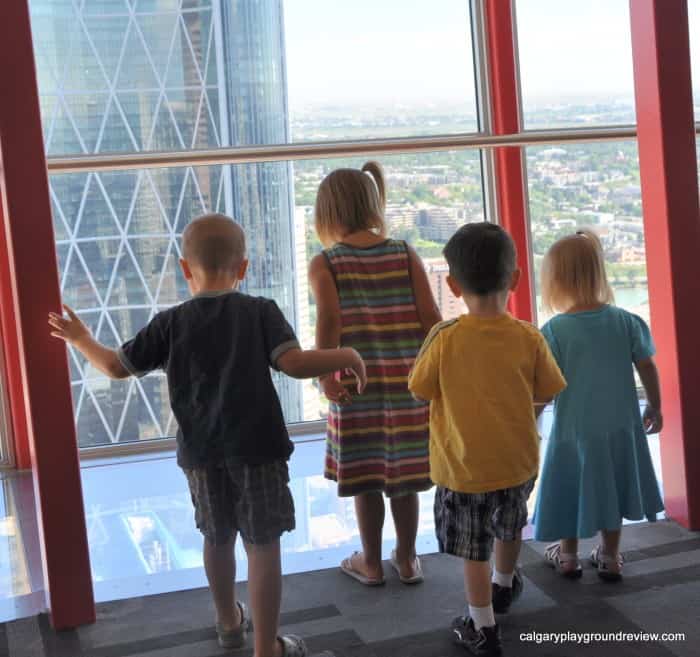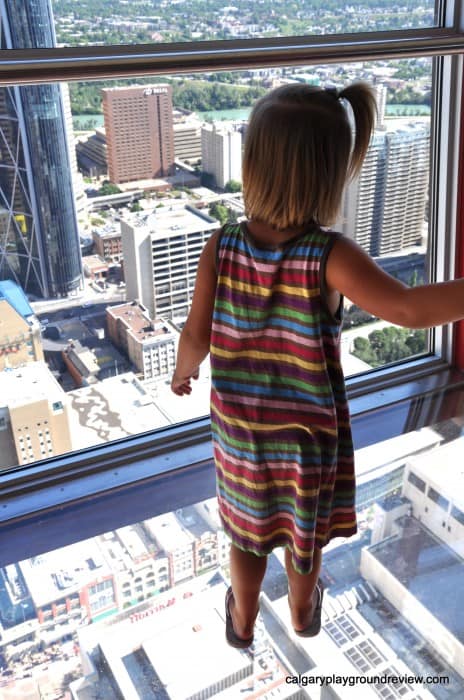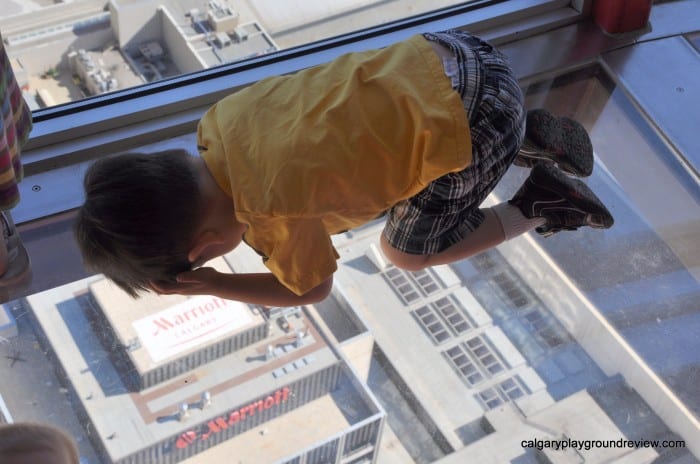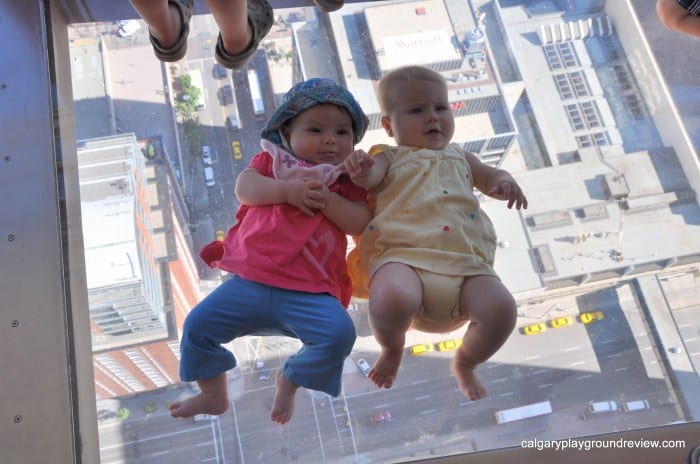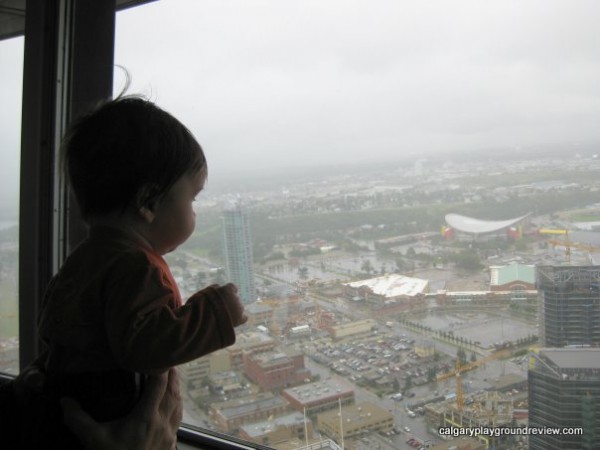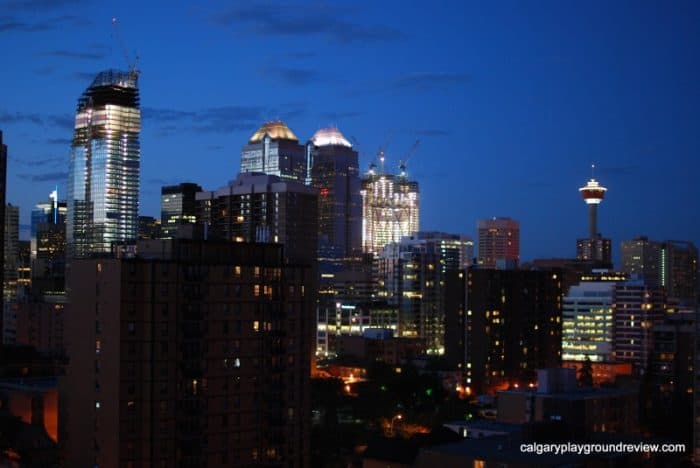 Have you taken your kids to the Calgary Tower? What did you think?