1. Don't under estimate your drive time
Yellowstone is very big. In addition, the roads have relatively low speed limits. Travelling around the grand loop is 142 miles and is estimated to take between 4-7 hours to drive the full way around. That is a pretty wide range. Your speed may be slowed due to wildlife sightings, bison on the road or construction. Don't expect to get anywhere quickly.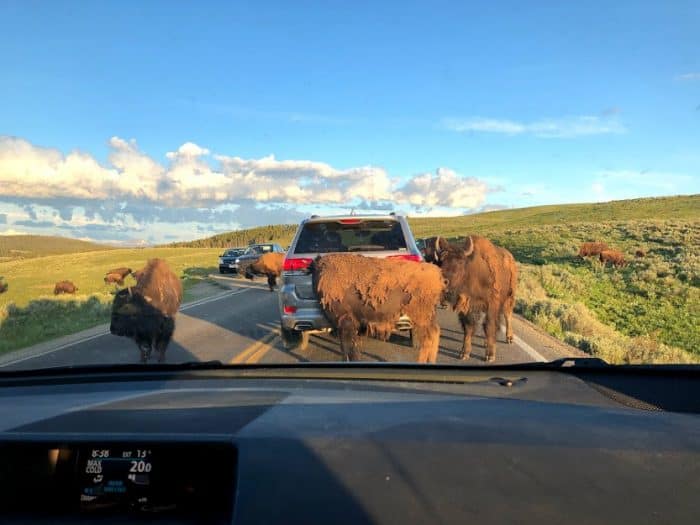 2. Have snacks and an emergency meal in the car
Hangry children make for a lousy vacation. Make sure you have some snacks in case you can't get to your destination as quickly as you were expecting. Although there are a lot of places to eat in Yellowstone, restaurants can be busy and some have short hours. It's a good idea to be able to eat in the car if necessary as it can take a while to get to the next option. If you have a newly potty trained child, you may want to bring along a small potty as well.
In addition, I actually recommend having at least some picnic or car meals as the restaurants can be a bit of a time suck.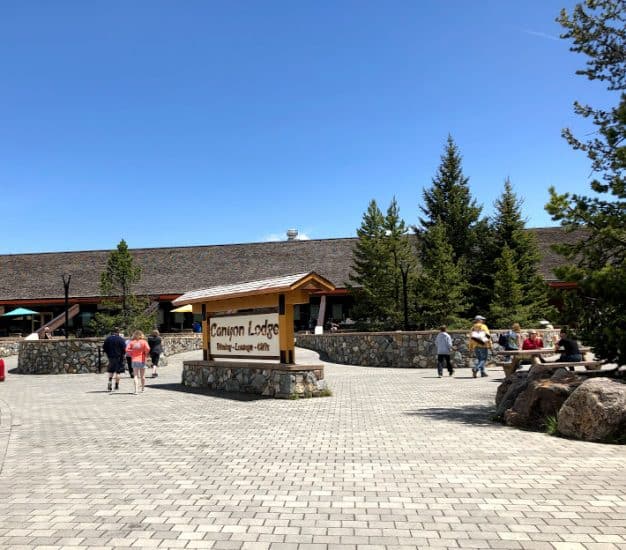 3. Book early
Accommodations in and around the park book up early. Inside the park you can find cabins, campgrounds and lodges but plan to book around December especially if you are wanting a particular location or are staying for multiple days. We prefer to stay inside the park to reduce the amount of driving time just getting to and from the park.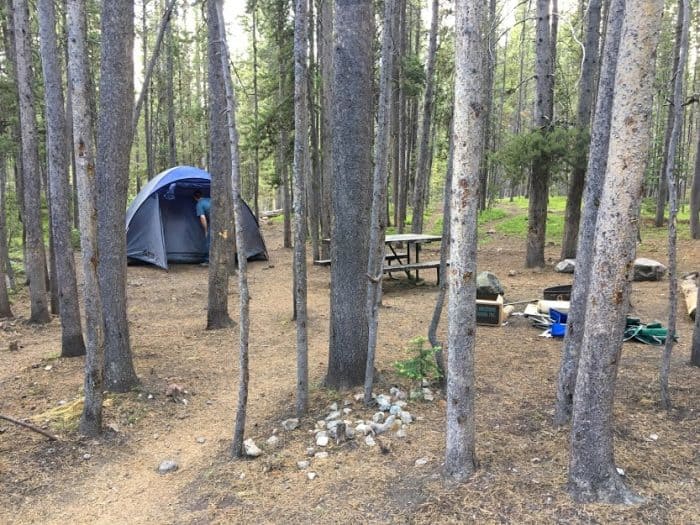 4. Check for road closures or construction before you get there
Yellowstone has a pretty short season. Although a couple spots are open year round in some capacity, don't expect the roads to be cleared of snow until late April. Yellowstone has a unique climate and roads can be closed due to fire, rock or mudslides or slowed for road construction that can only happen during the main tourist season.
It's best to check the conditions every time you go prior to entering the park. One time we forgot and had to make a massive detour due to a mudslide closing one of the exit roads.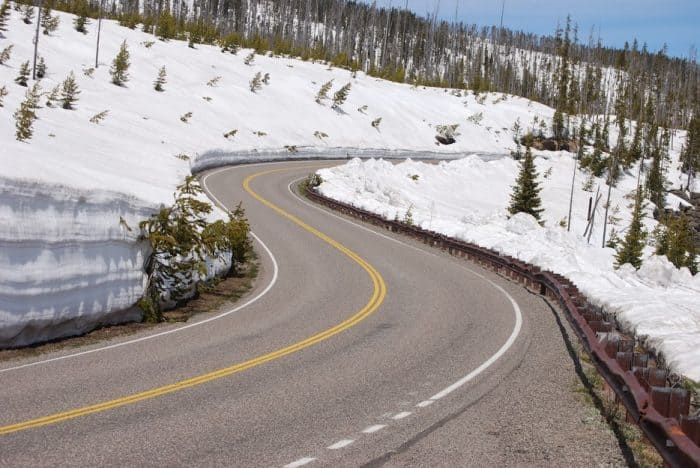 5. Expect to be pretty much off the grid inside the park
There is some spotty cell coverage in some areas but in general you'll want to make sure you handle anything requiring cell coverage or wifi before you enter Yellowstone. Yellowstone now has an app which is great, but you'll want to make sure it is downloaded and as up to date as possible in advance.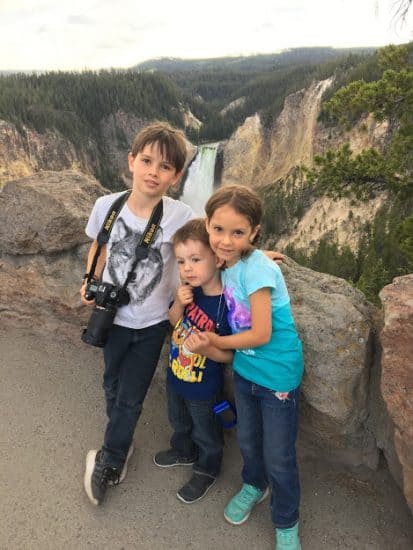 6. Be aware of the elevation change
Yellowstone National Park has an average elevation of 8000 ft. If you are visiting from Calgary at 3445 ft, you will probably not notice very much if you are only doing shorter walks with little elevation gain but it's good to keep in mind when you are making plans. You may notice yourself get winded more easily, find the walking more tiring and require more hydration than normal.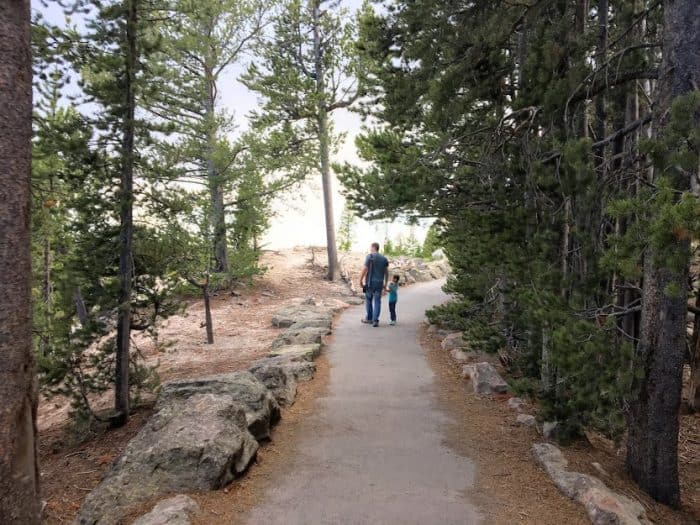 7. Expect variable temperatures
Even in the summer months, the temperature can drop near or below freezing over night while being quite hot during the day. You will definitely need to keep this in mind if you are camping. Plan to have sunscreen, hats and bug spray during the hot days but warm pajamas at night.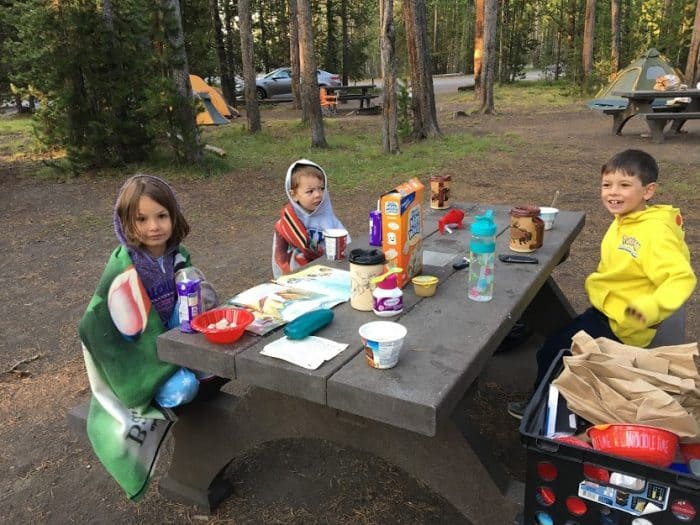 8. Have some activities for the kids in the car
We totally use tablets on our road trips but we try as much as we can to use other kinds of things inside the park. I recommend getting Jr. Ranger books at one of the visitor stations if your kids are old enough and finding a scavenger hunt or wildlife bingo to do while you are driving around.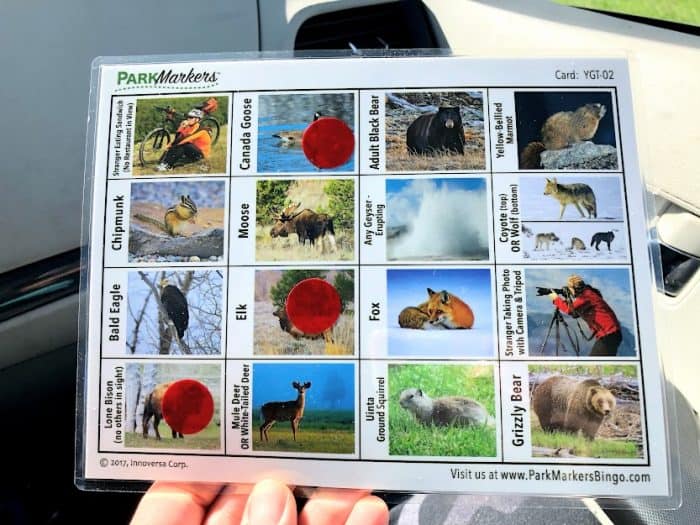 9. Have a plan and a backup plan
There are a ton of things to do in Yellowstone but sometimes your plans can be derailed due to traffic, full parking lots or kids just being kids. Have a few options in mind when you set out in case your initial plan gets derailed. If you have something on your must see list, try to do it as early as possible or late in the day.
Make sure to leave a little space in your itinerary to allow for the unexpected as well. You may find something cool you didn't know about before or spot some wildlife.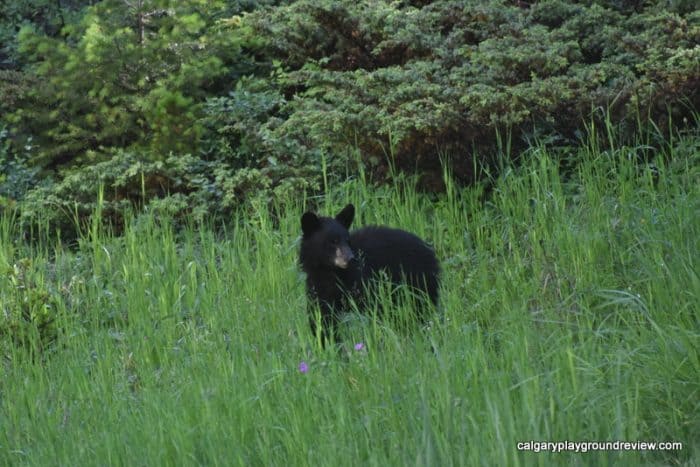 10. Make sure you and your kids are aware of the safety concerns in Yellowstone
Yellowstone's hydro-thermal features can be extremely hot and delicate. It's important to stay on the trails and boardwalks while you are visiting.
The wildlife is the second main concern. You are very likely to see wildlife inside the park. It is important to stay back and not approach the animals. It is recommended to be at least 100 yards away from wolves and bears and 25 yards from other large animals.
If you are hiking away from crowds it is suggested to have bear spray (there are places you can rent it in the park) and know how to use it. You cannot take bear spray on an airplane and I wouldn't want to be taking it across the border.
Please see the National Park Services site for more information about safety in Yellowstone National Park.
It's also good to remind the kids about other park rules like no taking rocks from the park or picking flowers. The Jr. Ranger booklets can help with some of this information as well.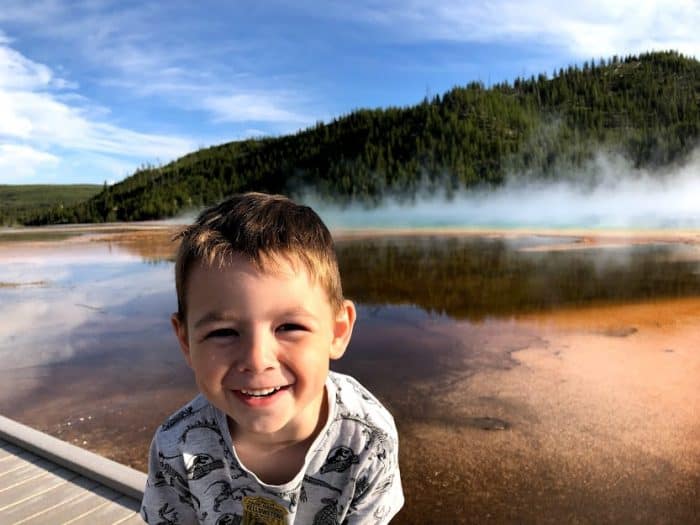 Please Note: 
We do our best to ensure the information on Calgary Playground Review is accurate, however information and events are subject to change. Please contact the organizations directly to avoid disappointment.
Can you help make this article better?
If you have noticed an error, have additional information or would like to share a comment you can:
E-mail us at calgaryplaygroundreview@gmail.com
Find us on Facebook: CalgaryPlaygroundReview
Find us on Instagram: YYCdana
Tweet us: YYCdana
We are not affiliated with any venues, attractions or organizations. Please message them directly if you have questions or concerns.