Thanks to Marion for this guest review!
Location    map
Community: Valley Pointe Estates – approximately 12114 Valley Ridge Drive NW Calgary
Parking:free street parking
Your Child's Review (ages): no children were with me (except this big kid!)
Age Range: 5+
Ground Cover: gravel
Features: basically one large structure, excellent for problem solving in order to travel on equipment; spider web, tires, "roller coaster"; large curved bars
Surrounding Park Area: not too much, pathway to forested area
Shade: not yet
Seating: yes, some
Accessibility: concrete pathway goes right alongside it but no access inside the play area
Overall assessment: looks like tons of fun, a good challenge, using problem solving skills, could be fun for adults (if they dare!)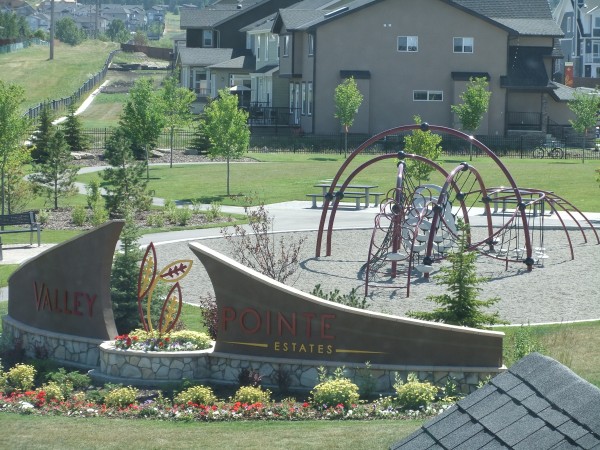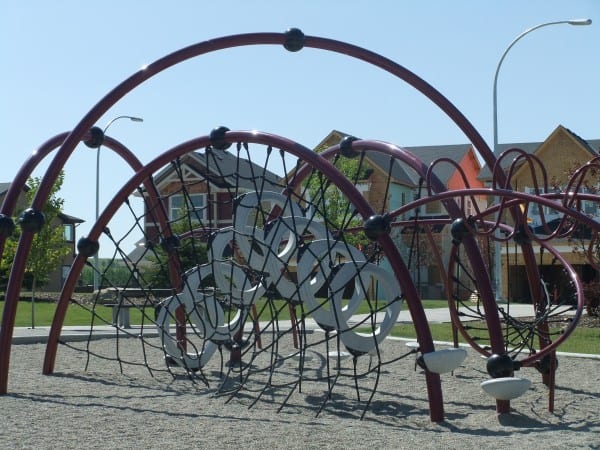 Have you been to this playground? What did you think?