Note: Bowness Park is currently undergoing renovations please click here for more information. The West side of the park is now open. The East side of the park is expected to reopen Summer 2016.
Location    map
Community: 8900 48 Ave. N.W – City of Calgary: Bowness Park Info
Parking: Free lot parking
Gordie's Review – The playground!
Summer Features: Pathways; Lagoon (popular with ducks and geese, canoes, kayaks and paddlecraft); Boat rentals; miniature ride on train; minigolf, Bow River access.
Winter Features: skating on the lagoon; skate rental and sharpening; cross country skiing.
Playgrounds: As of 2014, Bowness has a new large playground as well a few older small playgrounds
Amenities: Tea house, washrooms, water fountains; fire pits, barbeque stands, picnic areas (can be booked), shelters.
Seating: There are numerous benches and picnic tables throughout the park. Tons of picnic tables.
Overall (review from 2011):  Bowness Park was an extremely popular destination in the 1920s and 30s. Inspired by New York's Coney Island, Calgarians would ride the streetcar to access Bowness Park's carousel, fountain with accompanying light and music, dance hall, scaled-down railway line and other attractions. Until recently there were still amusement park rides at the park, but the 'funland' area is now closed. However, there is still a fountain during the summer months as well as miniature ride on train.
Although no longer in its prime, Bowness Park is still a very popular location. I had mentioned for a friend of mine that I had never been to the park and she thought we should fix that right away. It seems as though some of the things that would normally be open at the end of may, like the mini-train, were delayed due to the rain, so unfortunately we didn't get to try as much as we might have otherwise. The train track ran all over though and I'm sure it would be a hit with the kids.
The lagoon area was quiet while we were there but I understand it is a fun place paddleboats over the summer. The kids really enjoyed watching the ducks and the geese who frequent the area.
The playgrounds themselves are pretty standard but were still a nice diversion for the kids in our group (all 4 and under).
Overall this park would be an excellent choice for a family day at the park. Many of the picnic areas are available for booking and if you are looking for a larger area in the summer it would be a good idea to take advantage of that.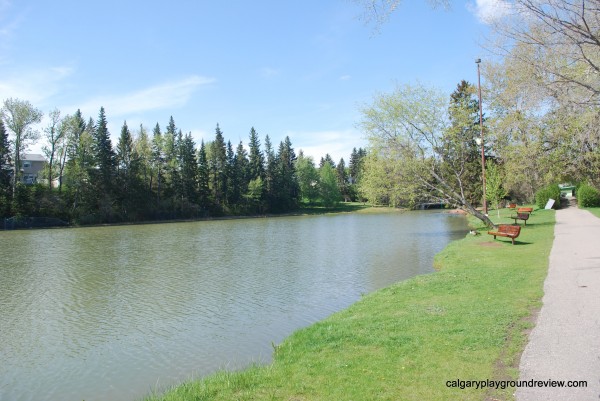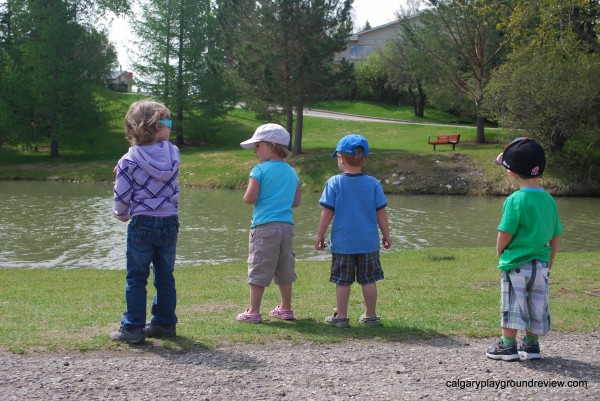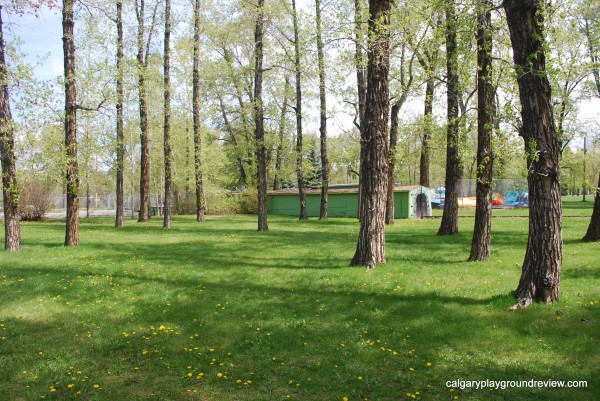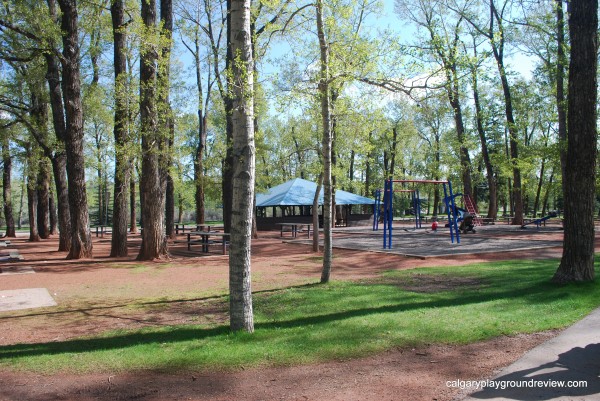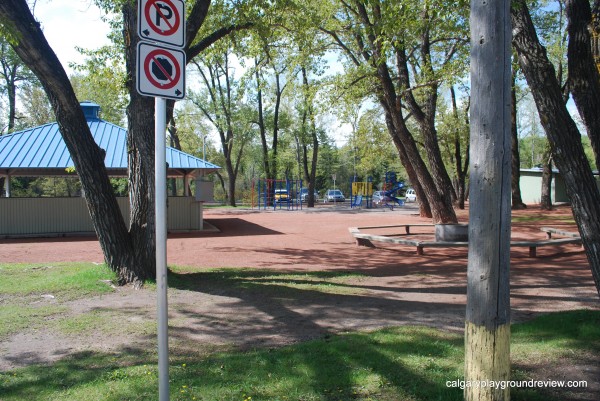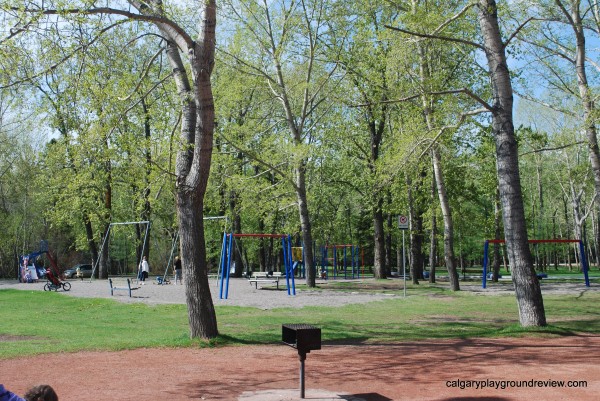 Bowness Park's New Playground – review here.
Have you been to this park? Have a suggestion for a playground review? Would you like to write a guest review? Write your thoughts in the comments.