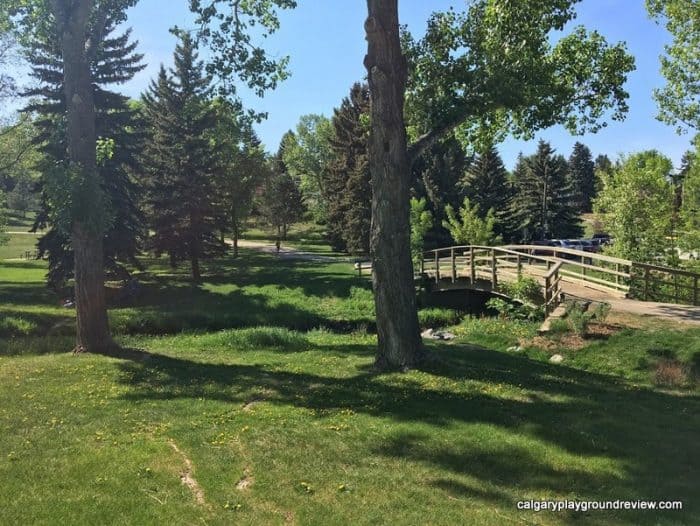 Location map
Community: 24 Ave. & 14 St. N.W. to 30 Ave. & 10 St. N.W.
Parking: There is free parking available on the west and east side of 10th St and off of 30th Ave – see map for more details.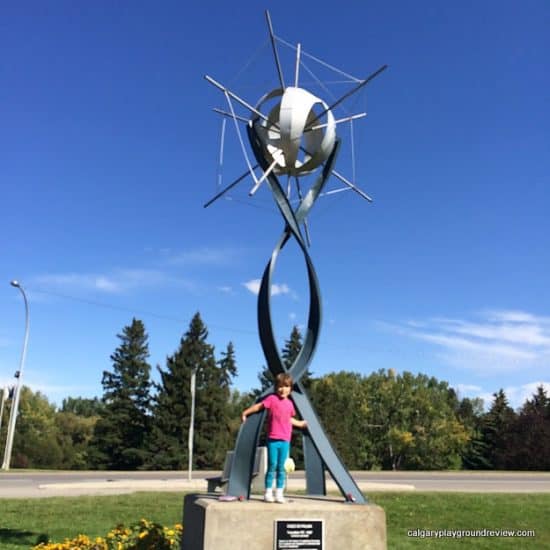 Summer Features: Pathways, Tennis Courts (across 30th ave), 2 baseball diamonds, wetland area popular with ducks and geese
Winter Features: Cross country skiing trails (Confederation Golf Course to the west of the park trails trackset by a machine), great toboggan hills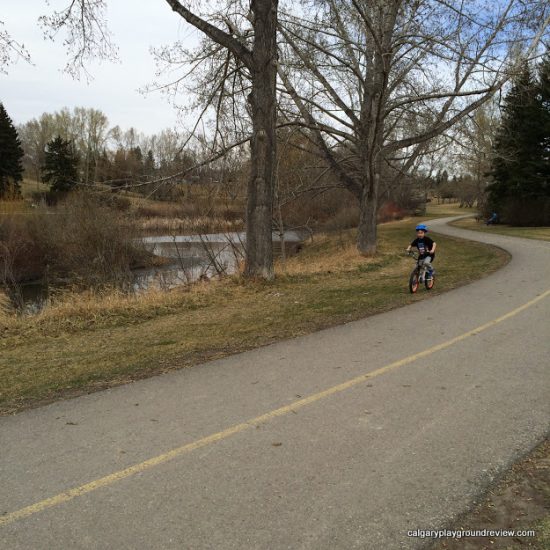 Playgrounds: There is a new natural playground across from the 30th ave parking lot as well as one up the hill behind the west 10th avenue parking lot – map.
Amenities: water fountains (seasonal), year round washrooms (in the parks building near the 30th ave parking lot)
Seating: benches and picnic tables throughout the park area.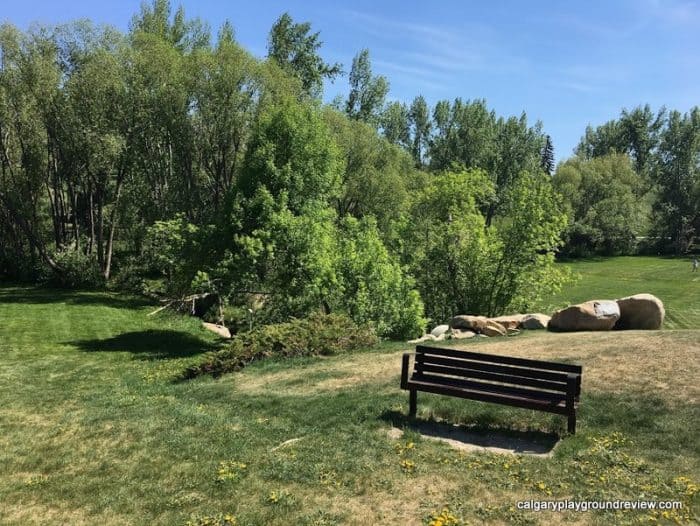 Overall: This park has a ton of bridges that you can cross in addition to the tunnel under 14th street and the ducks in the wetlands area. It would be a great place to take little kids for a bike ride because you can do a nice loop and without needing to go up any large hills.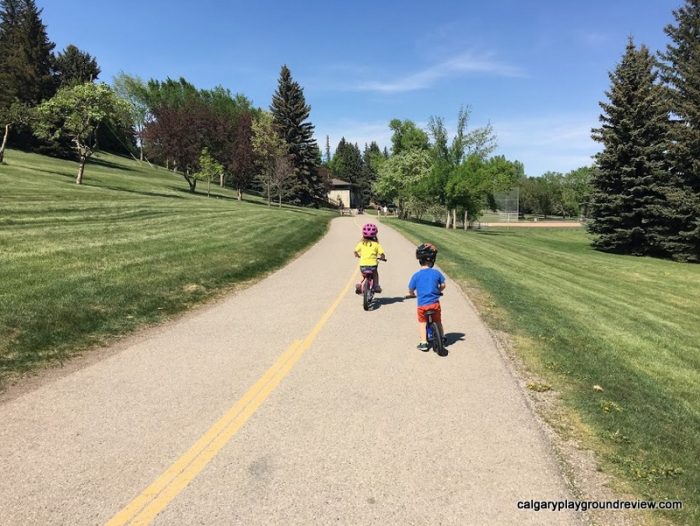 The large leafy trees are very photogenic in the fall and there are flower planters during the summer months.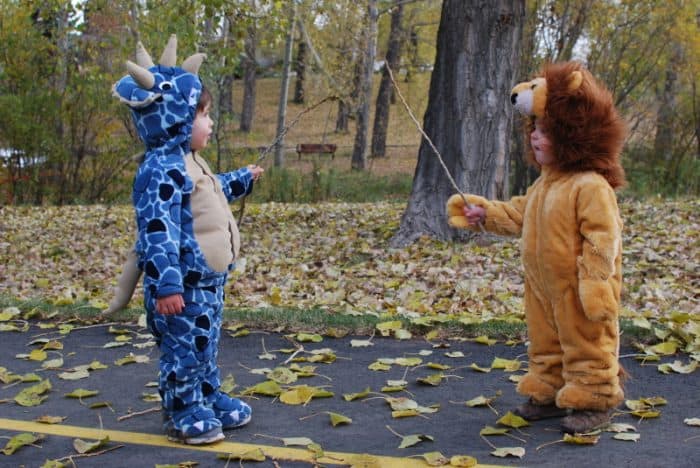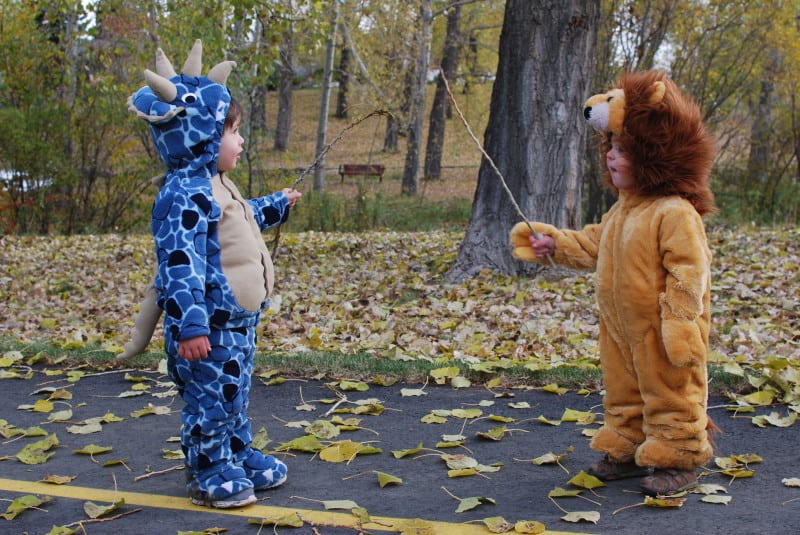 There are two playgrounds, the new natural playground and a small playground up the hill from the Rosemont Community Centre.