Expression swings are pretty rare in Calgary, but there are a few and hopefully more to come. There are a few different styles of expression swings – they all allow you to swing with another person (most commonly babies and toddlers).
Here's the ones I know of. Please let me know of others!
Evergreen Estates – 1601 Evergreen Dr SW
The playground here has a infant expression swing and a fantastic playground too.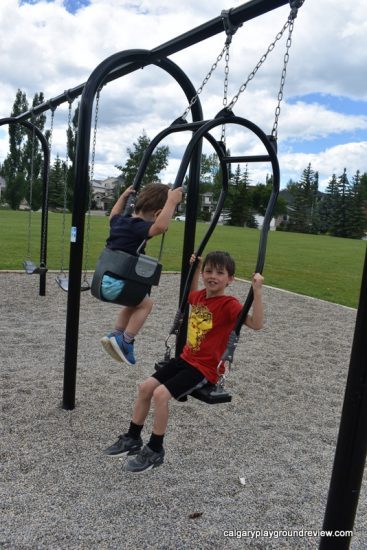 2. Coventry Circle Park
Coventry – Coventry Circle Northeast
3. Stanley Jones Elementary School Playground
Renfrew – 950 6 St NE
4. Foritana Road Playground
Forest Lawn – Fortalice Crescent SE
5. McKenzie Lake Playground
McKenzie Lake – 57 mountain park drive SE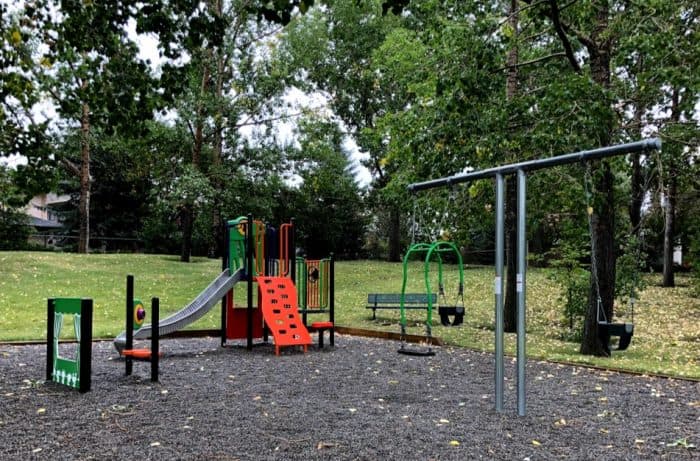 6. Whitehorn Playground
Whitehorn – Whitemont Drive NE between Whiteland Dr and Whitemont Pl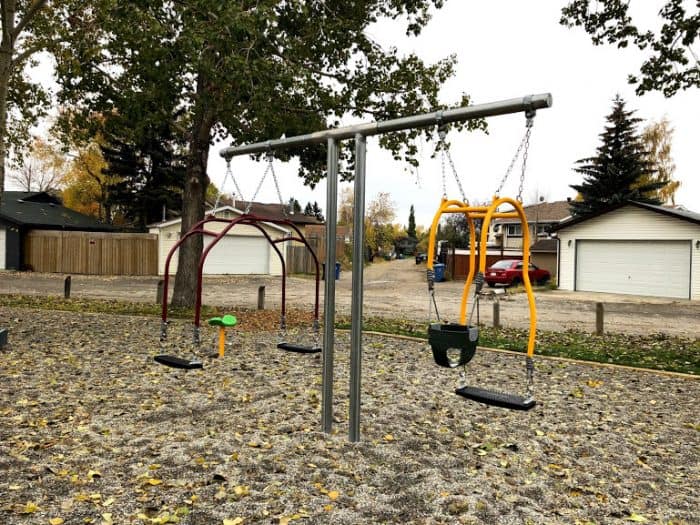 4900 Monserrat Dr NW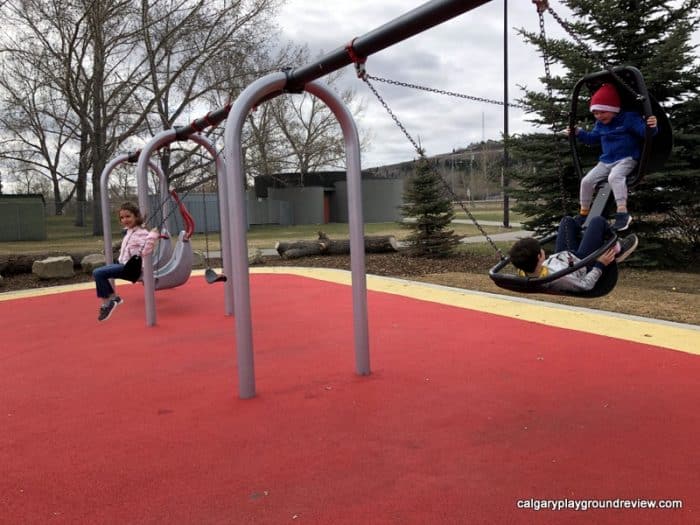 8. University District Playground
Thirsk St and Norford Avenue NW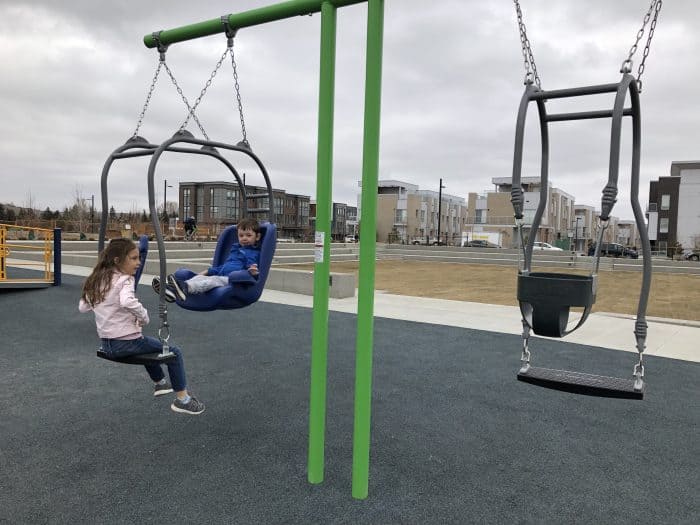 9. Thorncliffe/Greenview Community Centre Playground – [coming Summer 2019]
5600 Centre St N
Outside of Calgary
Okotoks
Riverside Inclusive Park – 1400 N Railway St, Aldersyde, AB (Playground across from Dawgs Stadium)
Cochrane
333 Mountain St.