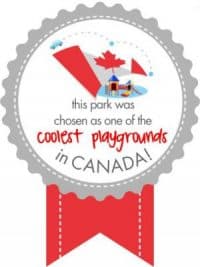 Kerry Wood Nature Centre – Waskasoo Park – 6300 45 Ave, Red Deer
http://www.waskasoopark.ca/Kerry-Wood-Nature-Center.html
Parking: Free lot parking
Age Range: All ages.
Ground Cover: mulch
Shade: plentiful.
Features: natural playground features
Surrounding Park Area: Next to the Kerry Wood Nature Centre and Waskasoo nature preserve.
Accessibility: None.
Seating: a few picnic tables
Overall assessment:
Located in Waskasoo Park, the Kerry Wood Nature Centre has a lot to offer. You can learn about nature in the Red Deer area inside the Kerry Wood Nature Centre and walk along a 1 km loop through the nature preserve. This is a very popular spot for bird watching. In addition, they have an excellent natural playground – Imagination Grove.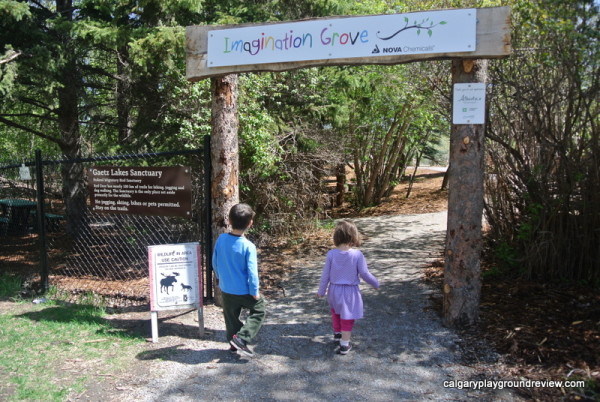 This playground is very different from your typical metal and plastic playgrounds and provides different kinds of challenges that city kids can miss out on. In addition to the great slide, kids can walk on logs, hop from stump to stump, crawl along a web and play with loose rock and wood pieces. Kids can also pump water down a 'stream' in the summer months.
It's a great example of a natural playground set right inside a wooded area.