In addition to the Creative Kids Museum and Open Studio, and the Brainasium Outdoor Park, the Telus Spark science centre has three permanent Galleries: Energy and Innovation, Earth and Sky and Being Human. Here is an overview of some of the things inside the exhibits.
Energy and Innovation
Located on the main floor of the science centre,There are multiple different centres set up that allow exploration of concepts such as different forms of energy, electrical circuits, potential and kinetic energy, the connections between different forms of energy the role is plays in Alberta and your daily life.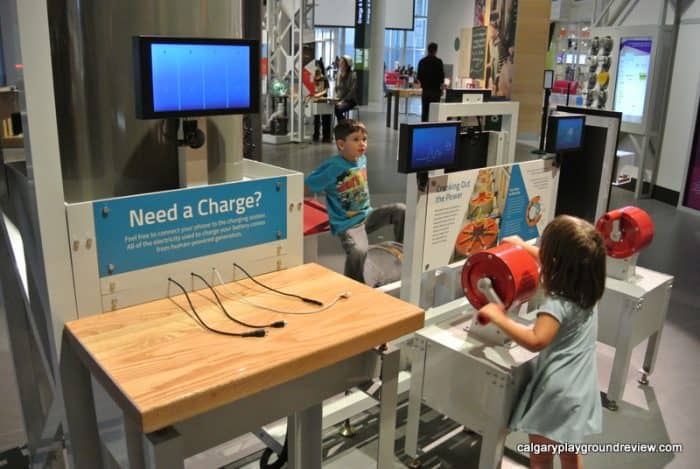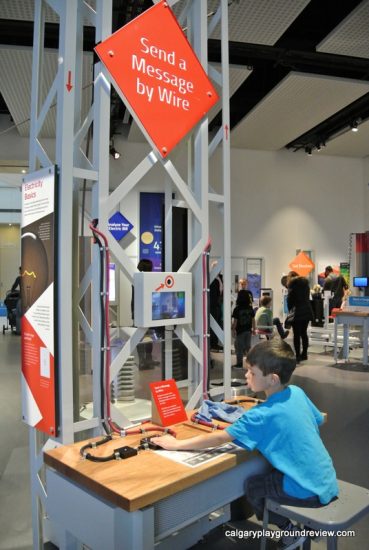 You can use your arms and legs to generate energy – which you can then use to charge your phone.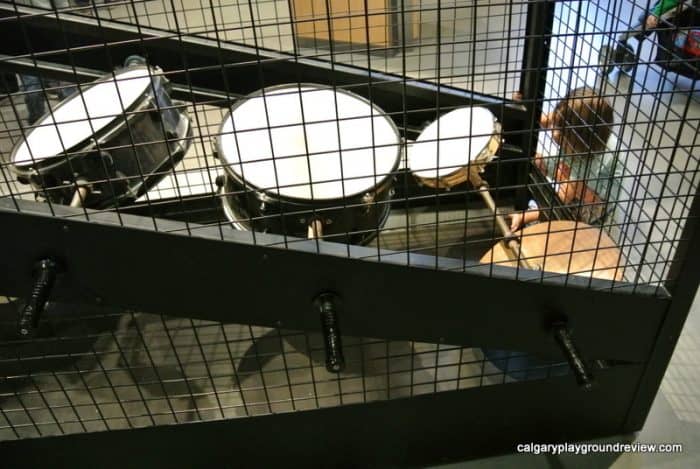 You can send and receive a telegraph.
One of the things my kids like best in this area is this drum set up. You can drop balls down a shoot and see how they bounce differently depending on how the drums are positioned.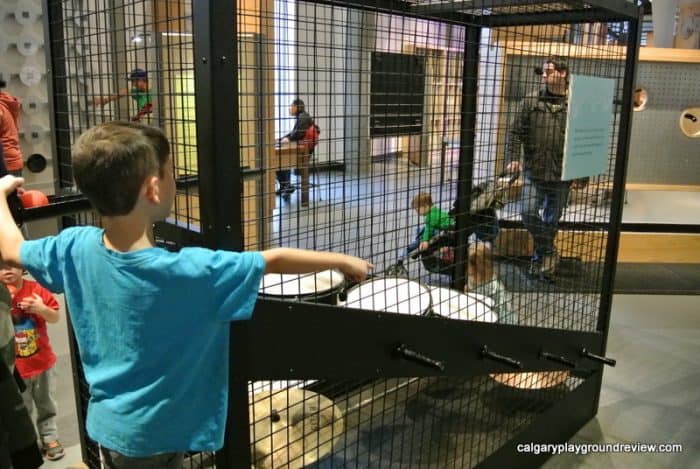 You can also set up a ball track.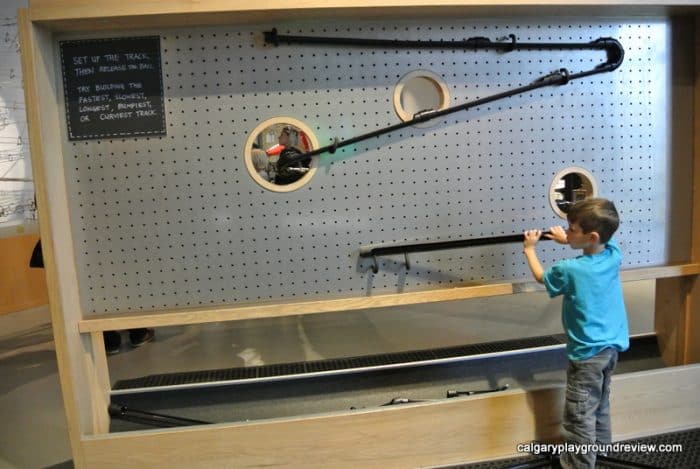 Learn about pulleys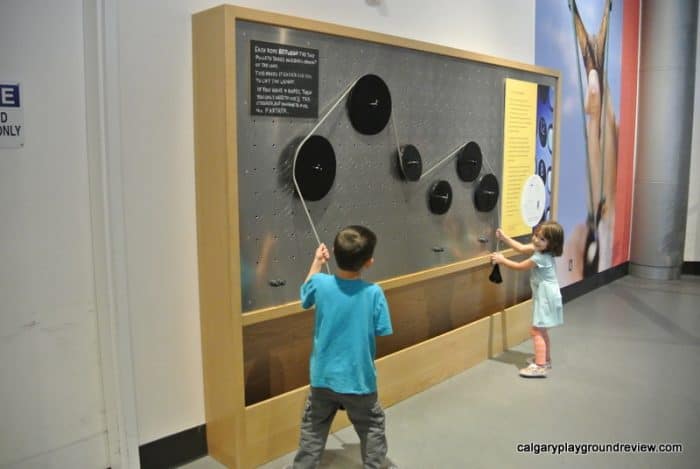 And gears.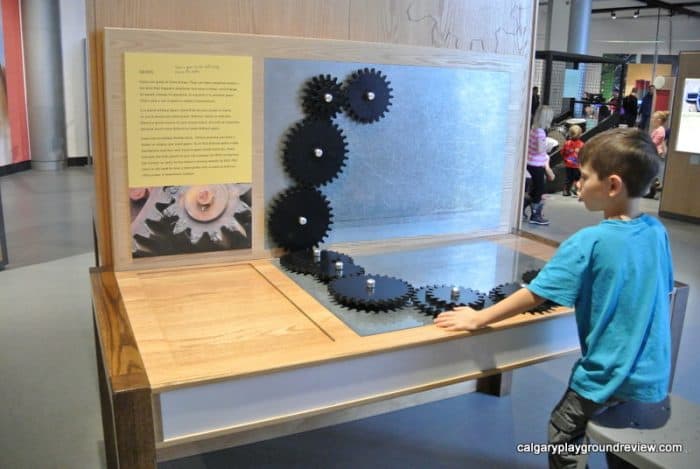 There is also a dance floor that is powered through jumping on it. This is so popular I haven't been able to get a photo yet.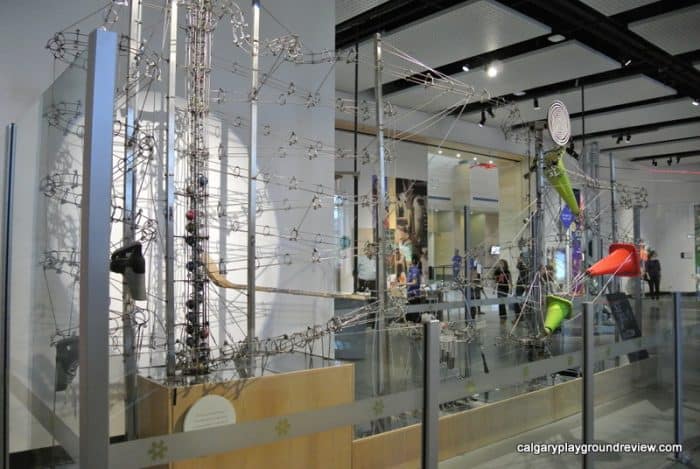 Several times a day you can also watch this Rube Goldberg- like machine run through it's cycle.
Earth and Sky
Also located on the main floor, the Earth and Sky gallery has different centres that explore concepts such as the weather, erosion, mud slides and avalanches. There are a lot of hands on opportunities to explore geology concepts.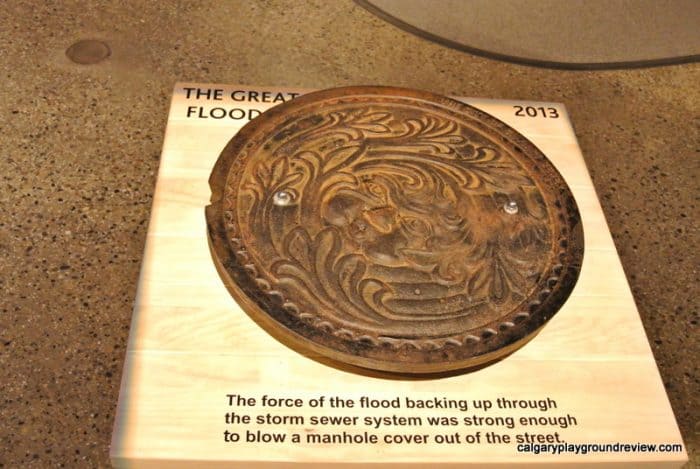 The central feature is a multi-armed water table.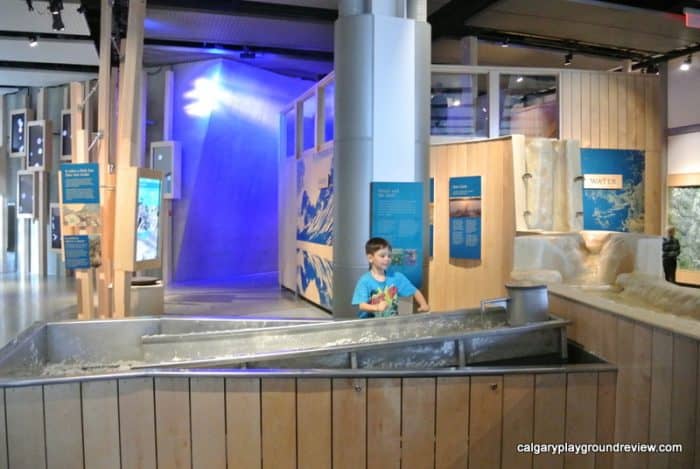 Kids can sculpt landscapes, learn concepts about concepts like erosion, the effects of dams and water flow.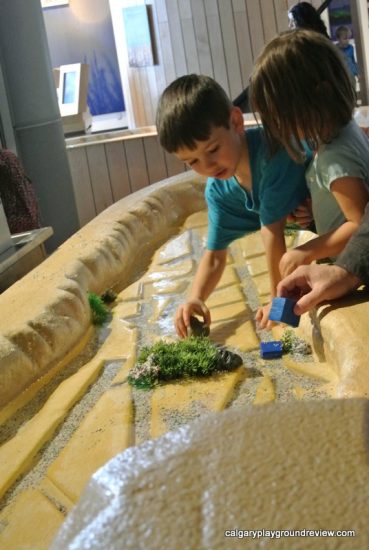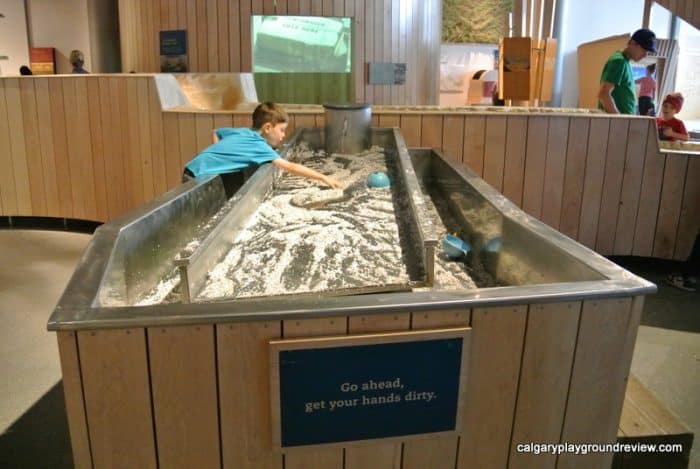 You can also create the sounds of a thunderstorm using pipes and chains.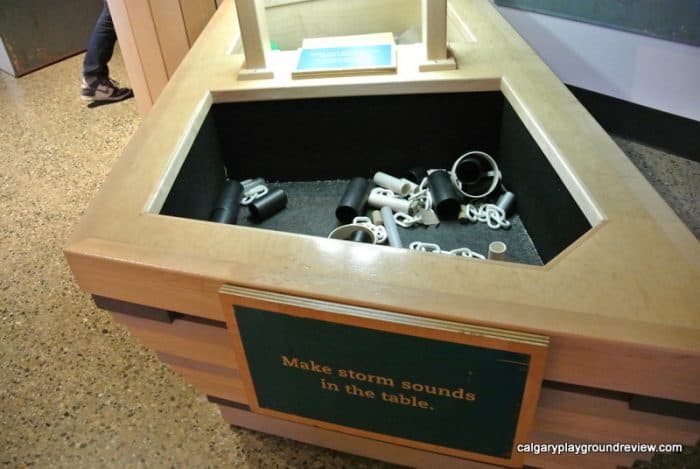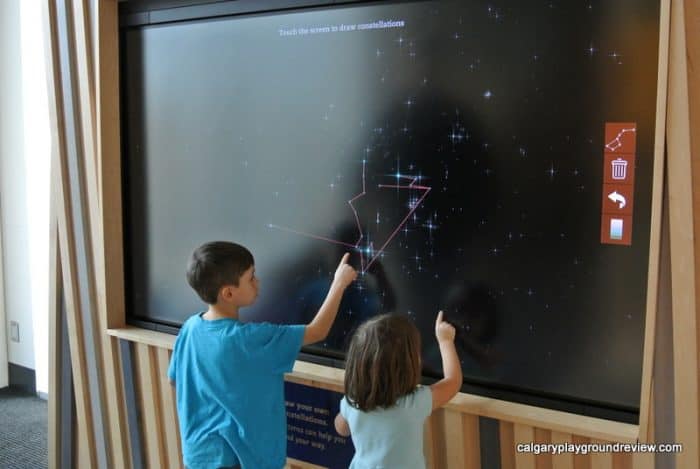 Create your own constellation.

Use "I Spy" panels to explore the world outside the window.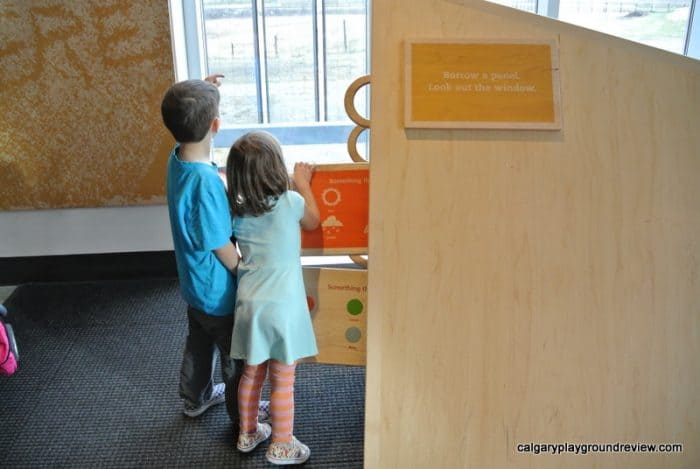 And see if you can trigger a memory through smell.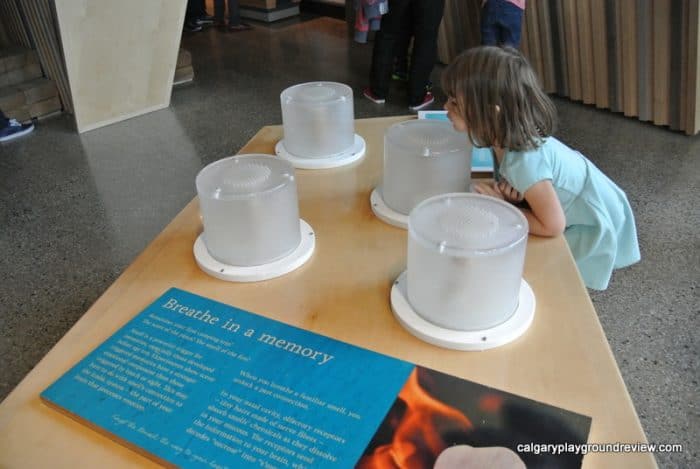 Being Human
Located on the 2nd floor, the Being Human exhibit has the least to offer for young kids. Most of the exhibits require you to read the instructions and play along to get the experiments to work. There are some neat things, but I wouldn't prioritize it if your kids are young.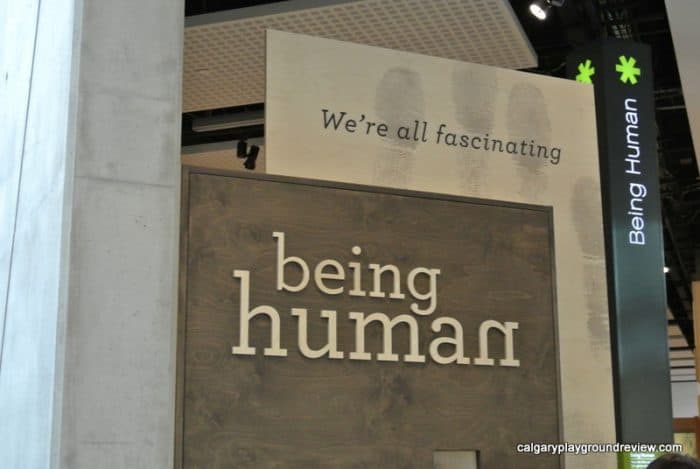 Here, you can explore concepts such as falling in love, how your body reacts to stress, memories, and emotions.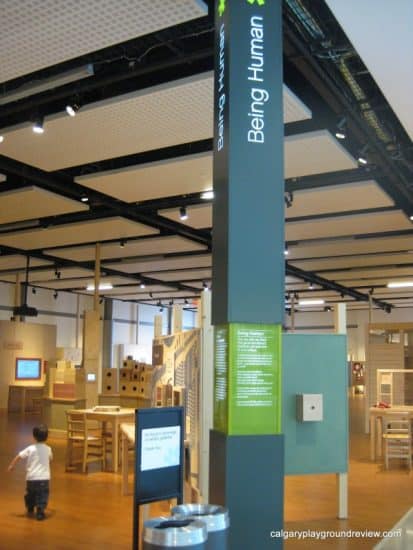 You can find out how 'compatible' you are with someone.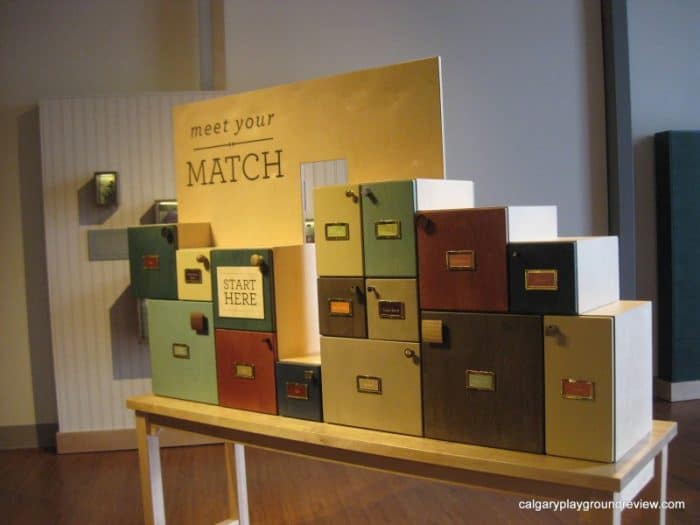 Test your memory.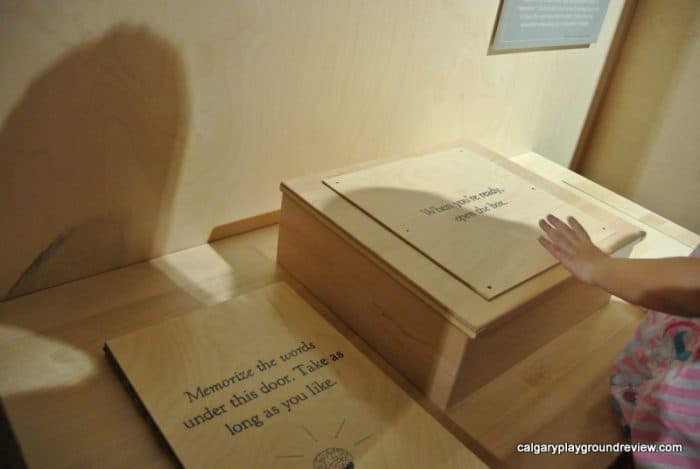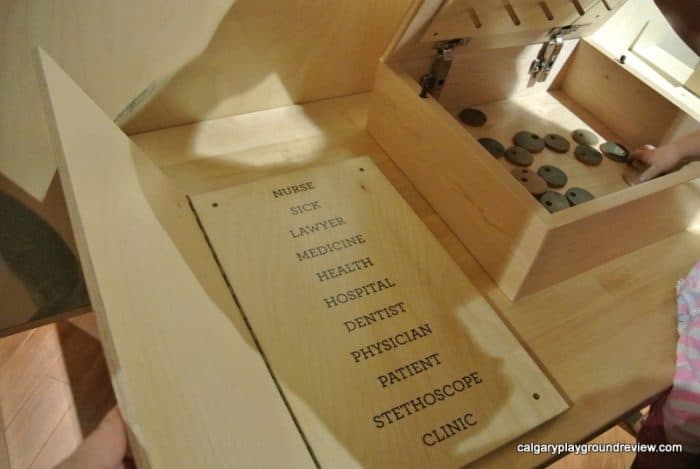 Learn about memory and fragrance.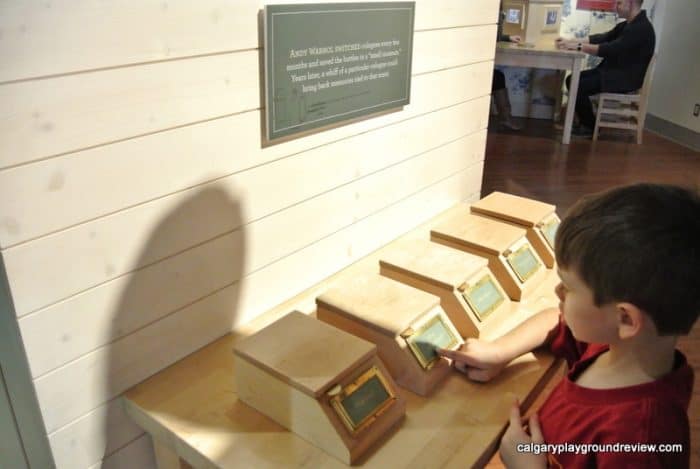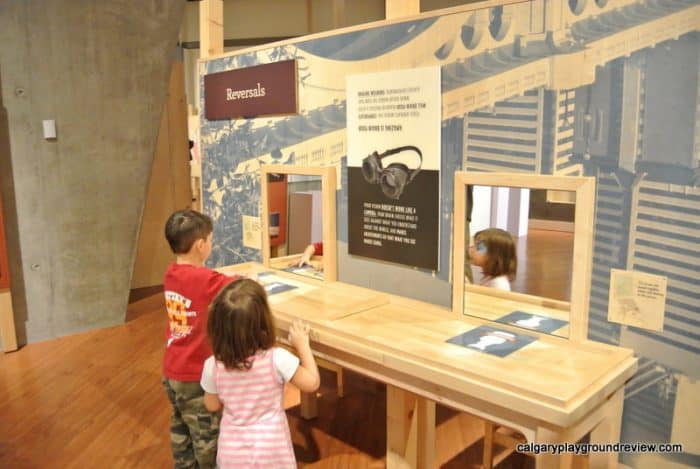 And do different kinds of mental tests like trying to put a puzzle together using a mirror or testing your reaction time.

If you are going on a date to one of the Adult Only Nights this area would probably be a lot of fun.
This is only an overview of the three permanent exhibits, not an exhaustive one. Each exhibit also has information panels providing information about the concepts that are being shown.
More about the Telus Spark science centre overall, Brainasium Outdoor Park, the Creative Kids Museum and Open Studio.
Please Note: 
We do our best to ensure the information on Calgary Playground Review is accurate, however information and events are subject to change. Please contact the organizations directly to avoid disappointment.
Can you help make this article better?
If you have noticed an error, have additional information or would like to share a comment you can:
E-mail us at calgaryplaygroundreview@gmail.com
Find us on Facebook: CalgaryPlaygroundReview
Find us on Instagram: YYCdana
Tweet us: YYCdana
We are not affiliated with any venues, attractions or organizations. Please message them directly if you have questions or concerns.