Midtown – Midtown Court
Located a short distance from Iron Horse Park. This playground has an area for older kids and younger kids. You'll be able to entertain a wide age range with the unusual equipment at this playground.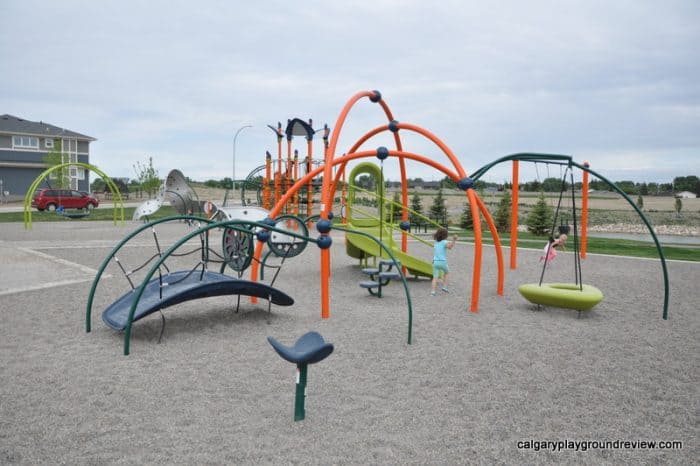 Cooper's Crossing – Coopers Drive and Coopers Crescent SW
This park is designed to be more than just a playground for kids, but as a community gathering place for people of all ages. The playground itself is large and varied with both traditional and and natural playground features that will appeal to kids of all ages.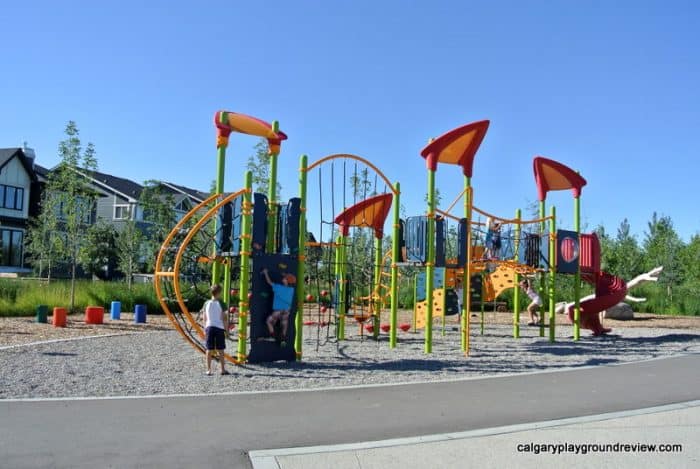 Hillcrest -Hillcrest Avenue and Hillcrest Road
This playground features some unusual equipment that kids are sure to love. There is a school-age area and a preschool area separated by a small grassy space. A great playground for a wide age range of kids.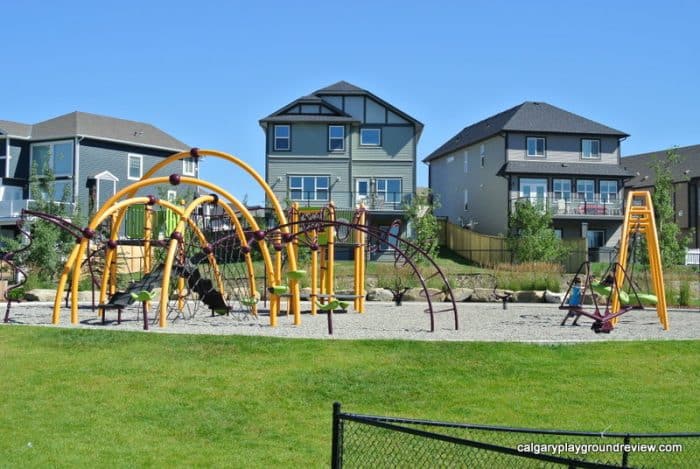 Airdrie – Chinook Winds Regional Park
This playground has equipment for little kids and big kids with accessible flooring underneath. There is a spray park right nearby as well as a skatepark.

Nose Creek Park
This playground features lot of space for picnics and the creek and pond give it a little something different from your average park. There is a good view of the school-aged playground from the outdoor exercise park, which is great if you have kids who require some but not a lot of supervision.