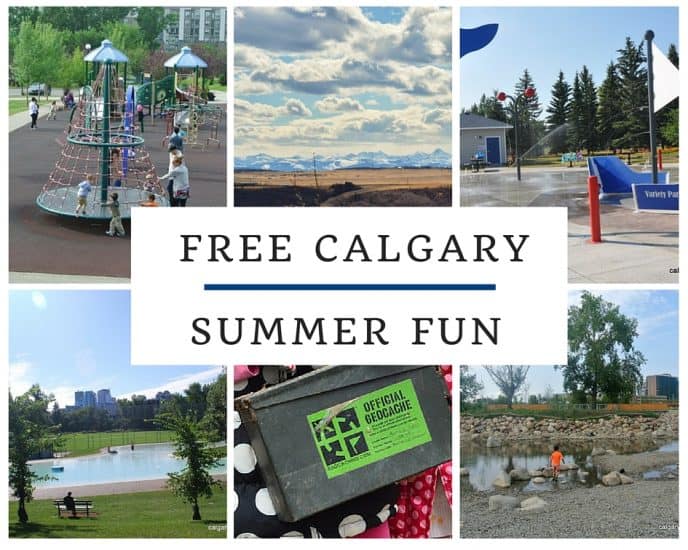 You don't have to spend money to have fun this summer. Here's some ideas for fun with kids in Calgary that doesn't cost a thing.
1. Check out one of Calgary's many playgrounds
Calgary has tons of great playgrounds – check out this list of playgrounds with reviews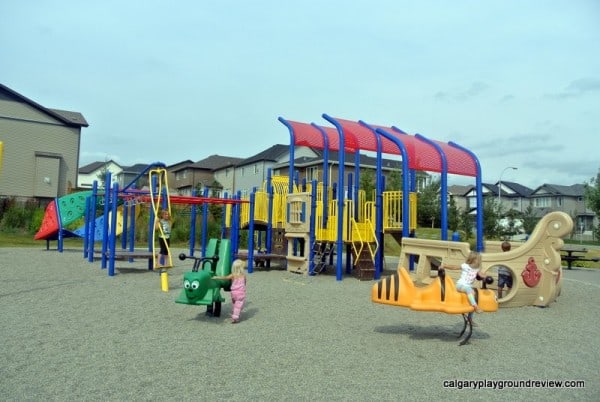 2. Spray Parks
Calgary has 6 spray parks that will be open to the public in 2016 and they are all completely free.
Read more about Calgary's spray parks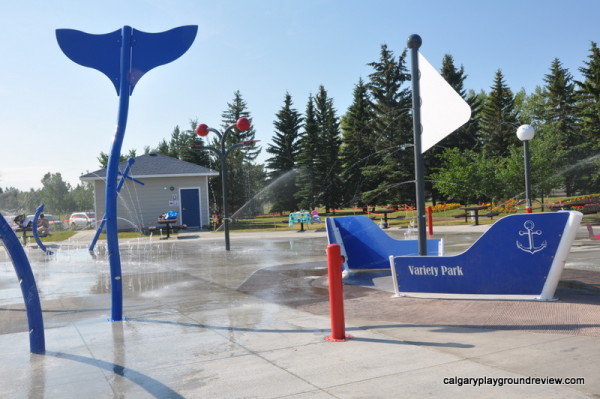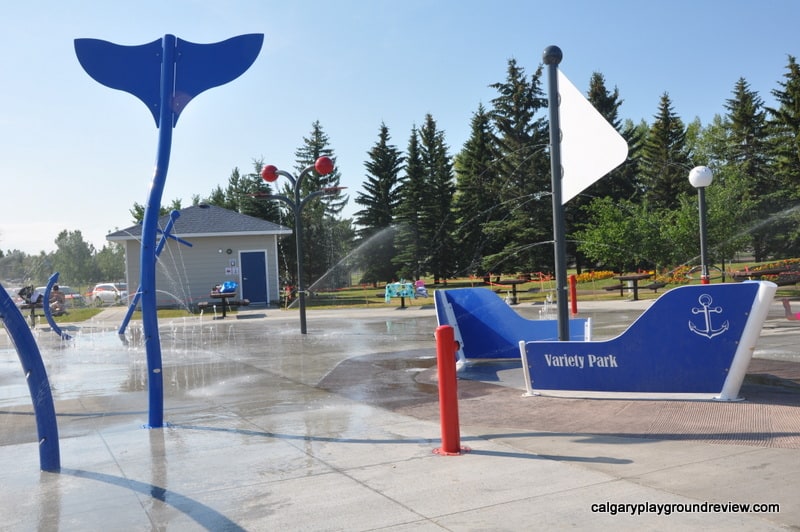 3. Spruce Meadows
You can access the ground at Spruce Meadows for free any time. They have a playground and you can tour the stables and watch the trainers exercise the horses. Some events like the Canada One even have free admission.
4. Grain Academy Museum
Located at the BMO Centre on the Plus 15 level in Stampede Park. The Grain Academy Museum says they are "An interactive celebration of the grain industry in Western Canada". They are open Monday-Friday and admission is free.
Find out more about the Grain Academy Museum at their website.
5. Go Airplane Watching
There is a small park with picnic tables and a parking lot at the Edward H. Laborde Airplane Watching Area where you can watch planes take off and land on one of the Calgary runways.
Read more about the Airplane Watching Area here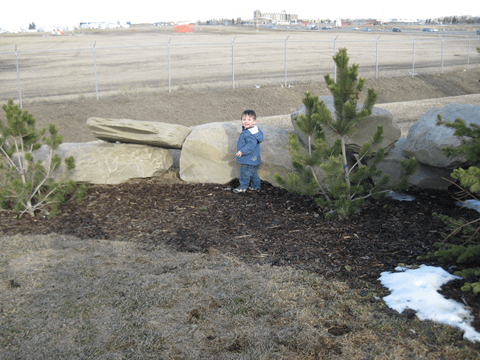 6. Devonian Gardens
Located in the Core Shopping Centre along the C-train line, the Devonian Gardens is a great stop on a downtown adventure, particularly in poor weather. In addition to the gardens, there is a playground (best for kids 5 and up) and koi fish.
Find out more about the Devonian Gardens here.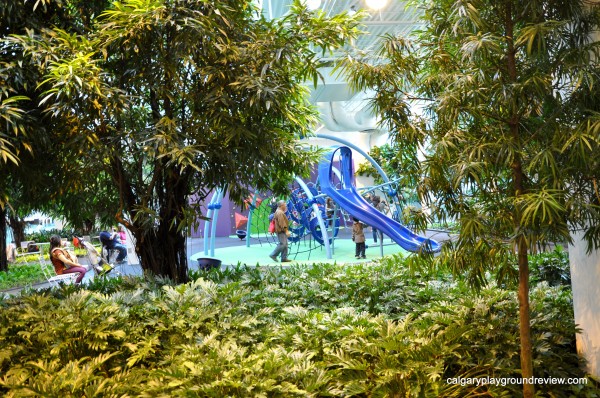 7. Calgary Public Library
Library cards at the Calgary Public Library are now free for everyone. They also offer many free programs and activities. Recently, the library has also added toys to the kids areas – most are small, but the Fish Creek library has a larger area with games and toys even older kids will enjoy.
Find out more reasons to love the Calgary Public Library here.
Geocaching (using GPS to find hidden boxes) is a great summer activity and you don't have to buy a GPS to do it – you can use your smart phone!
Learn more about geocaching with your smart phone from the Play Outside Guide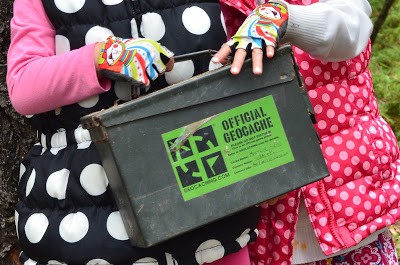 (photo courtesy of the Play Outside Guide)
 9. Try Disc Golf
Disc Golf courses are available (for no charge) in several Calgary parks. You can use a frisbee or a ball.
Read more about Disc Golf in Calgary.
10. Wade in the River at Sandy Beach
Sandy Beach is rocky and not at all sandy, but it is an excellent place for kids to play in the Elbow River.
Read more about Sandy Beach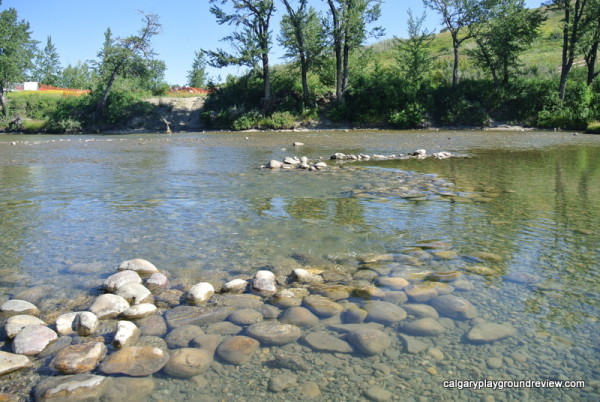 11. YouthLink Calgary Police Interpretive Centre
The Police Interpretive Centre opened at Westwinds Drive in the NE in the fall of 2015 and is open to the public on Fridays and Saturdays with no admission charge. Some exhibits do have strong content – if that is a concern for your family you are asked to check with the front desk.
Find out more about the YouthLink Calgary Police Interpretive Centre at their website
12. Explore the wetlands at Pearce Estate Park
Pearce Estate Park has interpretive wetlands where you can see birds and water life. They also have a playground and a pond where kids can fish.
See more about Pearce Estate Park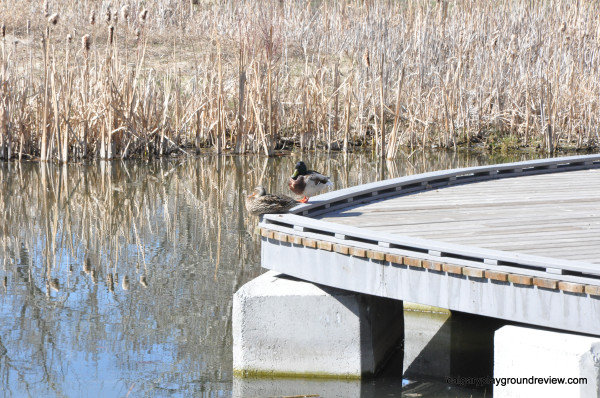 13. Wade in Riley Park or Eau Claire's Wading Pools
The wading pool at Prairie Springs will be under renovation this year but you can still enjoy the wading pools are Riley Park and Eau Claire.
See more about Calgary's wading pools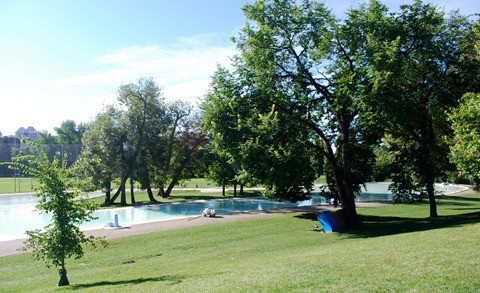 14. Go bird watching at the Inglewood Bird Sanctuary
The majority of the pathways at the Inglewood Bird Sanctuary have now reopened. Pop into the Nature Centre while you are there.
15. Try one of the City of Calgary Parks Free Drop-in programs
Find out more here
16. Go Explore Glenbow Ranch Provincial Park
This provincial park is fairly new and is only 30 minutes away. At Glenbow Ranch you can go for a picnic, go on self-guided tour, go geocaching, bird watching and more!
Read more about Glenbow Ranch Provincial Park from the Play Outside Guide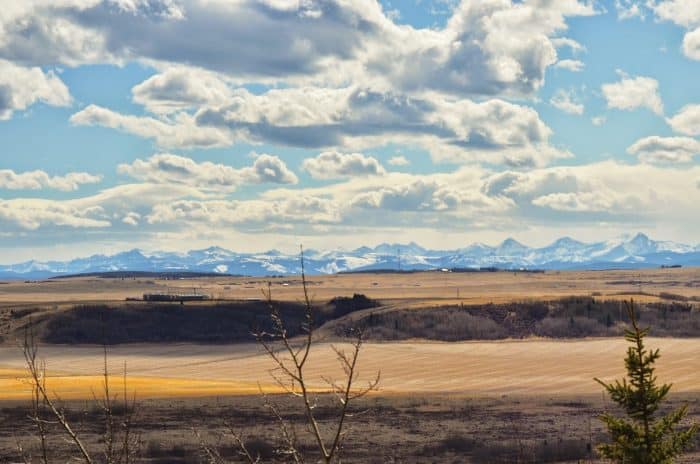 (photo courtesy of the Play Outside Guide)
17. Go Wading at St Patrick's Island Seasonal Breech
This new park has quickly become one of Calgary's favorite parks. At the West end of the park there is a river wading area with a rocky beach, perfect for a hot day.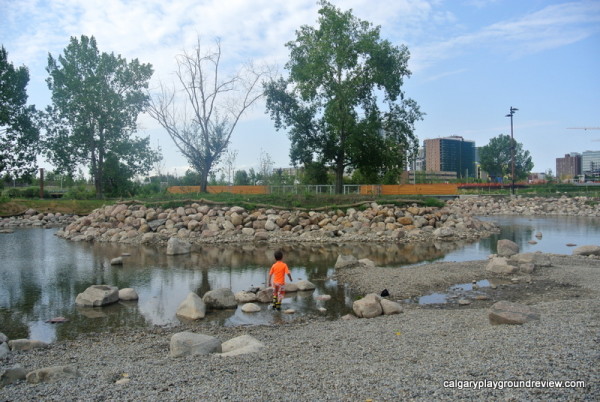 Go on a nature mission at one of Calgary's participating parks and learn about nature as you go.
19. Visit a Farmers' Market
Calgary's farmer's markets are usually free and some even offer activities for the kids.
Read more about Calgary's Farmers' Markets 
20. Walk the trails at Bow Valley Provincial Park
An hour on the road will take you to Bow Valley Provincial Park, making it a great Day Trip.
Parents of young children will appreciate the short trails with minimal elevation gain, benches along the trails for snack breaks, and washrooms at every parking lot.
Find out more about Bow Valley Provincial Park from the Play Outside Guide
http://www.playoutsideguide.com/2015/05/family-fun-in-bow-valley-provincial-park.html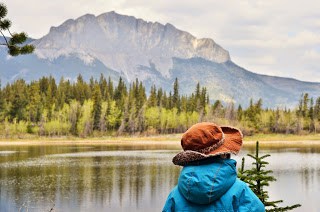 (photo courtesy of the Play Outside Guide)
Special Dates
22. Glenbow Free First Thursday Evenings
Recently the Glenbow started having free admission on the first Thursday of every month from 5-9pm. Find out more here.
23. Free Swimming on Statutory Holidays
On Statutory Holidays select city pools have free admission. Check of the city of Calgary event Calendar for these dates as well as other programs they offer.