UTCA is very dairy-free and vegan friendly. Their soft serve chocolate ice cream is vegan and their basic chimney cake recipe is also vegan so you just need to watch the topping you put on it.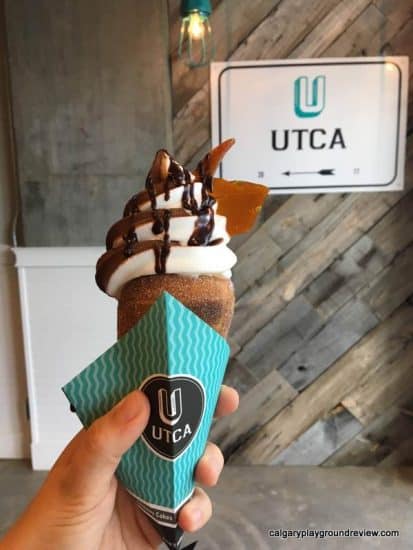 Sweet Tooth Rolled Ice Cream has two locations (one in Chinatown and one on 17th Avenue) and they offer a vegan-free rolled ice cream base made from coconut milk.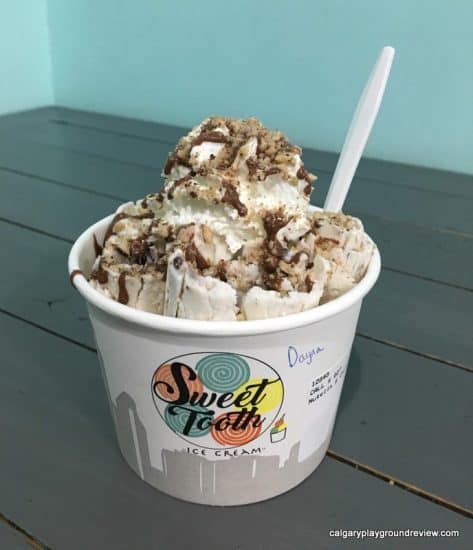 Scrollio is also located along 17th ave and offers a vegan option made from coconut milk.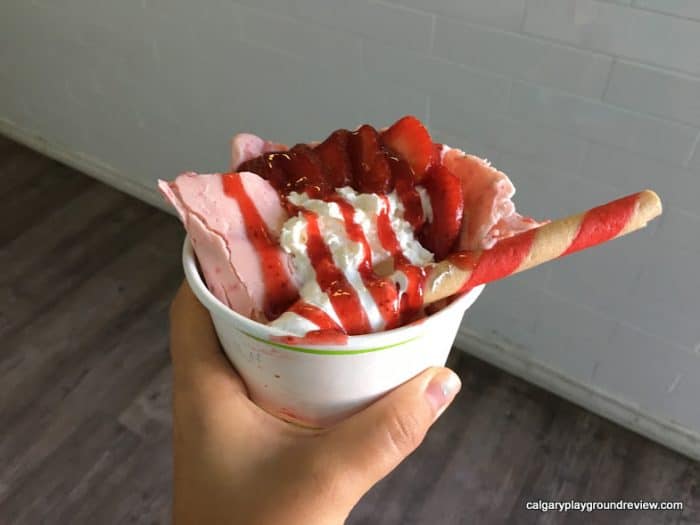 Fiasco Gelato's cafe at their headquarters always has a good selection of dairy-free sorbetto. They tend to have some unusual flavours but also make dairy-free chocolate sorbetto and coconut sorbetto.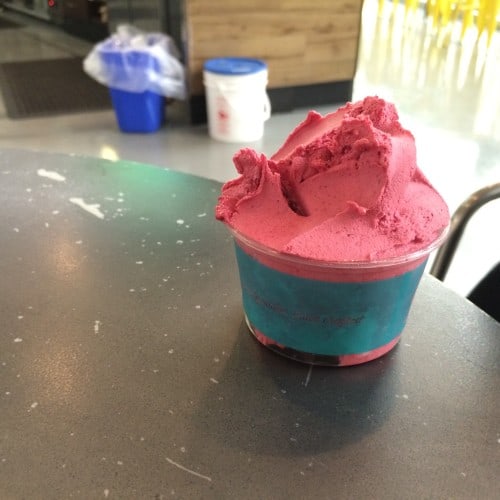 Amato Gelato has hands down the best selection of dairy-free flavours in the city. They have an entire case with just dairy-free options including chocolate sorbetto.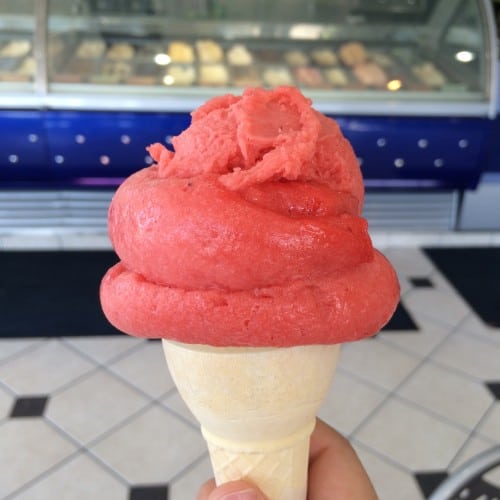 Village Ice Cream has 3 locations in Calgary. They have two dairy-free options on their menu – the flavours change but include things like mango coconut milk or chocolate coconut.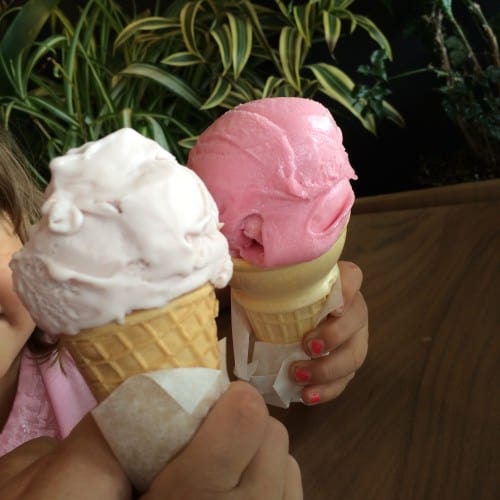 Made by Marcus is on 17th avenue and always has a dairy-free flavour or two on the menu such as chocolate fudge brownie or passion fruit basil.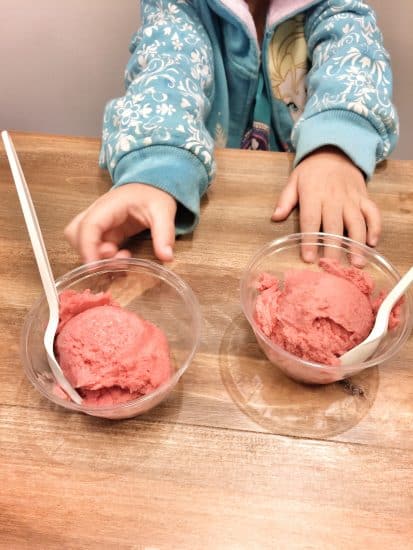 XO Ice Cream & Waffles includes a couple of dairy-free sorbets on their menu such as blood orange or mango.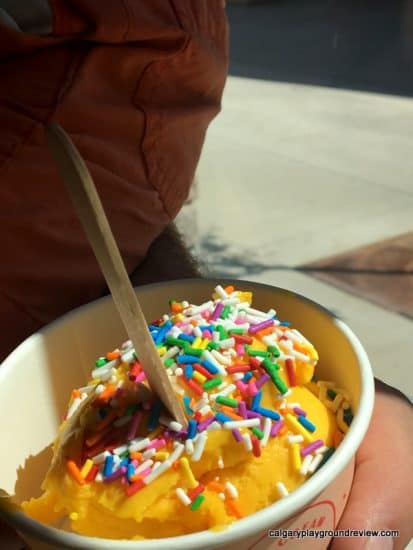 Lic's is located in Parkdale and serves 2 or 3 dairy-free sorbet options such as rainbow, strawberry and berry.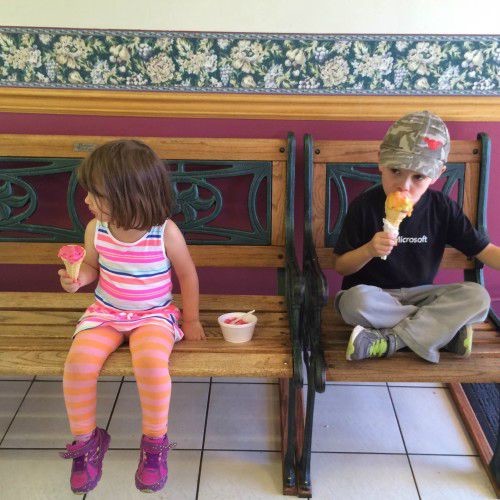 My Favourite Ice Cream Shoppe offers a larger selection of options than most with up to 5 different dairy-free sorbet options with flavours such as passion fruit and strawberry margarita.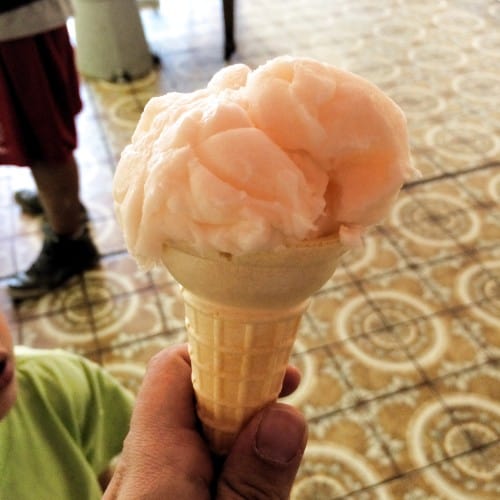 11. Inglewood Drive-in
The Inglewood Drive-in serves dole whip – a pineapple flavoured dairy-free soft serve.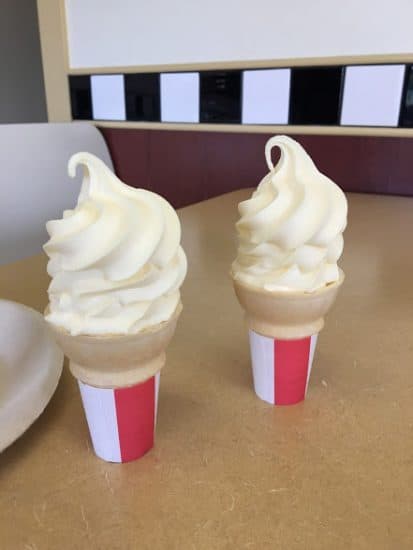 Keep an eye on these ones:
Uzu Taiyaki has a dairy-free option sometimes but it is unclear whether this will be ongoing. Check their social media accounts for updates on their flavour options.
Sweet Haven has suggested that they will be adding a dairy-free option soon.