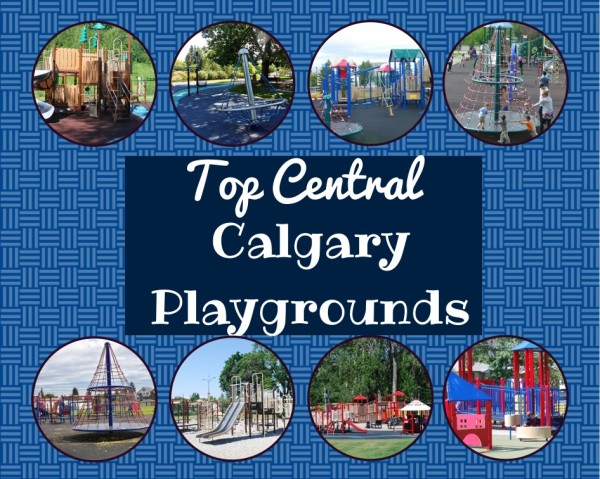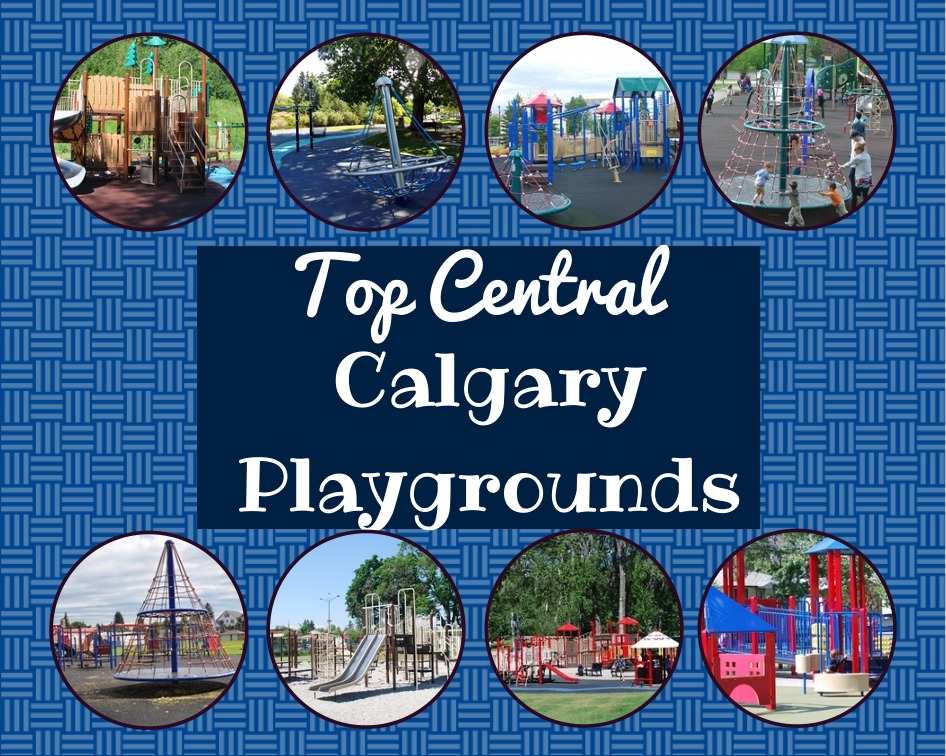 This is a list of the best playgrounds I've found in Central Calgary. Is there a playground you think should be on this list? Let me know in the comments below or e-mail me at calgaryplaygroundreview@gmail.com
Bridgeland – 9th St and Centre Ave NE.
This playground features is great if you are trying to find a playgrounds for kids with a wide age range – the ramps and accessible flooring make it great for even the littlest kids and the Merry-go-ground spinner and climbing equipment will keep older kids occupied too.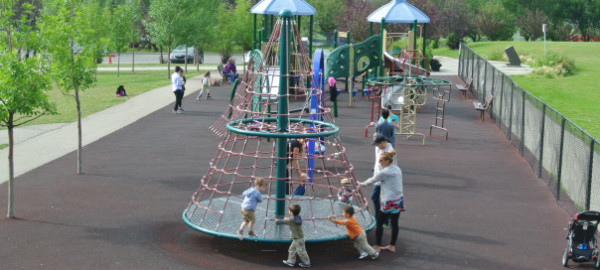 Cliff Bungalow (by Mission) – Cliff St and 22nd Ave SW
One of the prettiest playgrounds in the city, this playground has a forest theme and features accessible flooring and challenging climbing equipment for big kids and little kids.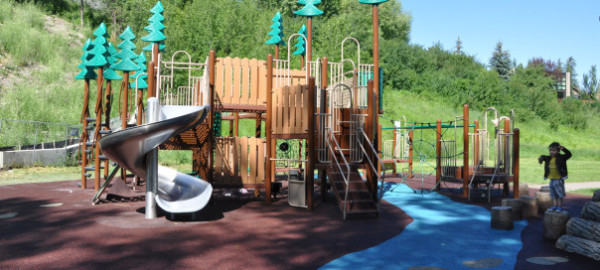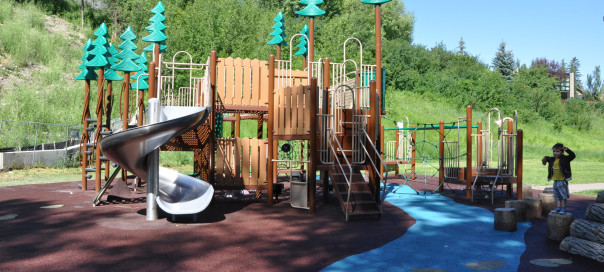 Inglewood – 14th St and St. Monica Ave SE
This playground is within a beautiful little park with large mature trees. The park has a real community feel with picnic tables, a gazebo and outdoor carpet flooring making the play space accessible to everyone. This is one of the first playgrounds I reviewed and it is still one of my favorites.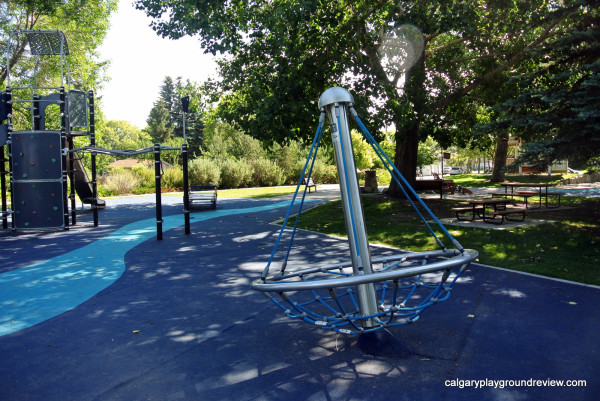 Rosedale – 9th St and 11th Ave NW
This playground large, is surrounded by big trees and has accessible flooring. It's near a school but set back from the building making it a great community playground as well. The giant Merry-go-round spinner and saucer swings will be big hits for kids of all ages.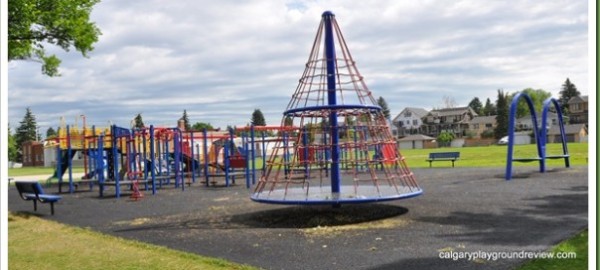 Mount Pleasant – 9 St and 21 Ave NW
This school playground is large with some cool features like artificial rocks and logs.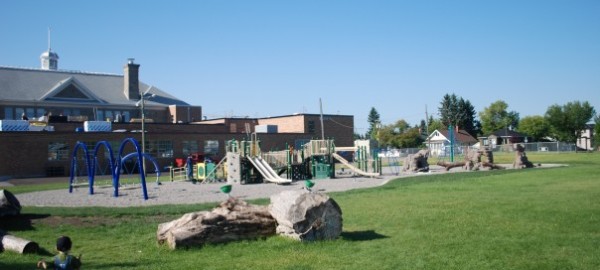 Prince's Island Park (Just North of downtown) (Playground is in the Centre of the Island near the bridge on the North side).  It is not possible to get to the playground without a bit of a walk.
This playground is huge and has a Calgary theme (which is awesome). It has multiple sections and will challenge and entertain a wide variety of ages and ability levels.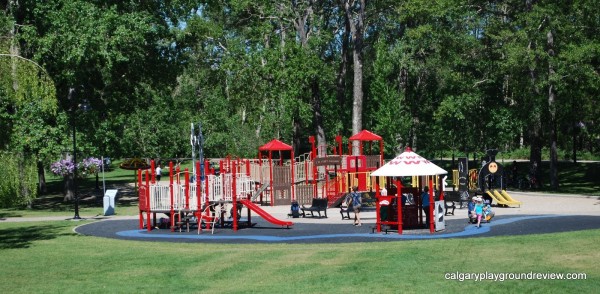 Downtown – 225  13 Ave. S.W. (also known at 13 Ave Park)
Located next to the Parks Foundation Calgary building this huge playground has accessible flooring, a climber for big and little kids and a great ramp system.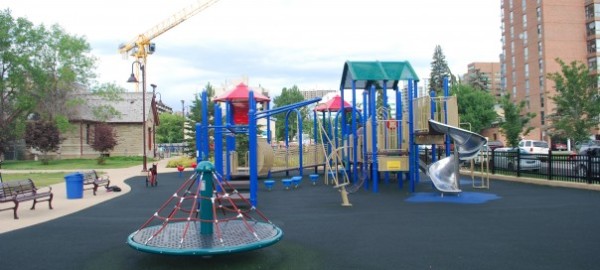 Balmoral – 16th avenue and 1 st. NW
This playground is at a middle school – it's a bit hard for preschoolers but will provide a often missing challenge for older kids.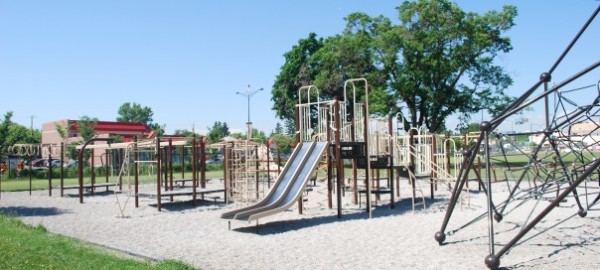 Winston Heights – 22 Ave & 7th St NE
This playground has an usual set of equipment that I haven't seen anywhere else in the city. It's great for bigger kids and will provide a different kind of challenge from what they are used to. It also has swings and a preschool climber making it great for all ages.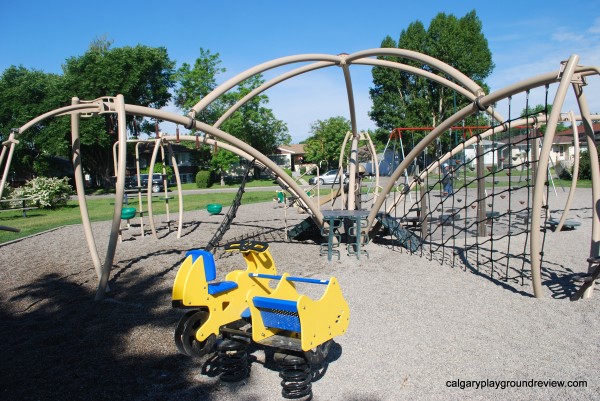 Renfrew 811 Radford Road N.E. (Beside the Renfrew Community Association – NOT the athletic park)
One of the best toddler playgrounds in the city. Your little ones will love running around a playground that is just their size.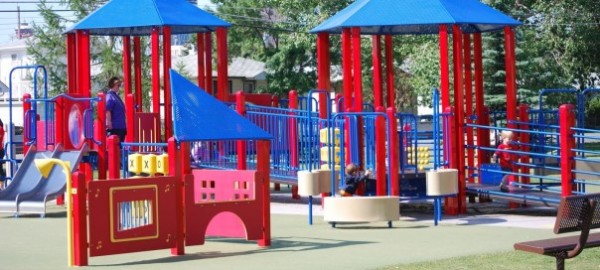 Honorable Mention:
Rotary park playground has my top Calgary playground list in the past, but in the end I ended up cutting it from my top Central playgrounds list. It's still a solid playground and being in a lovely park with a spray park I just couldn't leave it off all together.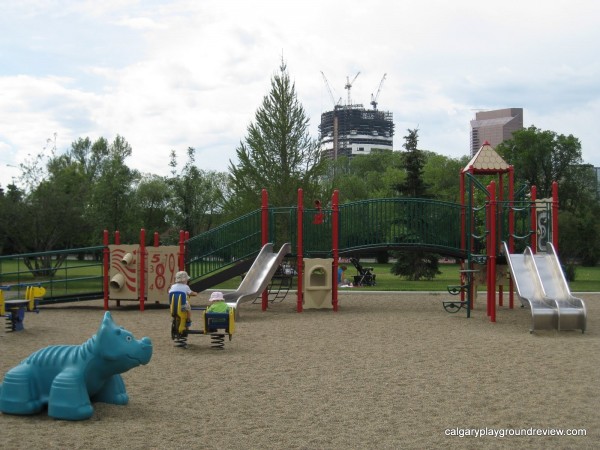 What playground would you add to this list?