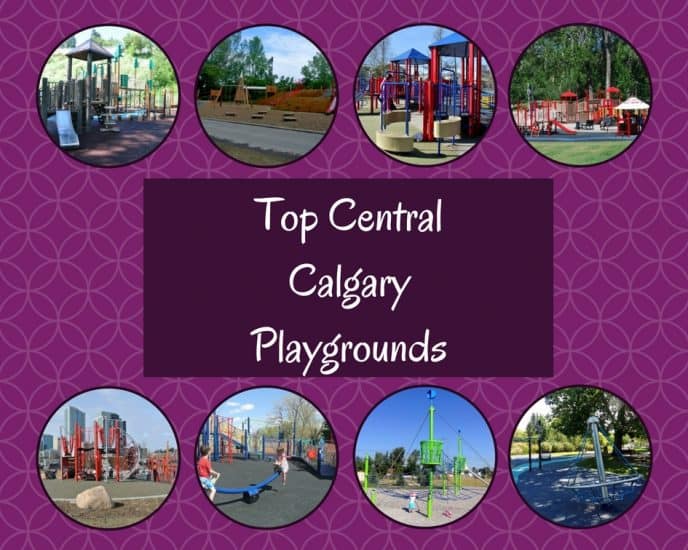 This is a list of the best playgrounds I've found in Central Calgary (south of 16th ave, West of Deerfoot, East of Crowchild and North of 25/26 Ave). Is there a playground you think should be on this list?
East Village – 1300 Zoo Rd. NE (you can access it by car through the South Zoo parking lot)
The playground has a wonderful setting and includes unusual equipment and many slides built into the hill. It also now sports a canopy to keep the slides from getting too hot. Older kids will love the climbing structures and the fast tall slides. Toddlers will find the climbing structures a little challenging but will still enjoy many of the other playground features. Be sure to visit the other side of the park where you'll find a river wading area and a rocky beach.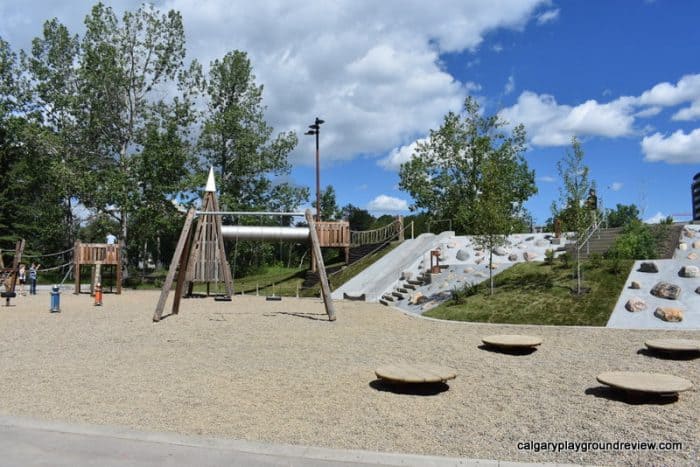 651 McDougall Rd NE
Flyover Park is an eye catching inner city park that is unlike any other playground in the city.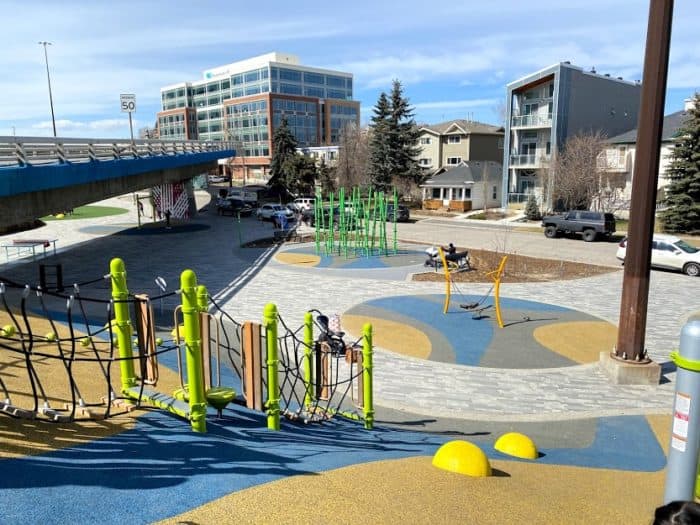 Prince's Island Park (Just North of downtown) (Playground is in the Centre of the Island near the bridge on the North side).
This playground is huge and has a Calgary theme (which is awesome). It has multiple sections and will challenge and entertain a wide variety of ages and ability levels.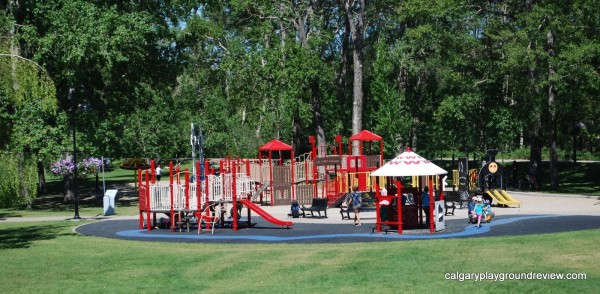 East Village – 7 Ave and 6 St SE
This playground is very different from other playgrounds in Calgary from the equipment itself to the position of the playground along a hill. Bigger kids will love challenging themselves on the ropes and logs. Really young kids will love trying to walk around the uneven ground and climbing up on the stumps and platform. And everyone will love the roller slide.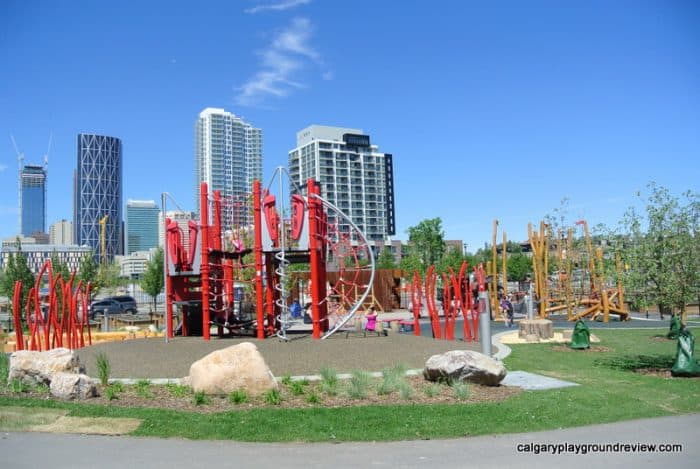 Inglewood – 9 Avenue and 14 Street S.E.

This natural playground takes design inspiration from old ranch properties. Kids can interact with natural materials and get a different experience from traditional playgrounds. This playground includes a log jam, loose materials and a sandpit.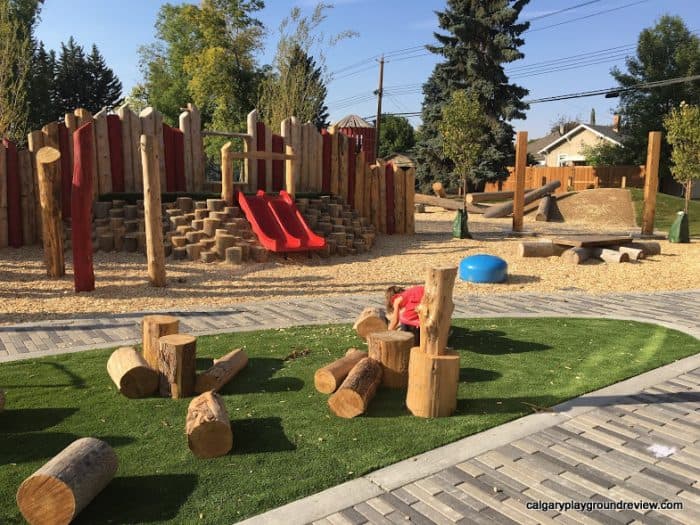 Bridgeland – 9th St and Centre Ave NE.
This playground is great if you are trying to find a playgrounds for kids with a wide age range – the ramps and accessible flooring make it great for even the littlest kids and the Merry-go-ground spinner and climbing equipment will keep older kids occupied too.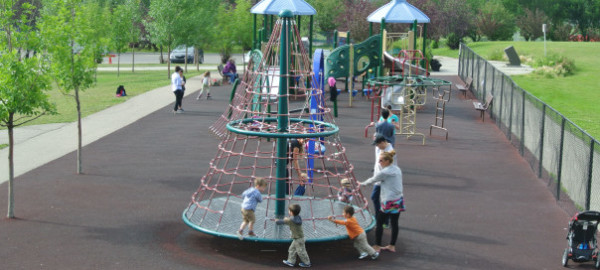 Cliff Bungalow (by Mission) – Cliff St and 22nd Ave SW
One of the prettiest playgrounds in the city, this playground has a forest theme and features accessible flooring and challenging climbing equipment for big kids and little kids.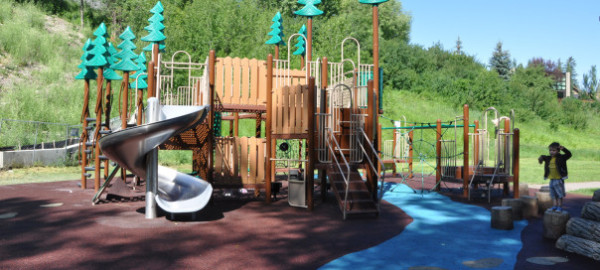 Hillhurst – 800 12 St. N.W (South of SAIT)
This playground is located in one of my favorite Calgary parks, featuring beautiful rock gardens and a lovely wading pool. With the addition of this new playground, the park is even better. Little kids will love running up and down the ramp, bigger kids will like challenging themselves on the rope bridge and going down the tall slides.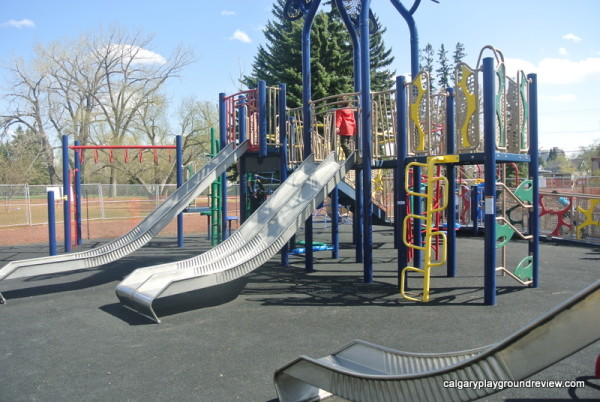 Hillhurst – 402 18 St NW

This is a fantastic school playground. The setting is really lovely with pathways, natural features, tall trees and some great playground equipment too.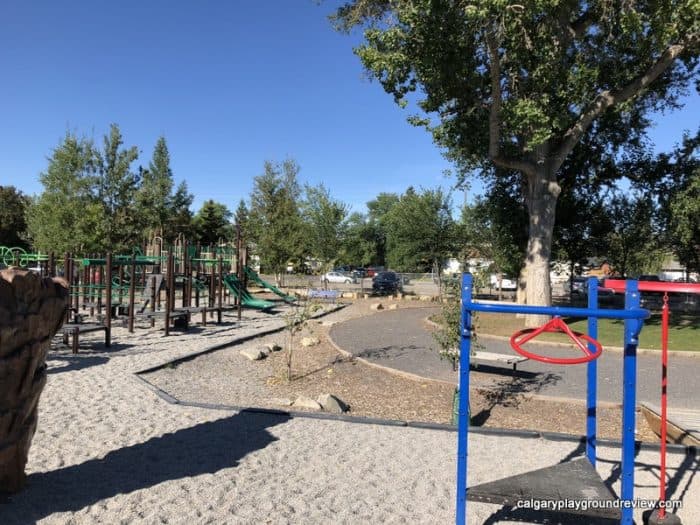 Inglewood – 14th St and St. Monica Ave SE
This playground is within a beautiful little park with large mature trees. The park has a real community feel with picnic tables, a gazebo and outdoor carpet flooring making the play space accessible to everyone.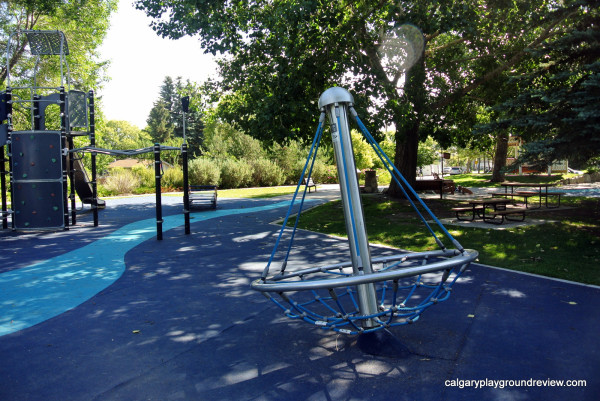 Inglewood – 1921 9 Ave SE
There aren't many school playgrounds that make the list but Colonel Walker School Playground is really unlike any other in Calgary. It's hard to show in pictures just how high the slide and rope bridge on this playground really is. Preschoolers and toddlers will generally find this playground too challenging but older kids are sure to be impressed.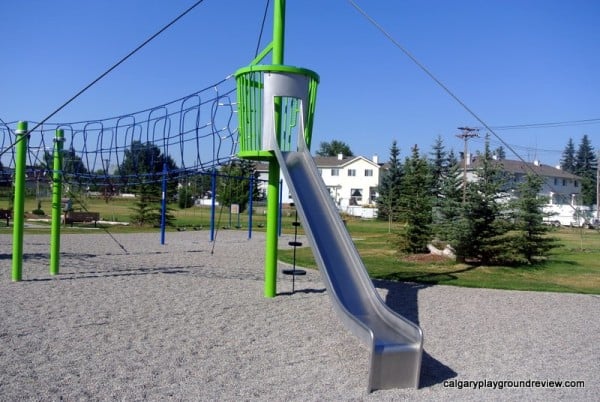 Rosedale – 9th St and 11th Ave NW
This playground large, is surrounded by big trees and has accessible flooring. It's near a school but set back from the building making it a great community playground as well. The giant Merry-go-round spinner and saucer swings will be big hits for kids of all ages.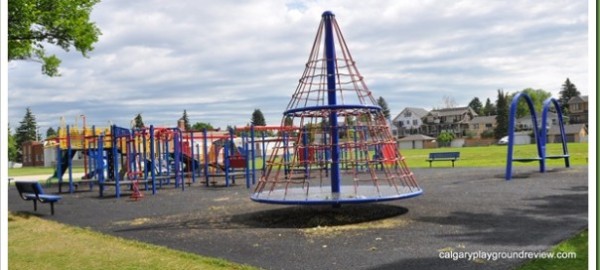 Downtown – 225 13 Ave. S.W. (also known at 13 Ave Park)
Located next to the Parks Foundation Calgary building this huge playground has accessible flooring, a climber for big and little kids and a great ramp system.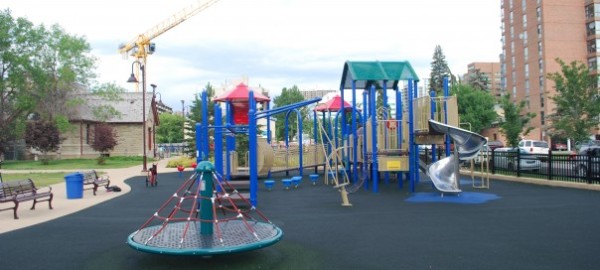 18th Street & 6th Avenue NW
This is a really well designed playground. It's obvious that a lot of thought was put into the preschool play structure. Nearly everything on it allows two children to engage in the same activity beside each other – perfect for their developmental level. The school-age play structure has a section with a bridge that is over 5 feet tall and has lots of different varied and uncommon features.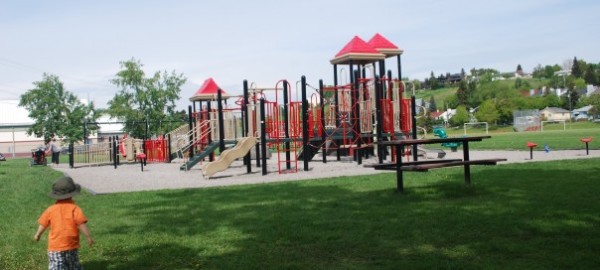 Renfrew811 Radford Road N.E. (Beside the Renfrew Community Association – NOT the athletic park)
One of the best toddler playgrounds in the city. Your little ones will love running around a playground that is just their size.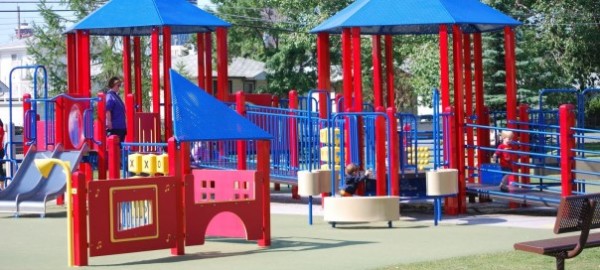 1236 16 Ave SW
This newly redeveloped beltline park features a great new playground with some cool equipment.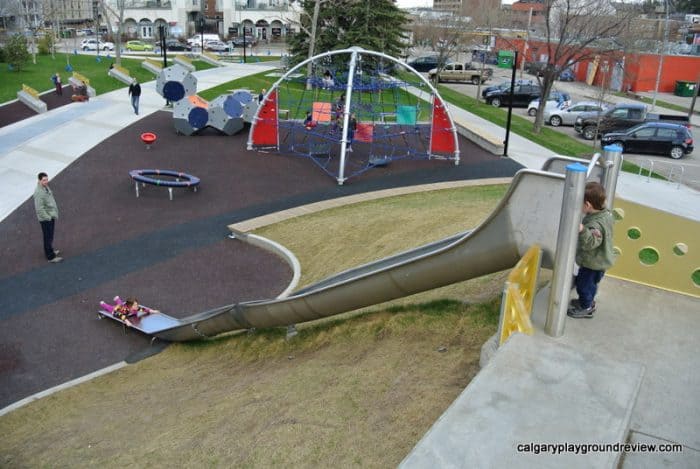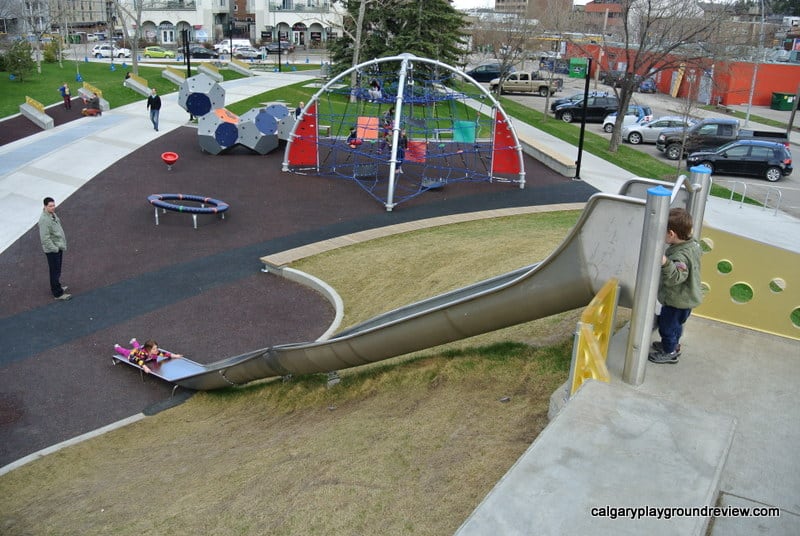 What playground would you add to this list?
Please Note: 
We do our best to ensure the information on Calgary Playground Review is accurate, however information and events are subject to change. Please contact the organizations directly to avoid disappointment.
Can you help make this article better?
If you have noticed an error, have additional information or would like to share a comment you can:
E-mail us at calgaryplaygroundreview@gmail.com
Find us on Facebook: CalgaryPlaygroundReview
Find us on Instagram: YYCdana
Tweet us: YYCdana
We are not affiliated with any venues, attractions or organizations. Please message them directly if you have questions or concerns.