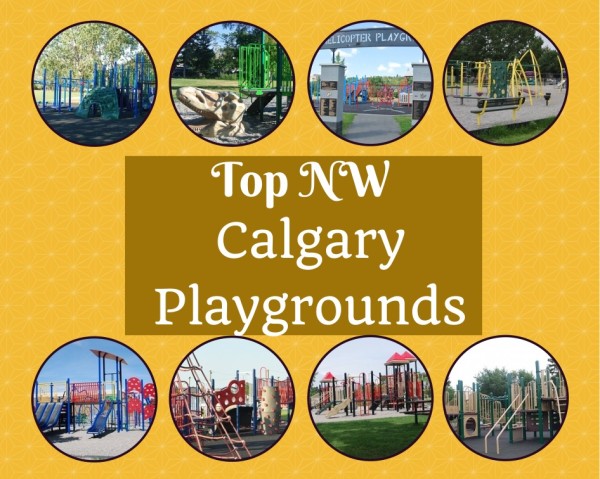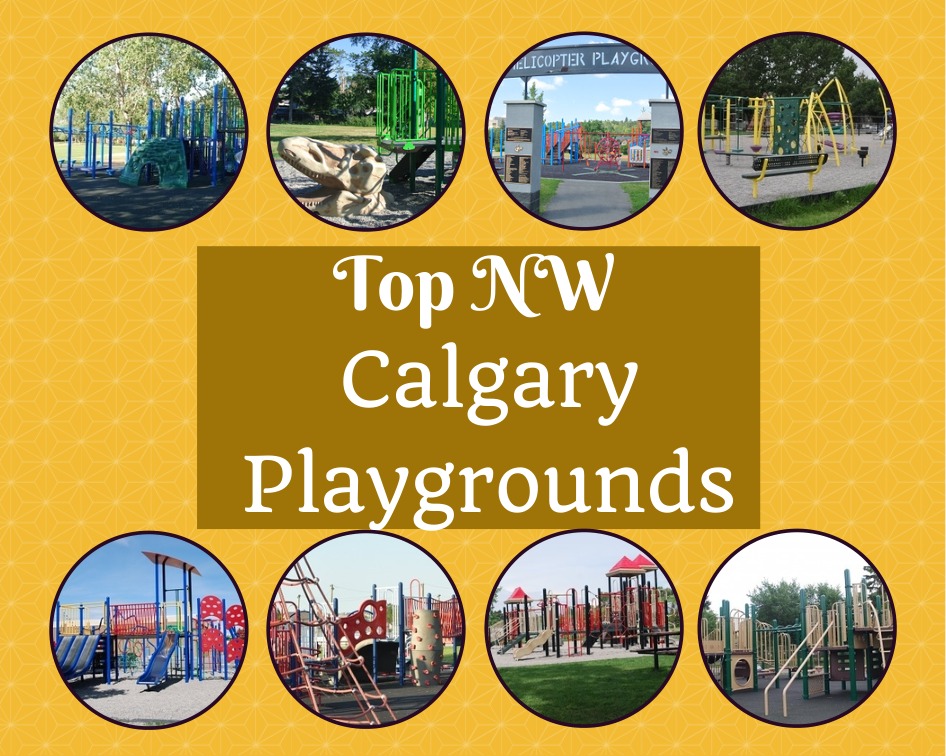 This is a list of the best playgrounds I've found in NW Calgary. Is there a playground you think should be on this list? Let me know in the comments below or e-mail me at calgaryplaygroundreview@gmail.com.
Capitol Hill – 20th Avenue and 15th St. NW.
The playground was newly installed last year. This playground provides great opportunities for imaginative play and will have your kids begging to go to the dinosaur playground.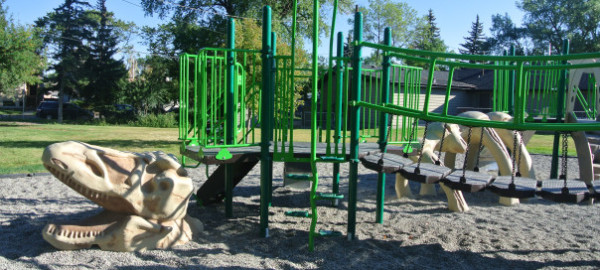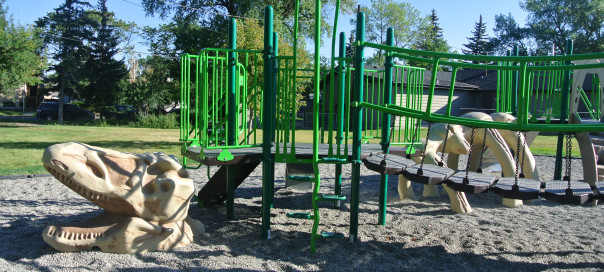 Parkdale/West Hillhurst – 5th Avenue and 27th St. NW.
One of Calgary's most beloved playgrounds. It's large with plenty of equipment for older and younger kids and has a helicopter theme.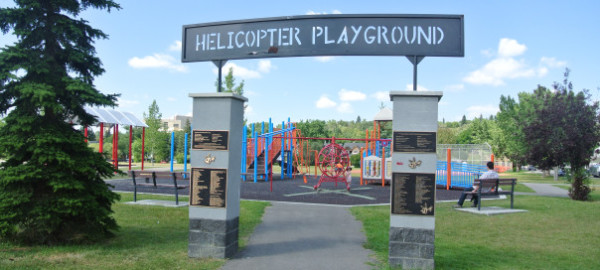 Brentwood – Northmount Drive and Brantford Drive NW
One of the best school playgrounds in the city. It offers some unique equipment is large and varied. It is best for school aged children but there are some things younger kids will enjoy as well.
Dalhousie – 53 St and Dalhart Rd NW
This playground has a challenging climber for school-aged kids and an excellent preschool climber as well.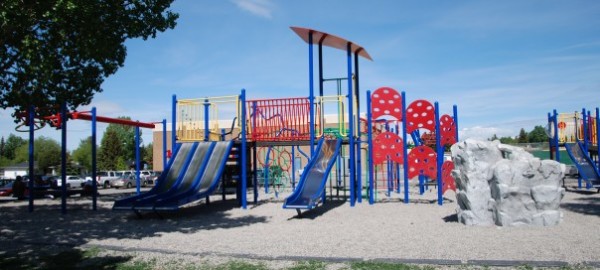 Panorama – 134 Panatella Hill NW
The climber at this playground is unusual and challenging for older kids. What separates this playground from others using this type of climber is the addition of a great preschool climber, plenty of swings and a covered picnic area.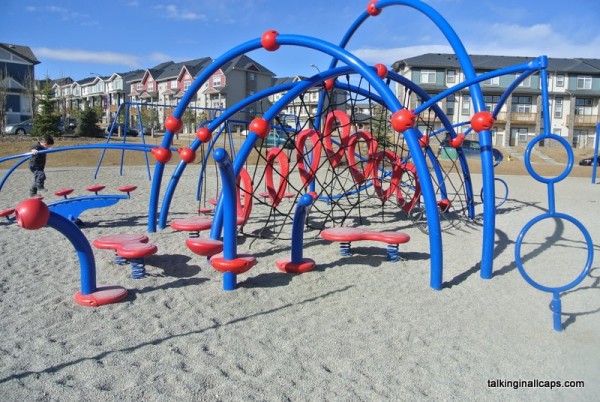 St. Andrews Heights. 2634 12 Ave NW
This playground is located next to a school. It features accessible flooring, a climber with 2 ramps, a rock wall climber and swings.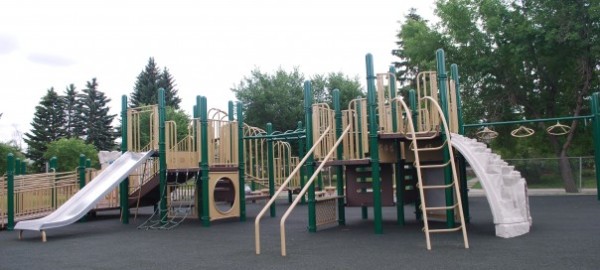 West Hillhurst 18th Street & 6th Avenue NW
This playground is right next to Bowview Outdoor Pool. This is a large, well thought out playground with lots of fun features. I love how most of the preschool climber allow for side by side play.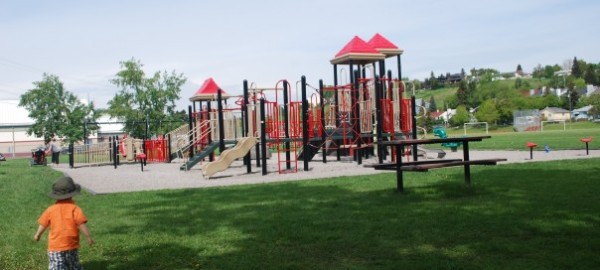 Sandstone – Sandarac Drive and Sandalwood Gate
This playground is excellent, it features accessible flooring, a large Merry-go-round spinner (Apollo) and a musical array. To top it off there is another really good playground just a short walk across the field.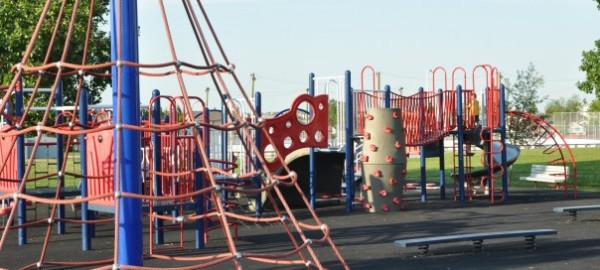 University Heights – 3420 16 Ave. N.W.
Located next to a school, this playground has two large playground areas. The first area has accessible flooring, a ramp and swings. The second area has pea gravel and some cool pieces of equipment like a web climber, Merry-go-round spinner (Apollo) and more.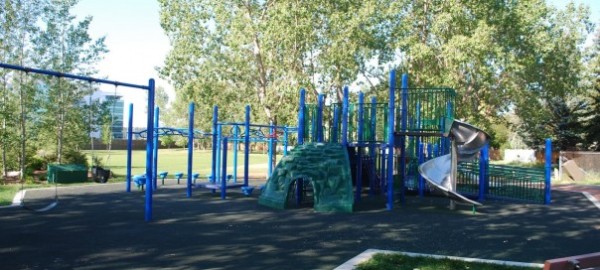 What playground would you add to this list?