This is a list of the best playgrounds I've found in SW Calgary. Is there a playground you think should be on this list?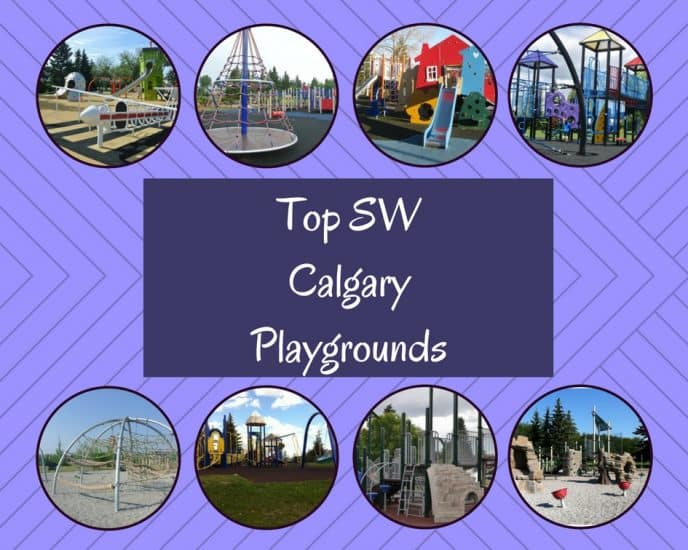 Currie Barracks – 2953 Battleford Ave SW

This playground has become instantly popular even though it can be a little tricky to get to because of the construction in the area. The airplane theme is really attractive, the flooring is accessible and the control tower slide is really tall.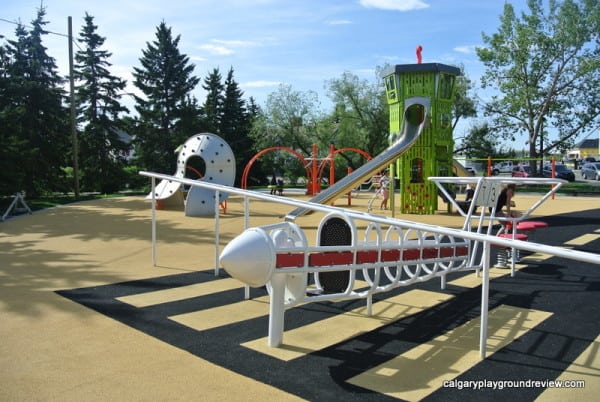 Off Belmont Drive SW (South of 22X, West of Macleod Trail/Highway 2A) 

The colourful little hills are both fun and eye catching. The equipment is unusual and full of playfulness.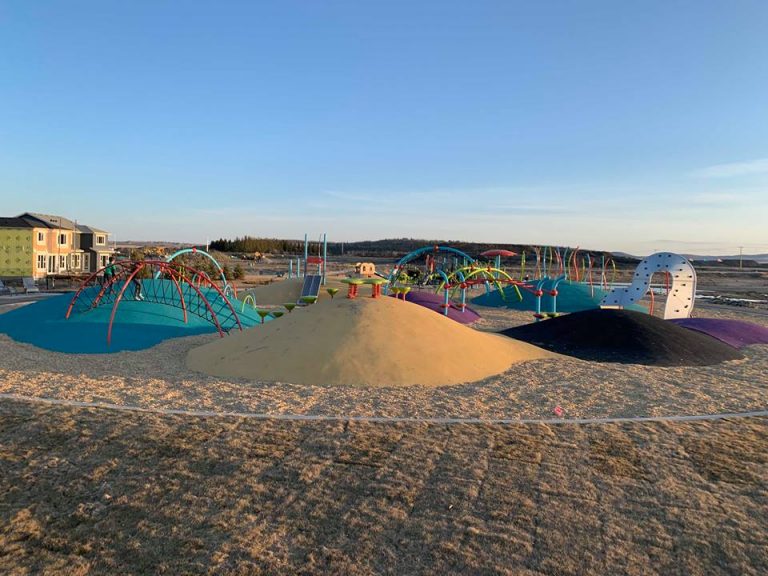 1204 89th Ave SW

This playground is one of the most 'natural' natural playground in Calgary right now. The playground is quite different from a more traditional metal and plastic playground and provides different kinds of challenges that kids can miss out on in the city.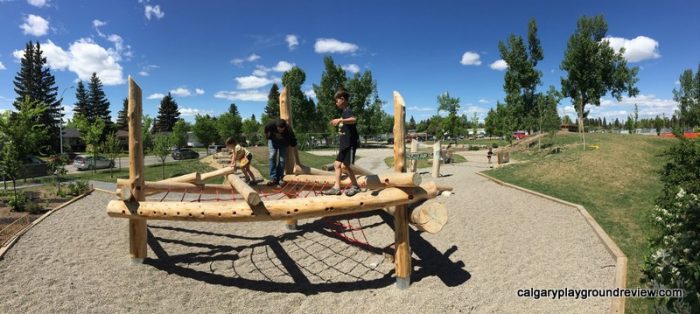 North Glenmore – 53 ave SW and 21 St SW

This natural playground includes rocks and logs to hop across, a hill slides and a zipline.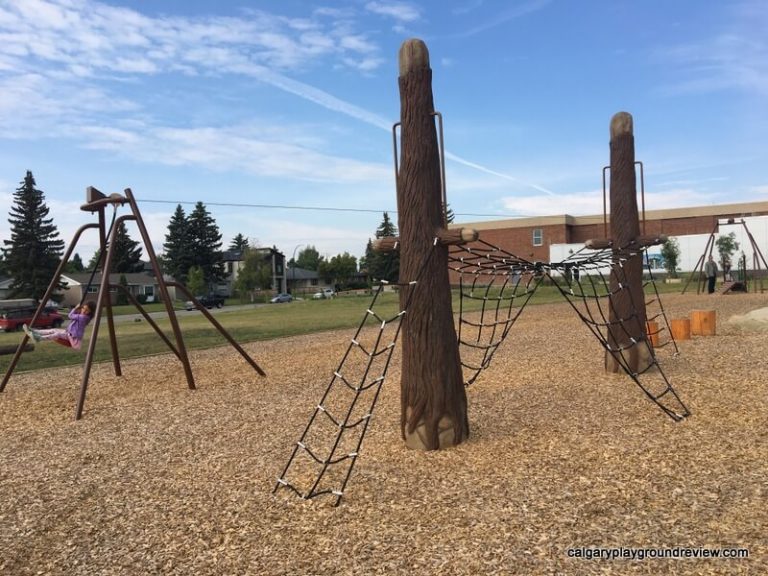 Aspen Woods – 20 Aspen Hills Dr SW
This playground is a Play On! Playground and has been designated as a project of excellence for meeting the best practices in youth fitness through sliding, swinging, spinning, climbing, brachiating (think monkey bars) and balancing.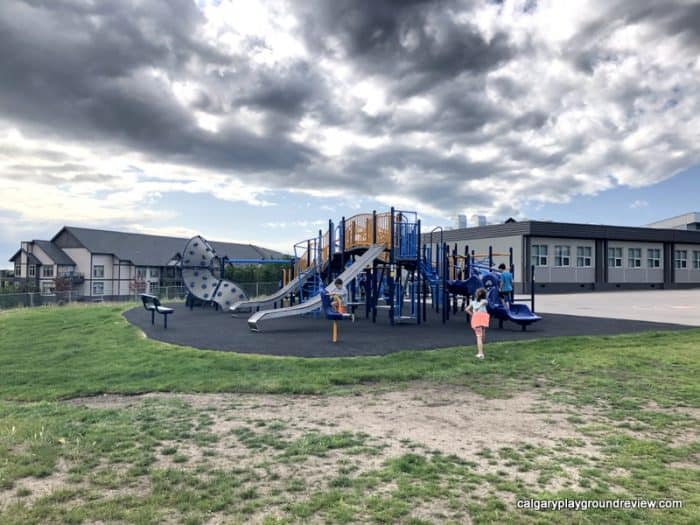 Lakeview – 34 St and 58 Avenue SW

This school playground has accessible flooring, a large climber with ramps, saucer swings and a Merry-go-round spinner (Apollo). Kids of all ages will be sure to have a good time.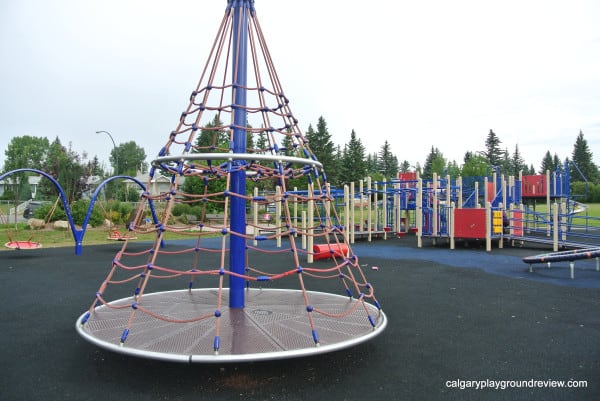 Evergreen Estates – 1601 Evergreen Dr SW

This playground is fantastic with ramps and great climbing features. It also has a parent and baby combo swing!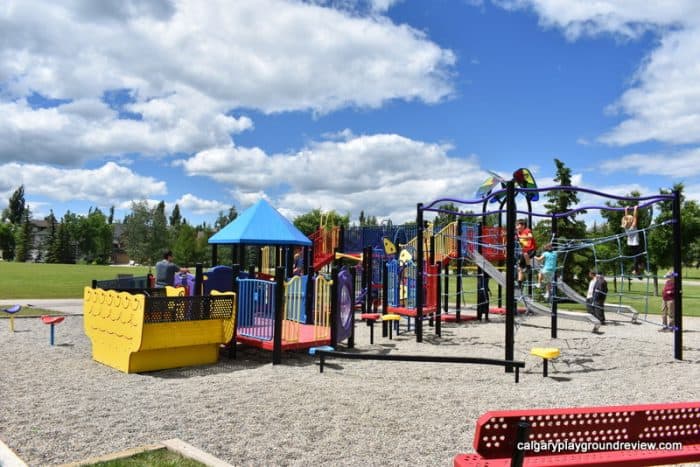 8999 Wentworth Ave SW

This playground is large with lots of equipment to challenge and entertain school-aged kids. There are still things for younger kids as well, like the saucer swings. The large rope web climber is unusual in the city and sure to entertain older kids.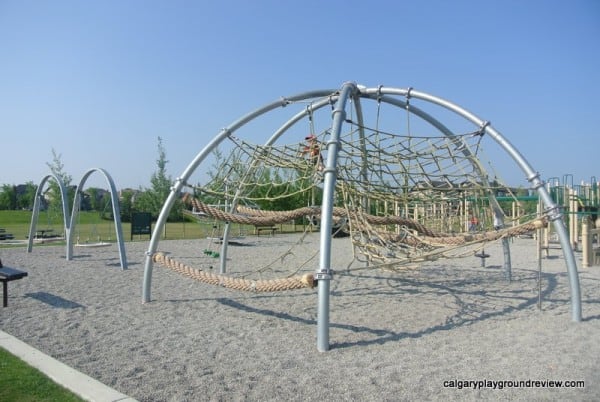 Manchester – 57 St SW and 1a St SW

Both big kids and little kids will love this imaginative playground little kids will love the ground level features and being able to run around with ease. Older kids will love challenging themselves on the climber equipment and engaging with the imaginative play features.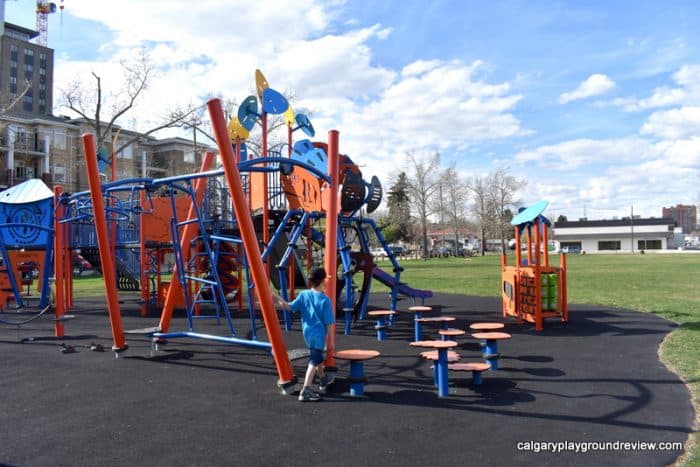 29 St SW at 19 Ave SW

This playground is generally aimed at younger kids. Toddlers will love being able to easily run around the ground, going up and down the ramp and little slides. Kids a bit older will love the high balconies, navigating the step trees and walking across the wobbly balance beam.
Poplar Rd and 7th Ave SW (by Wildflower Arts Centre)

This is a great playground for little kids or younger school aged kids. The ramps and accessible flooring make it perfect for kids just learning to walk or anyone unsteady on their feet.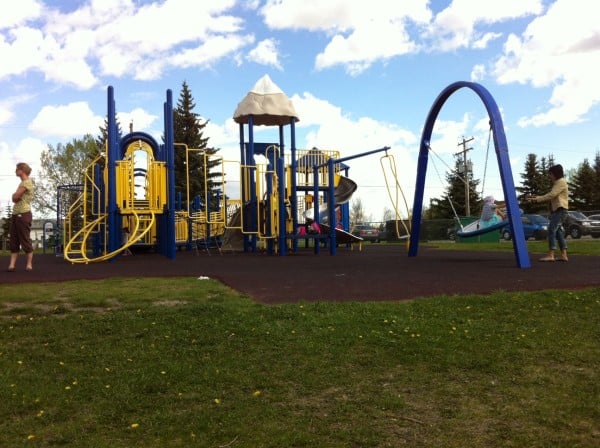 Kelvin Grove – 73 Ave and Kerfoot Cres SW

This is large with a lot of challenging features for bigger kids and a great preschool climber with a wobbly bridge and ramp for younger kids. It also has 6 swings and to top it off there is another great playground across the field at Chinook School.

South Glenmore Park – 90 Ave. & 24 St. S.W.

This park has everything you want in one place. The spray park is right next to the playground and the playground recently got a face lift with some new equipment.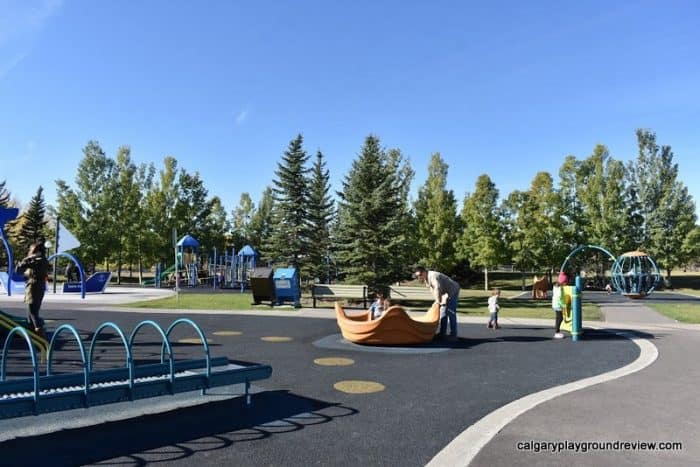 Springbank Hill – Springborough Blvd & 26 Ave SW

Great for kids of all ages. The ramps and accessible flooring make it great for early walkers or those unsteady on their feet. The large spinner is extremely popular with the kids at the park and unlike some is well balanced and easy to spin. The large climber is designed so kids can move around it and almost never have to touch the ground.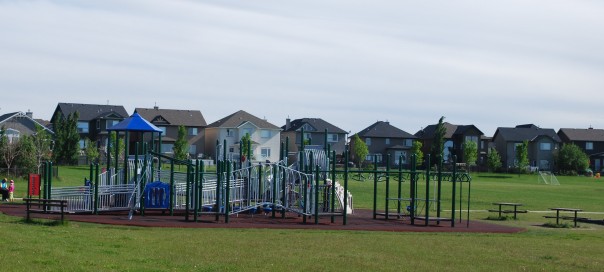 Mayfair – Malibou Rd & Medford Pl. SW

This attractive community playground is located a a lovely little park with large mature trees. It has accessible flooring, an adorable preschool climber, school-aged climber with a ramp, a saucer swing and more.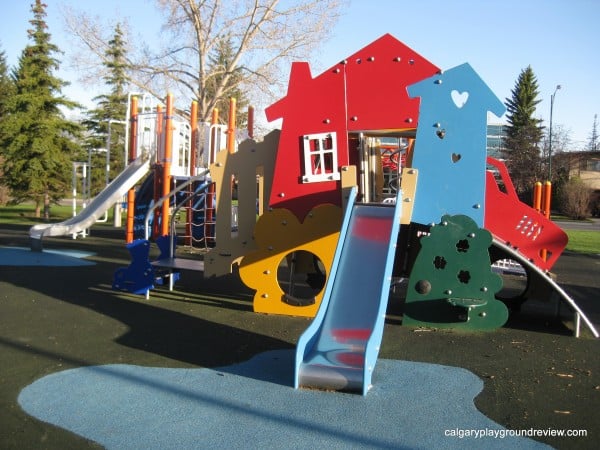 Aspen Woods – 1677 93 St SW
There are two playgrounds at this school so be sure not to miss the one around the back. It has some of the best slides in the city!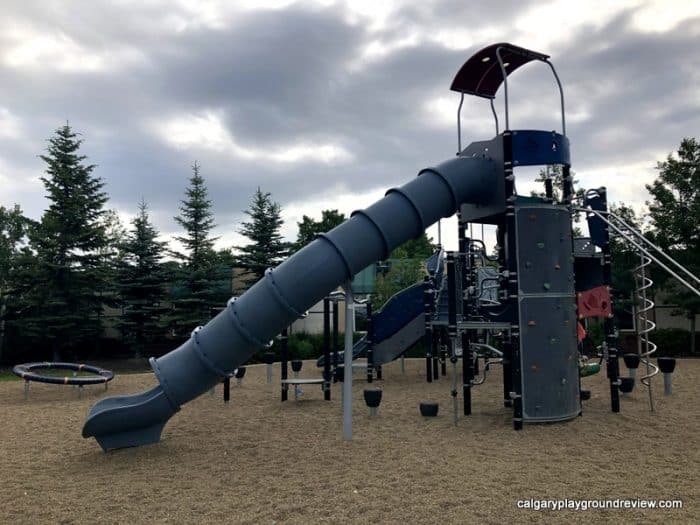 Elboya – 46 Ave & 4a St. SW

This playground is big and bright and sure to please. The playground has accessible flooring, and plenty of equipment for both older and younger kids. Making the playground even better is the landscaping surrounding it including small hills, rocks, pathways and trees.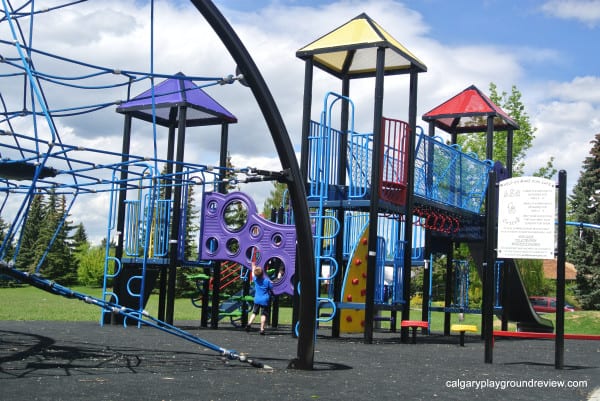 You may also be interested in:
Please Note: 
We do our best to ensure the information on Calgary Playground Review is accurate, however information and events are subject to change. Please contact the organizations directly to avoid disappointment.
Can you help make this article better?
If you have noticed an error, have additional information or would like to share a comment you can:
E-mail us at calgaryplaygroundreview@gmail.com
Find us on Facebook: CalgaryPlaygroundReview
Find us on Instagram: YYCdana
Tweet us: YYCdana
We are not affiliated with any venues, attractions or organizations. Please message them directly if you have questions or concerns.