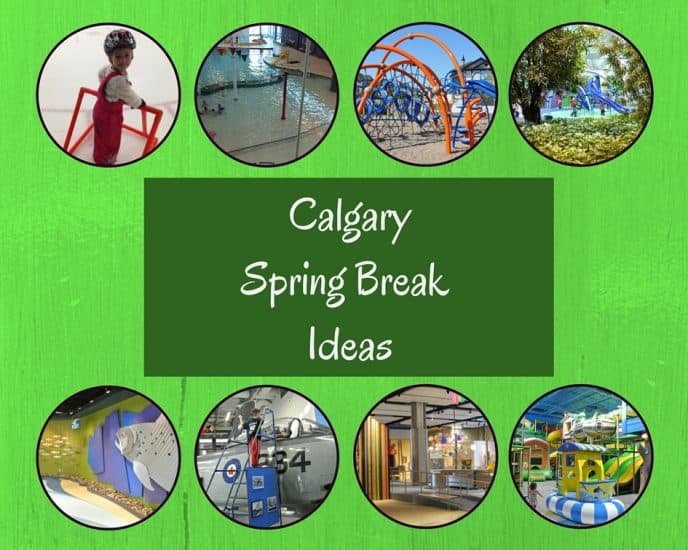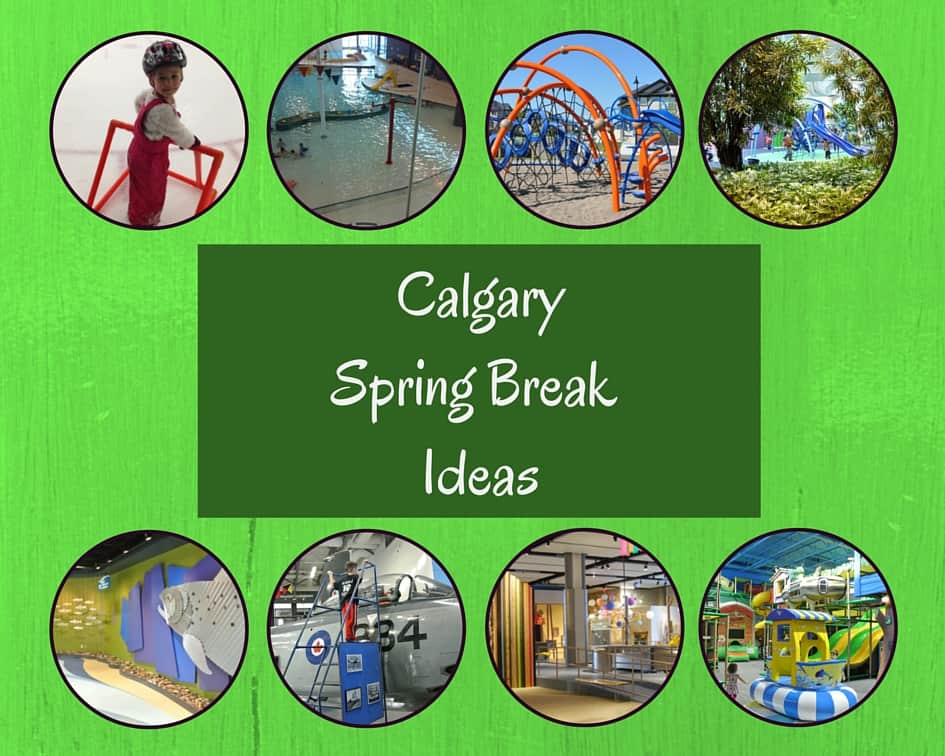 Not sure what you're going to do with your kids when they're out of school during Spring Break?  Here are 29 ideas for places to go and things to do.
The newest addition to Calgary's indoor playground scene – Hide N Seek has been a big hit with many Calgary families. Some families find it a little too big but on the other hand it is able to entertain older kids (10-12) for a long time.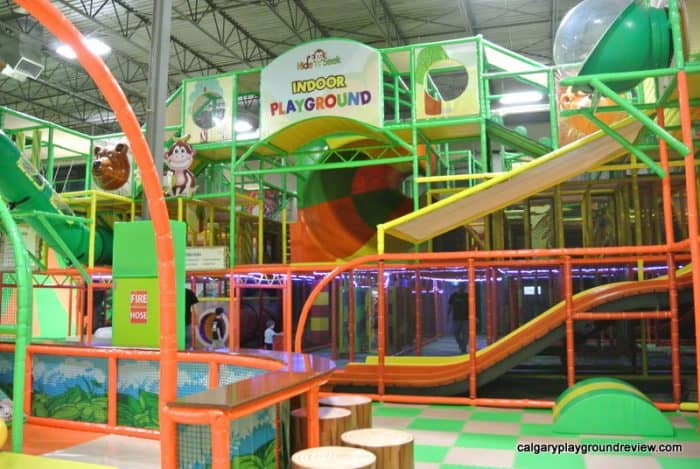 Your kids will love spending a day at Calgary's science centre. Younger kids will enjoy learning through play at the Creative Kids Museum and older kids will enjoy making creations in Open Studio upstairs. Both will enjoy the hands on exhibits of Earth and Sky and Energy and Innovation. Your admission also lets you access the Brainasium outdoor park.
Read more about Telus Spark.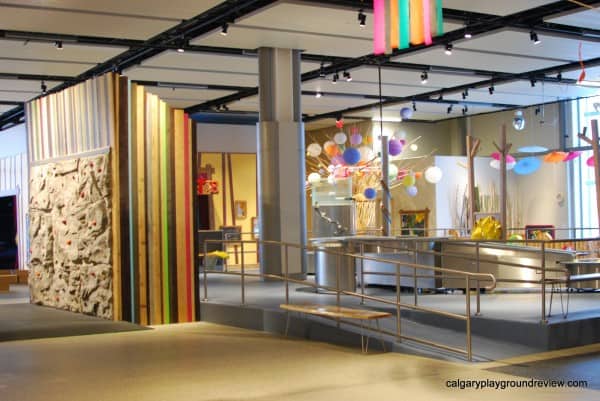 From neighborhood pools to Leisure Centres, Calgary has tons of options for family friendly public swimming.
Read more about your options for public swimming here.
4. Rec Centres and Leisure Centres
In addition to swimming, many of the Rec and Leisure Centres also have other activities included with your admission like climbing walls and gymnasiums where you can play things like badminton and basketball
With many full-sized aircraft on display, Calgary's Aerospace Museum is a great place for airplane fans. Family admission to the The Hangar is $25.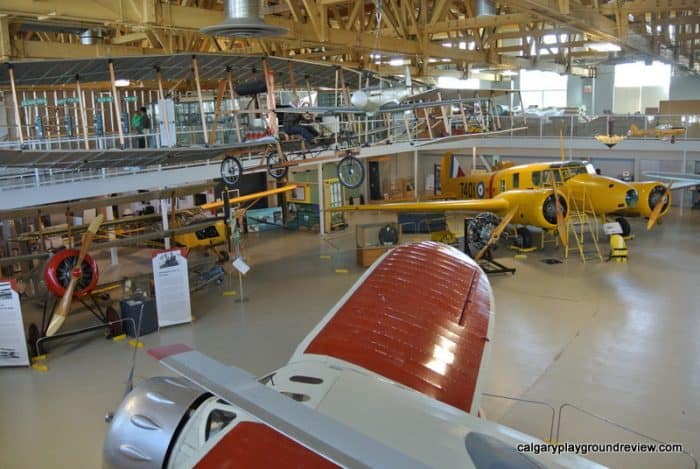 Tree house now has a South located in Midnapore in addition to their North East location. It has lots of options for school aged kids including a huge climber, arcade room, wiggle car race track, bouncy castle, backyard blaster, x-box zone, climbing wall and interactive mats.
Read more about Treehouse Indoor Playground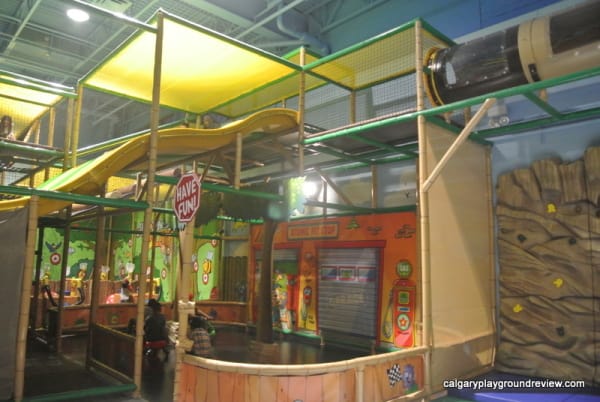 Grab your smart phone, download geocaching.com's app and go on a treasure hunt. Explore the city in a different way using GPS to find caches that other people have hidden throughout the city. Great places to try out geocaching in Calgary include: Nose Hill, Edworthy Park, North Glenmore Park, Fish Creek Park, Confederation Park, and Bowness Park, Tuscany Ravine and 12 Mile Coulee.
The Calgary Zoo is a great place to go whether March is warm or feels a lot more like Winter. When it's cool out, it's way less crowded and there's still a lot to see. It also has quite of lot of indoor exhibits so you don't have to stay out in the cold the whole time. This is a great place for kids of all ages and adults alike.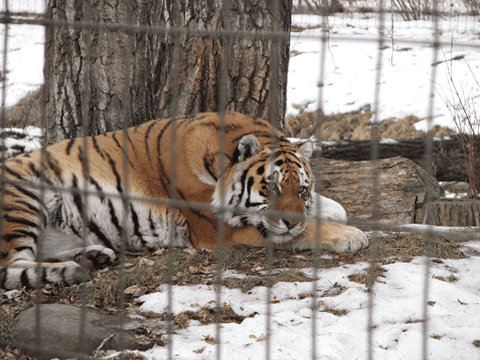 Fort Calgary is a beautiful small museum about Calgary's early history. They have really made an effort to make the museum appeal to kids as well as adults. Read more: Fort Calgary Review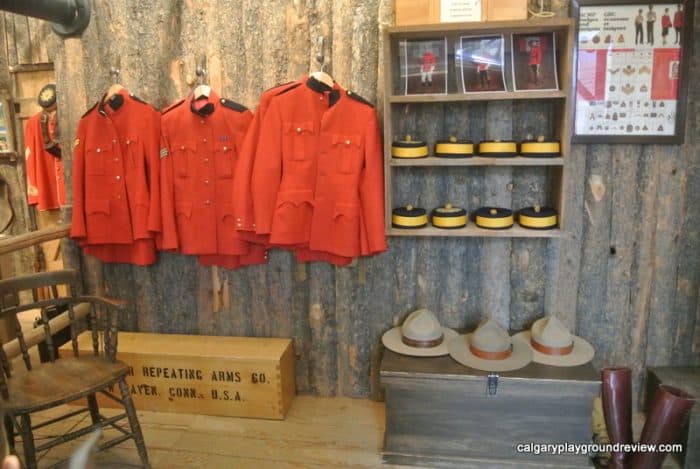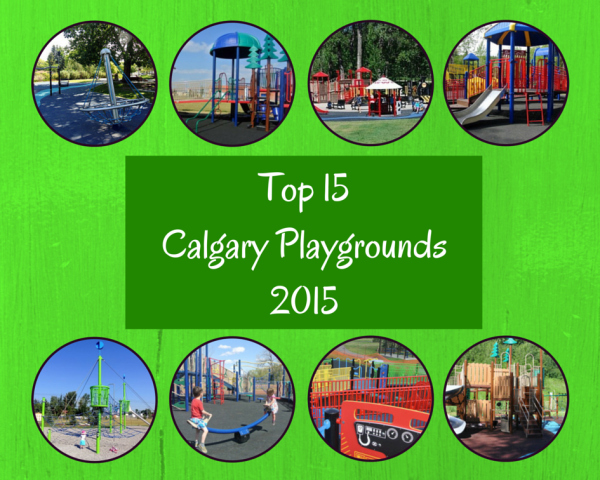 The Glenbow might not be the first place you think of taking the kids, but they have really put in an effort to make their exhibits engaging to kids as well as adults. My top pick is the Mavericks exhibit which is full of dynamic exhibits and hands on experiences. You'll also want to check out the Discovery Room which has activities designed just for kids.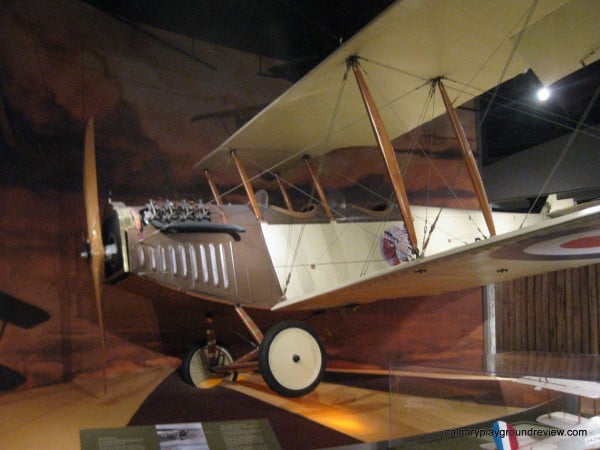 The Calgary Airport has a lot to offer for kids, and all of it is free (except for the pricey parking!). The most obvious attraction is the airplanes themselves which you can see out the windows at various points. They also have 2 play areas, including one 2nd floor which has a great playground climber for school aged kids and big windows with an airplane view (note this area was under construction at the end of Feb so may not be open).  The Spaceport near the food court, provides a lot of interesting material for kids (and adults) interested in NASA space programs.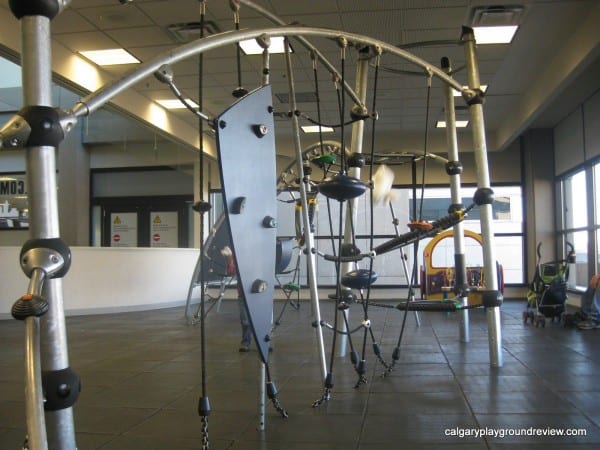 The Lougheed House is a historical site and museum. Effort has been made to restore the building back to it's original turn of the 20th century state when the Lougheed family lived there. They also host museum exhibits and at Christmastime put on a "Lougheed Family Christmas" Event.   Family admission to the Lougheed House is $25.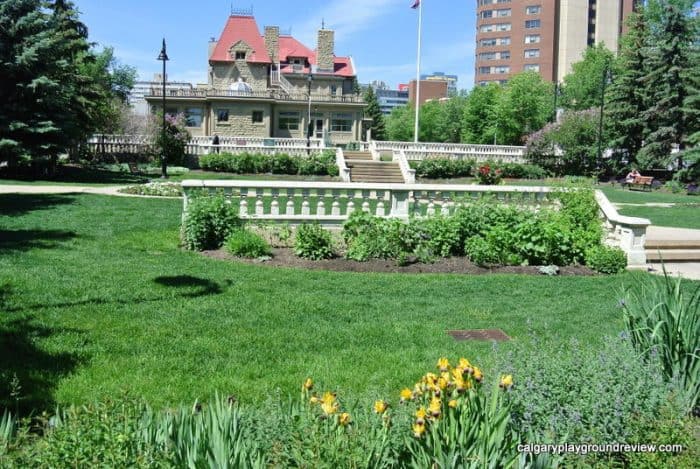 The Bow Habitat Station and Fish hatchery is a surprisingly engaging place to visit. In includes aquariums that feature fish that live in the various habitats in Alberta and a beautiful interpretive centre. You can also get a tour of the fish hatchery for an additional cost.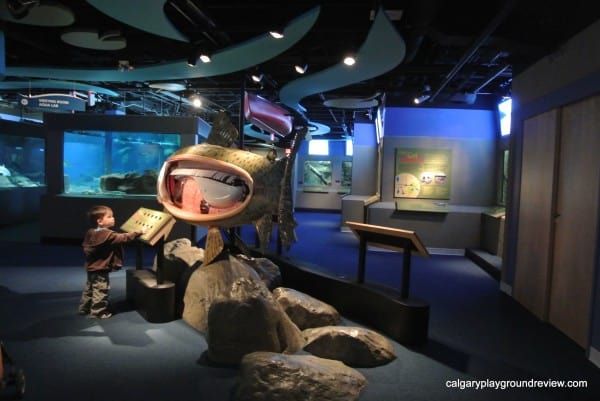 15. Grain Academy Museum
Located at the BMO Centre on the Plus 15 level in Stampede Park. The Grain Academy Museum says they are "An interactive celebration of the grain industry in Western Canada". They are open Monday-Friday and admission is free.
Find out more about the Grain Academy Museum at their website.
Hop on the C-train and take a downtown adventure. Pack a lunch or grab something at the nearby food court and to eat at the Devonian Gardens. School-aged kids will love the challenge of the playground and climbing wall. If you have some extra time, you can find a map and explore the plus-15 system (best access during the week). [the playground has reopened – March 2017 – other spaces will be reopening as the repairs are complete]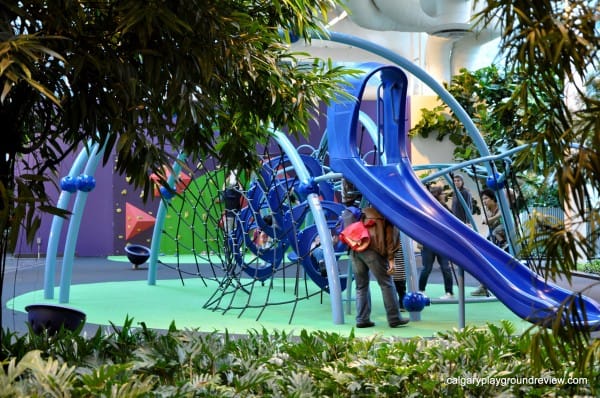 Shakers has offerings for kids of all ages and adults. There is no admission charge, you only pay for the activities you want to access. During the cooler months it has an inflatable village, laser tag, a climbing wall and tons of  redemption games.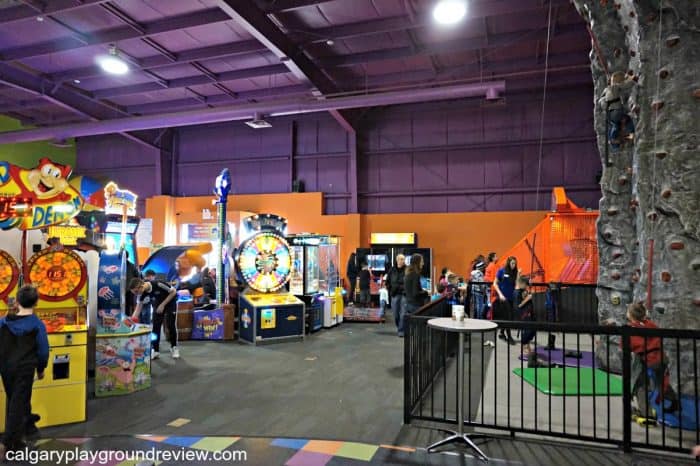 The Police Interpretive Centre opened at Westwinds Drive in the NE in the fall of 2015 and is open to the public on Fridays and Saturdays with no admission charge. Some exhibits do have strong content – if that is a concern for your family you are asked to check with the front desk.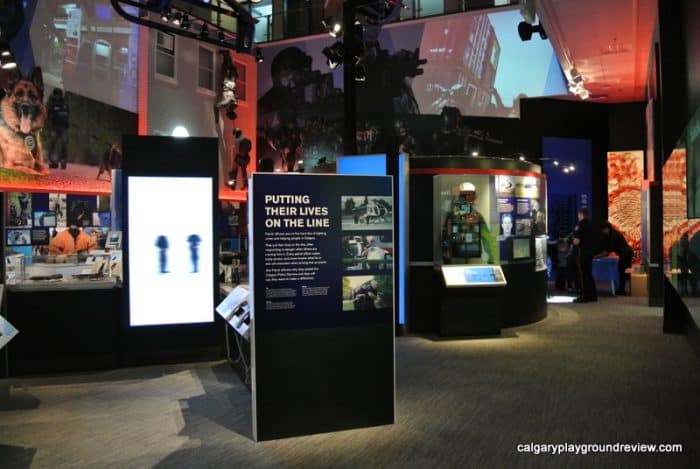 19. Indoor Skating
Indoor skating in Calgary is pretty inexpensive. Most rinks have a family rate. Skating at city of Calgary rinks is $13.70 for a family. Vivo (formally Cardel place) has a special skating-only price of $13. You can even skate at the olympic oval as a family for $18.50. The Oval is also running a special Monday Toonie Night Skate – if you bring a non-perishable food item you can skate for only $2! Westside Rec's leisure skating rink is included with family admission of $31 which gives you access to the whole facility. (rates are not including skate rental although it is available at some rinks)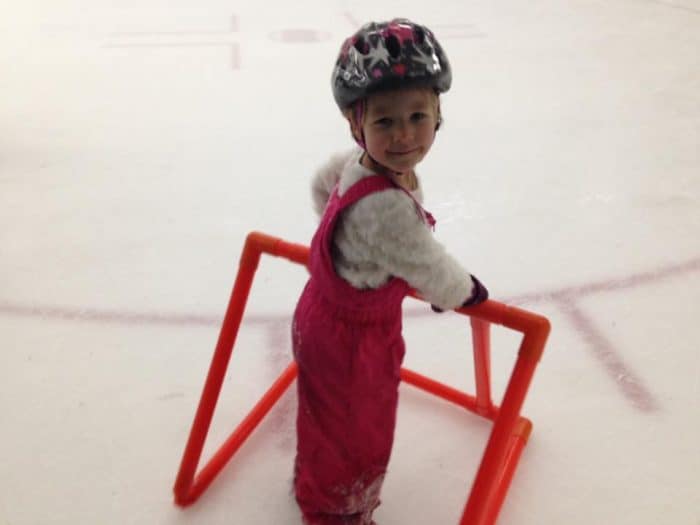 You will need to spend money to buy tokens but it's free to enter. Your kids will love playing the redemption games – they have both skill and arcade games. Check out their website for some token deals before you go.
21. Chinese Cultural Centre Museum
On the lower level of the Chinese Cultural Centre you can find the Chinese Artifacts Museum. You can learn about the history of the Chinese community in Calgary as well as historical Chinese artifacts and replicas. Admission is $5 for adults and $3 for children.
22.  Try Disc Golf
Disc Golf courses are available (for no charge) in several Calgary parks. You can use a frisbee or a ball. Read more about Disc Golf in Calgary.
General admission offers a giant climber that is almost all way up high, a toddler climber as well as a time freak game. For an extra charge they also offer mini bowling and black light indoor mini-golf.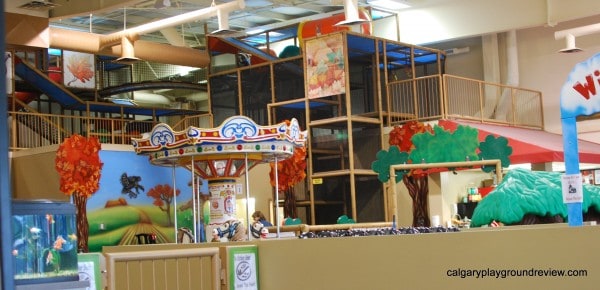 24. Military Museums
The Military Museums is dedicated to educating the public about Canada's navy, army, and air force and is only $20 for a family.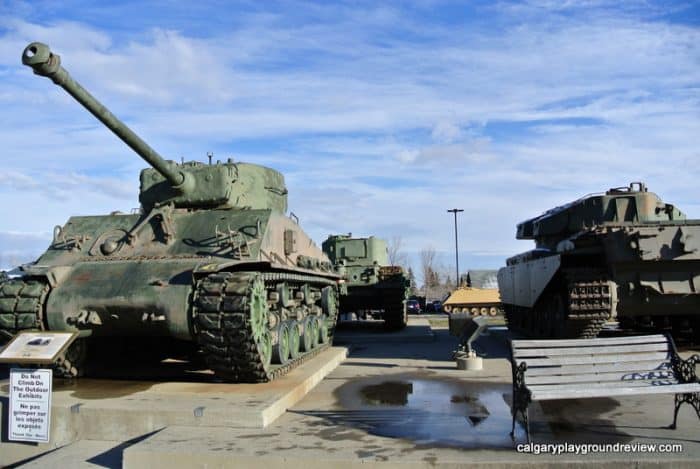 25. Go to a Trampoline Park
Calgary now boasts two indoor trampoline parks – the Extreme Airpark and the Flying Squirrel as well as InjaNation. These will be a sure hit with your active kids.
26. Go Climbing
The Calgary Climbing Centre Hanger has a Climb Park with drop-in times. Read a great review of the climb park by Family Adventures in the Canadian Rockies.
Tommy K Play  has two locations, both of which have a lot to offer for kids of all ages. The climbing structures are the largest in the city with with slides, tunnels and bumpers and are even perfect for grown-ups. The South location also has a gaming tower, laser maze and roller race track. The Beacon Hill location also has the roller race track, as well as a fun button game called time-freak and trampoline basketball as well. For an additional cost kids and adults can play laser tag and go up the climbing wall.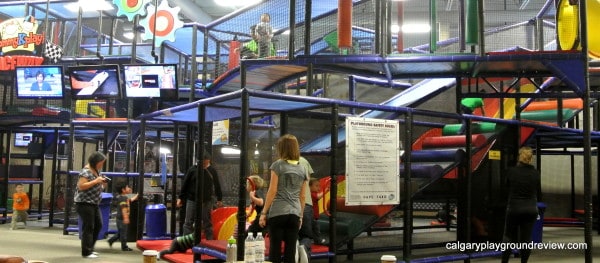 Calgary has lots of kid friendly places to go bowling!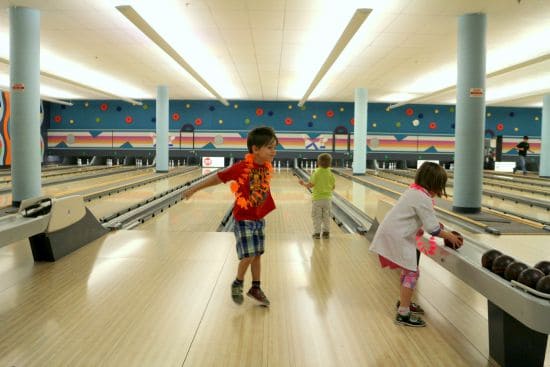 Canada's Sports Hall of Fame and Museum is beautifully presented and very engaging for kids to interactive stations throughout the museum.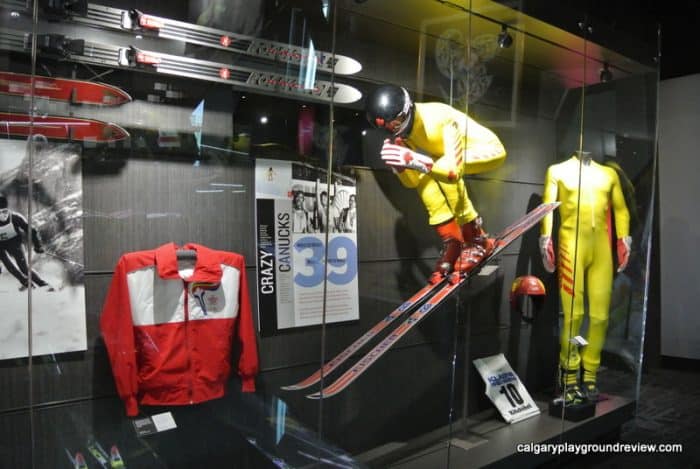 What are your spring break plans?