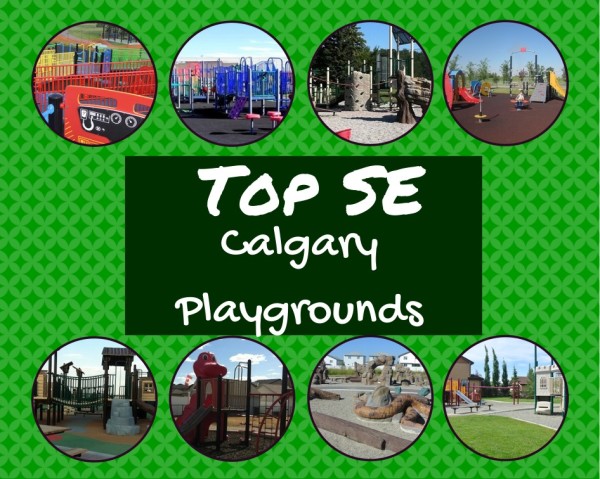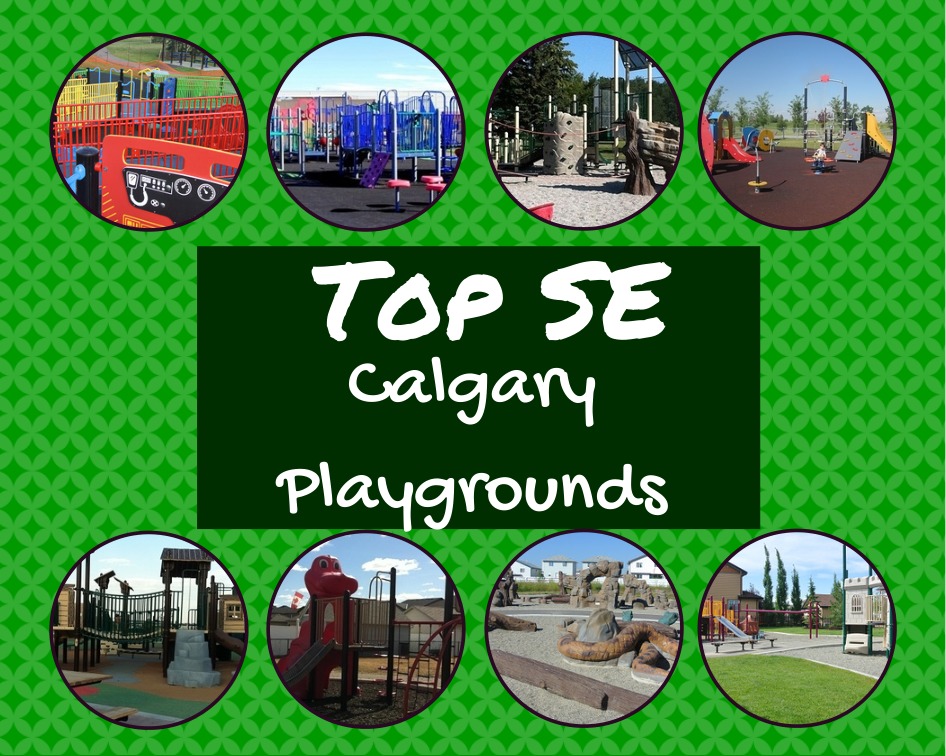 This is a list of the best playgrounds I've found in SE Calgary. Is there a playground you think should be on this list? Let me know in the comments below or e-mail me at calgaryplaygroundreview@gmail.com
Applewood – Applestone Park, Applewood Drive SE
This playground was newly installed last fall. It is a huge accessible playground with equipment suitable for kids of all ages and ability levels. Hands down one of  Calgary's best playgrounds. I would encourage everyone to make the trip to see it but especially if you have a child with special needs.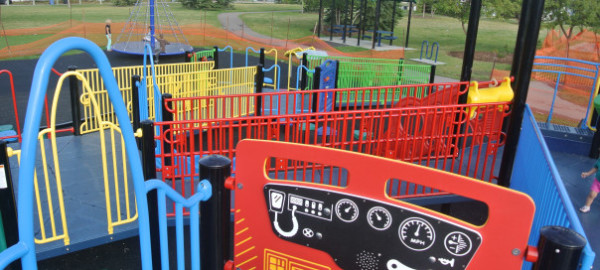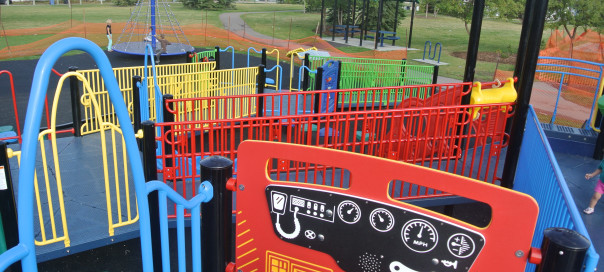 Dover- 28 St and 30 Ave SE
This beautiful park has two fantastic playgrounds both with accessible flooring. The preschool playground is inside a fenced area along with a spray park. The school-aged playground is just up the hill and has equipment that will challenge and entertain even your biggest kids.
Chaparral – 65 Chaparral Dr SE (St Sebastian School)
This school playground features accessible flooring, a huge interconnected climber and bridges. Unlike many school playgrounds there is a separate climber for younger kids as well.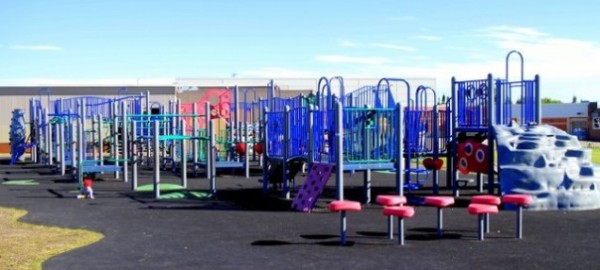 New Brighton – 2000 Brightoncrest GRN
Featuring accessible flooring and a cute treehouse theme this playground is sure to spark your child's imagination.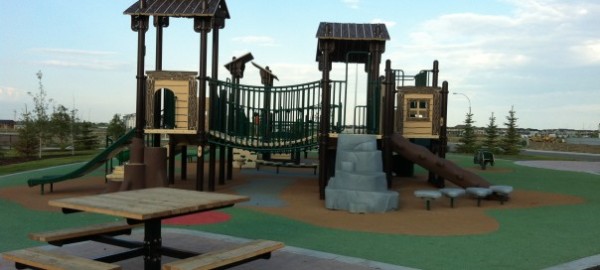 1 Prestwick Manor SE
One of the best themed playgrounds in the city. The pirate ship and castle provide excellent backdrops for imaginative play.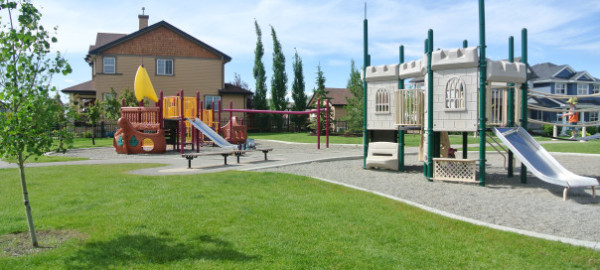 Along the Rotary Greenway – access from the community of Applewood
This playground features of this playground are shaped like rocks, logs, frogs and even a giant snake. This is a really unusual playground – it's definitely worth a visit.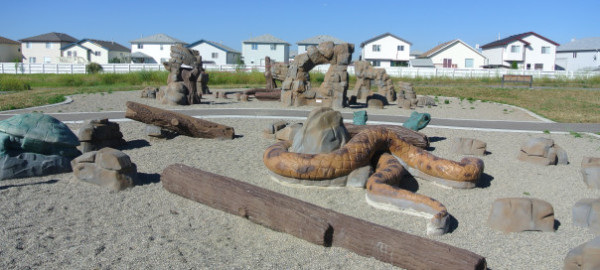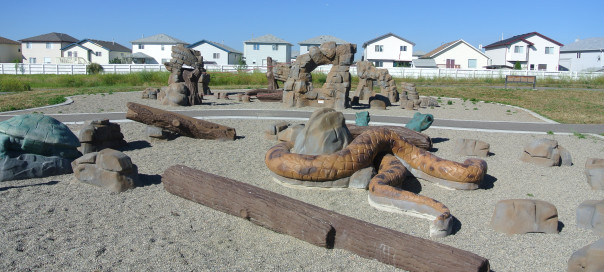 McKenzie Towne – Elgin – Elgin Ave and Elgin Rise SE
This castle themed playground includes equipment to challenge and inspire kids of all ages.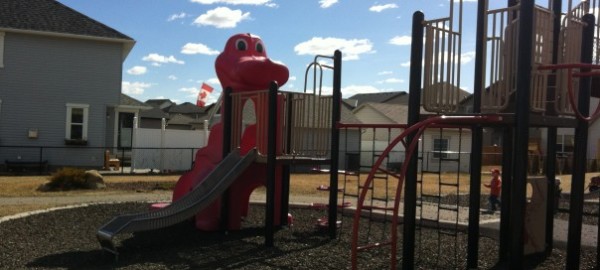 Albert Park – Radcliffe Crescent SE
This playground has accessible flooring, a great ramp system and a saucer swing. It's located in a pretty little park with large trees and a gazebo.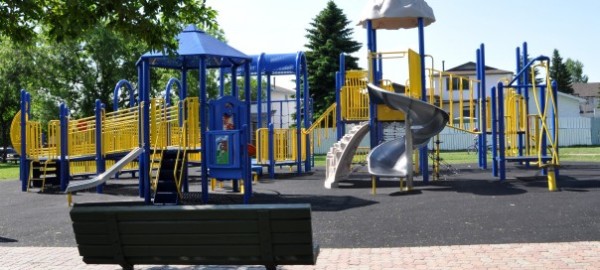 Cranston Way SE & Cranston Dr SE (across the street from Christ the King Catholic School)
The palm tree theme really makes this playground stand out. A great playground for imaginative and active play for both younger and older kids.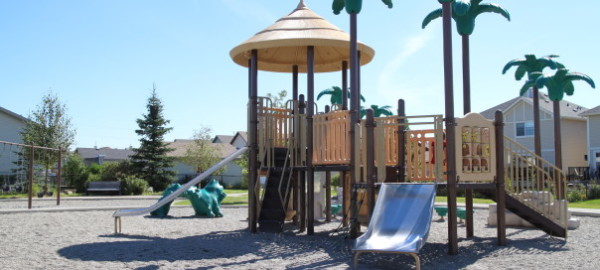 What playground would you add to this list?